PARTY RADAR Hi, I'm a professional San Francisco nightlife writer, and I want to slit my delicate, ladylike wrists in a fit of melodramatic pique. Yes, yes, the homeless are being herded, the skyscrapers defaced, our streets are clogged, and our tax money is being wasted. But you wanna know the worst thing about the Super Bowl plopping its nacho-stained Walmart sweatpants down on our fair city? The horrific "official parties." They are so awful!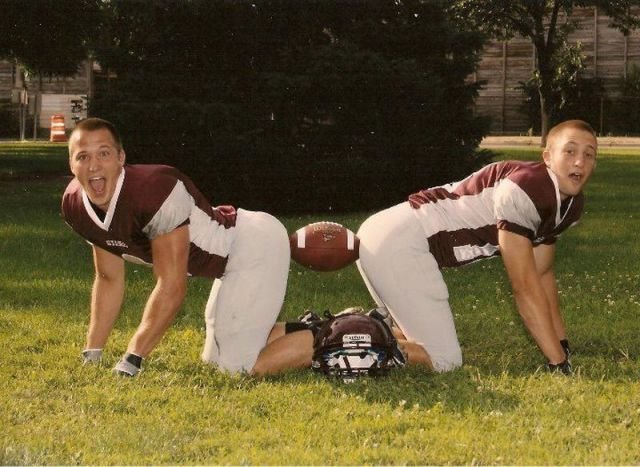 Look, when Coldplay is your halftime act it can only go downhill from there, but I didn't think it could go this far down. We are entering a bottomless pit of tacky that literally gouges my eyeballs into black holes of abhorrence with each successive Facebook invitation. My Bizarro World favorite so far? The 2016 Maxim Party, "in a class all its own as the #1 most sought after event. Maxim is creating a premium ultra lounge featuring: concert sound, theatrical lighting & effects, full LED video walls and risers for exclusive VIP Tables on different levels."
GUYS THEY ARE GONNA HAVE TABLES ON DIFFERENT LEVELS! Where will the innovation end? VIP tables (on different levels!) run you $85000 – $25000. Oh, and Paul McCartney might be there. Thanks for ruining everything! (If you want your soul to be even more sucked out, check out this list.)
Will SF nightlife ever recover from this deluge of douchery, which we've fought so hard for years to fend off? Of course we will. Although, hey, I'm running off to Detroit next week to help my friend start an underground after-hours in an abandoned strip club. Priorities!
Here are a few festive, diverse, welcoming, affordable, and at least slightly subversive parties at which to weather out the football madness in the next two weeks. OH! And for more great parties don't forget to check out BIG WEEK, which I'm constantly updating with the coolest events 4u.
FOURTH ANNUAL SUPER SHADY FISH BOWL This may be the only gay Super Bowl-related event I can possible condone, because how can anyone pass up "Penalty jello shots, 10.00 Beer/Soda Bust, GO-GO Guppy Jocks, Puppy Play, Go-Go Guppy TwerqOFF, Guppy bondage demos" and all kinds of other things I barely know what they are — but anyway, home run! It's all a benefit for AIDS Housing Alliance. Sun/31, 3:30pm-7pm, free but buy some charitable raffle tickets! The Edge, SF. More info here.
DISCO DADDY Many of us may be flocking back to and polishing up our Grindr and Tinder profiles to see just what kind of trade is flooding the city for the Big Game — but let's face it, there won't be much "there" there. Why not hit up Bus Station John's manly-man gay discotheque tribute at the Eagle for a shot of testosterone (with a shot of Cerrone). Sun/31, 7pm-2am, $5. SF Eagle. More info here. 
DERRICK CARTER The master of Chicago boogie house comes to light up Audio with glowing smiles. Yes you'll have to wade through the 11th Street crowds, but the superior audio system at Audio (there's a reason for the name) will erase any baller vibes. Fri/5, 9:30pm-2am, $10. Audio, SF. Tickets and more info here.     
STRANGELOVE 11TH ANNIVERSARY The monthly staple of dark '80s and synth-goth dance floor delirium teams up with another of our most venerable to-dos, Bondage-A-Go-Go, to celebrate its lucky 11th. "An eclectic mix of industrial, pop, electro, rock, glam, and metal, plus hot bondage go-gos." Fri/5, 9pm-3am, $5-$8. Cat Club, SF. More info here.  
POLYGLAMOROUS There will probably be hot, scruffy gay guys with sequined football shoulder pads on at this monthly techno throwdown, which mixes a Burning Man vibe with queer aural adventurousness. This is the first birthday party, with DJs Nark, Mark O'Brien, Sailor Saturn, Kenneth Kemp, and M*J*R in two rooms. Fri/5, 9pm-late, $7-$10. Oasis, SF. Tickets and more info here.   
SOME THING: NINA SIMONE Pretty much as far as you can get from bloodthirsty spectacle (although who knows?), the talented, art-damaged drag queens of weekly club Some Thing will be getting funkier than a mosquito's tweeter in tribute the outspoken Miss Simone. If their recent Erykah Badu tribute is any indication, this will be a transportive diva experience. Fri/5, 10pm-late, $7. The Stud, SF. More info here. 
KAFANA BALKAN NINTH ANNIVERSARY The years have whirled by for this, one of my favorite parties of all time. Dancing, singing, stomping, twirling, and all manner of activity to the enchanting and wild Balkan beats of DJ Zeljko. For this anniversary, the party features mindblowing Roma clarinetist Ismail Lumanovski, who performs internationally and leads the New York Gypsy All-Stars, as well as the Inspector Gadje Brass Band and dancer Elizabeth Strong. Sat/6, 9pm-2am, $18-$20. Rickshaw Stop, SF. Tickets and more info here. 
LIGHTS DOWN LOW FIRST ANNUAL SUPER BOWL PARTY One of our finest rave crews throwing a sports ball party? Oh you know it's all gotta be ironic. Those smiley-faced kings of acid, Richie Panic and Corey Sizemore, are giving you something "away from the frenzied hoards of out of towners, air bnbers, and jocks? It's a face off!" With special guest DJ Vin Sol. Love it. Sat/6, 10pm-3am, $5-$10. Monarch, SF. Tickets and more info here.
PUSH THE FEELING My favorite indie dance monthly is coming around again, this time with special guests the X-Ray's, who make "lo-fi electronic tracks with an experimental folk-tinged bent." You heard them in David Fincher's movie Social Network — they provided the soundtrack. Cool stuff with a great, chill crowd. Sat/6, 9pm-2am, $6. Underground SF. More info here. 
GO BANG! Debaucherous disco with an equally decadent crowd at this sparkling monthly party, now in its seventh year of "Atomic Dancefloor Disco Action." Special guests Derek Pavone and Andy Trice join residents Steve Fabus, Prince Wolf, and Sergio Fedasz for all-night fun. Sat/6, 9pm-3am, $10. The Stud, SF. More info here. 
SURE THING Very cool techno crew bring in Japanese house legend Soichi Terada and fantastic, prolific (like way prolific) remixer and producer Justin Strauss, who is awesome. Sat/6, 10pm-4am, $10-$15. F8, SF. Tickets and more info here. 
CLUB LEISURE: BOWIE EDITION The tributes to the Goblin King continue apace, but with one of our very best rock vinyl selectors at the helm, DJ Omar, this installment of the popular Brit-centered monthly party will be a doozy. Sat/6, 10pm-3am, $10. Cat Club, SF. More info here. 
POWERBLOUSE Every month, drag legends Juanita MORE! and Glamamore invite one lucky person to the stage of the Powerhouse for a full-fantasy drag makeover. "Watch as they use all of their sacred drag queen powers to tuck, tape, shape, glue and staple this person together. When the vision is complete they will push the newbie onto the stage for their first ever live lip-sync performance! The magic mascara wand will be casting spells!" This month's blossom? Powerhouse Bar manager Scott Peterson. Benefitting AIDS Housing Alliance. Sat/6, 10pm, $5. Powerhouse, SF. More info here.  
SUE-PER BOWL SUNDAY Look, if you're gonna watch the Super Bowl, you might as well watch it at a bar with a bunch of crazy drag queens. (Including hostess Sue Casa.) Sun/7, 2pm, free. Oasis, SF. More info here.