PARTY RADAR I'm knee-deep in counting thousands of votes for Best of the Bay — it comes out next week, and I can't wait to see who wins all the nightlife awards! So I'm going to have a lot of FOMO about the below. (Oh, who are we kidding, I'll sneak out at some point and meet you on the dance floor. Keep that poppers bottle warm for me.) 
So here's a plethora of parties, a partycopia if you will, to keep us on our twinkletoes until Halloween sweeps through. 
> Need a car to get there? Rent one in your neighborhood on Getaround. Sign up today, and enjoy $50 off your first trip: http://get.co/48h. [Sponsored]
THURSDAY, OCTOBER 19
THE SOFT MOON I adore the local-made-big, anxious-darkwave-shoegaze sounds of Soft Moon. This concert should be a great elbow rub among the indie scene. Thu/19, 9pm-2am, $25. Mezzanine, SF. More info here. 
DTE ASTERISK TAKEOVER Local, hard-yet-ethereal techno label Asterisk brings Penumbra, Night Sea, Viewfinder, and Alta Mar to the free Down To Earth Inner Orbit party. Check out some new sounds. Thu/19, 10pm-2am, free. F8, SF. More info here.    
HOE IS COVEN Halloween is coming upon us, and so is night queen Nicki Jizz — join her and a sex cauldron of "hoe-cus poke-us" drag queens for a cut-up show and witchy beats. Thu/19, 10pm-2am, $5-$7. The Stud, SF. More info here.   
FRIDAY, OCTOBER 20 
MONOLINK Actually the appearance by the euphorically melodic Berlin technoist — alongside fellow Deutschers Dwig (live), Johannes Ton, Ramona Wouters, Feathered Sun, and Fata and Morgana — is a wonderful part of a celebration of the 50th (!) anniversary of our own Goethe Institut (the folks who put on the annual Berlin and Beyond film festival, among other things). A mini-festival of German electronic delights! Fri/20, 9:30pm-4am, $15-$25. Public Works, SF. More info here.     
?UESTLOVE Who doesn't love this outspoken founding member of the Roots, appearing for an extended DJ set at Midway, and "bringing 30 years' worth of musical history with him. Hip-hop, funk, soul, R&B, disco, a little bit of everything you love and then some." Fri/20, 9:30pm-2am, $20-$45. Midway, SF. More info here.   
NIGHTLIGHT DISCO BENEFIT FOR PUERTO RICO The great soul party Hard French and the Stud team up for a queer fiesta, featuring performances by Spice Queers!, Florida Man, Mary Vice, and more. Plus DJs Brown Amy, John Fucking Cartwright, Steve Fabus, and Siobhan Aluvalot. Yay! Fri/20, 10pm-4am, $10+. The Stud, SF. More info here.  
MEKLIT Incredible Ethio-Jazz singer — and delightful presence — Meklit is joined by Balkan ensemble Istanbul Connection and  Haitian-American singer/songwriter Lalin for a border-hopping night of excellent live sounds. Fri/20, 8pm, $15. New Parish, Oakland. More info here. 
GLOBAL SOUL Or, you could head toward the Brazilian-Detroit-Bhangra side of things, as Braza, Motown on Mondays, and Non Stop Bhangra come together for this boundary-smudging night of awesomeness. Fri/20, 9pm-3am, $12-$15. Great Northern, SF. More info here.  
THE QUEEN IS DEAD Special edition of this night for Smiths and Britpop lovers — DJ Omar, one of our very best (and tireless) exponents of the sounds of yore hops aboard to frankly your Mr. Shankly. Fri/20, 9pm-2am, free with RSVP. Bar Fluxus, SF. More info here. 
RED BALL: BENEFIT FOR PUERTO RICO "Join the San Francisco Democratic Socialists of America for a fundraiser for Puerto Rico and night of celebrating the 100th anniversary of the October Revolution and the advancements for workers' rights that came with it! Wear red or join the costume contest!" Fri/20, 8pm-1am, suggested donation $10. Verdi Club, SF. More info here. 
SATURDAY, OCTOBER 21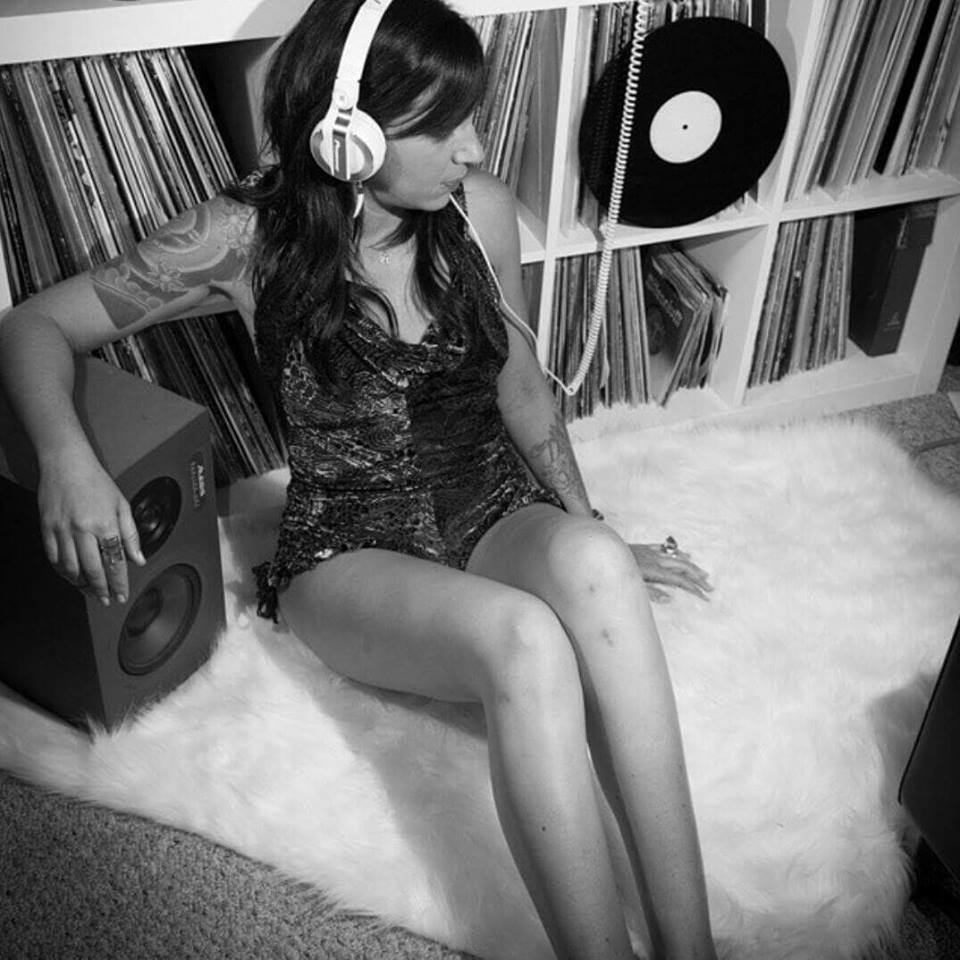 MONARCH FIRE RELIEF FUNDRAISER What it's all about folks. A bunch of spinners — including Elz (above), Shiny Objects, Joey Alaniz, and more electro-funky and deep-house-y peeps light it up for up north. Sat/21, 8pm-3am, $10+. Monarch, SF. More info here. 
CLARK PRICE The monthly, charitable, and too cute Mixed Forms party brings out one of Pittsburgh's best queer technoists, alongside Chicago's Ariel Zetina, and our own excellent Lily Ackerman. Benefitting Trans Lifeline. Sat/21, 10pm-3am, $10-$15. The Stud, SF. More info here.     
PUSH THE FEELING Awesome intimate contemporary indie dance and underground house sounds at this monthly party, this time featuring local favorite Taravel with Touchless (live), Glenn Jackson, and Kevin Meenan. Sat/21, 9pm-2am, $7. Underground SF. More info here. 
FRINGE More indie dance, but this time in retro mode! Come sing along to all your favorites of the distant, dinosaur-ridden 2000s, with DJs subOctave and Blondie K. "We'll be taking donations in exchange for Candy and donating a portion of the door to the North Bay Fire Relief Fund! Do Good & Feel Good!" Sat/21, 9pm-2am, $5. Madrone, SF. More info here. 
MOVEMENT 004: A PARTY FOR PUERTO RICO Dancing for a cause (with an ample patio) "~ Movement ~ is a recurring gathering dedicated to inclusion, connection, activation, and transformation. We bring together diverse local artists, people who like to dance and express themselves, and nonprofits working every day to defend the rights of marginalized communities." This time, DJs Ben Davis, Yaz, West Lee, and more play to benefit ConPRmetidos, a nonprofit based in San Juan doing crucial hurricane relief. Sat/21, 2pm-6pm, $5-$30 sliding scale. Mars Bar, SF. More info here. 
MAKE OUT PARTY This pucker-up monthly brings queer lip-locking to the Eagle patio (kiss a friend for the camera and get a free Jell-O shot!). With DJs Robin Simmons and Elaine Denham, who are adorable. Sat/21, 9pm-2am, $10. Eagle, SF. More info here. 
> Need a car to get there? Rent one in your neighborhood on Getaround. Sign up today, and enjoy $50 off your first trip: http://get.co/48h. [Sponsored]