PARTY RADAR It's recently come to my attention that I love autumn. I know it's a bit nipply out, but the extended cover of darkness emboldens shenanigans and helps obscure underground intentions. With Day of the Dead, of course, a spirit of cozy community is unleashed in the city, and I can't wait to spike some cider, smoke some pumpkin spice, and head deep, deep into the approaching solstice. Here are some neat things coming up:
*** A FRIEND IN DRAG… Have you ever seen someone who has never done drag before transformed live onstage into the queen of her dreams by two legendary drag goddesses — and then forced to perform an overly complicated Broadway show tune? If you missed me go through this wonderful, terrifying process a couple years ago, you won't want to miss my bestie DJ Rolo get gussied up at the monthly Powerblouse (Sat/4, 10pm-2am, $5 benefits the Q Foundation. Powerhouse, SF.) SF native Rolo has been DJing for more than 25 years, but watch the wrinkles leap off his face with the application of a bucketload of base. Ha ha, love you Rolo!  
*** THE BOOTIE 500 A huge congratulations to DJs Adrian and Mysterious D on their upcoming Bootie party (Sat/4, 9pm-3:30am, $15. DNA Lounge, SF). Bootie, perennial Best of the Bay "Best Overall Best Party" winner, basically created the mashup party scene back in 2003, became one of the most successful local nightlife franchises with parties all over the world, and has barely paused to take a breath. They are still featuring rocketloads of energy: "At 11pm, house band Smash-Up Derby gives a history of mashups (according to them), and Bootie co-creator Adrian A will be spinning a 'Greatest Mashup Hits' set!" All this plus  a ton ore entertainment, including aerialist Jonbenet Butterbuns (!)
*** TWIRLING THROUGH LA'S DOWNTOWN SCENE I write a regular column for Red Bull Music Academy (very well-respected despite its weird corporate association!) about the queer nightlife and dance music scene past and present. Last month I got to focus on one of my favorite clubs, Mustache Mondays, which is celebrating a decade of "expanding the queer nightlife nightlife vernacular." Very inspiring: Check out my profile of Mustache here.
Need a car to get there? Rent one in your neighborhood on Getaround. Sign up today, and enjoy $50 off your first trip: http://get.co/48h. [Sponsored]
FRIDAY, NOVEMBER 3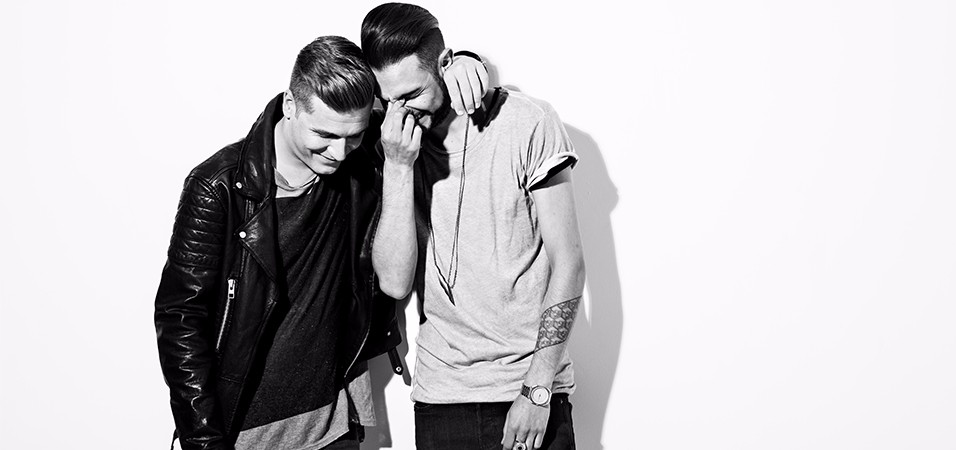 ADRIATIQUE Two cute boys from Zurich with the same name, Adrian S, team up for entrancingly pretty music that wanders from contemporary progressive to moody, impressionistic modern "deep house" and Burning Man electronica, somehow avoiding much of the monotony those scenes can impose. Fri/3, 9:30pm-3:30am, $15-$25. Public Works, SF. More info here. 
SECRET CIRCUIT "Secret Circuit is Eddie Ruscha // Secret Circuit is cosmic dance // Secret Circuit is exploding nebulae // Secret Circuit is non-Euclidean geometry // Secret Circuit is secondary psychedelic semaphore // Secret Circuit is a pulsing throb // Secret Circuit is going to make you freak." At the Vague Terrain party. Fri/3, 10pm-2am, $5-$10. Underground SF. More info here. 
BROUHAHA  I love this party crew, this time bringing Swedish bouncy house and techno wiz Kornél Kovács to the fore, with Spanish techno experimentalist DJ Seinfeld in tow. Also featuring Rouse, Patrick Lotilla, The Disco Volante, and CamDaze. Fri/3, 10pm-4am, $15. F8, SF. More info here. 
DESPERATE LIVING A queer punk party in SoMa! With live band Bitch, Please, and tunes By Dj Bj , Jerk Of All Trades, and Teeny Turner, plus special guest DJ Gabriel Garcia, and of course tons of punk rock drag, duh. Fri/3, 10pm-3am, $10. The Stud, SF. More info here.
STANK: THE FIFTH SMELLEMENT OMG I had to include this monthly armpit-sniffing contest at the Powerhouse (with dancing!) because of the hilarious name they came up with for their fifth anniversary. It is perfect. With DJ Robin Malone Simmons. Fri/3, 10pm-midnight, $5. powerhouse, SF. More info here.  
SATURDAY, NOVEMBER 4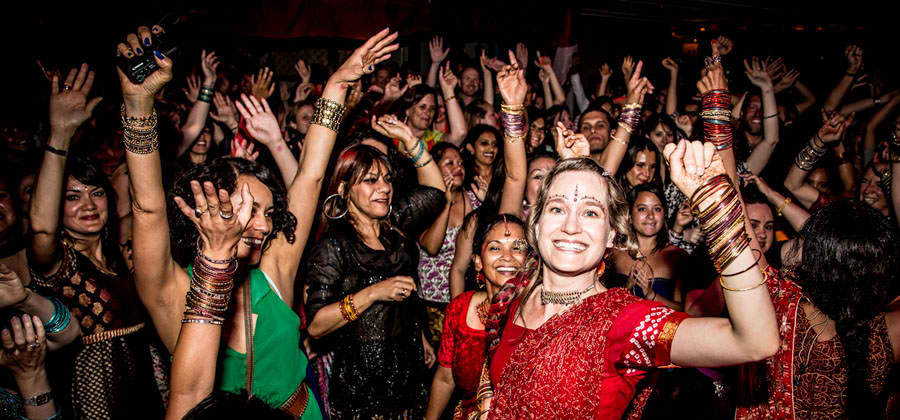 NON STOP BHANGRA This year's Best of the Bay "Best Overall Dance Party" co-winner(tied with Bootie, see above), one of my favorite parties in the world returns to put the bang in bhangra. Special Guest DJ Mixtabishi (Australia) joins the Dholrhythms Dance Company,  DJ Jimmy Love, DJ Rav-E, DJ Nix, Marcus Murray (live art), and Odell Hussey (photos). Sat/4, 9pm-2am, $15-$20. Public Works, SF. More info here. 
LUMINARY Techno heavyhitters WhoMadeWho, Machinedrum, DJ Three, Christina Chatfield, Vin Sol join forces to bring the beat to this mind-blowing affair: "The human body itself serves as creator and subject as guests travel through and become part of exhibitions by world-class visual and performing artists. Wearable tech couture tracks and responds to a viewer's gaze, percussionists create explosions of color and light, sculptures bloom and transform before our eyes…" Sat/4, 7pm-2am, $29.50. The Midway, SF. More info here. 

PHASE FATALE "Robot Ears and Direct to Earth are teaming up once again for our first ever Live A/V show at the Gray Area Theatre with special guests Phase Fatale (Ostgut Ton, 47) and Hyperactive (Droid, Blank Code). Also featuring the customized 360 degree sound system. That in combination with a rare appearance of mind-bending visuals from Etcher/Engraver will take the room on a cosmic journey." Sat/4, 9pm-2am, $15. Gray Area, SF. More info here. 
LOVE KEPT ME Genuine deep house delight! Celebrating the birthday of another of my besties, the legendary DJ David Harness, this soulful house extravaganza all features Mar Stevens (Drum Warrior), Dedan (Brothers and Sisters), Brian Salazar (Endup, Lifesf, Soul Camp, Housemen), and DJ Theo (Theoretical Soul Recordings) — and live vocals by ELLE. Sat/4, 9pm-2am, $5-$10. BRIX581, Oakland. More info here.
HARDER BETTER FASTER STRONGER FIRST ANNIVERSARY "Modern-day indie and electro meets Electronica from the '90s and '00s for a rock-synthpop battle of epic proportions." They've fought, and won, for a full year! With special guest DJ sets from Fringe DJs Blondie K & subOctave and, as always, colorful surprises. Sat/4, 9:30pm-2am, $5. Slate, SF. More info here.  
KIMMY LE FUNK GOING AWAY PARTY I don't know where she's going! But we will surely miss this turntable classic, who has lit up many of my nights with her vinyl funky house goodies. Sat/4, 9:30pm-2am, free. Monarch, SF. More info here.  
WITH LOVE TO PUERTO RICO Some very cute techno DJs — Bradley P, Jim Collins, and Christopher Foor come together for some daytime dancing and fundraising for the Ricky Martin foundation to help Puerto Rico after Hurricane Maria. Sat/4, 2pm-7pm, donations requested. Mars Bar, SF. More info here. 
EXILLON Dark and killer local live techno from this awesome dude combines with the dance floor energy of DJs Teeyam (outpost | tm/pm | they're here) and One A (Romper Room) for a night of, in their words, "All hammer, no bammer." Sat/4, 10pm-2am, $5. Underground SF. More info here.   
SUNDAY, NOVEMBER 5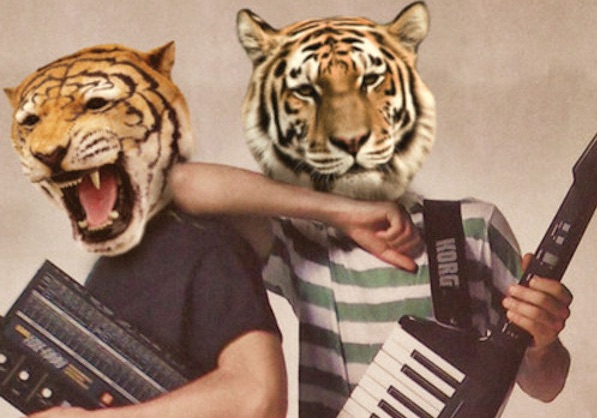 THE SYNTHETIGERS This roaring local house duo — with special live performance by Tobirus Mozelle — takes over the New Parish patio for the Afternoon Delight monthly party. Oh, and hey, I'm playing the closing set. Come out, Oakland! Sun/5, 3pm-8pm, $10. New Parish, Oakland. More info here. 
PERMISSION TO LAND This neato daytime party takes over the Midway for some serious cosmic techno dancing with YokoO, Rachel Torro, and Peter Blick. Sun/5, 2pm-8pm, $15-$20. Midway, SF. More info here.  
BYREL THE GREAT it's the final outdoor patio party at El Rio for queer hip-hop party Swagger Like Us, and it's gonna be typically brilliant. Headlined by Qween Beat Productions' Byrel the Great from New York, get ready to vogue like the north wind. Sun/5, 2pm-8pm, $10. El Rio, SF. More info here. 
Need a car to get there? Rent one in your neighborhood on Getaround. Sign up today, and enjoy $50 off your first trip: http://get.co/48h. [Sponsored]