ARTS FORECAST One of the great things about the tsunami of environmentalism hitting San Francisco this week is Green Thursday (Thu/13), during which a number of our larger arts organizations like the Contemporary Jewish Museum, SFMOMA, SF Symphony, The Exploratorium, ODC, and more all offer cool climate-based art and activities.
The CJM, whose current exhibits "Lew the Jew and His Circle: Origins of American Tattoo" and "Veiled Meanings: Fashioning Jewish Dress, from the Collection of The Israel Museum, Jerusalem"  will out on a special Night at the Jewseum happy hour that will focus on the environmental impact of the clothing industry. (Happy Rosh Hashanah!) The California Historical Society will give a how to on making seed bombs and upcycling.
ODC presents "Embodying Climate Change," which "explores how to manifest the impact and causes of climate change through dance" and presents KT Nelson's 30-minute work "Dead Reckoning," which touches on the human role in the transformation of the natural world. Brava Theatre presents MOVEIUS Contemporary Ballet's "Glacier: A Climate Change Ballet," a "critically-acclaimed multimedia ballet performance that turns climate change into a live emotional experience."
There's tons more, see the whole calendar here. And recycle!       
MORE UPCOMING EVENTS 
THU/13 FILM "STAND UP, STAND OUT: THE MAKING OF A COMEDY MOVEMENT" This is awesome. David Pavlosky's documentary Stand Up, Stand Out tells the story of three gay teachers' fight for equal rights during the Gay Liberation Movement of the 1970's, that led to the blossoming of the Valencia Rose Cabaret, the first gay-owned and operated comedy club in the USA. This debut event is an evening of film, stand-up comedy and conversation with Tom Ammiano, Karen Ripley, Dirk Alphin and Paul Boneburg. 7pm, $20. SF Oasis. More info here. 
THU/13 LIT TOMMY PICO AND BRONTEZ PURNELL If it's been a wee minute since you've been to a reading at SFSU's Poetry Center, this one's a great double feature to kick back into gear. Whiting Award winners Tommy Pico ("Junk") and Brontez Purnell ("Since I Laid My Burden Down") read from their always queerly provocative work. 7-9pm, free. Poetry Center, SF. More info here. 
THU/13 ART WILL BROWN: ETHER Hey, hey, it's the blockchain, baby. "In 1986, the San Francisco Art Institute (SFAI) offered for sale the collection of Eadweard Muybridge film and ephemera to finance the creation of what is now the New Genres department. This speculative maneuver wagered the future of media against the history and foundations of the moving image. In a similar speculative action this fall, SFAI presents a project in which the artistic collective Will Brown invests their exhibition budget in Ethereum, a digital cryptocurrency. The value of the Ether investment will be monitored and made visible by an accompanying public mobile application that controls various environmental elements inside the SFAI gallery based on the currency's micro-fluctuations. The public therefore can experience these real-time changes in the investment's value within the gallery setting. " Opening reception 6pm-9pm, free, show runs through November 10. San Francisco Arts Institute. More info here.   
SAT/15 LIT "WILD GEESE SORROW: THE CHINESE WALL INSCRIPTIONS AT ANGEL ISLAND" "The first new translations in almost 40 years, these poems written by Chinese immigrant detainees one hundred years ago tell of their incarceration experience: from the shock of arrival through lengthy stays of up to two years, humiliating medical exams, political outrage, and for some, deportation." Author Jeffrey Leong's own parents were detained on Angel Island, will read Sat/15, 2pm at the Richmond Branch Library, October 11, 7pm at the Sunset Branch Library and November 1, 6pm at the Main Library. More info here.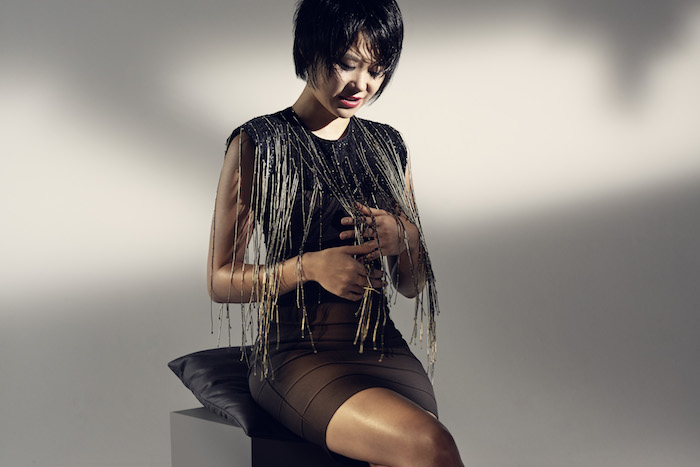 THU/13-SUN/16 MUSIC YUJA WANG "Yuja Wang, the most 'uncannily gifted pianist in the concert world today,' joins MTT and the SF Symphony in Ravel's Piano Concerto for the Left Hand—a piece whose dark emotional climate is established in its opening seconds. A Global Climate Action Summit affiliate event, this concert also features two seasonally charged soundscapes: icy vignettes in Castiglioni's Inverno, in-ver, and expansive vistas in Copland's Appalachian Spring. Adding to this worldwide conversation on the environment, this atmospheric program opens with a performance of traditional songs by vocalist Abigail Washburn, enhanced by projections from the COAL + ICE photo exhibition, a collection of images that follows the trajectory of climate change from the earth's coal mines to its vanishing glaciers." 8pm, $50+. SF Symphony. More info here. 
FRI/14 MUSIC TROMBONE SHORTY The New Orleans legend returns with a huge, colorful, brassy new "Voodoo Threauxdown" show, featuring his own band Orleans Avenue, plus Galactic, Preservation Hall Jazz Band, New Breed Brass Band, and special guests Cyril Neville, Kermit Ruffins & Walter Wolfman Washington. 6pm, $60. Greek Theatre, Berkeley. More info here. 
FRI/14-SAT/15 DANCE/MUSIC FURY A Mad Max-inspired ballet/concert sounds pretty darn intriguing. "Local indie-pop group YASSOU and principal dancers from San Francisco Ballet and Alonzo King LINES Ballet will collaborate to present a multimedia concert experience, drawing audiences into a unique sensory journey. Choreographed by SFDanceworks' Danielle Rowe, dancers will portray a fight for survival, accompanied live on stage by YASSOU—amid rapidly changing sets and visuals that portray a dystopian future." 7pm, $35. The Midway, SF. More info here.   
SAT/15-SUN/16 FESTIVAL AUTUMN MOON FESTIVAL I love this tradition, ushering in the fall. (And of course I stuff my face!). "For two days in San Francisco Chinatown, iconic Grant Avenue will be filled with attractive arts and crafts booths, cultural exhibits, children's activities, food, and non-stop entertainment. The festivities open with a grand parade on Saturday at 11am on California and Grant led by civic officials, beauty queens, cultural performers and lion dancers. The famous Dragon appears on Sunday at 5pm as the grand finale of the event." 11am-6pm, free. Grant Avenue, SF. More info here. 
SAT/15 FILM/MUSIC CLUB FOOT ORCHESTRA: GREATEST HITS The Silent Film Festival brings this daylong bonanza of silent film greats—Metropolis, Nosferatu, The Cabinet of Dr. Caligari, and Felix the Cat short—all with a live score by the legendary Club Foot Orchestra (founded in 1983 and named for a nightclub in the Bayview). So awesome! $20 per film/ $60 daylong pass. Starts at 1pm. Castro Theatre, SF. More info here.   
SUN/16 COMEDY 38TH ANNUAL COMEDY DAY A zillion comedians, live, for free, in Robin Williams Meadow. (You can also livestream it!) Noon-5pm, free. Golden Gate Park, SF. More info here.