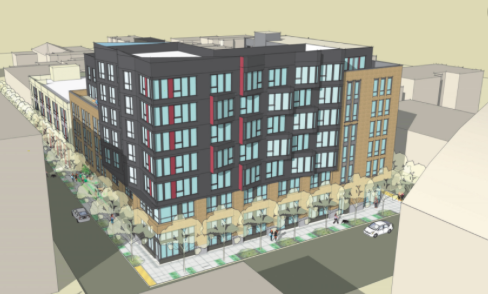 There are really only two questions for George Gascon at this point: Did he cut a deal with the mayor (and everyone knows Gascon is not close to London Breed) so that Suzy Loftus would be able to run as an incumbent?
Or did he just decide to ditch the city without any concern for how his sudden resignation and move to LA would impact his office?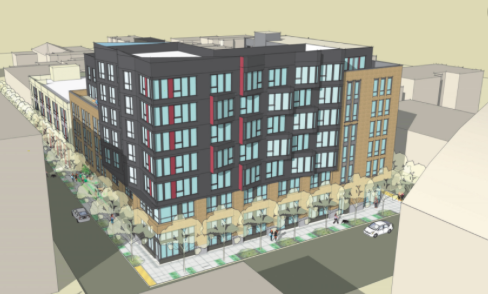 I think we will know in a few months, when the money starts coming into his LA DA race. If there's a bunch from Breed's allies, it will suggest they are, at the very least, grateful for his untimely exit.
(And while the SF Police Officers Association despises Gascon, I wonder about their role in all of this. The cops endorsed Leif Dautch for DA, but have made it clear they can live with Loftus – and they will go to great lengths to prevent reformer Chesa Boudin from winning the election. Would that include working with Breed and Gascon?)
The real-estate money that everyone expected to see in the D5 supes race has arrived.The California Association of Realtors just dropped a mailer accusing challenger Dean Preston of (seriously!) not supporting affordable housing.
Preston, a tenant lawyer, has backed every affordable housing measure in this city for at least a decade.
But the real-estate mailer raises a larger question that is at the heart of the debate in this critical district. It attacks Preston for opposing market-rate housing and for arguing that housing on public land should be 100 percent affordable.
Frankly, the mailer is pretty weak. So is a simplistic pro-Brown mailer that was sent out a few days earlier.
And there's more money about to pour into that race. The Firefighters Union just dropped $5,000 into an independent expenditure committee supporting Brown, and that IE just spent $18,500 (which it doesn't have in the bank, so more money must be coming in) for the pro-Brown mailer.
But despite the mail money, I think this election is going to be won and lost on the ground; without any top-ticket races to spur turnout, it's all going to be about getting your voters to the polls.
The Board of Supes will hear Tuesday/8 another in a long line of appeals of market-rate housing projects in the Mission based on the inadequacy of the 11-year-old Eastern Neighborhoods Plan EIR.
In this case, it's Our Mission No Eviction challenging a 60-unit project on 14thnear Mission. The developer is using state density bonuses and will make only 8 units – 13 percent – affordable.
The project can go forward with no specific environmental review because it's part of the Eastern Neighborhoods planning area, and in 2008, the city did a "project" EIR for the entire region.
That study, however, projected far less housing than has been built – and as Planning Commissioner Dennis Richards noted three years ago,it was adopted
before the Google buses, before the massive tech-boom displacement, before the Twitter tax break, before Uber, before Peninsula cities fully outsourced their housing problems to SF. It's a different city today, and what made sense back then isn't working any more.
In 2018, Our Mission No Eviction appealed a project on 19thStreet on the grounds that the old EIR, crafted during the Great Recession, was radically inadequate for today's problems. It ignored the massive gentrification that's happened and its impacts:
Gentrification Has Caused Unanticipated Increases in Traffic and Automobile Ownership. The unanticipated influx of high earners in the Mission has resulted and will continue to result in a substantial increase in the rate of automobile ownership and TNC use in the Mission. It is now well recognized that high earners are twice as likely to own an automobile than their low income counterparts, even in transit rich areas such as the Mission. The TNC "ride-share" phenomena, increased frequency of amazon/meal/grocery deliveries and the implementation of Mission St "red lanes" have resulted in significantly changed traffic patterns. Additionally, the rise in "displacement commutes" of Mission families driving back long distances to their jobs and children's schools in San Francisco, as well as the plethora of new Silicon Valley "reverse commutes" were not anticipated and have significantly changed the traffic picture.
A year later, the situation has, if anything, only gotten worse. From the appeal:
When The Eastern Neighborhoods EIR (PEIR) was prepared in 2008, it had no way to predict the extraordinary changes coming to the Mission District. It had no way to predict this rapid rate of development, the creation of the TNC model, and the cultural shift to near absolute use of delivery services by high-income newcomers for shopping and services. And now, our systems and residents are paying the price of woefully low cumulative impact projections, inadequate impact fees, delayed infrastructure updates, and hyper-gentrification. As a result of concerns that development would stall during the 2008 recession, impact fees were set at only 1/3 of the actual needs, and adequate alternative funding sources have never been identified.
The supes have, so far, refused to uphold any of these appeals. But at a certain point, it will become so clear that the old data is invalid that approving new developments under a 2008 analysis will be an increasing stretch.
The Planning Commission Thursday/10 will take a big step toward banning private cars from Market Street – an idea that some transit advocates have been pushing for more than two decades.
Joe Fitzgerald Rodriguez does a good job explaining the plan in the Ex. It would eliminate all private auto traffic from Van Ness to Steuart St. Only buses and taxis would be allowed. (The ban would include Uber and Lyft vehicles, which are not taxis.)
The idea is to make the city's main street more pedestrian and bike friendly – and to make Muni move faster. Since much of SF's public transportation infrastructure shares surface streets with cars, anything that gets cars out of the way helps Muni.
The commission will be asked to approve the final EIR on the project. It will got to the SFMTA Board Tuesday/15.