I have been holding out to finish this "year end" list so that I could track down as many of 2020's releases as possible. All of these movies have given me some sort of spark this past year. This spoiler-free overview of my favorite movies from last year include, features films, TV series, music videos, experimental shorts, and a 4½-hour tour. Post this interactive index on your refrigerator for when you find the time, energy, and patience to focus on watching some. Many are streaming on individual sites, so I have added a link to each title if they are available. Please reach out with any comments & questions and I hope you find a treasure here among the rough.

1. What Did Jack Do? (David Lynch, USA, 2017) 17 minutes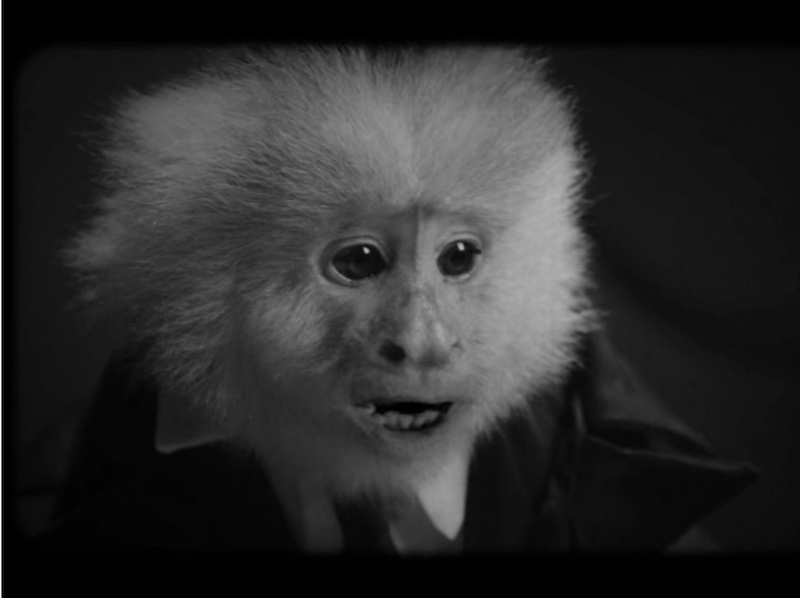 David Lynch's latest is a mesmerizing lo-fi, neo-noir involving a detective (played by Lynch himself) interrogating a suspect (a capuchin monkey named Jack Cruz) about a murder involving a mysterious chicken named Toototabon. Shot strikingly in black and white in 2017 and released online for his 74th birthday on January 20, 2020, this beautifully bizarre odyssey is simple and sincere and achieves absolute surreal bliss. (Streaming on Netflix)
+ The Elephant Man's Sound, Tracked: The Story of Alan Splet (Liz Greene, Ireland/UK) 26 minutes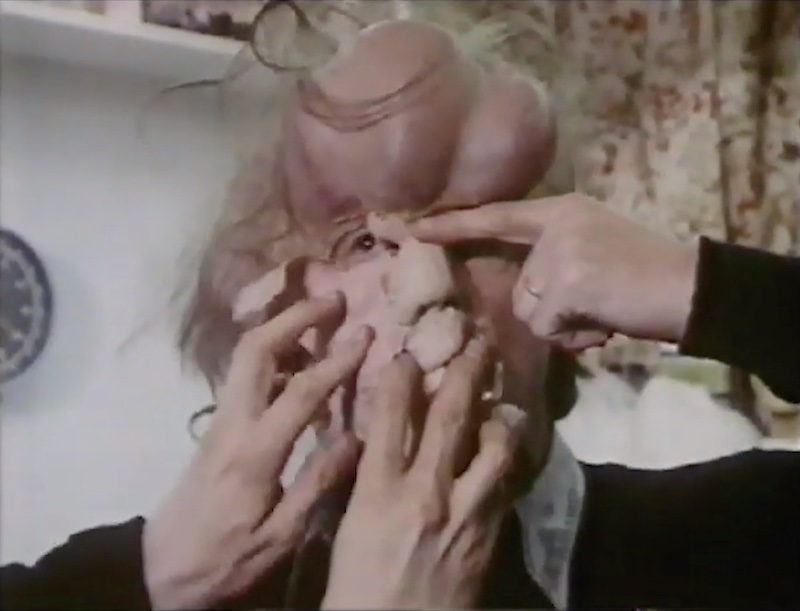 Liz Greene's intricate and astounding film deconstructs Alan Splet's haunting sound design for The Elephant Man (1980). Greene, who is a researcher and practitioner of videographic criticism, archival/production studies and Irish cinema, has concocted one of the most fascinating films about David Lynch's "process" as well as giving tribute to one of cinema's greatest sound designers, Alan Splet. (Streaming free on Vimeo)
2. First Cow (Kelly Reichardt, USA) 121 minutes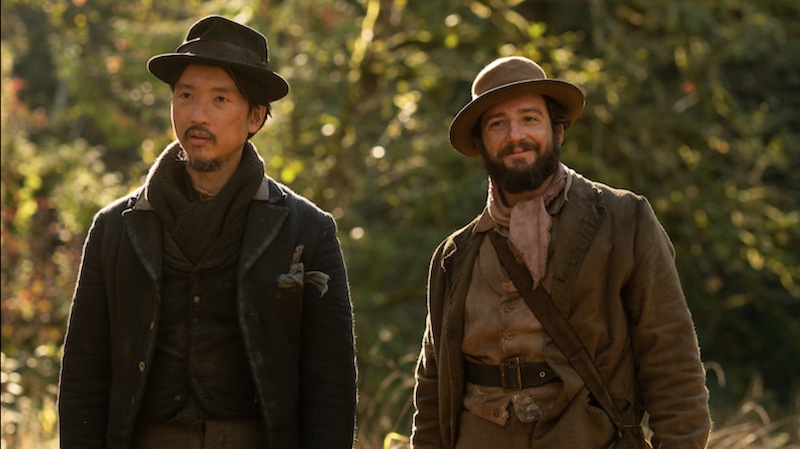 Putting yourself into the right head space for a Kelly Reichardt film is very important. Even after all of these years of remarkable movies — Old Joy (2006), Wendy & Lucy (2008), Meek's Cutoff (2010), Night Moves (2013) and Certain Women (2016) — I was still not fully-prepared for this ensuingly subdued, cinematic encounter.

Combining forces with screen-writing collaborator Jonathan Raymond, Reichardt has created yet another unforgettable revisionist Western, this time set in 1820 and following two soft-spoken men in Oregon County. Seemingly out of step with the crude and callous ways of the "Wild West," a delicate relationship forms between Cookie and King-lu, by the simple act of preparing food. Every single frame captured by cinematographer Christopher Blauvelt is masterfully memorable, while both nuanced performances by John Magaro and Orion Lee are so gentle, one may need some time to ponder how poignant a bond they have actually formed with another. (Streaming on Hulu, Amazon, Showtime)

+ Days (日子, Tsai Ming-liang, Taiwan) 127 minutes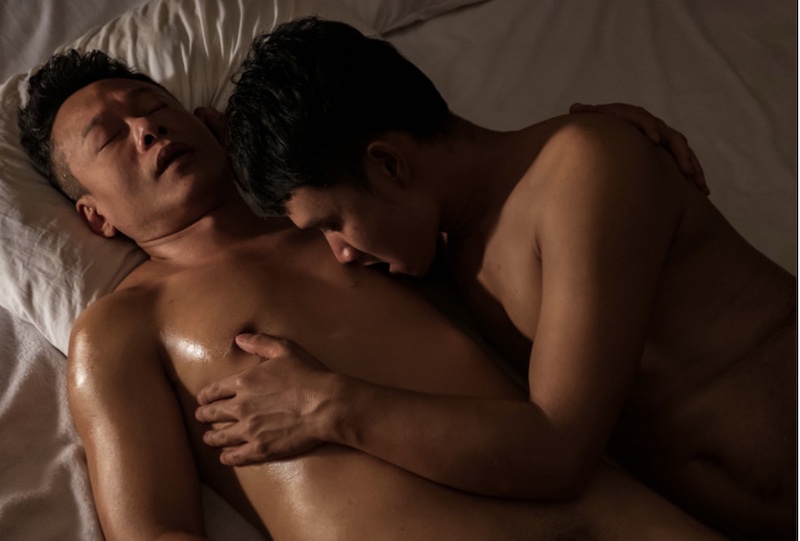 When it comes to masterful minimalist cinema, very few can compete with Tsai Ming-liang. Similar to Kelly Reichardt, his cinematic language needs to be prepared for: physically, mentally and even spiritually. This being his first feature in seven years (though he has made a handful of stunning long-form shorts during that time), Tsai is at the point where almost no dialogue is desired whatsoever.

Showcasing his life-long alter-ego on film, Lee Kang-shang, the film follows an isolated middle-aged man with chronic pain in his neck, much like their 1997 film The River. Just watching Lee go about his daily routines from praying, to making lunch, to going to the doctor's office, is hypnotic itself. Like all of Tsai's previous films, an immense weight from the everyday loneliness, permeates each moment until finally, disparity happens. When Lee finds a connection at a massage parlor with Non (played by non-professional actor Anong Houngheuangsy), the emotional and internal shift feels massive. This tranquil treasure captures these trying times so-perfectly, one may want to watch it over and over again, just to accumulate the transcendental stasis that it has to offer. (With no US distribution at this time, keep your eyes peeled at Grasshopper Films for a future release.)
3. The Invisible Man (Leigh Whannell, Australia/USA) 124 minutes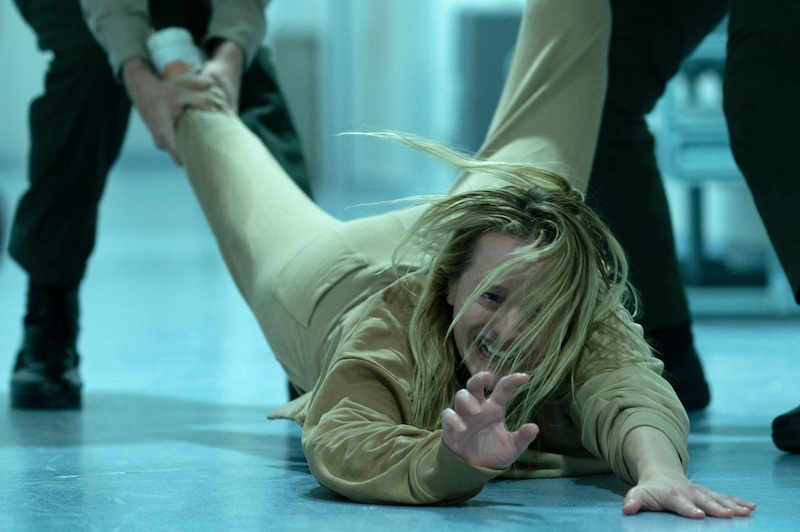 This terrifying, panic-attack-inducing reimagining of H.G. Wells' 1897 novel is one of the most subversive sleepers of 2020. The audacious screenplay whole-heartedly tackles the side effects of trauma from an abusive, controlling, and gas-lighting relationship. Like Ida Lupino and Harvey Keitel before her, Elizabeth Moss is the kind of actor that is not afraid to let the demons out and her impassioned performance helps catapult this film into unexpected territory. Not only does this Blumhouse horror film bring a next-level intensity to this surprisingly low-budget Hollywood endeavor ($7 million), writer/director Leigh Whannell (previous feature Upgrade from 2018) is paving a frenetic ferocity reminiscent of early 1980s David Cronenberg and Brian De Palma cinema. (Streaming on Hulu, HBO Max)
+ Da 5 Bloods (Spike Lee, USA) 156 minutes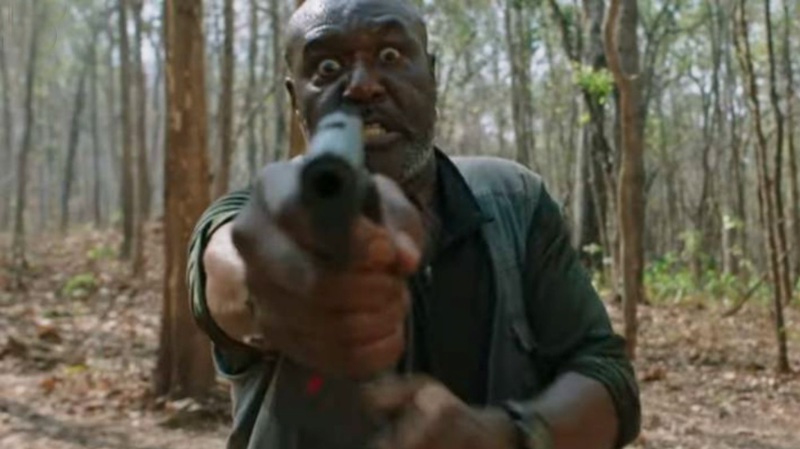 Spike Lee seems to have the same dilemma that Akira Kurosawa and Alfred Hitchcock experienced throughout their careers. It is called being taken for granted. It concerns me how contemporary critics and audiences consistently overlook his subversive, genre filmmaking. Much like Kurosawa and Hitchcock, Lee cranks out film after film, exploring personally important stories in an unconventional manner. Japanese critics consistently dismissed Kurosawa's newest film in exchange for looking backwards and re-evaluating older titles then resonating to the times. With Hitchcock, it took a group of rowdy French New Wave critics to start pointing out motifs in every single film of Hitch's films, something that didn't register here in the States until well after his death. And even after Lee finally won his Academy Award for BlackkKlansman in 2018, I am stunned to see Da 5 Bloods dismissed by many critics.

Da 5 Bloods is not the war film that anyone was expecting. While Lee has been clear that it was made to "Honor the Untold Stories of Black Veterans," the film sets up curious signifiers hinting at what each character imagines their true self to be. This type of unreliable narration and exaggerated action is often found in revisionist genre films and allow multiple interpretations from the viewer. If you decide to trust Lee in his process of following each character struggle with doing their best to emulate their chosen hero, his cinematic references and historical asides (Milton L Olive III and Tommie Smith) become heartbreaking insights into who the characters wished they could have become.

Which brings me to Delroy Lindo's earth-shattering embodiment of Paul, a haunted Vietnam vet who is not only angry at everyone, he is literally screaming at ghosts. While easily being one of the most hypnotic performances I've experienced in the history of movie-watching, it doesn't surprise me that Lindo was completely overlooked in the awards season this year. This kind of ambiguous, three-dimensional character is much too messy and frustratingly too real for our times right now. Poignantly, Paul imagines himself as John J. Rambo, Sylvester Stallone's iconic Vietnam vet. And if you connect Lee's dots here, from Ted Kotcheff's First Blood (1982) to John Huston's The Treasure of the Sierra Madre (1948) to Francis Ford Coppola's Apocalypse Now (1979), these references are not just for show; they point us down a path for Paul's slow descent into madness.
Lastly, Lee's bold choice to use his actual actors at their current age in the flashback sequences will only become more profound as the film ages. Like many of Lee's equally overwhelming and unfortunately overlooked films (Bamboozled, The 25th Hour, He Got Game), Da 5 Bloods will have to wait 20 years from now to be re-evaluated as one of the most important films of the times. (Streaming on Netflix)
4. Never Rarely Sometimes Always (Eliza Hittman, USA/UK) 101 minutes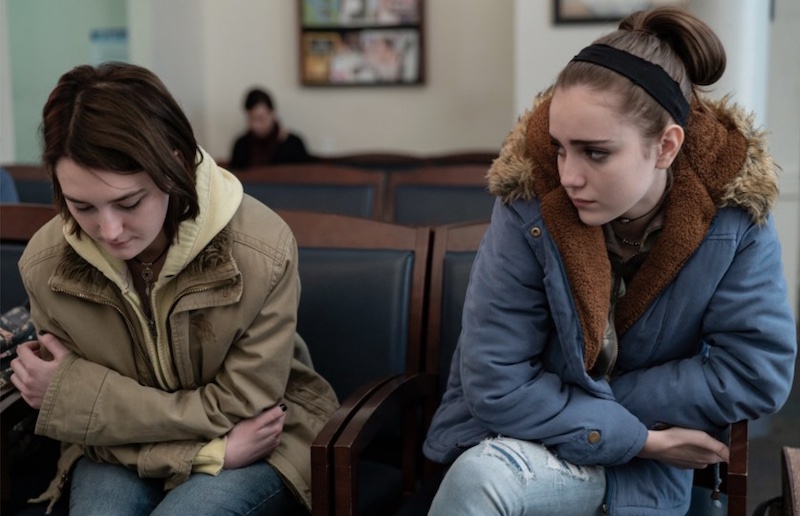 Since director Eliza Hittman emerged onto the scene in 2013 with It Felt Like Love, braving the subject of a 14-year-old girl's vulnerable choice to share her virginity with someone much older than her, it was clear that she was going to be a filmmaker with a purpose. This was followed by her stunning sophomore outing, Beach Rats (2017), which features an aimless teen that doesn't define himself as bisexual or gay, but just someone who "has sex with men."
To find a connection between Hittman and the silent-era pioneer Lois Weber may seem a bit premature since Weber made hundreds of films in the 1910s and '20s, as well as shaping much of the cinematic language that filmmakers still use to this day. But it's not difficult to draw a connection to Weber's desire to tackle taboo social issues, such as Where Are My Children? which explored the complexities of abortion and the advocation for birth control in 1916.
Hittman's latest, Never Rarely Sometimes Always is an uncompromising account of two young teens from rural Pennsylvania who make a neo-realistic trek to New York to attempt a "hasty" abortion. While capturing nuanced performances by newcomers Sidney Flanigan and Talia Ryder, it is Hittman's stunning 16mm (hauntingly shot by Hélène Louvart) which creates a "mise-en-scene" that continues to set her cinema apart from the rest. (Streaming on HBO Max, Hulu)

+ The Body Remembers When the World Broke Open (Elle-Máijá Tailfeathers & Kathleen Hepburn, Canada/Norway, 2019) 105 minutes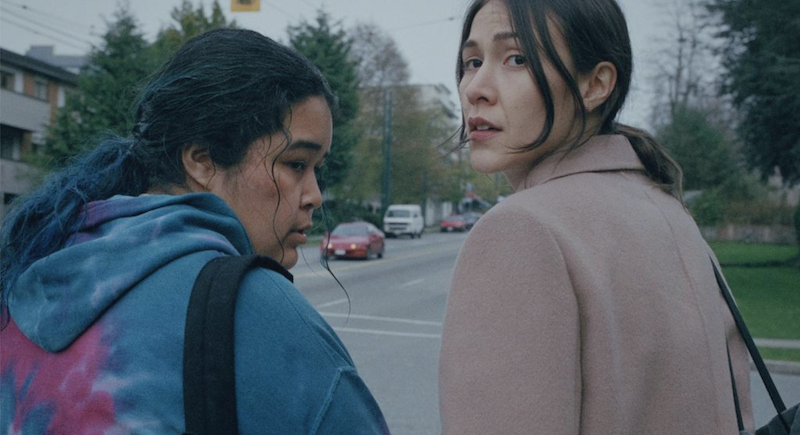 Another gem filmed on 16mm, the first-time filmmakers went to even greater lengths to capture the neo-realism of its two characters by structuring the entire film around one continuous shot. Directors Elle-Máijá Tailfeathers (who also plays one of the leads) and Kathleen Hepburn orchestrated a fascinating technique with their cinematographer Norm Li of handing off a fully spent camera to an assistant, then handed a fully loaded camera to continue filming. Coining the term "real-time transitioning" and shot in five days, there are 12 hidden cuts that keep this dynamic discussion build to its incredibly profound crescendo.
Based on a personal experience of Tailfeathers, the film not only explores intersectional dilemmas within Indigenous and First Nations/First Peoples community, the directors "involved an Indigenous youth mentorship program which placed 11 young First Nations filmmakers within each department as mentees." Unfortunately, this astonishing film was never released theatrically after its 2019 premieres in Berlin and the Toronto International Film Festivals and while The Body Remembers When the World Broke Open seems to have slipped through the cinematic cracks of the past two years, track it down immediately as it is still streaming on Netflix.
5. Small Axe: Mangrove (Steve McQueen, UK/USA) 128 minutes
Small Axe: Lovers Rock (Steve McQueen, UK/USA) 68 minutes
Small Axe: Red, White & Blue (Steve McQueen, UK) 80 minutes
Small Axe: Alex Wheatle (Steve McQueen, UK) 66 minutes
Small Axe: Education (Steve McQueen, UK) 63 minutes
As the industry continues to shift, I find it important to view Steve McQueen's five-part BBC series Small Axe as five feature films. While each of the separate stories may not be specifically interconnected, they each build off of one another, capturing the late 1970s/early 80s era and exploring the West Indies-Caribbean history in Notting Hill that has been completely overlooked throughout the history of cinema.
Immensely personal to McQueen himself, what stands out the most for me is the imminent space that he has given to focused improvisational interactions between characters, actors and technicians. If a moment feels true, leave it to McQueen to dive deeper into it. Sequences and shots don't just go longer than one is used to, they help reveal the genuine moments that are usually trimmed faster than you can say "cut to the chase." All five movies are streaming on Amazon Prime.
6. Gunda (Viktor Kosakovskiy, USA/Norway) 93 minutes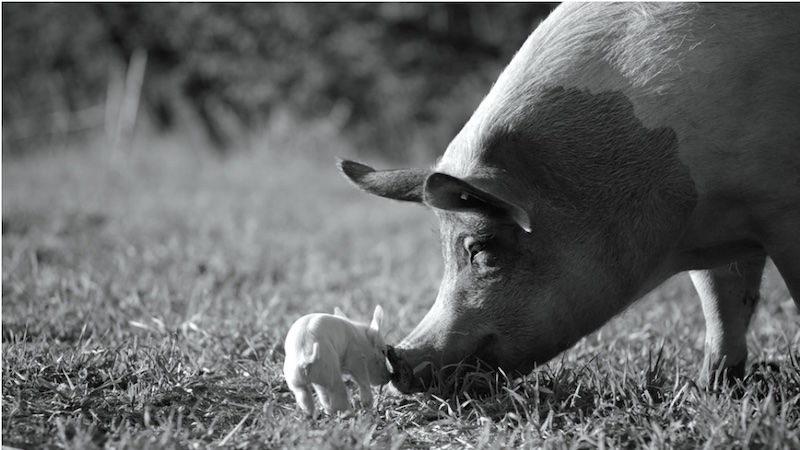 With absolutely no narration, this gorgeously textured, black-and-white journey of a mother pig raising her newborn piglets is one of the most beautiful films of year. Shot on the ARRI Alexa-Mini, the intimacy between farm animals is unlike any film I have seen. Much like Chris Noonan's Babe (1995), the film achieves much more than just a guilt trip for audiences who still eat pork. Kosakovskiy's profoundly humane sequences (often captured all in one mesmerizing shot) won't leave your bloodstream for perhaps the rest of your life. With NEON distributing it, keep your eyes glued to Hulu for an upcoming streaming release.

+ Murmur (Heather Young, Canada) 84 minutes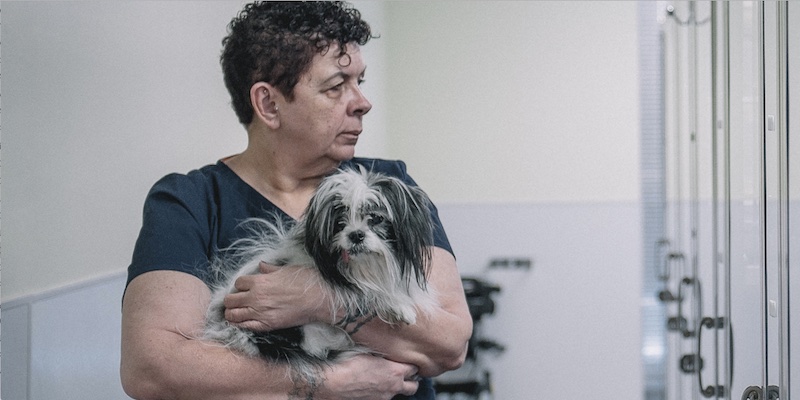 Heather Young's exquisite neo-realistic debut feature quietly follows the life of an extremely lonely middle-aged woman who, upon giving up alcohol, has found solace in incessantly vaping and adopting abandoned cats and dogs from the animal shelter. Animal lovers will squeal with delight at each heartbreaking animal that Donna saves from the shelter (pricelessly portrayed by lead actor Shan MacDonald) and yet, one may need to confront why these compassionate acts feel so therapeutic to one's own psyche?
Rightfully winning the Grand Jury Prize at last year's Slamdance Film Festival for "Best Narrative Feature," writer/director Heather Young and cinematographer Jeffery Wheaton have designed an aesthetically hypnotic portrait of contemporary isolation (suffocatingly shot in Academy ratio as 1.37:1) that will seep into your most nurturing chambers and perhaps leave you as rattled as the film's meandering homo sapien. Unfortunately, the film still has no distribution.

7. I May Destroy You: Season One (Michaela Coel & Sam Miller, UK) 12 episodes
Michaela Coel's mind-melting, 12-episode, BBC One UK series is not for the faint of heart. Intertwining the choices and mistakes of three self-proclaimed "Millennials"—Arabella, Terry and Kwame—this deep dive into the side effects of sexual assault easily showcases one of the most unflinchingly complex anti-heroes of the era. While each episode blows the fucking roof off of contemporary concepts of consent, one may need to recover briefly (for a few days) before entering into the next portion. Audaciously confrontational and tremendously therapeutic, brace yourself for the kind of cinema that one has to experience firsthand before you can attempt to untangle. Streaming on HBO Max and available to purchase on YouTube.
+ Violation (Madeleine Sims-Fewer, Dusty Mancinellim, Canada) 107 minute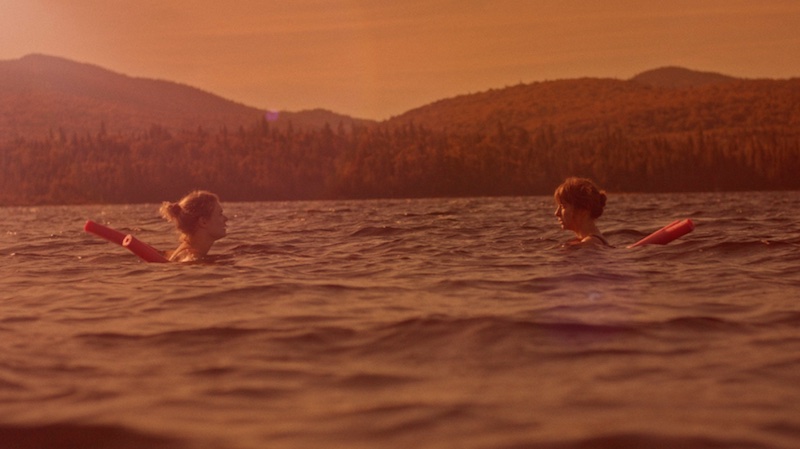 The directorial debut for both Madeleine Sims-Fewer (who also plays the lead) and Dusty Mancinellim should be placed alongside Jennifer Kent's The Nightingale (2018) and Abel Ferrara's still-surprisingly profound Ms. 45 (1981). I have to admit that I found myself exclaiming out loud, more than once during the film's duration. Please note: Massive trigger warning for anyone who might casually wade into this uncomfortable exploration of sexual consent—Madeleine Sim Fewer's gutteral performance alone should be remembered in cinematic horror history for years to come. Its cinematic style is perfectly attuned to A24's "elevated horror" (see: Ari Aster and Robert Eggers.) And while Violation is not for everyone, those interested, Shudder has picked up the film and will be releasing it on its streaming platform later this Spring.


8. Marona's Fantastic Life, (L'extraordinaire voyage de Marona, Anca Damian, France, 2019) 92 minutes (YouTube)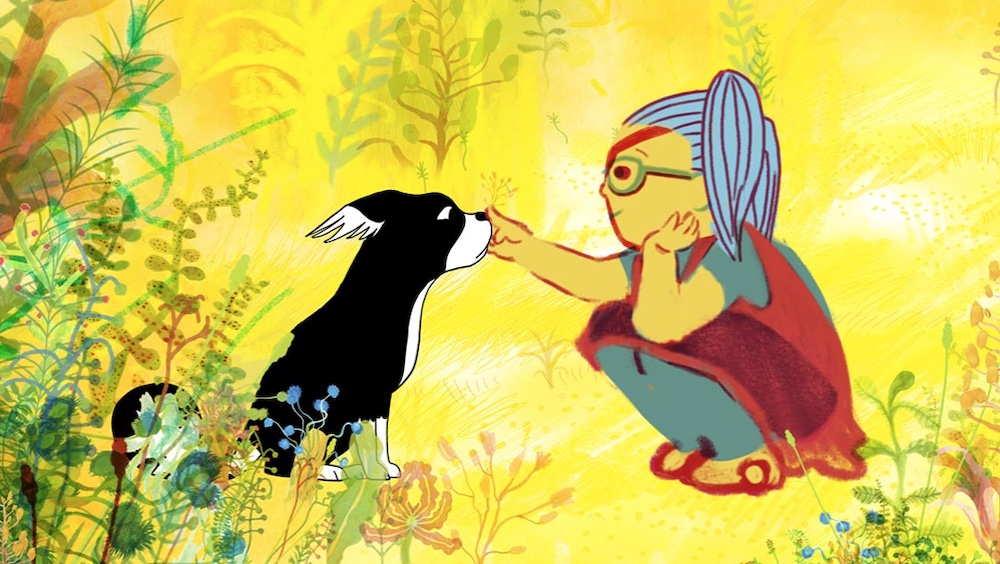 Inspired by the filmmaker's real experience of saving a dog in the streets of Bucharest, Romania, this stunning film was easily the most remarkable achievement in animation this year for me. Graduating from the Academy of Theatre and Film Arts, Anca Damian wrote the script with the huge help of her son, Anghel and turned to fourteen different animators, many of whom worked with only one character. This unique approach, combined with the glorious "hand-painted and crayon-scribbled" designs, create a constantly changing world for its main character, Morona, as well the viewer. Heartbreaking and life affirming at the same time, you can rent this mini masterpiece on YouTube and Starz.

+ Distancing (Miko Revereza, USA/Philippines, 2019) 10 minutes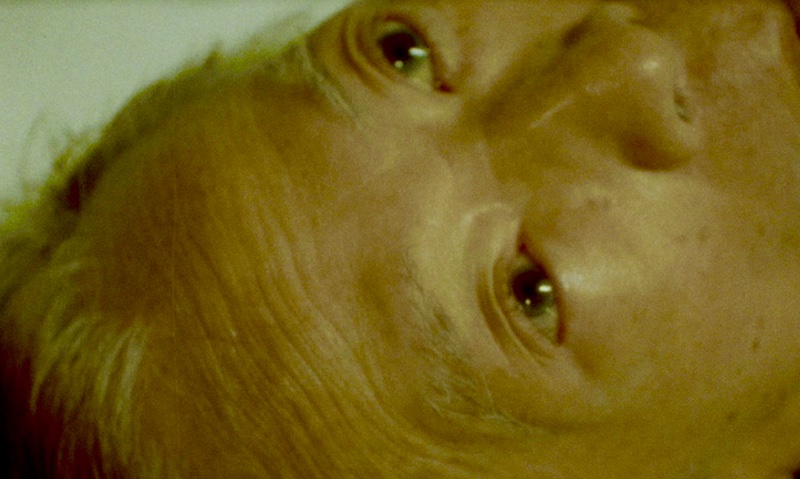 This 10-minute tour-de-force captures the logistics and familial poetics of the undocumented filmmaker's decision to leave his family in the US and return to the Philippines. Directly exploring the idea of "displaced people" by channeling the cinema of Wong Kar-wai, Chantal Akerman, and Jonas Mekas, Revereza's extremely personal and vibrantly saturated 16mm footage is as deeply moving as any of the cinema that has inspired him. Streaming Free on Vimeo.
9. Lost But Never Alone (Benny & Josh Safdie, USA) 5 minutes (Free on YouTube)
+ I'm Thinking of Ending Things (Charlie Kaufman, USA) 134 minutes (Netflix)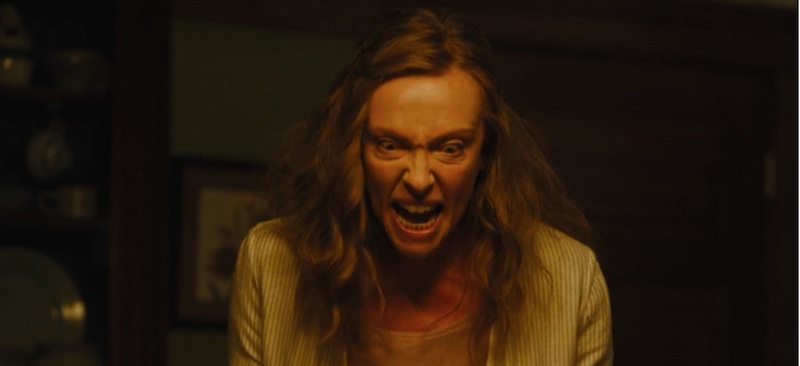 Dysfunctional families matter, especially when you rewind the movie to pinpoint what books, DVDs, and albums are lying around in someone's childhood bedroom, giving context to each of the abstract sequences that expose the immense vulnerability of growing up alone and living most of your existence inside one's own head.
10. Malcolm & Marie (Sam Levinson, USA) 106 minutes (Netflix)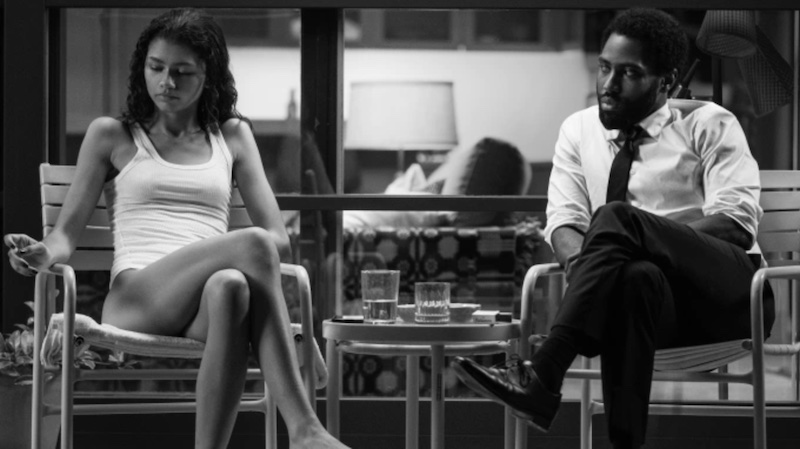 + Deerskin (Le Daim, Quentin Dupieux, France) 77 minutes (HBO Max, Hulu, YouTube)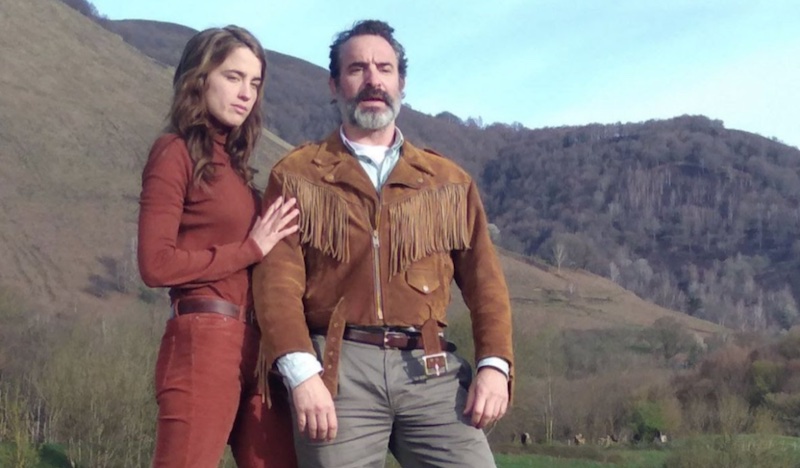 Unpacking volatile relationships has never been this fun. Then again, one may need to relate to these violent, abusive, and downright overwhelming scripts.
11. The United States Vs. Billie Holiday (Lee Daniels, USA) 130 minutes (Hulu)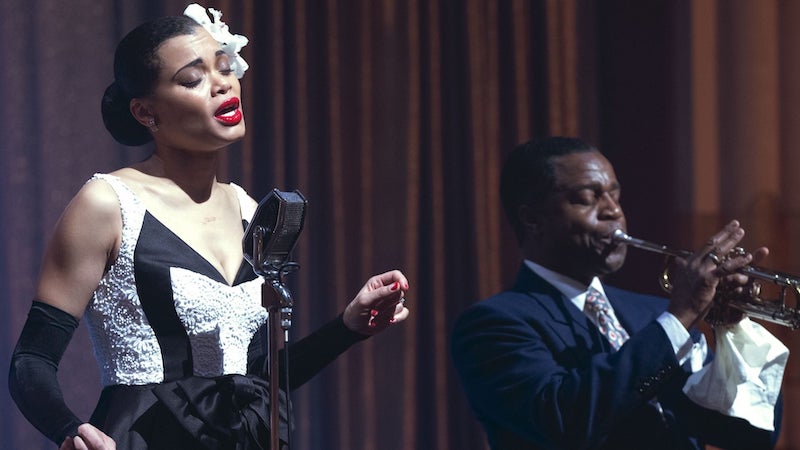 + Sound of Metal (Darius Marder, USA) 130 minutes (Amazon Prime)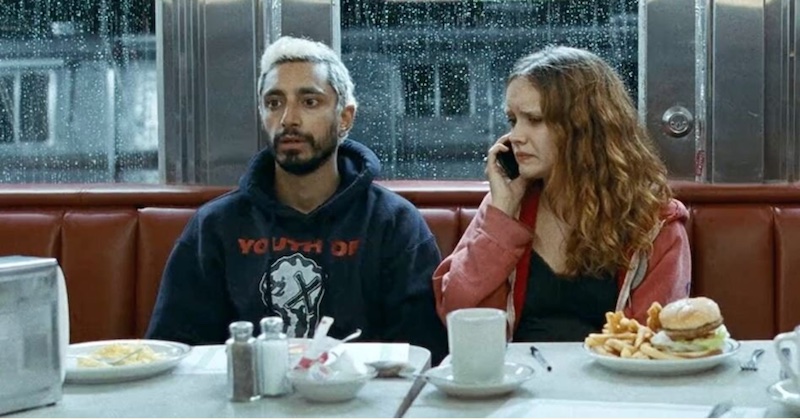 Showcasing two acting performances by Andra Day and Riz Ahmed that embody the truest definition of "becoming the character," both director's eccentric mannerisms make these genuinely deserving their Oscar nods.
12. Siberia (Abel Ferrara, Italy/Germany/Mexico) 92 minutes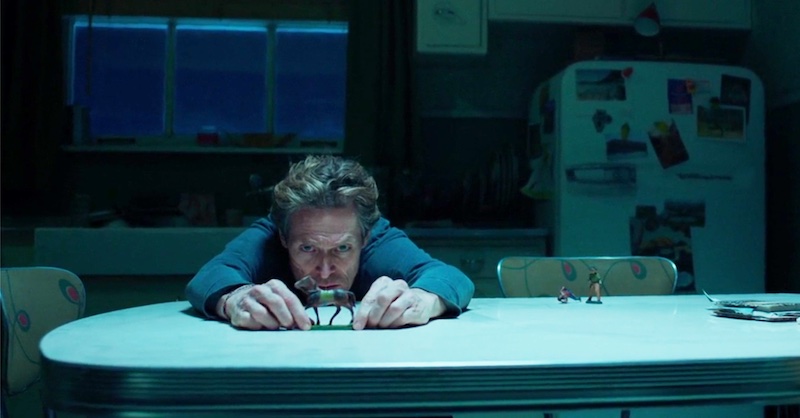 + Tommaso (Abel Ferrara, Italy/Greece/USA) 115 minutes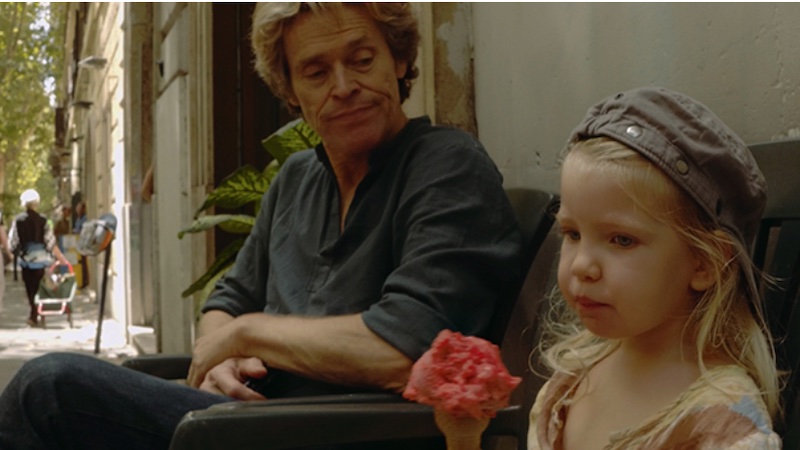 Channeling the nostalgic surrealism of Federico Fellini and Theo Angelopoulos, who knew that Abel Ferrara and Willem Dafoe had two tour-de-forces in them this year?!
13. Young Ahmed (Luc Dardenne & Jean-Pierre Dardenne, Belgium/France, 2019) 84 minutes (Kanopy)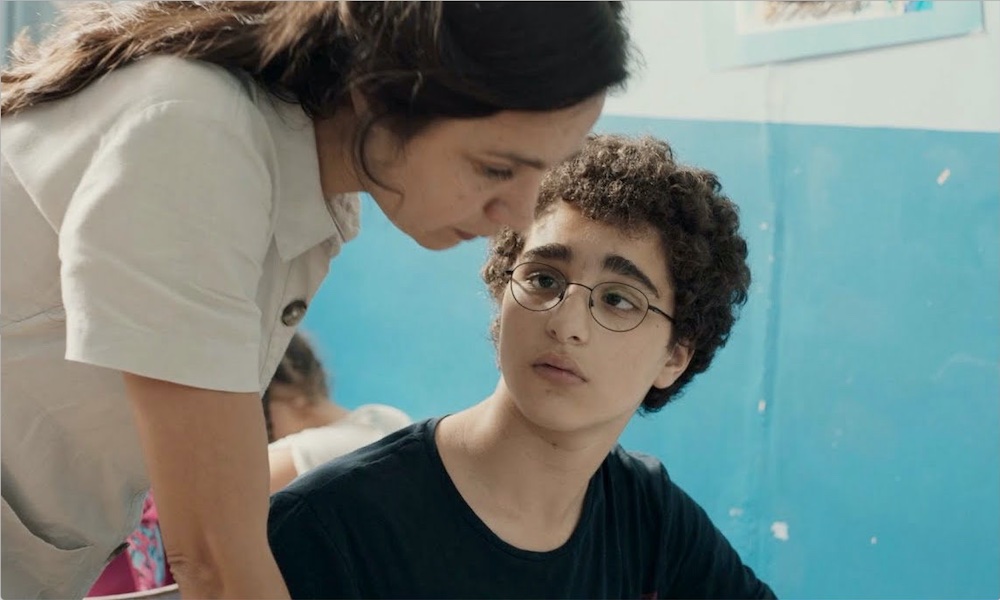 + Funny Face (Tim Sutton, USA) 95 minutes (AppleTV, YouTube)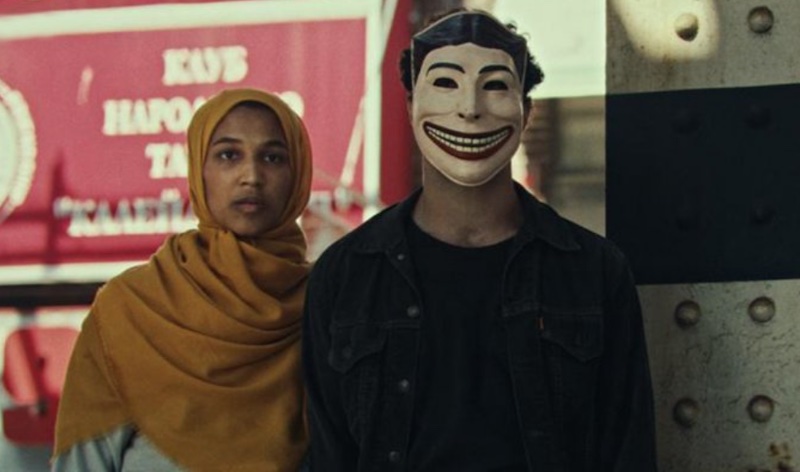 While the Dardennes continue their relentless streak of neo-realist masterpieces, it's time that Tim Sutton is recognized as doing the exact same thing here in the States.
14. Collective (Alexander Nanau, Romania/Luxembourg) 109 minutes (Hulu, YouTube)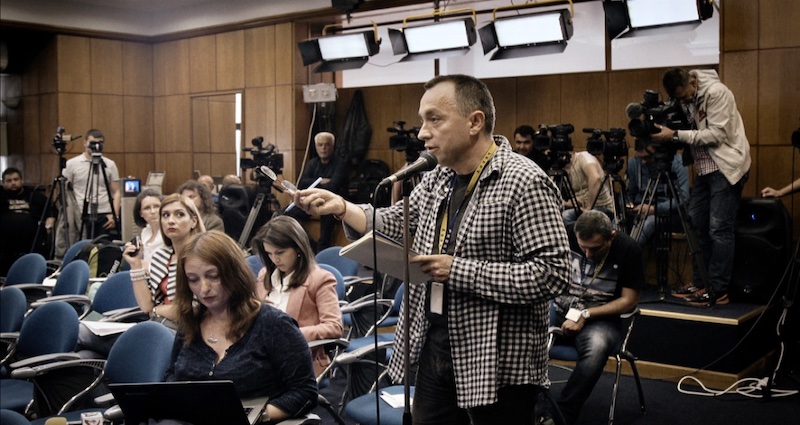 + City Hall (Frederick Wiseman, USA) 272 minutes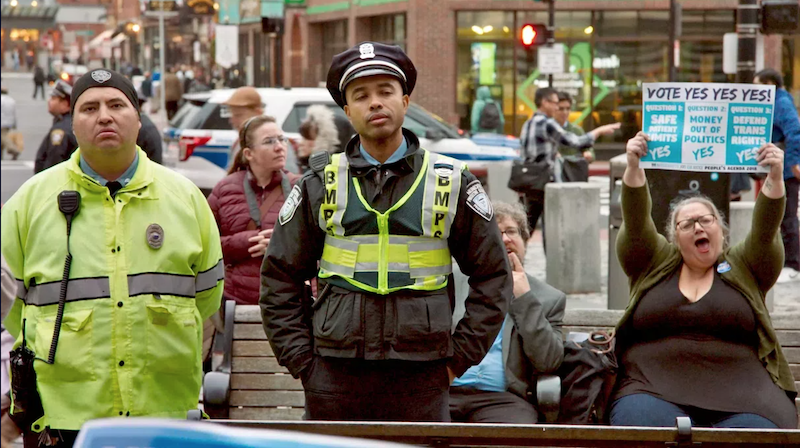 Observational documentaries can officially be re-categorized as gripping thrillers.
15. La Llorona (Jayro Bustamante, Guatemala) 97 minutes (Amazon Prime)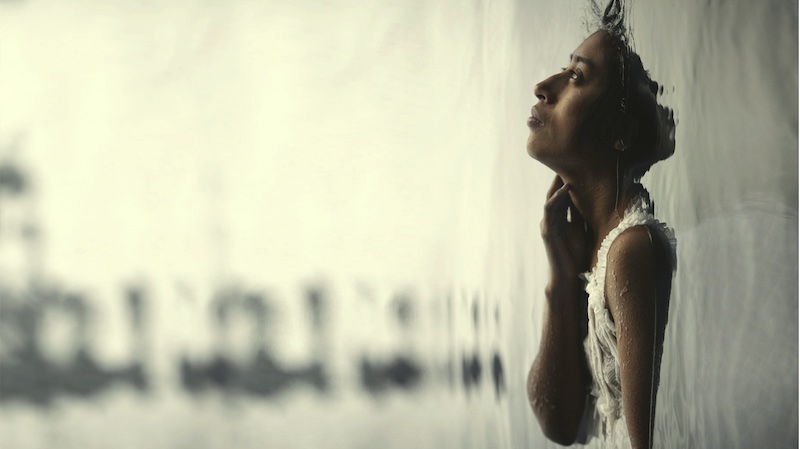 + Genus Pan (Lahi, Hayop, Lav Diaz, Philippines) 156 minutes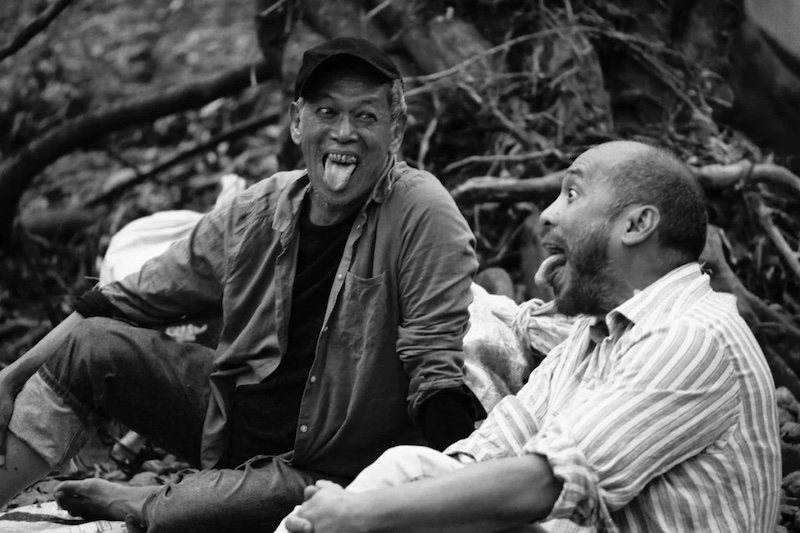 Profoundly timeless in regards to their pacing as well as their stories, both of these magical realist endeavors need to be tracked down at all costs.
16. Serious Men (Sudhir Mishra, India) 114 minutes (Netflix)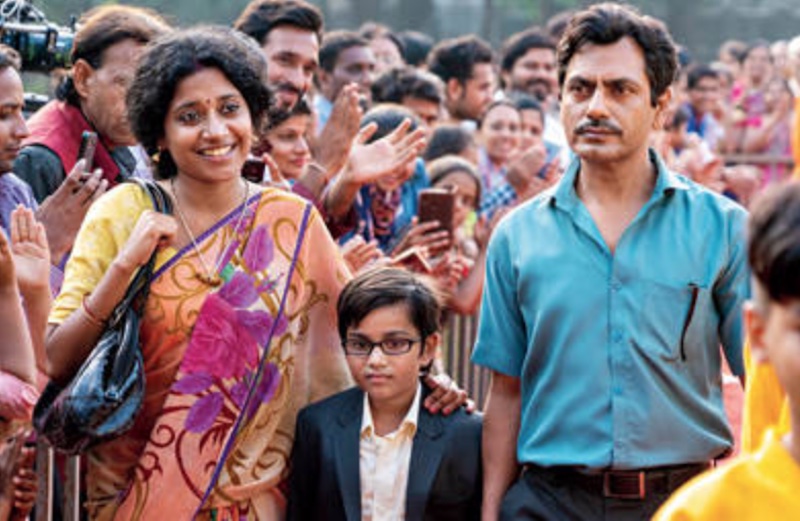 + Minari (Lee Isaac Chung, USA) 115 minutes (YouTube)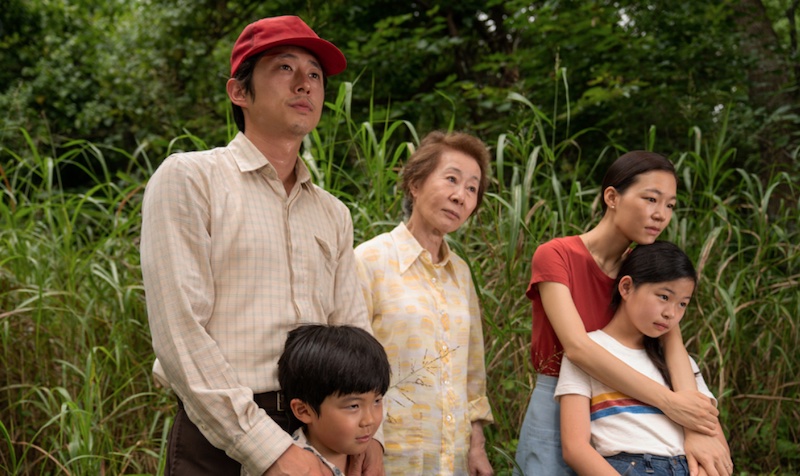 Family matters. Especially when Nawazuddin Siddiqui, Steven Yeun, and Youn Yuh‑jung give the performances of the year.
17. Martin Eden (Pietro Marcello, Italy/France) 129 minutes (MUBi)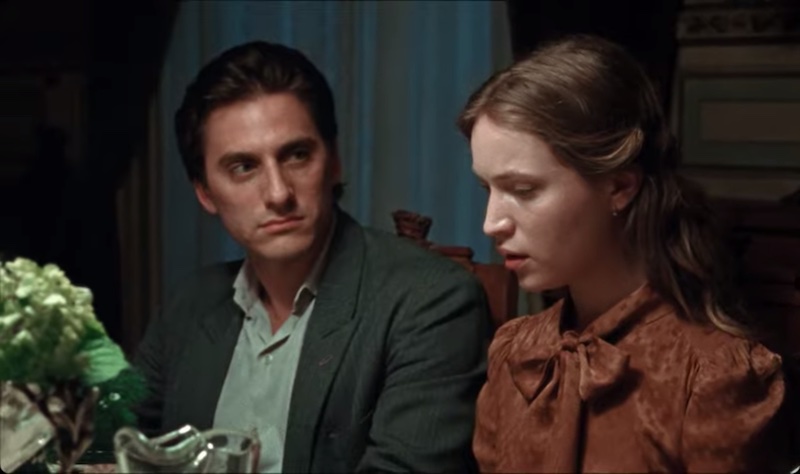 + Beanpole (Kantemir Balagov, Russia) 130 minutes (MUBi)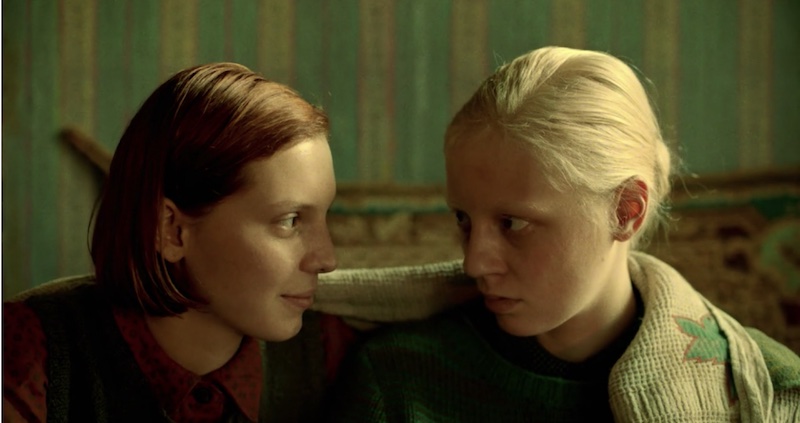 Rewriting what love stories actually look like, these devastating duos give tribute to Jane Campion in more ways than one.
18. The Woman Who Ran (Hong Sang-soo, South Korea) – 77 minutes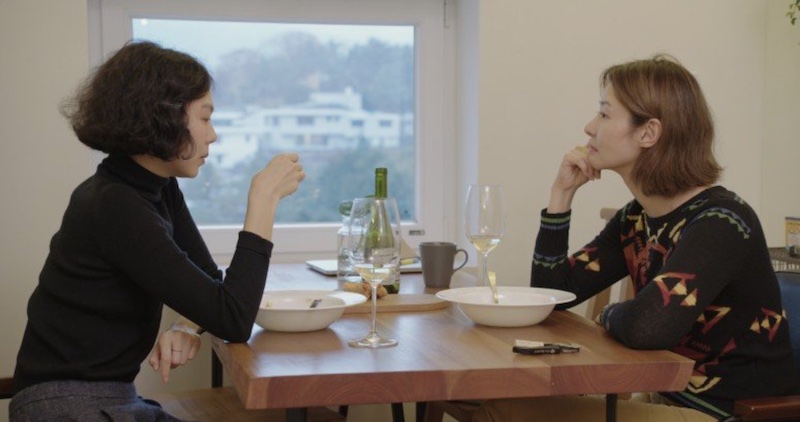 + On the Rocks (Sofia Coppola, USA) – 96 minutes (AppleTV+)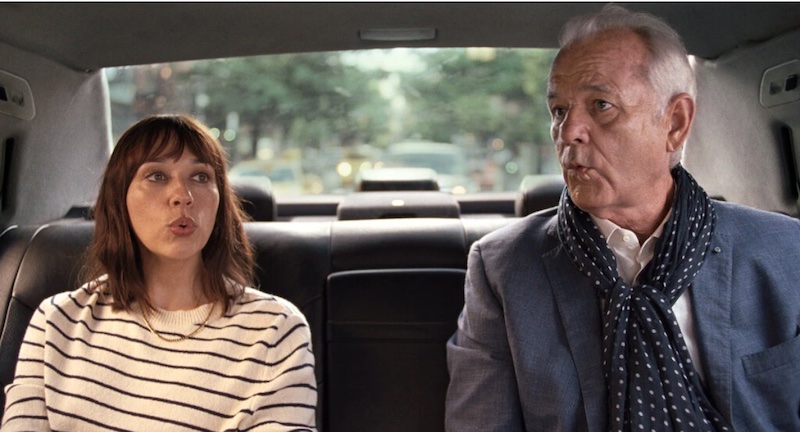 + Let Them All Talk (Steven Soderbergh, USA) – 113 minutes (HBO Max)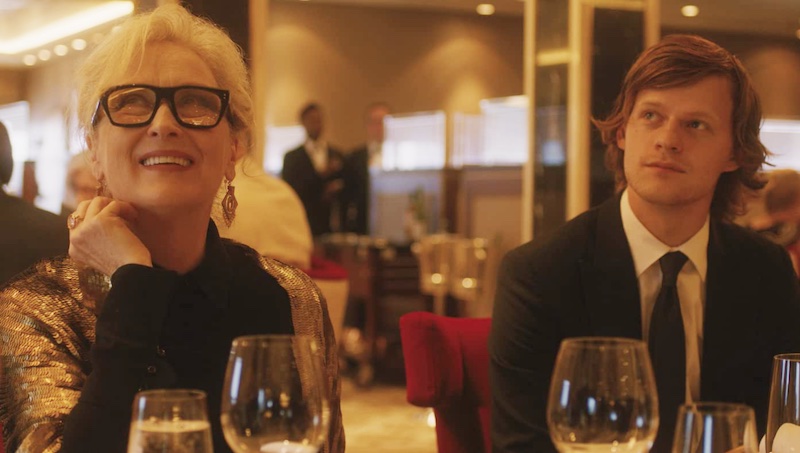 Whimsical, romantic, and craftily heartfelt.

19. The Mountains are a Dream That Call to Me (Cedric Cheung-Lau, USA/Nepal) – 95 minutes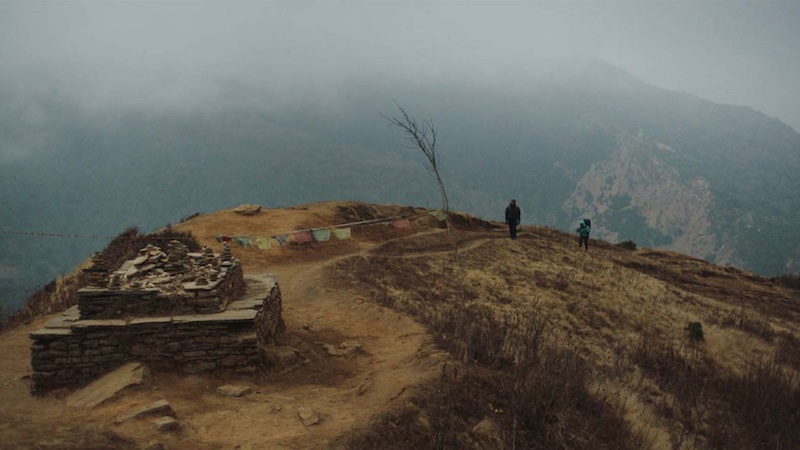 + Nomadland (Chloé Zhao, USA) 108 minutes(Hulu)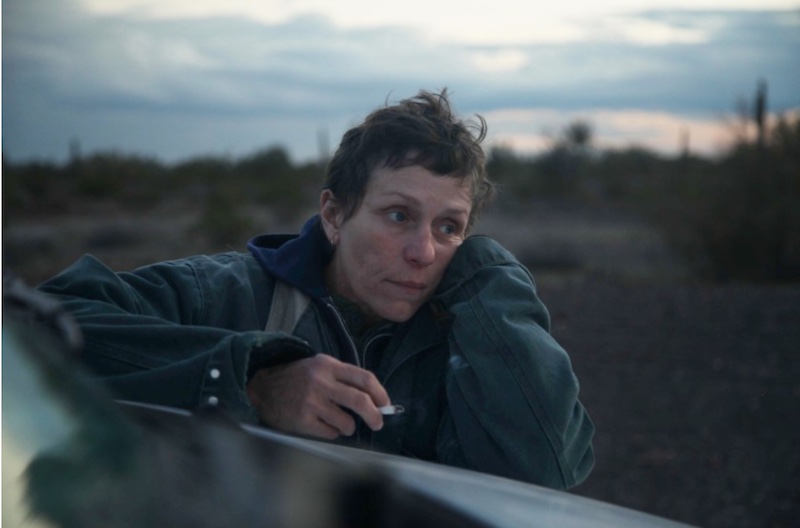 Peaceful passages through these anxious times are a rare treat. Neither film tackle worldly concerns, as they are more interested in finding a space to sit and breathe.

20. Bacurau (Juliano Dornelles & Kleber Mendonça Filho, Brazil/France) – 131 minutes (Kanopy)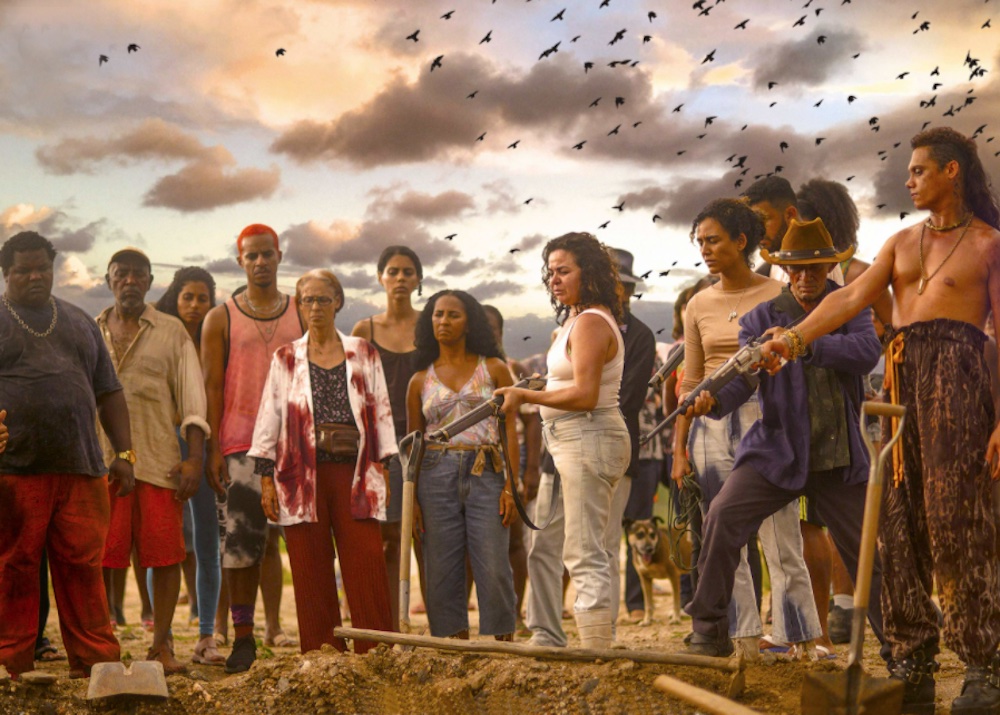 + AK VS. AK (Vikramaditya Motwane, India) – 108 minutes (Netflix)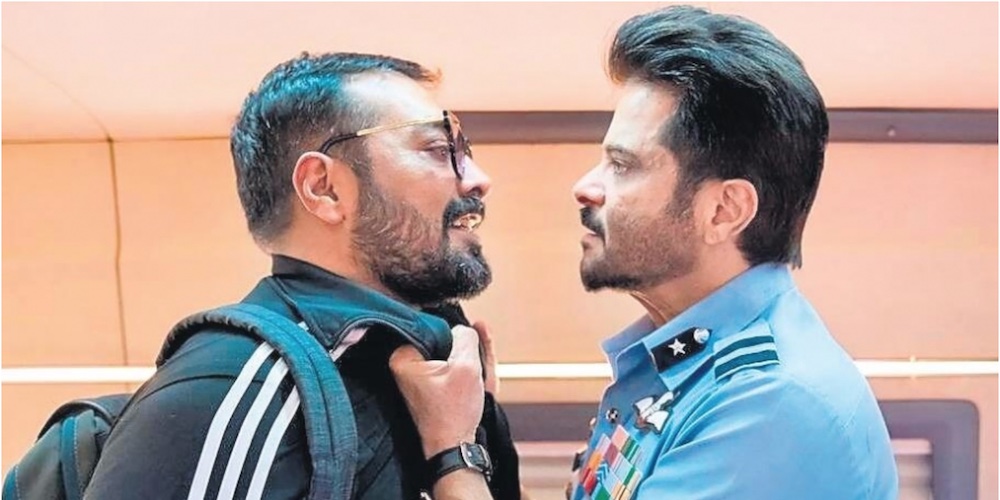 Hyper-kinetic and visually arresting, these action packed genre gems give tribute to the legendary filmmakers John Carpenter and Anuyag Kashyap, both of whom played a part in the movies themselves!

21. Shirley (Josephine Decker, USA) – 107 minutes (Hulu)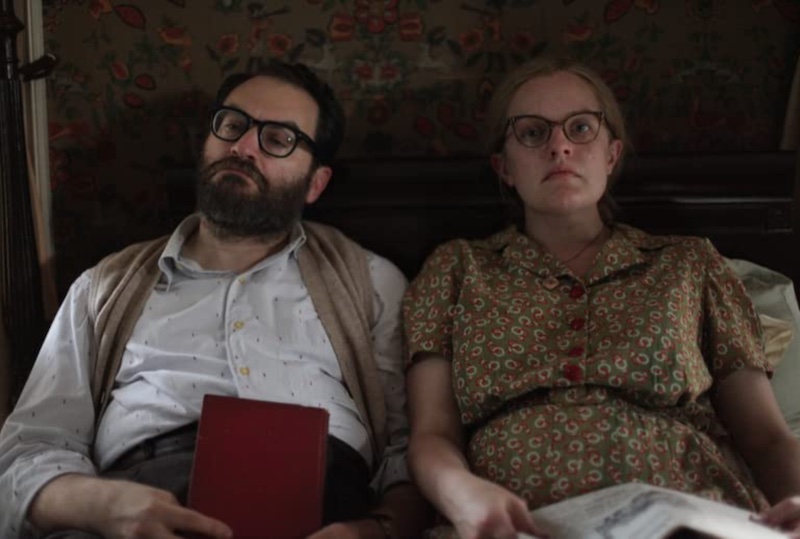 + The Nest (Sean Durkin, UK/Canada) – 107 minutes (YouTube)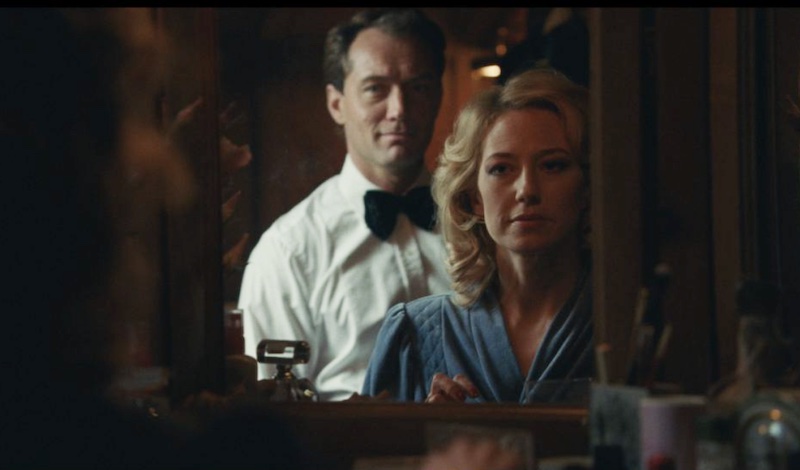 Did I mention that Elizabeth Moss is one of the greatest actors of our time?
22. La leyenda negra (The Black Legend, Patricia Vidal Delgado, USA) 84 minutes (HBO Max)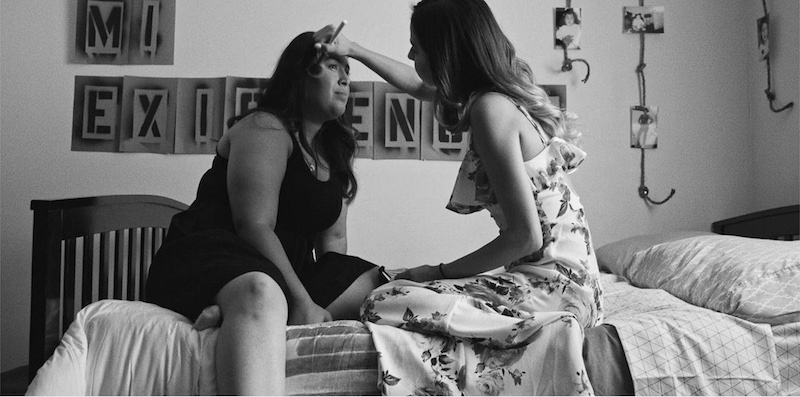 + Build the Wall (Joe Swanberg, USA) 57 minutes (Free on Vimeo)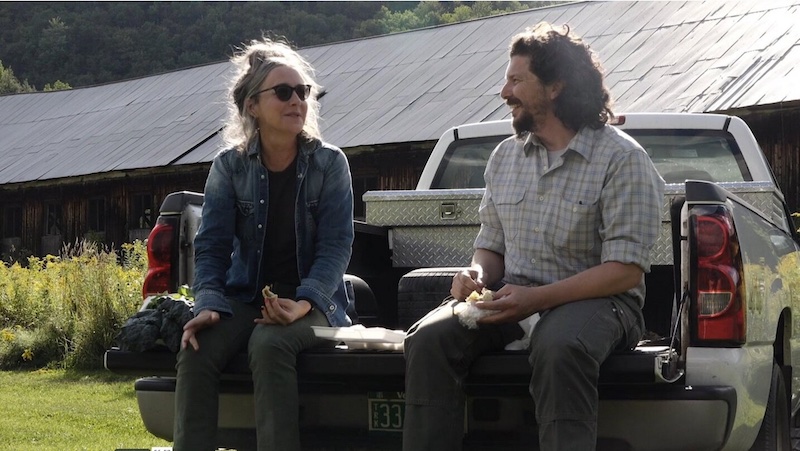 Track down these truly independent films about falling in love with someone emotionally unavailable.
23. Truffle Hunters (Michael Dweck & Gregory Kershaw, USA/Greece/Italy) 84 minutes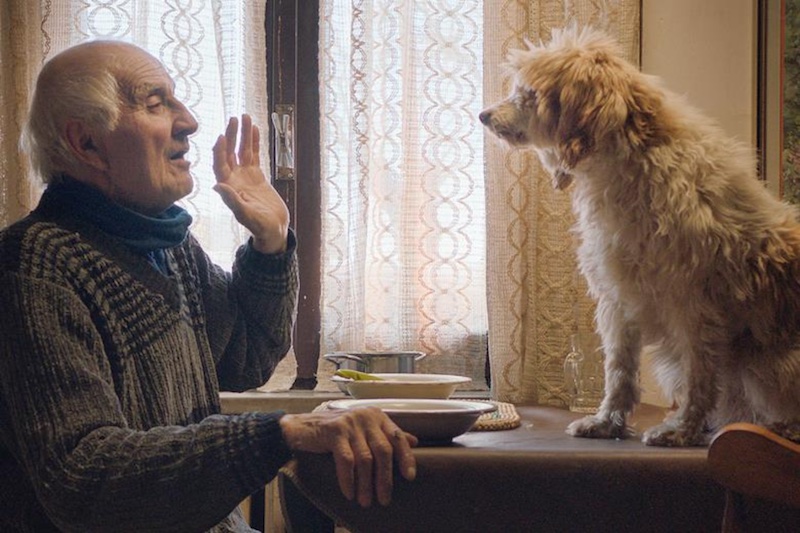 + John Was Trying to Contact Aliens (Matthew Killip, USA) 16 minutes (Netflix)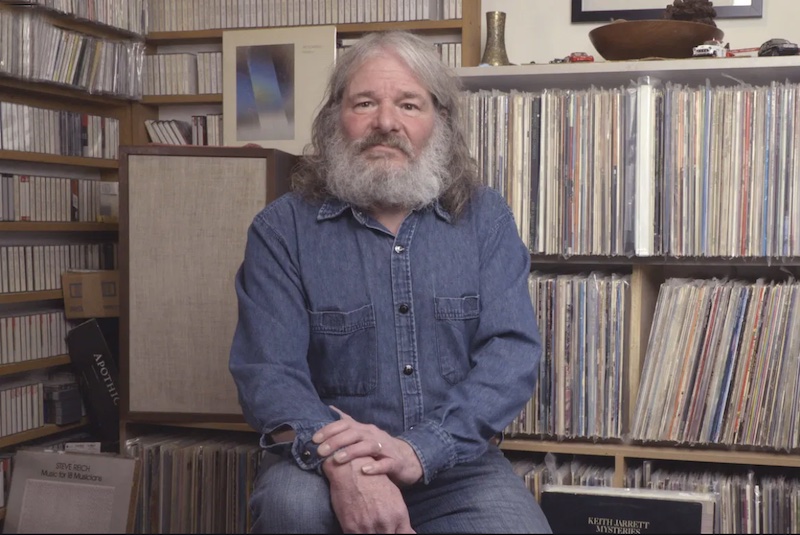 Take your time to watch these sweet stories about men who never stopped dreaming about the unknown. They might just make you cry.

Jesse Hawthorne Ficks is the Film History Coordinator at the Academy of Art University in San Francisco, teaches at Chapman University in Orange County, is part of the San Francisco Bay Area Film Critics Circle and curates/hosts "MiDNiTES FOR MANiACS," a film series celebrating underrated & overlooked cinema in a neo-sincere manner.