Last year one of the first plugs pulled by COVID on a local film festival was the one which canceled SFFILM, sadly 86'ing that event (which would have been outgoing Programming Director Rachel Rosen's last) just before it was ready to roll. The former San Francisco International Film Festival picked up some of that slack with SFFILM at Home programming later in 2020. But they've now had 12 months to work on a pandemic-era festival—hopefully their first and last—so the edition that opens this Fri/9 will be something closer to a full-scale program as of yore.
It's still a bit shorter and smaller than usual, limited to streaming content plus live events at the Fort Mason Flix drive-in. But the 2021 SFFILM, running through Sun/18, will still keep you very busy with a wide range of world cinema over ten days' course. The opening night selection at Fort Mason is a world premiere, Chase Palmer's Naked Singularity, which stars John Boyega of Star Wars and Small Axe in an adaptation of Sergio De La Pava's PEN Prize-winning cult novel about a public defender who finds himself neck-deep in corruption and calamity. Olivia Cooke, Bill Skarsgard, Ed Skrein, Linda Lavin and Tim Blake Nelson also figure in the cast.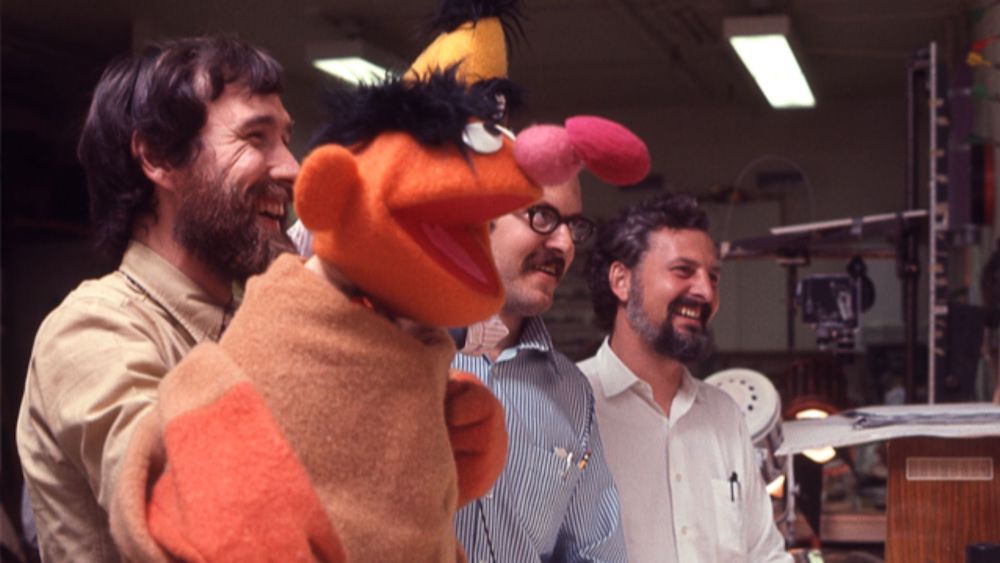 The official closer on Sat/17 is Marilyn Agrelo's documentary Street Gang: How We Got To Sesame Street, chronicling the origin story of the beloved half-century-old TV institution that pioneered diversity and inner-city-life representation in children's entertainment.
Other special one-time events at the Fort Mason drive-in (though some of these films will also be available for streaming throughout the festival) include a live drag show featuring Rock M. Sakura from RuPaul's Drag Race and Oakland's Freddie before the Sat/10 screening of Bo McGuire's Socks on Fire. This Festival Centerpiece is a playful documentary about the battle royale between a gay uncle and homophobic aunt over the Alabama estate of the director's grandmother. Sun/11 brings a "sneak peek" at Natalie Morales' directorial debut Language Lessons, in which she co-stars with her co-writer Mark Duplass as an odd couple united by online Spanish lessons, then more.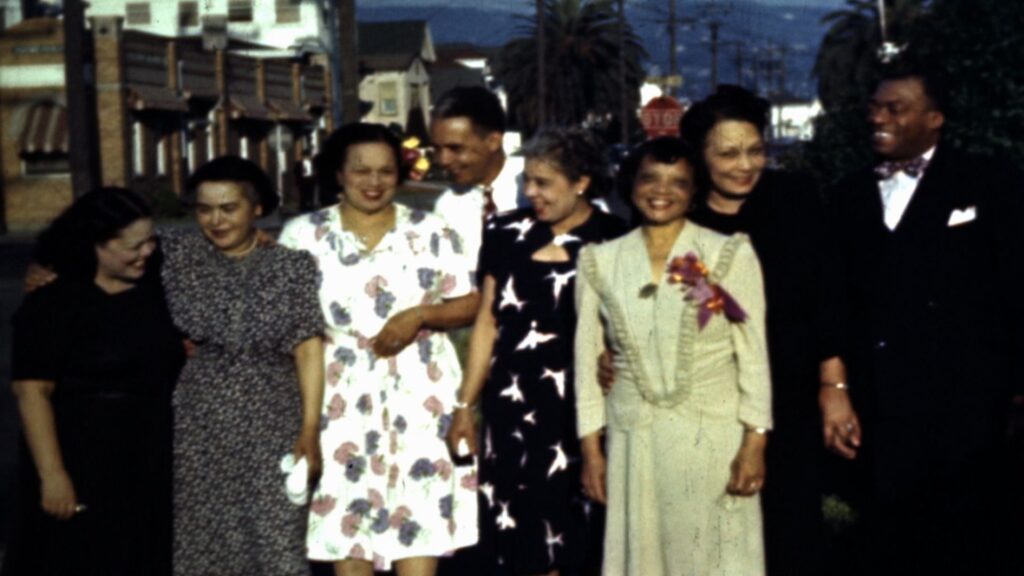 A special edition of Lost Landscapes of Oakland on Thurs/15 will have its collection of vintage East Bay home movies, promotional clips and other rare footage accompanied live by Grammy winner Fantastic Negrito. There's also Australian thriller The Dry (Sat/10), from a novel by Jane Harper; prize-winning domino documentary Lily Topples the World (Sun/11); and Oakland-set Homeroom (Fri/16), a look at recent high school activism inspired by Black Lives Matter. Its locally-based director Peter Nicks is the recipient of this year's George Gund III Craft of Cinema Award, which will be bestowed in an online ceremony/discussion Fri/9.
Other time-specific events include a number of Zoom panel discussions on topics from "Filming in Extreme Locations" to "Cine Mexicano Filmmakers on Rebellion and Innovation." There are also some sessions with individual directors, and a live Sat/17 tribute to current Best Actress Oscar nominee (for Pieces of a Woman) Vanessa Kirby.
The bulk of this year's SFFILM catalog naturally comes in streaming form, with most titles accessible to ticket-buyers from Fri/9 through the festival's end. The fifty-four such individual programs encompass seven shorts collections (including "Youth Works" and "Family Films") as well as several "Mid-Length" bills pairing works of sub-feature length. Throughout these and other categories, there's a strong emphasis this year on women directors and debut films.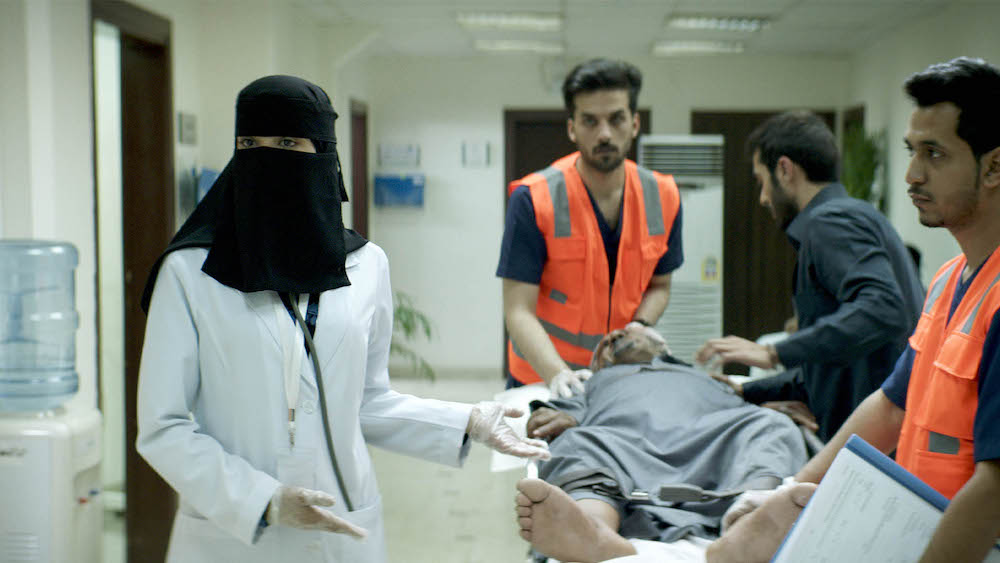 It may no longer have the world "international" in its name, but SFFILM continues to circle the globe in its programming. Narrative features on tap this time hail from Nigeria (This Is My Desire), Poland (Overclockers), Algeria (About Leila), Puerto Rico (Cloudscape), South Korea (A Leave), Romania (Poppy Field), Mexico (Nudo Mixteco), Saudi Arabia (The Perfect Candidate), Colombia (Valley of Souls), Kenya (Tales of the Accidental City) and Russia (The Whaler Boy). Crossing national lines within one movie are the likes of German actress Franka Potente's English-language directorial effort Home, with Kathy Bates, plus the French Skies of Lebanonand Mexico-Brazil period piece Dance of the 41.
Among films of particular Bay Area interest are two documentaries about local legends: Rita Moreno: Just A Girl Who Decided To Go For It, profiling the multitalent in multiple media who is still going strong on the brink of age 90; and We Are As Gods, whose likewise still-busy subject Stewart Brand has been at the forefront of innovation from the Merry Pranksters and Whole Earth Catalog to the recent "Ecomodernist Manifesto."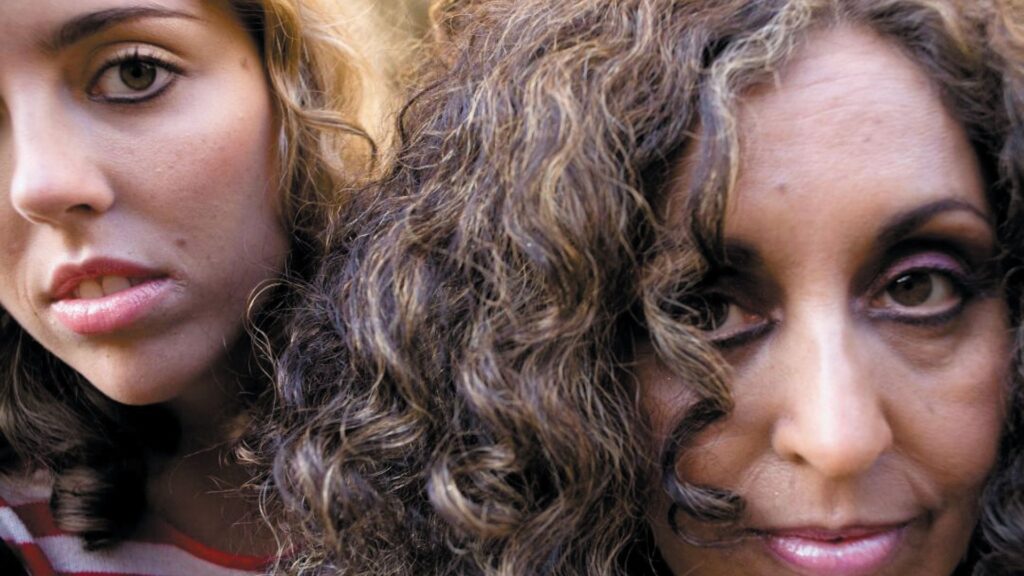 Other notable nonfiction features include new ones about COVID (In the Same Breath), Mexican drug cartel violence (Cruz), Icelandic shepherding (The Last Autumn), exploration (After Antarctica), emigration (Cuban Dancer), the refugee crisis (Captains of Zaatari), a cutting-edge visual artist (Unseen Skies, about Trevor Paglen), a punk pioneer (Poly Styrene: I Am Cliche), an unlikely marital match (Iranian Radiograph of a Family), and several profiles of activist women (Seyran Ates: Sex, Revolution and Islam, about a Turkish-German radical feminist lawyer, plus Mexican The Spokeswoman and Indian Writing With Fire).
US fiction features are all of the indie stripe, telling idiosyncratic tales like Ma Belle, My Beauty, which sees New Orleans musicians relocating to the rural South of France; Son of Monarchs, another sojourn returning a New Yorker to his native Michoacan; stressful Cali day-in-the-life seriocomedy I'm Fine (Thanks for Asking); andHoller, another portrait of all-American 21st century economic insecurity, this one set in a hard-luck southern Ohio Rust Belt burg.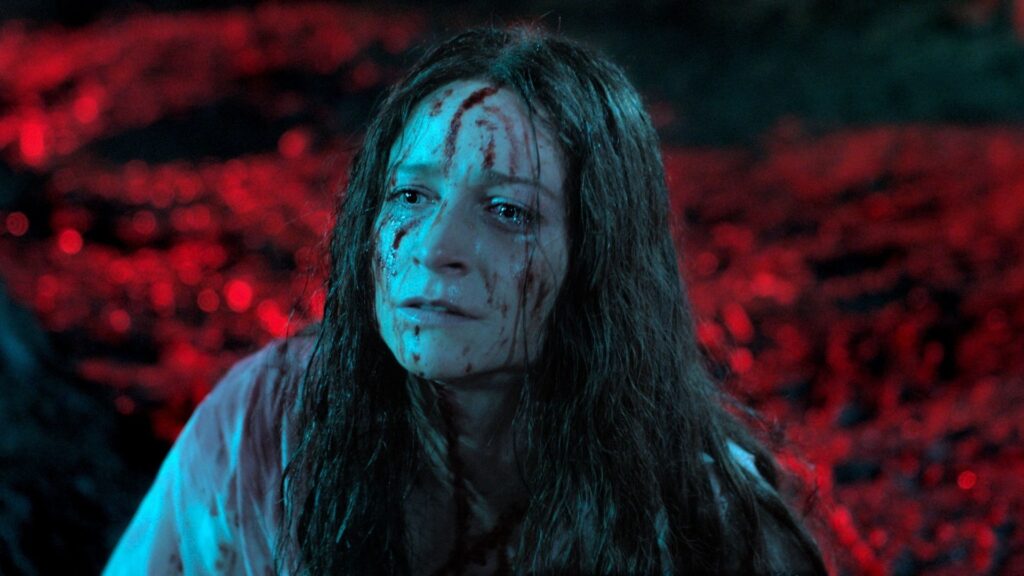 Those looking for midnight-type fare may particularly enjoy some of the al fresco projections at Fort Mason. The one closest to what you'd might actually have seen at a drive-in in days of yesteryear is Prano Bailey-Bond's Censor, with Niamh Alger as a prim if pragmatic English film censor in the early 1980s. At that time there was a huge hubbub around "video nasties," the idea being that gory horror movies might disturb children and promote real-world mayhem when no longer available just in cinemas (where the UK tended to limit access to violent content more strictly than the US), but for home VCR viewing.
That fear turned out to be more a matter of tabloid press hysteria than any proven societal harm, but did result in quite a number of exploitation films getting banned. Alger's heroine, whose sister disappeared under mysterious circumstances when she was a child, thinks she recognizes that long-lost sibling as an actress in some particularly sleazy slashers. This leads her down a rabbit hole of paranoia and eventual murder in which reality, celluloid fiction, and delusion increasingly blur. Censor plays Thurs/15 at the drive-in.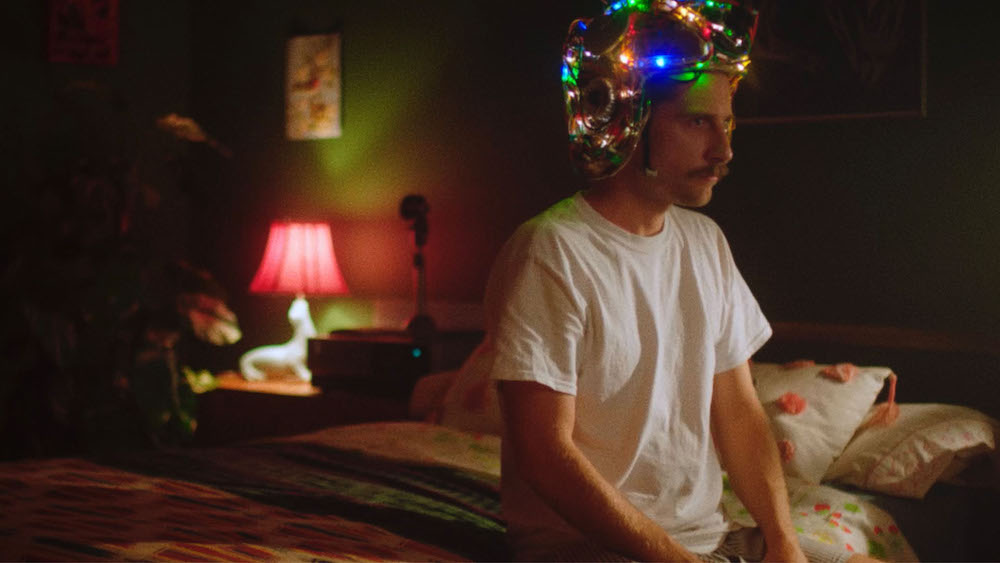 The next night brings another hallucinatory adventure in near-future whimsy Strawberry Mansion. Co-writer/directors Albert Birney and Kentucker Audley's film has the latter as a tax assessor sent to an elderly woman's (Penny Fuller) remote home to audit her backlog of taxable dreams—recorded on 2000+ VHS tapes. Wading into that pile, his sense of reality begins to come unglued as well, though to ends considerably goofier and less lethal than in Censor.
With its color palette of bright pastels, not to mention a sax-playing frog, Bigfoot like creatures whose "fur" is made of grass, mice sailors, a talking fly, and a turtle named Sugarbaby, this part-animated quirkathon definitely cuts its own path. Landing approximately between Jan Svankmajer and Michel Gondry terrain, it is a singular goof, though whether you'll find it enchanting or just cute-in-a-silly-way is a matter of personal taste.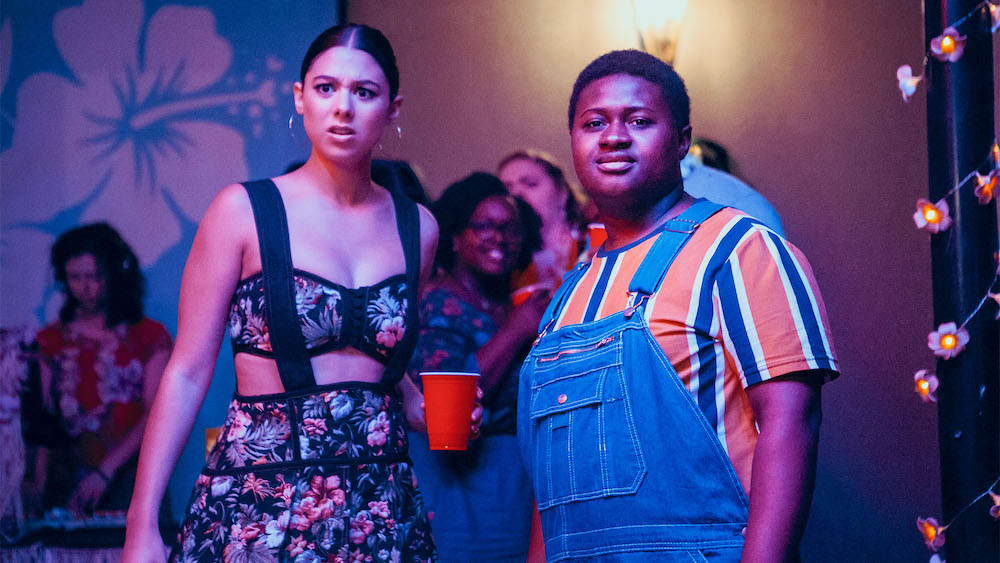 Likewise tilting towards the surreal at times is Finnish director Teppo Airaksinen's English-language debut Supercool, which closes out the Fort Mason drive-in programs on Sat/17. This raucous American teen comedy has high schooler Neil (Jake Short) embarrassing himself so profoundly in front of his lifelong crush object that he wishes he were someone else—which results in his waking up the next day as the incarnation of the model-perfect hero in the comic books he draws.
Slick and fun, if not quite as inspired or outrageous as it aims to be, the film does go out on a few limbs John Hughes wouldn't hazard. Many of those involve Damon Wayans Jr. as a handsome neighborhood Porsche dealer whose debonair surface masks a penchant for wildly misjudged, frequently illegal bright ideas.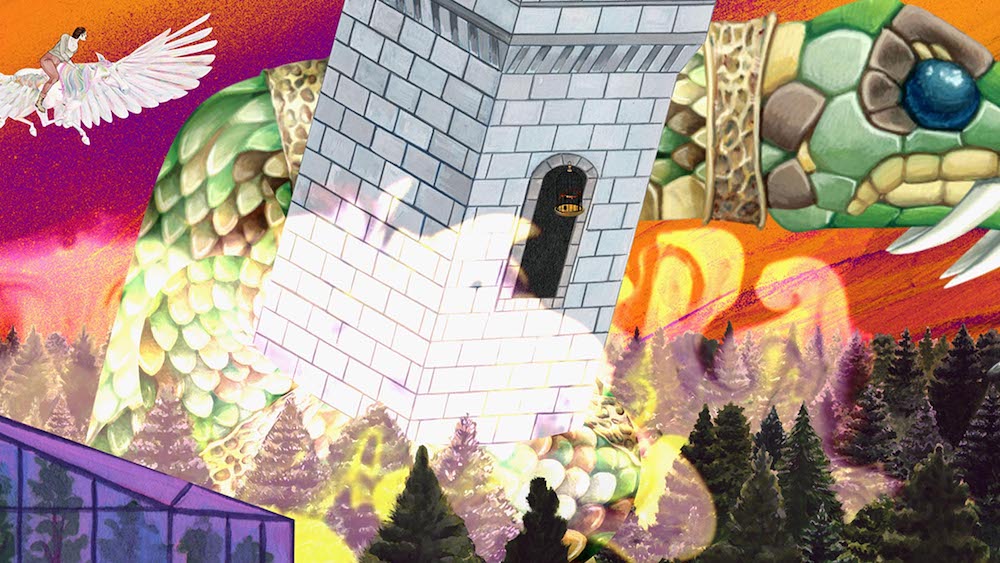 Supercool may be cartoonish, but if it's a literal cartoon you're after, there's this year's Persistence of Vision Award winner Dash Shaw's new feature Cryptozoo. His first, 2016's My Entire High School Sinking Into the Sea, was a visually impressive six-year labor of love somewhat let down by its limp script. This followup (co-credited to animation director Jane Samborski), isn't particularly well-written either. But its fantasy concept is inventive enough to sustain another spectacular display of visual techniques and styles.
"Cryptids" are a hidden strata of extraordinary beings, some familiar from traditional mythologies, that a la the X-Men are hunted for exploitation and profit by the military, black marketeers, etc. Some human do-gooders hope to open a Jurassic Park-like attraction in which Cryptids are kept, both for their own protection and to educate a fearful populace. Needless to say, however, this plan is doomed to go south. An anti-patriarchy (among other things) parable, Cryptozoo's narrative drive sometimes flags, but as a psychedelic sci-fi fantasy action blowout, it combines at least some of the charms of Yellow Submarine, Fantastic Planet and Heavy Metal into one major stoner's delight. In addition to the film's own streaming availability, the festival will host a live online "making of" discussion with Shaw on Fri/16.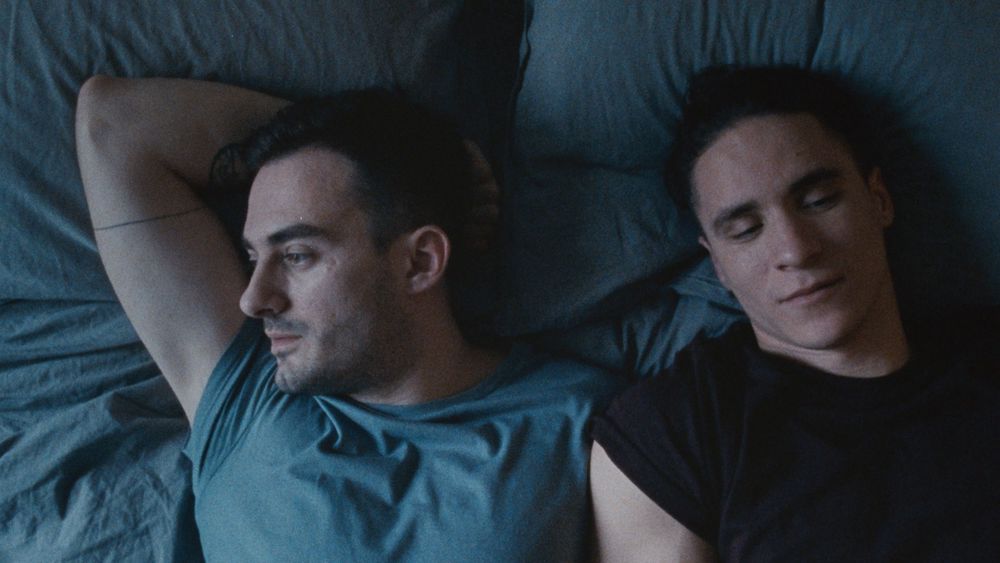 All too soberingly real-world by contrast is Eugen Jebeleanu's directorial debut feature Poppy Field, one of numerous features available for streaming through the entire festival's length. Cristi (Conrad Mericoffer) is a Romanian military policeman who's currently enjoying a visit from French amour Hadi (Raouvan Leflahi), though the latter is somewhat disappointed that Cristi lives so deep in the closet—he barely wants the two of them to be seen together, let alone for Hadi to meet his nosy sister.
But the extent of Cristi's internalized homophobia is only revealed to us when we see him on the job the next day. Then, circumstances bring him and other officers to a public screening of gay-themed movie that has been interrupted by flag-waving protestors chanting "Gays out of this country!" This situation is made even more uncomfortable when Cristi realizes a past trick of his is in the interrupted film's audience. Like much Romanian cinema, Poppy Field takes a very close look at basically a single incident, its narrow focus and minimalist feel leading to a sense of strong, even devastating character (and societal) insight.
For full program and ticket info on this year's event (April 9-18), go to www.sffilm.org