Monthlong, immersive celebration of queer expression takes on cholo culture, punk outbursts, hot comics, high-wire acts, #queerfails, hanky code twists, more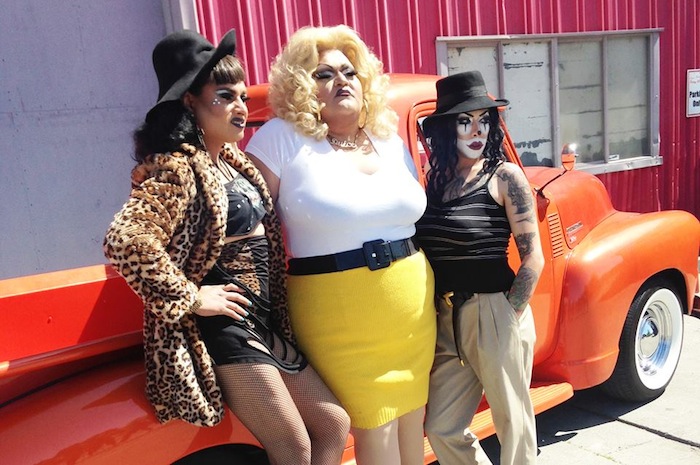 By Marke B.
ART LOOKS Welp, it's Pride Month (even President Obama and Caitlyn Jenner say so) and that means it's time to take some pride in our vibrant queer arts scene.
The monthlong 18th Annual National Queer Arts Festival, under the auspices of the Queer Cultural Center, kicked off with a bang this past weekend, featuring two fantastic regular events that I was horribly sorry to miss this time around due to travel: the artfully sex-positive This Is What I Want theatrical event and the annual music-poetical tribute to performers of color, Queer Rebels.
Bu there's plenty more on the way! I mean more. Not only does NQAF encompass that huge cinematic beast the Frameline Film Festival, the always lively Queer Women of Color Film Festival, long-running dance and movement feast Fresh Meat, the now-16-year-old Youth Speaks spoken word extravaganza Queeriosity, and of course, the Pride parade and celebration itself.
This time it's riding some hot-pink curlicues into new territory: taking on queer punk flicks and art ("No Tears for the Creatures of the Night"), retro cholo culture ("The Q-Sides"), dance accessibility (Axis Dance Company), eye-popping circus acts ("Topsy-Turvy Queer Circus: Majesty Ablaze"), filthy comedy (Marga Gomez's "Pound"), queer comics (Queer Comics Expo) embarrassing reads (#QueerFail), and even an awesome-looking genderqueer twist on the gay Hanky Code (Hanky Code: The Movie).
You'll see me feature a lot of these events here on 48 Hills throughout the month as they approach — although it's worth it now to check out the whole schedule and get your tickets in advance! Here's what's coming up in the next few days:
>>>The News:SALTA (June 2, 7pm, SOMArts Gallery): The News, presented by SOMArts Cultural Center, is a monthly performance evening featuring new queer work by Bay Area artists. This June is hosted and curated by SALTA, a collective of seven dancers known for their groundbreaking free mobile performance series in Oakland. Guest performance: Royal Skin.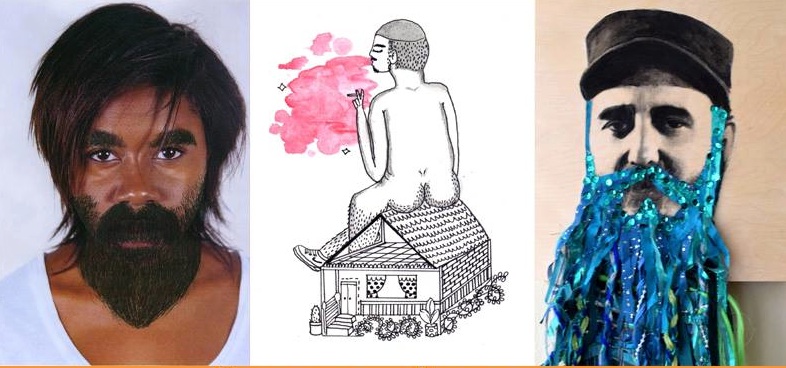 >>>Macho Menos (Opening reception June 3, 6pm, free — show runs through July 17 at LGBT Community Center): Macho Menos is a Latino queer slang play on the common Spanish phrase "mas o menos" which translates to "more or less". This slang is used by Gay Latino men to claim their Queerness but to retain their machismo. The Macho Menos exhibition dissects and expands this term in order to examine the larger, complicated connections between queerness and machismo in Latino communities. Since birth Latinos have been taught to think in binary when it comes to gender. We cannot escape the masculine and feminine because the Spanish language is gendered. The featured artists in this art exhibition work with, against, or around gendered expectations of their respective Latino cultures. Their artwork investigates their relationship with "machismo" through the mediums of photography, painting, video, sculpture, textiles, performance and multi media. Their work explores the negotiation of the artist's gender in relation to their Latino roots.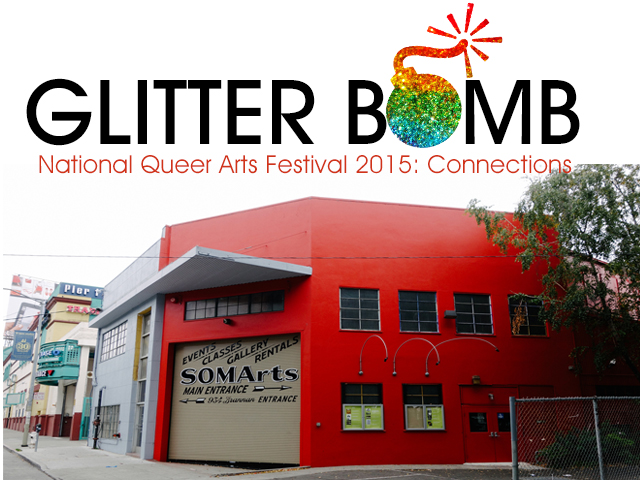 >>>Glitter Bomb (Opening reception June 4, 6:30-9pm, free. Show runs through June at SOMArts Gallery): Each year, Queer Cultural Center organizes a large-scale month-long exhibition of cutting-edge queer art at SomArts Cultural Center Gallery in San Francisco that serves as the National Queer Arts Festival's kick-off event. This annual exhibition is the largest and oldest forum for queer visual art in the U.S. For the past 17 years, the exhibition has featured 30 to 60 emerging and mid-career Queer artists' work.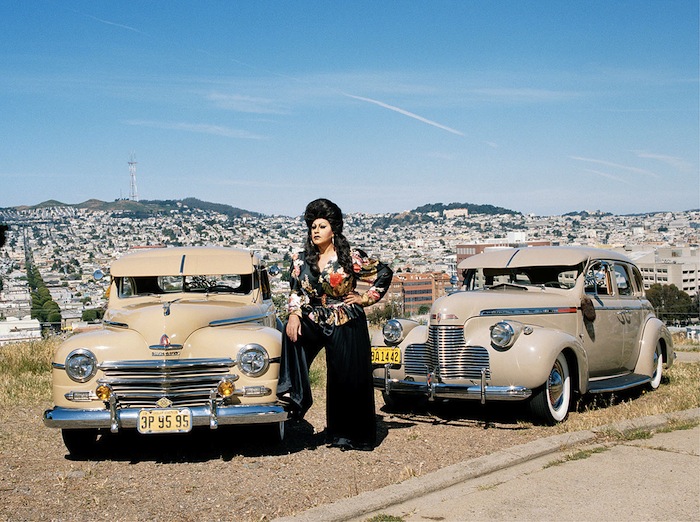 >>> "The Q-Sides" (Opening reception June 5, 6pm, free. Show runs through July 3 at Galeria de la Raza): The Q-Sides is a photography exhibition that re-imagines queerness within lowrider culture through the re-staged, re-interpreted East Side Story LP album covers, a popular vinyl collection of soul oldies that is a soundtrack to lowrider culture. The photographs on each of the original album covers show a Latino homeboy with his posing with his ride, his lady or with his homies. The Q-Sides are Vero Majano, Brown Amy and Kari Orvik. The 'B-side' of a single is a song not expected to become a hit – the 'Q-side' is the flipside of the B-side – where queer homies are proud of their rides, their ladies, and their joto/a homies. Featuring "Homeboy" by filmmaker Dino Dinco.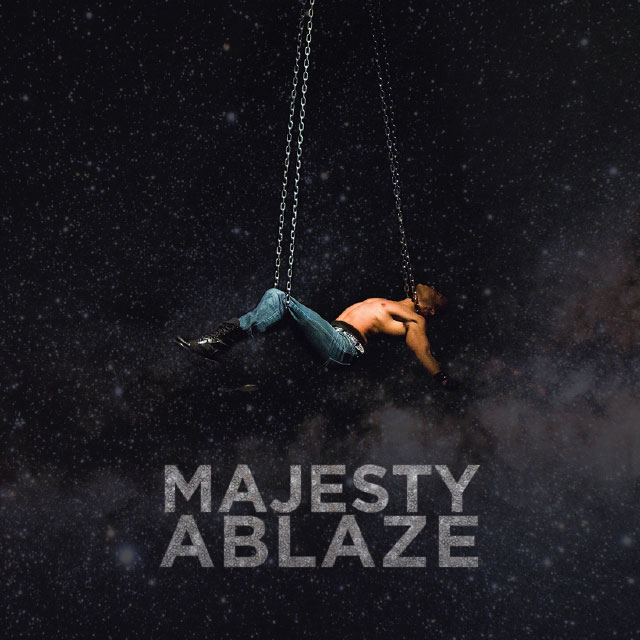 >>>Topsy-Turvy Queer Circus: Majesty Ablaze (June 5 and 6, BRAVA Theatre): Majesty Ablaze invites you into a world of gravity-defying visual splendor that melds stories of vulnerability and strength. This adrenaline-inducing experience is the third installment of provocative physical theater from Topsy-Turvy, San Francisco's first queer circus. Building upon the Bay Area's rich history of infusing circus, burlesque, drag, and performing arts with radical politics, Topsy-Turvy continues to defy performance genres and excite imaginations with its diverse cast of queer, trans*, and gender-variant performers from across the country.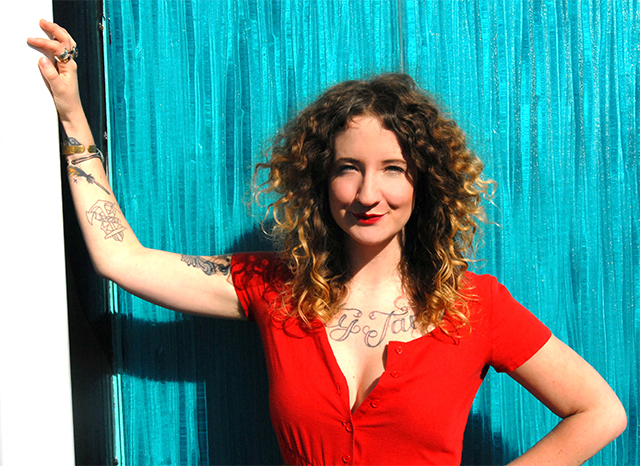 >>> "A Lesbian's Guide to Self Care!" (June 5-7, CounterPulse): "A Lesbian's Guide to Self Care!" is a comedic, feminist, crystal laden, bath house soaked, astrologically drunken hero-journey. In Kat Marie Yoas' latest one-woman show, she finds the road to wellness is under construction and bumpy at best. She is a Midwestern working class lady who believes she is clueless and seeks to find herself in the uncharted landscape of San Francisco woo. She travels from seeking psychic dating services to healing grief with a massage to a tarot wielding cabaret singer to the perils of simply being a wild woman in the world. All the while she ventures deep, using absurd humor to light the way to find a place for all of us – of connection in a world which is increasingly plugged in and disconnected.