Choice nightlife and dance floor affairs — plus a little sexy gossip — Aug. 20-23, 2015.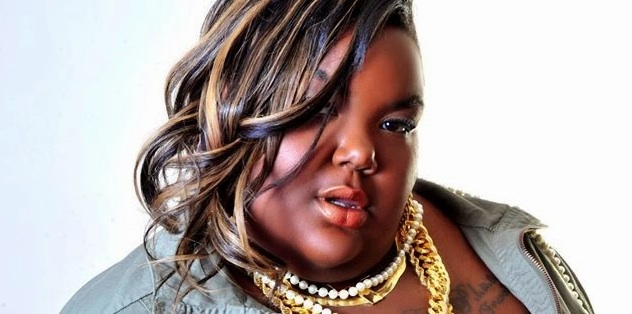 By Marke B.
Three things everyone's talking about this week in nightlife:
a) The Elbo Room has won a brief reprieve from the wrecking ball. November was set to be the beloved club's expiration date; the property's owners want to demolish the building for condos. But club manager Matt Shapiro posted on Facebook that "the venue's lease has been extended until the end of the year, with 'monthly options in 2016.'" No idea yet what this means for the several weekly parties that I'm sure are seeking a more solid future, but hey, please go and support. (Including fantastic Dub Mission's 19th anniversary, Sept. 6.)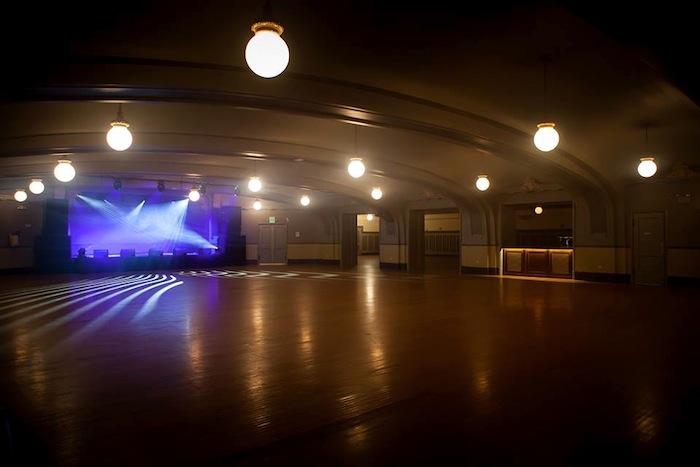 b) There's a chic new live/party venue in town called Social Hall — it looks absolutely gorgeous. Invaluable DJ Omar Perez of Popscene and Club Leisure reports: "Checked out Goldenvoice's newest venue today. The 600 capacity Social Hall SF, housed in the same building as the The Regency Ballroom: The Scottish Rites Bodies Regency Center on 1270 Sutter which was built in 1909. Upgrades include a new sound system, a concert stage, a lighting system and a redesigned entryway. The ancillary space includes a brand new 40ft wooden bar that will serve specialty cocktails.This is how you keep the history of a venue intact while catering to SF's current mixology-minded clientele without alienating musicians and destroying culture." We may even forgive them the bland name — why would you ever pass up the historical opportunity to name your new joint "Scottish Rites Bodies"?
c) And then there's that scandalously, hilariously wonderful "Fosse meets Folsom" video that's been burning up the Internet ….
FOLSOM STREET from Folsom Street Events.
My dear amigo Aron Kantor aka Dirty Glitter has been steadily revolutionizing gay party promo videos, actually daring to bring a bit of classic showbiz pizzazz and (gasp) humor into the often boringly literal proceedings. (He joins fellow maverick Leo Herrera in this endeavor, although Herrera takes a more dreamy, "archeology of queer spaces" approach.) This video — one of a handful being released as promotion for kinkfest Folsom Street Fair — is a masterpiece that features dozens of local nightlife players, hoofing some serious Chicago-meets-Busby Berkeley choreography. Brilliant.  (Can Aron tackle a full-on fetish version of The Boyfriend next? Please?)
Here are some fun parties!
>>>>> THURSDAY AUGUST 20 <<<<<
>> EVIAN CHRIST Joshua Leary, aka Evian Christ, often makes post-futurist beats for rappers, but his atmospheric grooves speak for themselves, unravelling into new, dark dimensions that don't leave the sensual pleasures of the dance floor behind. There will be a lot of people wearing black at this lights Down Low party, and they will be having fun. Thu/20, 10pm-3am, $15-$18. Monarch, SF. Tickets and more info here.
>>> 20TH ANNUAL SF DRAG KING CONTEST I've made it almost every year, the show is so good. This gender-bending, balls-out spectacular brings incredible drag king acts from all over California to compete for … well, something. Possibly beard wax? Nightlife legend Fudgie Frottage is, as always, the gracious, sometimes hilariously gruff host, along with Sister Roma of the Sisters of Perpetual Indulgence. Thu/20, 9:30pm, $20-$25. Oasis SF. Tickets and more info here. 
>> SOUNDWAVE NIGHTLIFE The great biannual Soundwave Festival is gearing up for its 2016 season, throwing intriguing one-offs and fundraising teases of what's in store. It's taking over the weekly Nightlife party at Cal Academy of Sciences, with cool interactive thingies like a pendulum-based "Harmonograph" by Colin Bowring, "Instrumental Structures" on the coral reef, a live modular synth performance with Russell Butler, and dance music from everyone's favorite be-wigged DJ, Jackie House. Thu/20, 6pm-10pm, $12. Cal Academy of Sciences. Tickets and more info here.   
>>>>> FRIDAY AUGUST 21 <<<<<
>> MZ. 007 Stand back, we mean it, she's Important! "Queen of the Lou" St. Louis rapper Mz. 007 will bring down the house at our favorite, neon-splashed queer hip-hop party Swagger Like Us. Fri/21, 10pm, $10. SF Oasis. Tickets and more info here.
>> THE GATHERING: BASICS SF's original rave crew is still kicking at the pricks — and taking it back to basics at this party (they're keeping the venue secret for the old school vibe). With DJ Tony, Aurora Halal, and a cast of bright, wild talents. Fri/21, 10pm-4am, $10-$20. Location to be announced — watch this space right here.
>> WERQUE SOME THING One of SF's best-kept secrets, DJ Rolo, finally works — and werks, and werques — the kids at weekly art-drag party frenzy Some Thing into a real lather. Expect fashions on the dance floor and real house music all night long. Plus many, many performances. Fri/21, 10pm-4am, $8. The Stud, SF. More info here.
>>>>> SATURDAY AUGUST 22 <<<<<
>> CHEZ DAMIER The detroit techno legend is behind so many classic house staples of the dance floor it's bewildering. His releases are a soundtrack to my youth. He retired from music for a wee while, so it's so good to see him back at it, tonight at the Boundaries party at Mighty. Sat/22, 10pm-late, $12-$20. Mighty, SF. Tickets and more info here. 
>> STACEY PULLEN Another Detroit heavy hitter, but more in the techno vein, Stacey's sure to keep you pumped all night with steady beats, overlaid with sensual details that melt you into the night. Sat/22, 9pm-2am, $15-$20. Harlot, SF. Tickets and more info here. 
>> PANGAEA  I peeped this Hessle Audio label honcho back in 2009, when he was sampling Gladys Knight in an effort to unite the atmospheric dub bass and techno communities. Now that that work has been pretty well accomplished (and the evidence deleted from the Internet, probably due to copyright issues), he's taken his sound in some fascinating,  harder directions, while still remaining true to his intelligent dub-techno roots. Sat/22, 10pm-late, $15-$20. 1192 Folsom, SF. Tickets and more info here.  
>> DEBASER Still the coolest (and oldest) retro-'90s party ever. Wear your Flannel No. 5. Sat/22, 9pm-2am, $5 (free with flannel before 11pm). The Knockout, SF. More info here.
>>>>> SUNDAY AUGUST 23 <<<<<
>> MIGHTY REAL POOLSIDE Mighty Real, the monthly deep house music party that draws one of the most diverse crowds in the city (OK not a huge feat these oft-beige/blonde days in SF, but still it's wonderful), takes it down to the pool at the Phoenix Hotel, with awesome DJs Carlos Mena and David Harness. Sun/23, noon-7pm. $15-$20. Phoenix Hotel, SF. Tickets and more info here. 
>> AFTERNOON DELIGHT Meanwhile over in Oakland, the new Parish patio will be heating up, also with a great and diverse crowd, as this monthly house party brings Juan Garcia and DJ Jordee into the sunlight. Sun/23, 3pm-8pm, $7. New Parish, Oakland. More info here.
***NOTE: The Ben UFO and Joy Orbison party listed earlier has been cancelled due to "visa issues."