Folsom Street Fair, Oktoberfest, Superhero Street Fair, OMF, West Wave, Vibez Fest, Blues Fest, Royal Road, Tiara Sensation Pageant, more essential events this week.
By Marke B. 
BIG WEEK I just returned from Berlin, where I finally attended Folsom Europe, the spin-off Continental version of our own Folsom Street Fair (happening this Sunday).  It ran a few blocks down the traditionally gay Schoeneberg district, brimmed with of tents you could buy actual alcohol at (hurray!), and overflowed with friendly if Germanically reserved faces.
It was also, to be honest, kind of boring. And there's a surprising reason why.
While we here in the Bay Area have eliminated almost all of our sex clubs, backrooms, and bathhouses, they still thrive in Berlin. And I mean thrive. From the world's most notorious gay sex club — Lab.Oratory, a Boschian labyrinth of writhing limbs that takes up the entire basement of an abandoned power plant, and where the bars sell personal-sized cans of Crisco — to the swankiest all-night bathhouse I'd even been to at 4am on a Tuesday, Der Boiler (not to mention the dozens of backrooms in bars all over the city, some of them available for straight couples), there was a whole lotta somethin' somethin' going on. After a while, it all felt kind of civically dutiful.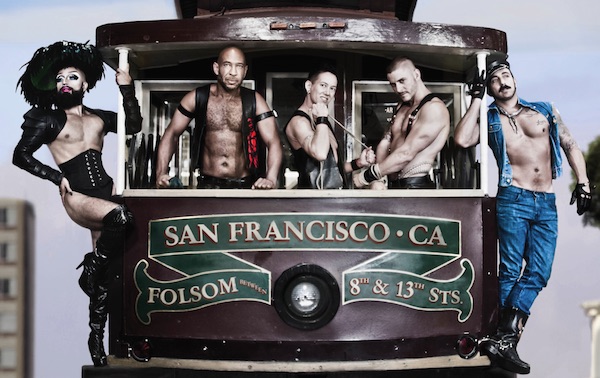 Why then bother with having sex in public — or even getting a little kinky? In fact, the city government specifically decreed that because there was so much sex allowed in bars and clubs, that there could definitely be none outdoors. That put a damper on everything: no kissing, only one whipping, hardly any women (extra boring!), even the fisting aficionado tents advertising upcoming events like Fistival 2016 and casual meetup Fist and Chips hardly had any edge when it came to presentation. Nudity was gasped at, affection deflected. Instead, Folsom Europe was like a large costume party, with manly men strutting about in their favorite outfits — Prussian generals, SWAT teams, and Motocross racers were favorite themes — often in matching packs of three or four.
Who knew all our sexual repression would make our own Folsom Street Fair such a Garden of Earthly and Sometimes Unfortunate Delights? I look forward to seeing a bunch of stuff that makes me cringe and curious simultaneously, in all combinations, genders, expressions, and senses. Viva SF's weirdly Puritanical sex scene!
>>>>> WEDNESDAY, SEPTEMBER 23 <<<<<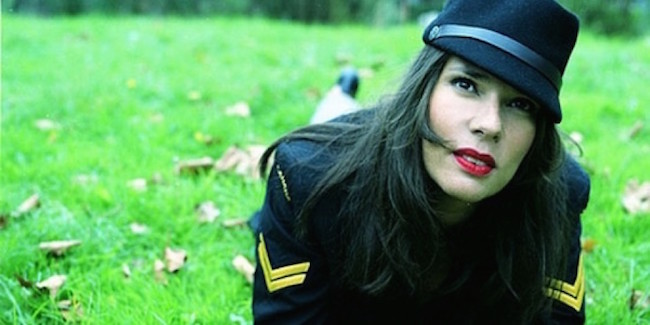 >>> LAETITIA SADIER The beloved Stereolab singer made a name for herself with intellectual lyrics rife with sly humor and charming ennui — 2012 solo album Silencio is an overlooked masterpiece — and now she's hitting Brick and Mortar with her husky, seductive, post-Marxist alto. Wed/23, 9pm, $12-$15. Brick and Mortar, SF. Tickets and more info here.  
>>> WEST WAVE DANCE FESTIVAL The 24th installment of this incredible weeklong dance fest features curated evenings by Nina Haft, Janey Madamba, Black Choreographers Festival, Sean Dorsey Dance, Soulskin Dance, and Mary Carbonara. A flurry of movement philosophies and ideas. Wed/23-Sun/27, 8pm, $20 each night. Z Space, SF. Tickets and more info here. 
>>> D. WATKINS The author of The Beast Side: Living and Dying While Black in America will be onhand to read from this nonfiction work, the first new local publishing house Hot Books. Wed/23, 7:30pm, free. Green Apple Books on the Park, SF. More info here.  
>>> GEHRY'S VERTIGO "Starchitect" Frank Gehry's masterpiece Guggenheim Bilbao museum is the subject of this eye-popping doc — part of the sprawling, monthlong Architecture and the City festival. It follows the window-cleaning crew as it climbs the building's legendary swoops and curves. Wed/23, 6pm, free. SF Public Library Main Branch. More info here.
>>>>> THURSDAY, SEPTEMBER 24 <<<<<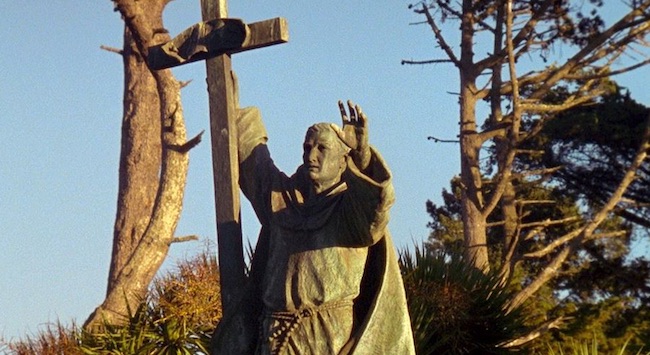 >>> THE ROYAL ROAD Local filmmaker Jenni Olson's acclaimed "cinematic essay in defense of remembering" uses Junipero Serra's Spanish colonization of California — a very hot topic right now in light of future canonization — as a launching point for more intimate explorations. This is the SF theatrical premiere of this gorgeous, truly innovative work; Olson will be there for a Q&A. Thu/24, 7pm, $10. Roxie Cinema, SF. Tickets and more info here.

>>> TODD HAYNES The subversive filmmaker works in the deceptively old school tradition of tearjerker directors like Douglas Sirk, with a hypermodern, queer cinema take. From Superstar: The Karen Carpenter Story through the upcoming, critically lauded Carol his career has been flawless. He'll be in conversation with SF Film Fest director Noah Cowan. Thu/24, 7pm, $27. Jewish Community Center, SF. Tickets and more info here.
>>> COASTAL NIGHTLIFE One of the coolest weekly parties in the city, Nightlife at the Cal Academy of Sciences, gives us this timely theme — as in, just in time for Sea Otter Awareness Week! I am aware that they are so cute! But you can also meet the Academy's ace diving team, try on some cool surf gear, check out an exhibit of Nudibranchs (cool) and groove to DJ Tom LG down in the coral reef. Thu/24, 6pm-10pm, $12. Cal Academy of Sciences, SF. Ticket and more info here.
>>>>> FRIDAY, SEPTEMBER 25 <<<<<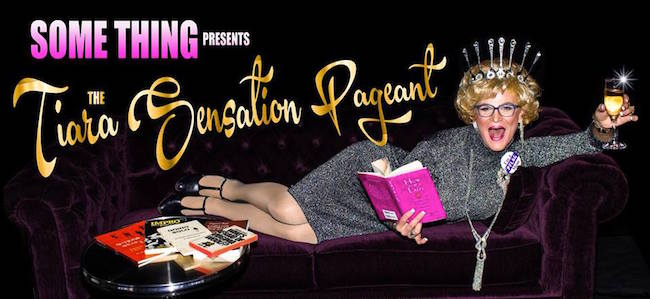 >>> TIARA SENSATION PAGEANT 2015 A crowd-pleaser for all ages and, er, tastes, this annual tradition pits the city's biggest and artiest drag queens against one another — at the de Young Museum, no less — for the biggest tiara in town. Tons of wonderful numbers and hair-raising sights. Fri/25, 6:30pm, free. de Young Museum, SF. More info here.  
>>> SEX FEST Just in time for Folsom Street Fair — this amateur erotic film film fest put on by the awesome 4U magazine, which spans San Francisco and Mexico City. Super diverse and sexy shorts, steeped in philosophic turn-ons. Fri/25, 8pm, $10. Artists' Television Access, SF. Tickets and more info here. 
>>> MAVIS STAPLES AND JOAN OSBORNE Soul and gospel icon and Rock and Roll Hall of Famer Staples teams up with young upstart Osborne (I mean, she only has seven Grammy noms) for a night of belting it out with flair. Great pairing. Fri/25, 7pm, $39.50. the Fillmore, SF. Tickets and more info here. 
>>> MITAGSTISCH A "collaborative show of six artists associated with the Kunstakademie Düsseldorf. It is also a word that brings to mind, the time of the day where one would meet to have conversations and eat a delicious lunch." Looks intriguing, delicious. Fri/25, 5pm-9pm, free. Ladybug House, SF. More info here.
>>>>> SATURDAY, SEPTEMBER 26 <<<<<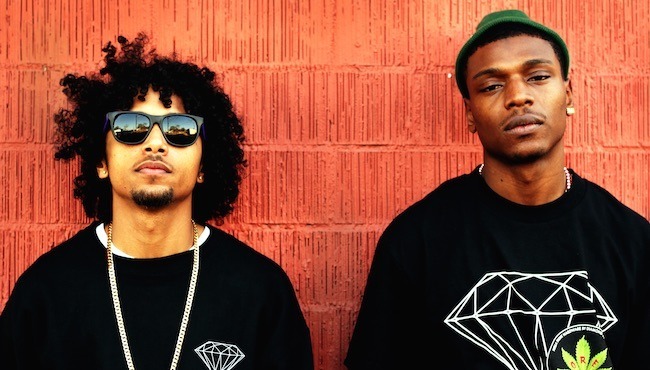 >>> OMF FESTIVAL OMF stands for Oakland Music Festival, of course — and this time its coming hard and fun with rowdy Panamanian-Oakland kids Los Rakas (pictured above) and swell boom-bap rapper GoldLink headlining. But wait, there is so very much more: DJ Sake One, Afrolicious, Bayonics, Religious Girls, Trails and Ways, Brenmar, J Boogie, Trill Team 6 …. a diverse outing of great Bay sounds. Sat/26, noon-9pm, $20-$25. Uptown District, Oakland. Tickets and more info here. 
>>> SUPERHERO STREET FEST Throw on that magic bodysuit and cape (don't forget the kicky boots and mask) and fly, Robin, fly to this sixth annual funniest. Lots of dance and entertainment stages — not to mention a few feats of strength (like raising a beer glass). Sat/26, 1pm-11pm, $15. Cesar Chavez and Indiana Streets, SF. Tickets and more info here.
>>> BAY AREA VIBEZ FEST Another huge Oaktown blowout, but this one on the reggae tip and featuring poppier names: Aloe Blacc, Nas, Damien Marley, Stephen Marley, Bassnectar, Meshell Ndegeocello, and many, many more. Sat/26 and Sun/27, 11am-10pm, $85-$160. Middle Harbor Shoreline Park, Oakland. Tickets and more info here.
>>> BAY AREA BLUES FEST The Downtown Martinez Italian Street Painting Festival and San Francisco's Polk Street Blues Festival have merged to make Martinez a hot spot for the blues all weekend. Tons of performers and art all weekend. Sat/26 and Sun/27, 10am-6pm, free. Downtown Martinez. More info here. 
>>>>> SUNDAY, SEPTEMBER 27 <<<<<
>>> FOLSOM STREET FAIR Yes, it's the world's biggest fetish fair with up to 300,000 attendees — but it's so much more: community meeting, point of civic pride, even lately a major music festival, and this year is no different. While you test out the rim chairs and St. Andrew's Crosses, delight to the sounds of world-class DJs like Harvey, Mike Servito, Vin Sol, Mozhgan, and Bill Todd and great New Wave act Missing Persons (!!). Sun/27, 11am-6pm, donation requested. Folsom between 8th and 13th Streets, SF. More info here.
>>> OKTOBERFEST BY THE BAY Oom-pah-pah, baby! Pier 48 becomes ground zero for stein-hoisters all weekend long at this bereft (also food, and dancing, and the 21-piece Chico Bavarian Band.) the good news? You can wear your lederhosen to this and Folsom Street Fair! Hops hoppin'. Sun/27 — also Fri/25 and Sat/26 — various times and prices. pier 48, SF. Tickets and more info here. 
>>> SAN FRANCISCO INTERNATIONAL TEA FESTIVAL Or, hey, how about a nice cuppa? Speakers, samples, books, and tea tea tea galore at this convocation of leaf lovers at the Ferry Building. Sun/27, 10am-5pm, $20. Ferry Building (upstairs), SF. Tickets and more info here. 
>>>>> MONDAY, SEPTEMBER 28 <<<<<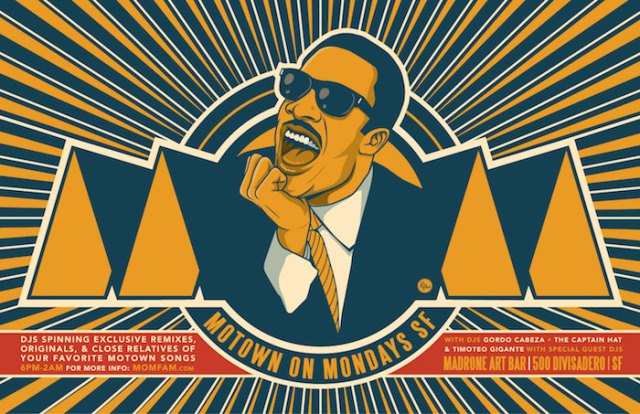 >>> MOTOWN ON MONDAYS One of the absolute best weekly parties in the city — very chill and very dance-y. (And so successful it's now spawned Motown on Mondays nights nationwide.) Get down to Motown sounds from DJs Gordo Cabeza, Timoteo Gigante, The Captain, and weekly guests. Mon/28 and every Monday, 6pm-2am, $3 after 9pm. Madrone Art Bar, SF. More info here. 
>>>>> TUESDAY, SEPTEMBER 29 <<<<<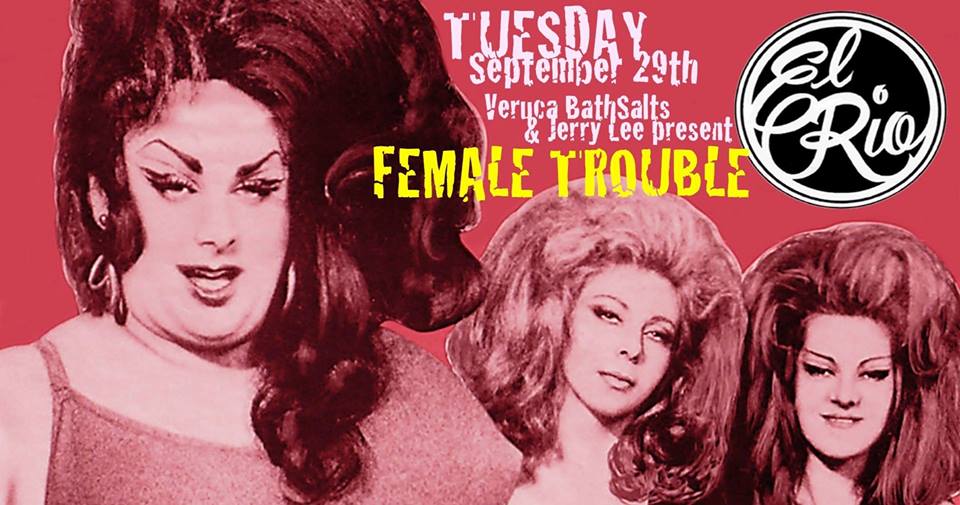 >>> FEMALE TROUBLE John Waters' cult classic followed the uproarious, outrageous adventures of Dawn Davenport, "showing her progress from loving schoolgirl to crazed mass murderer – all of which stems from her parents' refusal to buy her cha-cha heels for Christmas." Tue/29, 7pm, free. El Rio, SF. More info here.