I just got back from the East Coast, and every time I have to get on an airplane, I seem to learn something new and ugly about the US commercial aviation system. The latest: Never fly out of Philadelphia at 6pm. Particularly if you have a connecting flight somewhere else. You're probably going to miss the connection.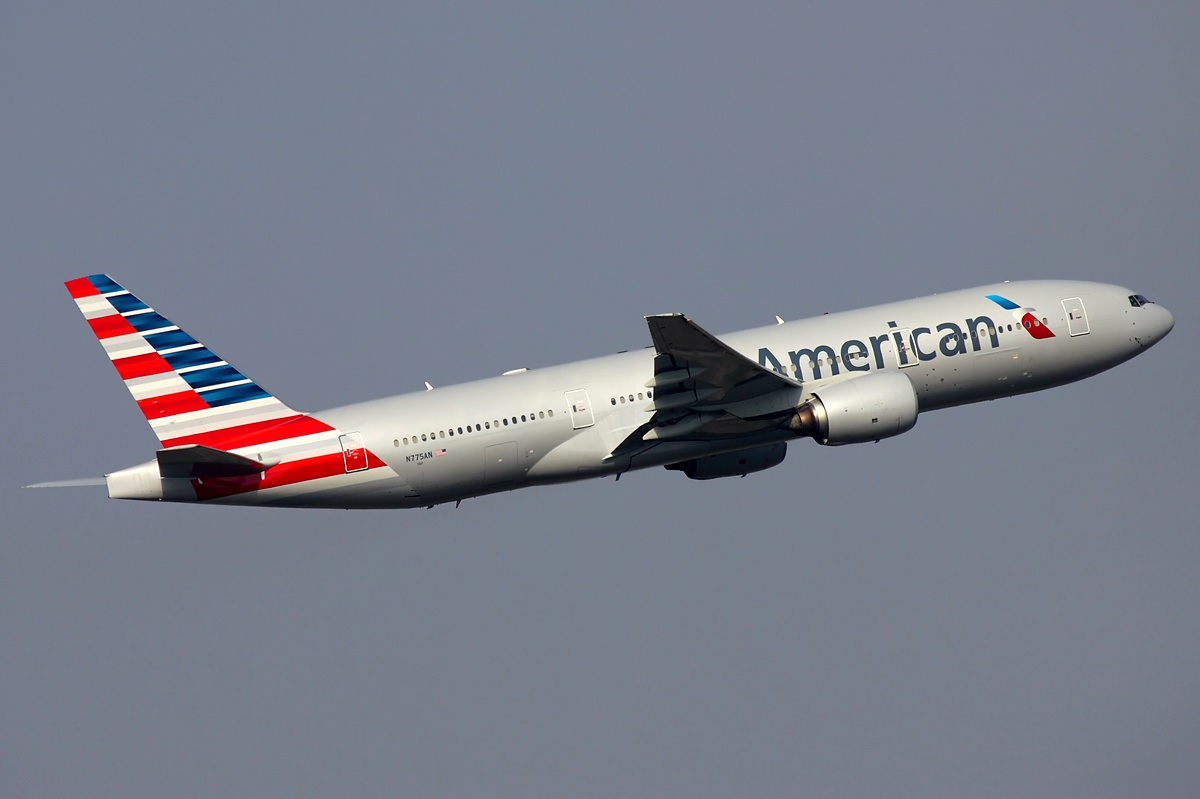 Our American Airlines jet started boarding at 5:35 for a 6pm departure, and the pilot told us at 5:50 to hurry up and get in our seats, because if we didn't leave the gate really soon, we'd be stuck in a bad traffic jam. Well, they starting the boarding too late, and we didn't leave fast enough, and we were indeed stuck – almost an hour sitting on the runway. Lots of people were fretting about making the next flight (including some with international connections).
This had nothing to do with the Delta Meltdown, or weather. It was totally predictable, everyday stuff, as the pilot explained as I got off the plane. He told me that lots of international flights are all scheduled to leave Philly at 6pm, and domestic flights get caught in the jam. Pretty much every flight that's scheduled for 6pm to 6:30pm is delayed, he said; it happens every day. If you're a pilot, you get used to it.
But the airlines don't tell their passengers anything about that; they allow you to book a flight out of Philly at 6pm with a 45-minute connection in another airport, which you probably won't make, and never give you any warning that this is standard procedure. The time spent in traffic on the runway isn't baked into the projected arrival time very well.
According to FAA data, about 15 percent of all American Airlines flights out of Philadelphia were delayed so far this summer, and only a tiny fraction of those were because of weather. The largest cause? "National Aviation System Delay," which roughly translates into: Traffic. (I pick on AA because it has a Philly hub; United, which also has a Philly hub, was even worse, with nearly 25 percent of flights delayed.)
If you want to check on how an airline or airport fares, or have fun with all this data, there's a treasure trove of it here.
Why do all the planes try to take off at the same time, no matter what that means to the customers? That's a longstanding problem. Airports ought to allocate time slots the way they do terminal spaces – only so many flights should be scheduled at any given time. But they don't, and the airlines don't coordinate to avoid traffic jams that lead to missed connections – because frankly, right now they don't care about customers.
The first week of August is always slow in San Francisco; the supes are in recess, a lot of people go out of town, and there's a bit of a lull at City Hall – but the November campaigns are in full swing, and with the July 31 financial reports, we now have a clearer sense of where some of them are going.
Endorsements are starting to come in, too – and again, they are showing how some of the local races line up.
Among the more interesting: Districts 9 and 11.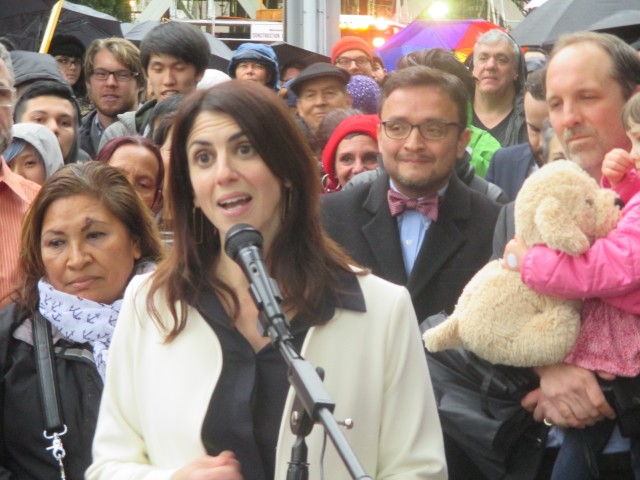 In D9, Josh Arce has raised significantly less money than Hillary Ronen; in fact, he's only picked up $13,000 in this reporting period. He has less cash in the bank. He hasn't been very visible (except for a press conference calling for a BART station at 39th and Mission, which is a fine idea but for better or for worse not in the purview of the Board of Supes. And the BART Board isn't interested.)
More than 60 percent of his recent money comes from out of town. He's only raised $4,300 in this period from people who live in San Francisco.
Ronen's report doesn't break down just the past period, but she has raised $127,000 overall, and 73 percent of it comes from San Franciscans. She's got a little lobbyist money, which may soon be illegal, but it also suggests that the lobbyists think she's going to win.
It's pretty obvious that Arce isn't going to win this on his own, with his fundraising ability and his (pretty limited) field operation. No: He's clearly expecting that he'll get his final boost from independent expenditures, particularly from a committee controlled in part by the Police Officers Association.
I can't imagine a worse message in D9 than "Arce is the candidate of the POA." But there it is. The cops and the developers and the mayor are with Arce.
Tom Ammiano and David Campos, the two most popular politicians in the district, are with Ronen.
On to D11, where you can see the difference between the two candidates with crystal clarity. Kimberly Alvarenga has demonstrated an impressive ability to raise money and is about even with Ahsha Safai – they both go into the fall with about $90,000 in the bank. But the sources of that cash are diametrically opposite: The vast majority of Safai's money comes from the real-estate industry – developers, landlords, landlord lawyers, developer lawyers, construction companies. The vast majority of Alvarenga's money comes from the San Francisco progressive community – the overwhelming majority of her supporters are San Franciscans – and she has many of the same donors as Ronen.
In fact, overall it appears that the progressive donor base has come out in numbers for the supervisorial candidates. Alvarenga has never had to raise money before (Safai ran in 2008), and her impressive showing is a sign that her campaign is on track. She's got five of the six progressives on the Board of Supes – and at some point, the last holdout, Sup. Aaron Peskin is going to have to add his name and political abilities to her effort. After all, if Sup. Jane Kim gets elected to the state Senate, the progressives need to win all six seats up this fall – including D5, where Peskin has also not yet endorsed – to guarantee a majority next year.
It's no surprise that in D5, Sup. London Breed has the most money; she's not only an incumbent, she's the board president. But Dean Preston, her progressive challenger, raised more than $60,000 in the last filing period and will have enough money to run a very competitive race.
Preston just got the endorsement of the Sierra Club, which has some in the Breed camp rather unhappy. He also has the Tenants Union. She's got the Labor Council and the more conservative unions; he has the California Nurses Association.
In District 1, Sandy Fewer has raised more money than anyone and has the most city matching funds of any candidate for supervisor. (You only get matching funds for money from local donors, and 80 percent of her donors are local.) Marjan Philhour, who is a professional fundraiser is behind, but still competitive. (Philhour, like Arce, is getting law-enforcement support – she received money from the Peace Officers Research Association of California, which opposes laws that mandate more openness and accountability for cops.)
We have heard that the strategy of the mayor's allies is to one or two districts where they think they can beat the progressives – because they only need one or two. We will see shortly where that late money goes. If I had to guess, it's D5 and D11.
Fewer, who has won citywide elected office, leads in the money, has great name recognition and broad popularity has to be the frontrunner in D1. Aaron Peskin has no opposition in D3. D7 incumbent Norman Yee has raised twice the money of less-known challenger Joel Engardio. Arce doesn't seem to be getting any traction at all in D9.
But Breed is an incumbent who is vulnerable (she represents one of the most progressive districts in the city and has been mostly part of the conservative pro-mayor bloc on the board) but is still an incumbent. Ahsha Safai did well eight years ago and while there are serious problems in his record, the developers clearly think they can boost him.
Progressives will have to be ready to respond and to make both of those races a priority if they want to control the board next year.
Interesting note: Mayor Ed Lee is clearly supporting Josh Arce, Ahsha Safai, and London Breed. Not one of them even mentions him on their list of endorsements. In D9 and D5, any candidate tightly linked to the mayor is going to be in trouble. So while the mayor's friends and their money are pouring in, those candidates are trying to act as if they aren't Lee's candidates.
While I was out of town, Tom Radulovich, the longtime BART Board member from San Francisco, decided not to run for another term this fall, leaving that seat open for the first time in 20 years. Former Sup. Bevan Dufty is going to run, as is former Planning Commissioner Lisa Feldstein. Radulovich has endorsed Feldstein, as has Tom Ammiano.
The deadline for more candidates to file is Aug. 17.