ARTS FORECAST We're heavy into high season for arts (and food, and dance, and everything else wonderful), and there's so many things I'm bursting to attend. So I'm starting this regular column of upcoming events of interest to anyone looking for aesthetic adventure. Buckle up, and don't forget Litquake is going on this week as well!  
ART "TEOTIHUACAN" FREE ADMISSION DAY The wonderfully vibrant and border-busting exhibit at the De Young — "Teotihuacan: City of Water, City of Fire" — offers artifacts, history, and gorgeous artwork from the stunning "pre-historic" Meso-American metropolis. It's organized in collaboration with one of my favorite places in the world, Mexico's Instituto Nacional de Antropología e Historia, and, on Wed/11, entrance is free. (You'll want to get there early.) Wed/11, 9:30am-5:15pm, free. De Young Museum, SF. More info here.   
AUDIOVISUAL  RECOMBINANT FESTIVAL: THE FALL OF LOVE (PARADISE TOSSED)  "Recombinant Festival: The Fall of Love (Paradise Tossed) is a five day international showcase of 360-degree spatial cinema and live audio-visual performances developed in collaboration with Recombinant Media Labs and presented at Gray Area.' A wealth of DJs, artists, technologists, filmmakers, and more come together to present some wildly cutting-edge, cool Bay Area-based stuff. Wed/11-Sun/15. $20-$120. Gray Area, SF. More info here. 
DANCE MARGARET JENKINS DANCE COMPANY The 43rd (!!) season of the esteemed local choreographer's company includes a world premiers, Skies Calling Skies Falling, and a "reimagined" version of "the intimate and evocative" Site Series (Inside Outside), with narrative by SF poet Michael Palmer. Thu/12-Sat/14, 8pm, $25-$38. More info here.   
ART 35TH ANNUAL LEAP SANDCASTLE CLASSIC AT OCEAN BEACH Sandcastles! Sandcastles! Sandcastles! The biggest sandcastle competition in Northern California. "This unique sandcastle competition, nonprofit fundraiser, and community event brings over 3,000 people to San Francisco's Ocean Beach every year to build super-sized sand sculptures with local students." And it's lovely. Sat/14, 11am-3:30pm, free. Ocean Beach at Balboa, SF. More info here.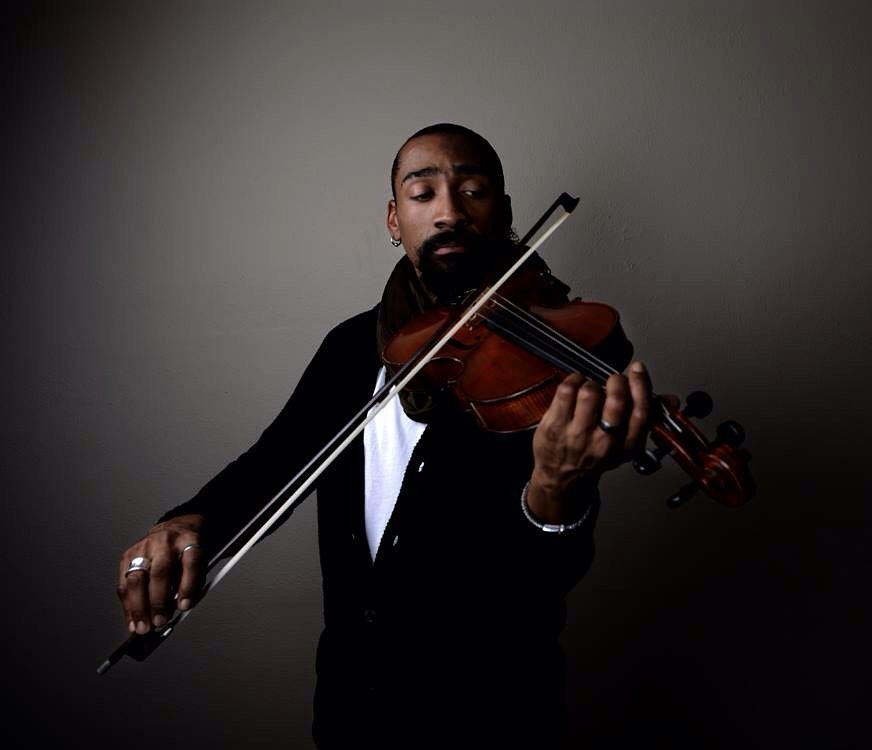 NIGHTLIFE LIVING COLORS: THE GLBT HISTORICAL SOCIETY GALA It's that time of year when everyone is throwing galas, and you know I'm hosting one of them (along with the fabulous Alex U. Inn). This benefit for the society, which vitally preserves our queer history, features entertainment from Honey Mahogany, opera singer Breanna Sinclairé, and violist Keith Lawrence. Sat/14, 6pm-9pm, $150. Green Room at the War Memorial, SF. More info here. 
STAGE THE MINEOLA TWINS Playwright Paula Vogel is a treasure, and I can; turn down a play about twins: "Myrna is the 'good' twin: straight-as-an arrow, traditional in her values. Myra is the 'evil' twin: rebellious and unabashedly promiscuous. Spanning three decades from the Eisenhower Administration through George H.W. Bush, The Mineola Twins follows the growing and eventually insurmountable chasm between these two sisters through the women's movement'" Through October 29. Cutting Ball Theatre, SF. More info here.  
FOOD STREET FOOD FESTIVAL One of the city's favorite things, now moved mostly off the actual street (sad, but it was outgrowing its Mission neighborhood location) and into and around the Potrero Power Station. There will still be dozens and dozens of delicious options, plus cultural treats galore, and it all benefits the great La Cocina incubator project. Sun/15, 11am-8pm, $5 advance/$10 gate. Potrero Power Station, SF. More info here. 
NIGHTLIFE GASLAMP FANTASY AT THE CONSERVATORY OF FLOWERS "Take flight in the reverie that is The Gaslamp Fantasy set in the Victorian splendor of the Conservatory of Flowers. This playful, immersive experience offers you a night of music and dance, performance art, libations, savory delights, and artful illumination." And it all benefits the Conservatory's blushing violets etc. Thu/19, 9:30pm-midnight, $75. Conservatory of Flowers, SF. More info here. 
MUSIC SAN FRANCISCO CONTEMPORARY MUSIC PLAYERS SEASON OPENER I'm wild for SFCMP's exploratory ears and fine playing. "SFCMP's season-opener features the West Coast premiere of a new work by Philippe Leroux, as well as a world premiere by California composer Nicole Mitchell, whose work celebrates African-American culture while reaching across genres, and Danish composer Hans Abrahamsen, whose work "Schnee" is esteemed as one of the first classics of 21st-century music." Sat/21, 7:30-9:30pm, $35. Taube Atrium Theater, Veterans Building, SF. More info here.
FOOD POKE-CON It's a "tuna-verse" of poke in a mouthwatering array of styles at this SoMa StrEat Food Park fest. "Dive into a sea of bottomless Hawaiian beers, the best Bay Area poke trucks, and iconic Hawaiian sweets – plus island beats all day!" Sat/21, 11am-5pm, $5 ($40 all-you-can-drink Hawaiian beers). SoMa StrEat Food Park, SF. More info here.