ARTS FORECAST "In San Francisco, Day of the Dead has been celebrated in the Mission district sincethe early 70's. The Marigold Project was created in 1990 for participants to buildaltars, leave offerings, heal, and celebrate the lives of our ancestors, in Garfield Park. It serves as a community graveyard for the night with expressions of art, music, live performances, and a walking procession through San Francisco's historical Mission District." That invaluable info comes from the official Day of the Dead SF website, with info about Fri/2's procession and altar display.
Adds the inimitable Johnny Funcheap: "Remember, this isn't just an excuse to get loaded and party in the streets like Halloween. This is a traditional and respectful cultural celebration and please note, it's alcohol-free." Amen. And especially in light of recent horrific events in this country (and shockingly sad desecrations of Mission community history) and the upcoming elections, I think we could use a little otherworldly wisdom of our ancestors and celebration of the good in life (and death).
PS Got kids? Or want to feel like one? One of my favorite annual Día celebrations is this delightful community concert put on by the SF Symphony, this year featuring the fiddling Villalobos Brothers. 
MORE UPCOMING EVENTS 
THU/1-SAT/3 + TUE/6 MUSIC/FILM JURASSIC PARK AT SF SYMPHONY Election jitters? Post-Halloween spooked? Nothing like a classic monster movie to take your mind off things/ride the season out. Steven Spielberg's 1993 science fiction blockbuster Jurassic Park gets the full orchestra treatment as Constantine Kitsopoulos conducts John Williams' score, and the movie plays above. 8pm, $50+. Davies Symphony Hall, SF. More info here.  
THU/1-SAT/3 FILM BERLIN AND BEYOND AUTUMN SHOWCASE "America's premiere festival of contemporary German cinema kicks off its 23rd season with new works making the fall festival circuit, including Christian Petzold's Transit, Ken Duken's thrilling Berlin Falling, and Swiss drama Goliath." Roxie and Goethe Insitut, SF. More info here. 
THU/1-SUN/4 MUSIC DIEGO EL CIGALA "With a voice the late guitar icon Paco de Lucía called "one of the most beautiful flamenco voices of our time," innovative Spanish Gypsy flamenco singer Diego El Cigala returns with an intimate voice-and-piano duet performance titled "An Evening with Cigala" focused on the many highlights from across his amazing career." 7:30pm (Sun 7pm), $35-$75. SFJAZZ. More info here. 
FRI/2 and SAT/3 PERFORMANCE INCIVILITYSF/ELECT TO DISSENT "IncivilitySF returns for a second year, with a fresh slate of some of the Bay Area's best underground performers, for a showcase of original work riffing on the timely theme of elections and electoral politics. Whether you're an impassioned advocate of the ballot box, an undecided fence-sitter, or a burn-it-all-down radical, we've got you covered, bringing comedy, drama, storytelling, satire, and an eight-foot tall politicized Golem, to the Lost Church's intimate, Mission district stage." 7:30pm, $10-$15. Lost Church, SF. More info here.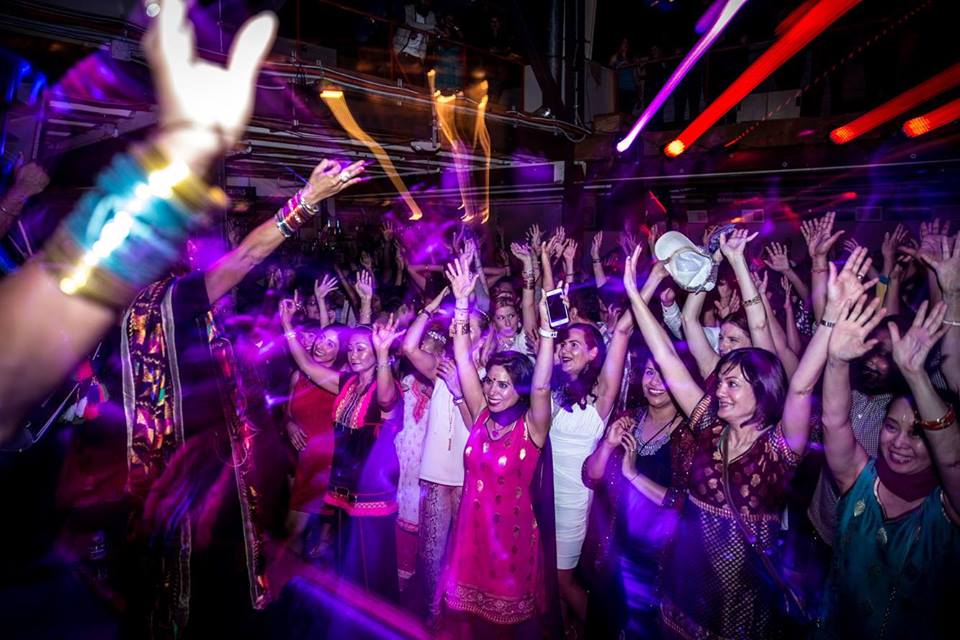 SAT/3 NIGHTLIFE/FESTIVAL NON STOP BHANGRA DIWALI CELEBRATION "Ever wanted to visit India?! Here's your chance to experience the colors, sounds, rhythms, and flavors of India right here in the Bay with Non Stop Bhangra to celebrate Diwali, the festival of lights, one of the most widely celebrated Indian holidays around the globe. Diwali is known not only for the illumination of lights, but also as a time to reflect upon and celebrate the good fortune and relationships of the passing year while spreading positive energy for the coming year. Join the NSB crew as we take you on a colorful journey featuring dance lesson, dance performances, live drummers, djs, visuals, lights, henna, snacks, sweets, beautifully dressed people and positive vibes." Oh, and amazing dance music! 9pm-2am, $15. Public Works, SF. More info here. 
SAT/3 MUSIC/NIGHTLIFE KRUDER & DORFMEISTER The soundtrackers to a generation's coming-down-after-the-rave mornings are coming back around. "One of the biggest names of electronic dance music, icons of the nineties of the last century, the godfathers of the downtempo music genre and the founders of the legendary G-STONE RECORDINGS, Kruder & Dorfmeister are stopping at The Midway SF on their 25th anniversary tour." 9pm-late, $25-$45. The Midway, SF. More info here. 
SAT/3-SUN/4 FESTIVAL SF INTERNATIONAL TEA FESTIVAL For all the tea addicts out there (I am one!), this two day celebration of the beloved leaf features some very interesting lectures ("Journey into Pu-Erh"), workshops, and of course plenty of cuppas to savor. 11am-5pm, $25/day. Ferry Building Marketplace, SF. More info here. 
SUN/4 MUSIC BLACKALICIOUS True regional hip-hop heroes Gift of Gab (phenomenal emcee) and Chief Xcel step up to bring out all the heads, and anyone into the power of lyrical genius and classic beats. (Or, for that matter Bay Area hip-hop history.) I love these guys so much. 7pm, $22-$25. the Chapel, SF. More info here. 
SUN/4 A LOT GOING ON HERE KEPLER 452b-INTERSTELLAR REBIRTH! I, for one, welcome the return of multi-sensory cosmic-spiritual day raves—especially if they feature music by local great Solar. "Kepler 452b is a Berlin based art collective who create interdisciplinary projects in major cities using space migration as a metaphor. Through fusing art, music, fashion, workshop and performance their intergalactic events create a fully interactive experience, blurring the lines between the audiences and performers, and provides a venue for envisioning possible futures full of openness, collective action, inclusion and self-expression. Join us on our journey guided by the Kepler crew for a personal and collective transformation!" 2pm-midnight, $20-$30. Great Northern, SF. More info here. 
MON/5 COMMUNITY DISCUSSION WE WILL NOT BE ERASED "The Trump administration recently unleashed what's been criticized as another attack on transgender Americans by calling for the Department of Health and Human Services to redefine sex as biological under Title IX, which prevents gender-based discrimination. In response, LGBTQ communities and allies have mobilized community actions calling out the administration for what they're calling a blatant attempt to erase trans and gender nonconforming communities. Join us for an informational discussion with community experts on strategies to address this latest attack and the impact of the upcoming November 6 election. Learn more on what this memo means, what people can do next." 6:30pm, free. Commonwealth Club, SF. More info here.