RIP PEGGY L'EGGS This is apparently drag week on 48 Hills—our fabulous interview with D'Arcy Drollinger dropped Monday and we hit up the inimitable Juanita More below. But we're also shedding a tear at the passing of one of SF's true greats, Peggy L'Eggs aka Matthew Simmons, a legend of local stage and screen, a true sweetheart and a caring presence, and a real beauty who could bring down the house with her over-the-top numbers. Here she is in the trailer for Glitter Emergency, in which she starred.
I loved when she did things like brush her teeth onstage during an epic lipsync, channeling an elegantly snaggletoothed ingenue energy that fit right in at Trannyshack's wild scene, drag supergroup Pepperspray's electric show, the Thrillpeddlers' nostalgic productions, getting intensely physical at Viva Variety performances or entertaining a Stanford stadium full of gay athletes for the International Gay & Lesbian Aquatics championships. That's range, Peggy!
This beautiful obituary tells more of her life story, and there's an online memorial gathering happening Sat/26 at 5pm.
———-
AN INVITATION FROM MS. JUANITA MORE You're always for a creative treat from Juanita More, especially when she reaches deep into her closet or handbag, so when I heard she was performing a one-night-only charitable retrospective of her three decades in drag—one filmed on a professional soundstage no less—I had to ring her up. "More! More! More!" takes place Sat/19 at 6pm. Here's some of our conversation:
48 Hills What is it like to rummage through your closet of greatest hits and revisit some past lives during this current isolation moment?
JUANITA MORE People love the idea of rummaging through my things. For me, it's like opening an old photo album you haven't seen in a very long time. There's that moment when time slows down as you flip from pape to page, traveling down memory lane. I've done some crazy things on stage over the past 30 years. And am excited to perform again–it has been a minute.
For this event, I took a look back at all of the great ladies of song that I have so much respect for when choosing which numbers I want to perform. I've always loved the classics and am a big jazz fan. Then I sat down with Mr. David and we went through the catalog (my storage unit) of over 3000 pieces of couture that he has made for me. It's hard to believe that I still have stuff in there that I've only worn once, but it's true. We are going to pull some things that compliment the songs I've chosen.
48H Can you tell me how this grand production came together? I was expecting another kitchen tour de force from you, like your splendid "How to Make Ice."
JM My friend Johnathan, the Director of Marketing and Design at Riverview Studios, approached me with an offer to utilize their space in a way to give back to some of our community's most impactful organizations. Since COVID, they have also had to evolve to bring live events to the digital world. The soundstage is fully-equipped and ready to be connected virtually. So in proper "Mickey / Judy" form, we said, "Let's put on a show."
One of the organizations we've chosen to benefit is Mama G's Thanksgiving Street Dinner. This non-profit addresses hunger by sharing food and hope by bringing resources donated by community members directly to the people who need it most. I get great joy out of making the cranberry sauce for their annual dinner!
The second beneficiary is the SF LGBT Center. I remember standing out front of the newly remodeled building at the candlelight vigil for murdered trans-Latina teenager Gwen Araujo in 2002. And I've stood in front of the building for many various reasons and events since. Over the years, I've helped to raise hundreds of thousands of dollars in support of their many important programs. And, finally, by the request of Riverside, we will also be benefiting the great work at ACLU.
Naturally, the first thing I wanted to do was bring all the girls down and put on a big gigantic show. But that just wasn't possible. So, I'm working with a small group of people to make this happen–the video duo Poco Grande Productions and one of my favorite artists Serge Gay Jr. I'm also planning to debut a new track produced and written for me called "This Shit Is Good" by Stonefruit–which will be available on Bandcamp Saturday night. Wish me luck!
You'll be able to watch live on Facebook and YouTube and join the event on Zoom (details day of at www.juanitamore.com) But will she do my absolutely favorite X-rated number??
———-
LITQUAKE ANNOUNCES LINEUP SF's huge-ass literary festival has been doing a terrific job throughout the pandemic of keeping Zoom humming with literary events and author talks. But now it's time for the actual festival—online October 8-24—and what a lineup it's just revealed: 16 days, 58 free events, 150 authors. There's big names like Tom Perrotta, Amy Tan, Cory Doctorow, Fernanda Melchor, Nicholas D. Kristof and Sheryl WuDunn, Tommy Orange, Kevin Kwan, and Joy Harjo — and then there's slightly smaller names like me, in conversation with the fabulous Caitlin Donohue about our new books! 🙂 Just saying, but check it all out.
————
CAL PERFORMANCES AT HOME is a very intriguing, just-announced series from, of course, Cal Performances, that runs Oct 1-Jan. 24. In grand Cal Perf style, it mixes music, literature, theatre, performance, and puppetry (although no wild guerrilla folk operas this time around)—including violinist Tess Larkin, author Alex Ross, Manual Cinema, Nathalie Joachim and Spektral Quartet, Manual Cinema, and an evening with Yo-Yo Ma.
————
MORE UPCOMING ARTS EVENTS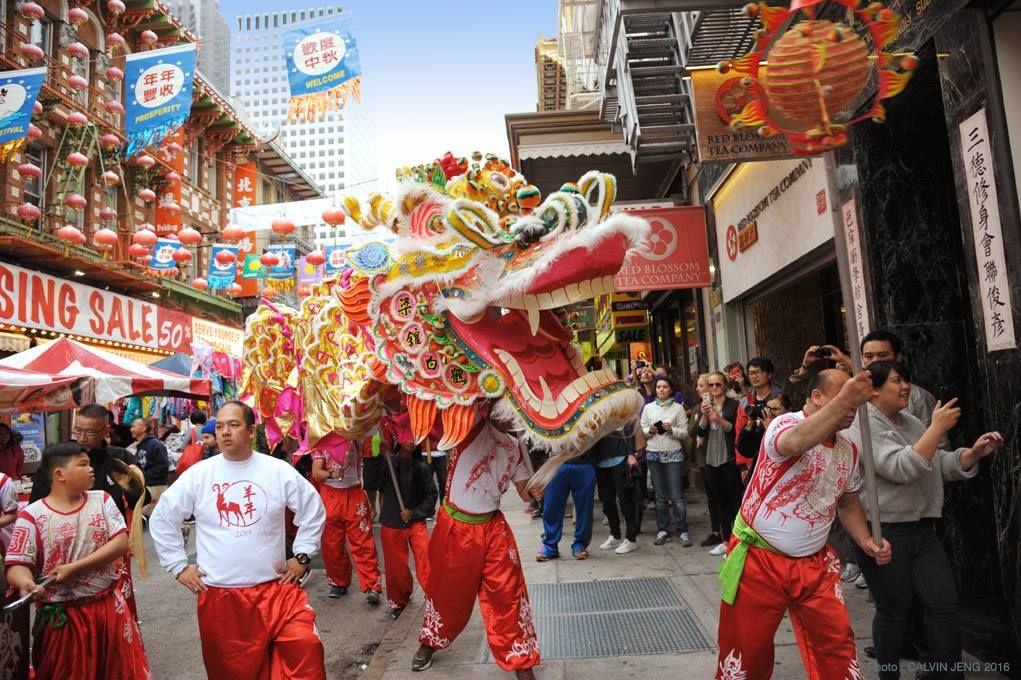 AUTUMN MOON FESTIVAL You may have to supply your own delectable moon cakes, but this lovely 1000-yearold Asian tradition continues online, welcoming fall. "A cast of talented performers including jazz pianist Jon Jang, Trace Elements, Lily Cai Dance Company, Chung Ngai Chinese Dance group, the Grant Avenue Follies and Clarion Performing Arts Center, will captivate the audience with showy dances and lively music." (A couple of blocks of Grant will be blocked off too for socially distanced strolling.) Sat/18, 7pm. More info here.
"HOMOGENOUS INFILTRATOR" The San Francisco Contemporary Music Players have launched an online series called "How Music Is Made," featuring some of the scene's sparkling personalities talking about their favorite piece of music, followed by a performance of the piece. aAvant-garde jazz pianist Myra Melford delves into one of her own works, and also appears as an improvising soloist, so you'll get all ends of the musical sausage-making. Fri/18, 7pm, more info here.
COMEDY OAKLAND You need yuks! And they've got 'em. What I love about this long-running comedy series is that it encourages the online audience to keep its cameras and audio on, so the performers can see peoples' faces and hear their laughter. This is a real way to boost the comedy connection. Fri/18 and Sat/19, more info here.
FRINGE LIVESTREAM INDIE VIDEOS The kids at Fringe, the indie dance party, have been very agile at adapting to our current situation. Join them for a night of dancing this mess around, as they curate four hours of videos and introduce their new family member, Boo the kitten! Sat/19 and every third Saturday of the month, 7pm-11pm, more info here.
"THE FORUM" Artist Jenny Odell creatively confronts the question "can time be something other than money?" in a talk and conversation broadcast from The Lab, whose Forum series attempts to stir artistic discourse in isolation. "Embedded in this question is the history of time under industrialization, changing notions of leisure, and what we might learn from other temporalities, including ecological and geological time." It's true! Sat/19, 5pm, more info here.
ROBOT EARS X DIRECT TO EARTH LIVESTREAM FUNDRAISER FOR F8 What's been going on in the local techno scene? This commingling of two beloved local DJ crews will give you the sonic update, while helping out the F8 venue. Max Gardner, Lindsey Herbert, and more bring the boom. Sat/19, 4pm-10pm, more info here.
"SAVE THE FORT MASON BOOKSTORE" POETRY READING "A group of people concerned about changes at Fort Mason Center for the Arts are planning to protest the closure of their nonprofit Readers Bookstore, which supported the San Francisco Public Library and was a presence at Fort Mason for over 30 years." A peaceful protest poetry reading by Jack Hirschman, Agneta Falk, and members of the Revolutionary Poets Brigade will take place Sun/20 at 3pm at Fort Mason Center for the Arts, Building C Ramp. More info: savethefmbookstore@gmail.com
LITERARY SPEAKEASY BENEFITTING 826 VALENCIA Who doesn't love the hydra-headed charitable literary powerhouse that is 826 Valencia? This online reading bonanza/benefit features Michael Montlack, Meryl Natchez, Apollo Papafrangou, Anand Vedawala, and Joyce Young. It's hosted by the fabulous James J. Siegel, whose forthcoming poetry book The God of San Francisco I am so stoked about! Thu/24, 7pm, more info here.