I miss the late Reese Erlich, our longtime Foreign Correspondent, so much, for so many reasons. I can only imagine the brilliant analysis he would have brought to the current situation in Afghanistan.
Without his wisdom, I turn to some other experts I know, starting with Stephen Zunes, politics professor at the University of San Francisco and expert on the Middle East.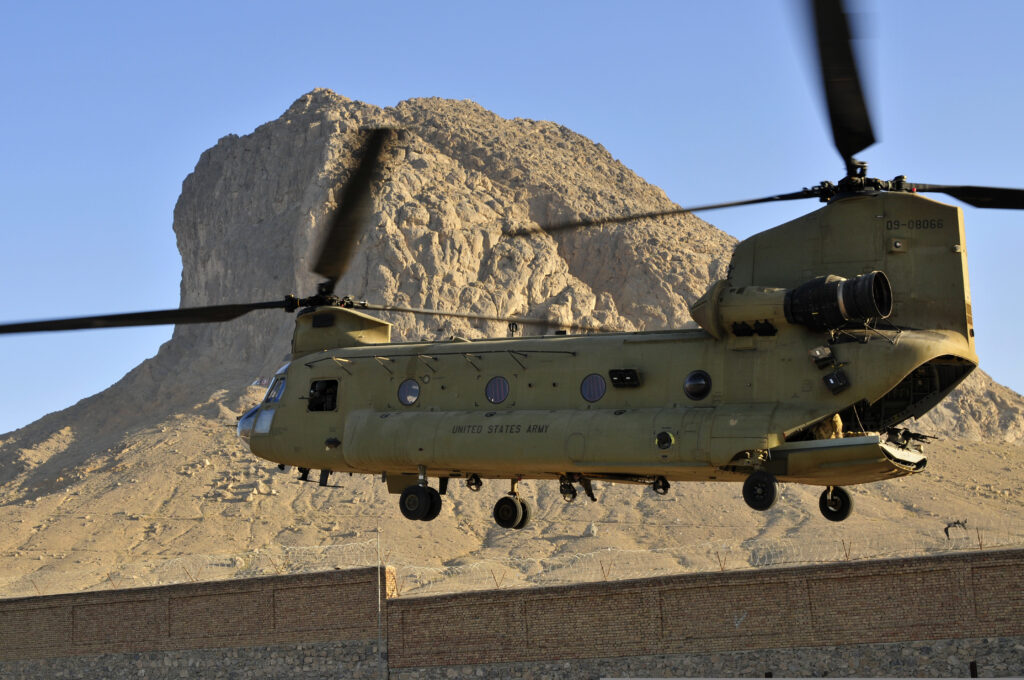 He reminds us that two decades ago, he wrote that the US was blundering into a huge mistake in Afghanistan:
Twenty years. Massive amounts of US taxpayer dollars. Tens of thousands of lives lost. And now the Taliban are back in control.
From Michael Moore on Facebook:
We spent over $2 trillion.
We sacrificed over 2,300 American lives to invade a country where Bin Laden was never, nowhere, to be found. Bush said he had no interest in capturing him. Obama's team found him in a house just down the road from Pakistan's "West Point". Who woulda guessed!

WE are the invaders. The Taliban are not invaders — they're Afghans — it's their country! They're religious nuts. We know what that looks like — we have our own!

What a tragic mess. Defund the Pentagon and the military-industrial complex, defund the NSA, defund Homeland Security. They sent our young troops to their deaths. Shame! 15 of the 19 hijackers on 9/11 were from Saudi Arabia! Not Afghanistan, not Iraq, not Iran. How come Bandar Bush didn't attack the Saudis? Oh. Right. Fill 'er up!

Once again, we have been defeated by an army with no bomber planes, no destroyers, no missiles, no helicopters, no napalm — just a bunch of guys in pickup trucks. We haven't won an actual war in the defense of this country since WWII.
Moore doesn't mention that the war cost at least 71,000 civilian lives.
Here is Zunes on KTVU explaining what went wrong and what we can expect from here:
How did all of this happen? Zunes posted that this is the best article he's seen on the history of the mess that three US presidents oversaw before Joe Biden finally said enough was enough.
The future of Afghanistan, at least in the short term, is going to be awful. It didn't have to be this way. But the US decided that the way to solve problems was with bombs and guns. Look where it got us.
Two truly notable San Franciscans died recently: James Hormel and Alvin Duskin.
Hormel was a long time LGBTQ activist and donor; he inherited a fortune as the grandson of the founder of Hormel Foods, moved from Austin, Minnesota, where the company was based, to San Francisco (after a stint in Chicago), and put his resources to work for his community.
He was the nation's first openly gay ambassador, to Luxembourg—despite a bizarre homophobic effort by Senate and House Republicans to say that the US shouldn't allow a gay person to represent the nation in … Luxembourg? Which has very clear laws against LGBT discrimination and welcomed him?
During the political shitstorm, several senators noted that Hormel had been friendly to the Sisters of Perpetual Indulgence—supposedly an insult to the Catholic Church. "He stood up for the sisters," former Assemblymember Tom Ammiano told me. "For that he became a saint."
In the end, Clinton did a recess appointment and Hormel served admirably.
Hormel was a political moderate—but as Cleve Jones told me, "he was kind and gracious. We didn't see eye to eye on a whole lot of issues but he one of the most giving people I have ever known."
Former state Sen. Mark Leno told me: "He was a gentleman to the core, with a concern for everyone, always."
Hormel helped kickstart the fundraising for the new Main Library with a $500,000 donation to what would become the Hormel Center, the first municipal reading room on LGBTQ issues. "He didn't want his name on it," Leno told me (which made him very different from, say, Mark Zuckerberg.)
In the 1980s, when Leno was getting his sign-printing business underway, Hormel and his friend Jerry Berg, a prominent local lawyer, got in touch with him. "They touched me on my shoulder and said, 'you could do more. You need to get involved in the community.'
"They got me involved in politics," Leno said. "He was a mentor who lead by example."
Gabriel Haaland, a longtime queer and transgender activist, also grew up in Austin, Minnesota. He posted:
He was the first gay man I ever knew. (I'm from Austin, Minnesota too.) He was my hero. He came back to his hometown Austin in the 70s with his lover and got a tour of the Hormel plant. The whole town went nuts and I was thrilled. When I met him later, he was such a nice guy. Just totally decent, you know? Good-hearted.
Halaand told me: "He used his privilege and money to do good in the world.
Duskin was a man of many careers, but he was probably best known as a dressmaker in the late 1960s, who created a print dress with peace signs on it that became a huge hit and made him his first fortune.
He used some of that money to fund the first movement against what the Bay Guardian would call "the Manhattanization of San Francisco."
As big buildings started appearing on the waterfront, he bought full-page ads in the daily newspapers calling the highrises "a skyline of tombstones."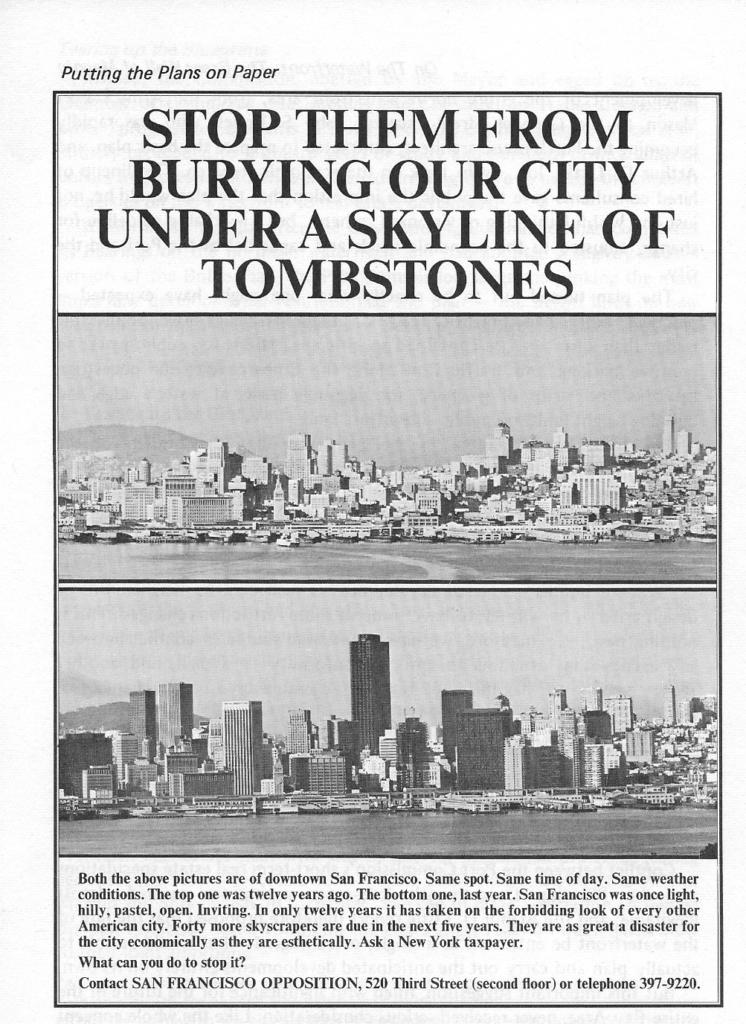 But Duskin's issue was more than aesthetic. In the introduction to the Bay Guardian's 1971 book, "The Ultimate Highrise," he explained that corporate control of the city's future was cemented after World War II.
During the war, he said, the military-industrial complex took control of city planning in the Bay Area. "If you are going to win a war, you need order, control, centralization," he said. "If you are going to beat the Axis powers, you don't bother to hold a public hearing to decide whether or not you are going to build a road.
"And of course they made it work, just like the generals at the Pentagon made it work, and we can be very happy they did. But the problem is that like the generals, our business leaders didn't want to stop."
So the Bay Area Council and the Chamber of Commerce came up with a plan for post-War San Francisco that involved massive downtown development of highrise office space and massive suburban development of Alameda, Contra Costa, and San Mateo counties. The workers would live in the suburbs, and a new transit system (BART) would whisk them downtown to work for finance, insurance, real-estate and trade companies.
The idea: San Francisco would become the West Coast Manhattan, taking advantage of opportunities in the Pacific Rim. Everyone who owned land and could develop land in this 47.5-square-mile area would get rich.
But as Duskin said, nobody asked the people who live here—this was all done in secret. If you are not thinking about winning a war, he said, "you might not want to forge ahead because you might not want to give up whatever it takes to win the race to grow faster than anyone else is growing. Because you can't win without losing something."
The resulting campaign to establish a six-story height limit citywide failed—but the community organizing to take back control of San Francisco from the big corporations made great strides. It took until 1986 to pass a comprehensive ballot measure to limit office growth in the city. But Duskin helped lead the way.
He died July 24 at 90 in Tomales. There's a long, detailed obit here.