Choice nightlife dance floor affairs (and opinions!), Fri/12 and Sat/13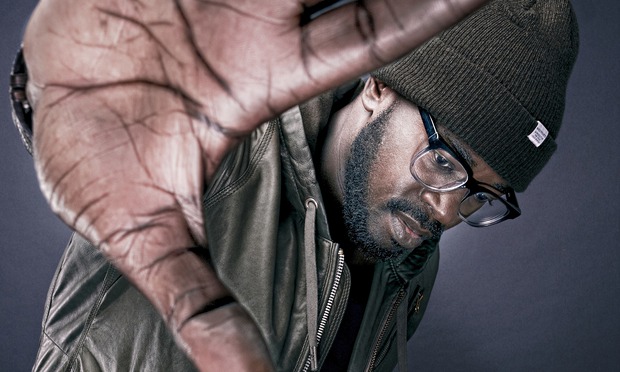 By Marke B. 
PARTY RADAR Is electronic dance music still really gay, or is it now just a big business whose success partly relies on hiding its gay roots? This week saw a major international dust-up about homophobia in the techno community, the first of its kind: One that revealed some of the unaddressed ideological fissures that have cracked open, now that electronic dance music has been enshrined as a global commercial concern. It wasn't pretty, but in the end it could be beautiful. And it made me question how far away from contemporary dance music's origins we may have drifted.
Popular Lithuanian producer Ten Walls — whose easily digestible, often pleasant music is not quite experimental or unique enough to be called "underground," yet doesn't exactly pander to the pop-EDM demographic for easy popularity, either — posted a disjointed homophobic rant on his Facebook page, which, among other things, called homosexuals "a different breed" that was once "fixed" and drew surreal comparison to pedophiliac priests. (The words "browny" and "baby shoes" were involved.)
He later replaced the post with a robotic-sounding apology, but it was too late. An English-language gay news outlet had picked it up and it became an international uproar. Festivals, agents, and promoters dropped Ten Walls like a shit-filled Hot Pocket, effectively eviscerating his upcoming global tour. (Our own lovely Lights Down Low crew say he will be replaced at their July 31 party with "a bottle of Rush and a copy of Ramrod Magazine.") A huge mass of other DJs and producers posted their condemnation. Ten Walls issued an apology statement (again, too late and anodyne) and said he was taking a break, canceling all further gigs that hadn't been cancelled for him. Even the Lithuanian president addressed the situation.
For a techno producer and DJ to spout such homophobic horsepucky was a severe shock. How could Ten Walls not know what a betrayal this was to his own audience? Maybe the  multinational business of techno, of which Ten Walls, with global tours and underground hits, is emblematic, has so divorced itself from its queer roots that this kind of mindset can slip in unnoticed and still take our money. Techno originally encoded disco's promise of omnisexual dance floor utopia with a spiritual intent that bordered on science fiction and was often considered a kind of antidote to commercialism. Has it fallen prey so completely to the insidious creep of capitalism's blanding hand across the turntables, dumbing down and straightening out the coded messages of electronic dance music's originators in a frenzied attempt to expand profit margins?
Or is this Ten Walls dude just an idiot?
Probably both. A tremendous corporate expansion of the type that techno and other marketable recent cultural phenomena are undergoing right now can often white-out the roots of its overhyped product in order to remain commercially flexible. It must mean all things to all people. It can only be controversial in that it gains enough "correct" media attention to keep selling.
And now, several generations into an electronic dance music movement characterized by increasingly accessible means of production, greater territorial reach (yes, Virginia, there is a major techno scene in Vilnius), and instant distribution via social media and download portals — not to mention immediate access to musicians, who must build durable yet of-the-moment brands — why should we expect a young Lithuanian DJ to not only tolerate but respect and uphold the fact that his entire career is built on the work of queers of color in underground, often illegal US clubs? That was soooo 30 years ago.
Well, for one, Ten Walls has travelled internationally for years, so he's not exactly a techno bumpkin. He's also played at gay-friendly venues, and hopefully spent a ton of time researching the music, which can't help but have given him some clues about how his homophobic comments would fly. Ten Walls should have known better. But why didn't he? Maybe he didn't think there would be much backlash, given the depressingly "macho" way some mainstream EDM DJs act.
Maybe Ten Walls himself was under pressure to spout homophobia from some of his fans and peers — many of whom ill-advisedly leapt to his defense in comment sections, claiming that "he was only expressing his opinion as gays are free to express theirs" (um, being gay is not an "opinion"); that, like Communism, the internationalist homosexual agenda was stifling all dissent and Ten Walls was heroically standing up for freedom of speech (yawn); or that the scene was being "intolerant" by not accepting his intolerance (more about that later).
And then there was the astonishing, overwhelming speed at which the current cultural gatekeepers of electronic dance music decried, derided, and just plain decimated Ten Walls after his outburst became public. I mean, it shouldn't have been astonishing really, but somehow it was. Maybe it's because the techno scene has never really had this discussion, but it was incredibly heartening to see so many quarters spring up to attack homophobia and remind everyone of this music's roots — and a major part of its audience. Like queer history itself, there aren't exactly school textbooks on this stuff, and it's up to all of us to constantly educate and pass down the secret knowledge.
(In fact, some comments I saw almost protested too much. Like when you meet your sister's new former-quarterback boyfriend and he really, really, really wants you to know how cool he is with you being gay. Like when someone throws a handful of glitter in your face and yells, "Hurray, you're gay!" Like basically all of P-FLAG shows up at your house to talk about how hard AIDS was and everyone makes a crying circle and then you bake rainbow cupcakes. OK, thanks, we get it, LOL.)
I'm hoping this proves a chance for our tolerant circle, after the deserved outrage and the perhaps over-the-top shaming, to give Ten Walls an opening for forgiveness. No one can sell us that, yet! His comments were monstrous and his betrayal utter. But who knows how many former homophobes we've shared the floor with, who've changed their minds after a flood of smiles and an extended moment of techno chills and ecstasy (not to mention a glimpse of our fantastic outfits). If we're going to believe in the personal transformational power of this music, then we have to act on it. And that means dancing with the enemy within us, until he twirls around into the light.
Anyways, here's some fun parties!
>>>>>>>>>>FRIDAY<<<<<<<<<<
>>NO TEARS FOR THE CREATURES OF THE NIGHT Monumental young Toronto artist and club promoter Will Munro passed away in 2010, but his influence as someone who knit together various underground scenes keeps growing. This night of queer punk film and art, part of the National Queer Arts Festival, plays many of his short films, along with others', and features a slideshow of the underground queer punk scene from our own Martin Sorrondeguy of seminal band Limp Wrist and Don Pyle. Fri/12, 7:30p,m $8-$10 (NOTAFLOF). Center for Sex and Culture, SF. More info here. 
>>BLACK COFFEE There is no better DJ on the global house scene right now than South African DJ Black Coffee, who not only brings us news from dance floors half a world away, but applies a mind-blowing technique, subtly twisting dynamics to draw you ever into his unique sound. Obviously, I love him — go see him and dance your ass off. Fri/12, 9pm-3:30am, $15. Public Works, SF. Tickets and more info here.
>>HUBBA HUBBA REVUE'S BURLESQUE NATION Titillating, exhilarating burlesque perfomance from around the world will tease you to attention, when our very own perennial Best of the Bay-winning burlesque troupe Hubba Hubba hosts this sexy-xtravaganza. Fri/12, 9:30pm-1am, $15. DNA Lounge, SF. Tickets and more info here.  
>>ANTACID Ah, the face-melting joys of handmade, artisanal techno. Duo Mark Pauley and Kyle Griffin will summon multiple Midi chords and other analogue-y things to bring you a walloping set of acid-drenched, live WTF at the very cool Pulse Generator monthly. With Patrick Gil and DJ Clairity. Fri/12, 10pm, $5. UndergroundSF. More info here.    
>>DRAGULA It is a vampire-themed drag ball. Fri/12, 10pm, SF Oasis. Tickets and more info here.
>>TIGHTER, BRIGHTER, PROUDER Oh you know it's Burning Man camp fundraiser time! (But when isn't it, really?). The quasi-queer Mystopia Camp invites all comers in crazy costumes — or very little costume — to hear one of my favorite deep house DJs of all time, Marques Wyatt, plus a roster of many, many others. "Tight clothes, bright smiles, and things you will probably not be proud of the next morning" is the goal. Fri/12, 10pm-late, $20. Mighty, SF. Tickets and more info here. 
>>>>>>>>>>SATURDAY<<<<<<<<<
>>MIZIK SE LANMOU with RARA TOU LIMEN Some of the best, most colorful deep house in the Bay is happening at the Skin parties, with DJs Cecil, Diaztek, Emancipacion, Son of Sōn, and more. This time around they're featuring awesome Haitian dance and drum troupe Rara Tou Limen for a dazzling night of soulful rhythm and harmony. Sat/13, 9pm, $5-$10. Brix, Oakl. More info here. 
>>SUMMER SOUL ROLLER DISCO SF is wobbly with delight to not only have a soulful rollerskating rink in an old church, but a panoply of clubs that transform themselves into rinks you can actually drink at (be careful). It's Mezzanine's turn to get it all rollin' in anticipation of summer, with one of the best hidden DJ treasures we have, Chris Orr. Dude has serious records. Sat/13, 9pm, $10-$20 (skate rental $5). Mezzanine, SF. Tickets and more info here.   
>>MARCUS WORGULL The German techno DJ, producer, and Innervisions label futurist (who looks like a lost member of the Wahlberg clan) has been spinning records since he was six years old, digging into his parents' soul-funk gems. Those years of experience have allowed him to transcend a lot of cliches and give us something strange and memorable every time I've heard him. Sat/13, 9:30pm, $12-$20. Public Works, SF. Tickets and more info here. 
>>POUND PUPPY Woof woof woof, wag wag wag, pant pant pant, nuzzle nuzzle nuzzle, dance, dance dance, pet pet pet. Good doggies. Sat/13, 9pm, $10. Eagle, SF. More info here.