Choice dance floor and nightlife affairs, Thu/13-Sun/16. Plus: recent local releases that got us bouncin'.
By Marke B. 
PARTY RADAR There is so much new music coming out of local and local-affiliated peeps! Summer rolls on and the tunes (and ethereal electronic landscapes) keep on pilin' up.
Our very own Matrixxman, that tall drink of Internet come to techno life, has been blowing up the major gig and festival circuit lately, so it's only natural that he's recently released an album as well. That album, Homesick, has been pretty accurately described as breathy, chilly, and dogged in its pursuit of a deep electro vibe. The stippled plaster cover — a cheeky play on Peter Saville's now-ubiquitous Unknown Pleasures design — sets the vibe right away as slightly prickly, with proto-industrial nods, cavernous beats, and steely soul.
Although the album achieves an expert tunnel-into-your-brainwaves tone, true to Matrixxman's genre-hopping dexterity (he helped produce Le1f's queer hip-hop anthem "Wut?") there are some moments of warmth here, too, including drifty post-Detroit favorite "Annika's Theme," a nice slice of ambient futurism — one commenter calls it "The perfect melody of WALL•E(s) making love" — that I wouldn't mind living in, flying car and all:
OTHER CUTE RELEASES OF NOTE: Speaking of queer hip-hop, our hometown heroes of the genre (with a little sassy bounce thrown in), Double Duchess have a new album out as well, called All Eyes on Me — and here's the new video for the title track, for " giving us some flapper realness and a little Baltimore attitude thrown in, courtesy of rapper TT the Artist:
Sweet Portland duo Microfilm, previously known for combining intelligent, ambient textures with nice melodic hooks, have gone a wee bit more maximalist for their new release, giving us actual pop that wouldn't sound out of place in some old-school funky SF  house sets. New album 1​,​000​,​000 Neon Hz (apt name for the brightness here) features single "If You're Waiting for that Kiss (You'll Be Waiting for the Rest of Your Life)":
Honey Soundsystem has relaunched its record label — huzzah – -and among the new releases, Honey member Bezier (aka Robert Yang) has put out dark disco pumper "皆 (Mina)" — perfectly in keeping with his retro-tinged, global-eared aesthetic:
And finally, here's the latest installment of the Honey Soundsystem's "Generators" project, scored by Bezier himself — an artist's residency at Chicago's Smart Bar that combines podcasts, music, and parties to tell the story of three generations of clubgoers and how gay nightlife affected their lives. This one features yours truly, talking about how I discovered the underground and escaped the awful mainstream gay scene. If you ever wanted to know even more about me (sorry!) or what it was like to go out in Detroit and Chicago in the late '80s, buckle up:
OK here are some fun parties!
>>>>> THURSDAY, AUG. 13 <<<<<
>>> "IS THAT ALL THERE IS?" A ONE-WOMAN SHOW FEATURING LIL MISS HOT MESS It has been such a major bummer these past few years — every time you open your Facebook someone announces they're leaving city. And it's even worse when that someone leaves voluntarily! We will have to forgive one of SF's most politically involved (and wonderfully funniest) drag queens for taking leave of us to pursue a big ol' doctorate at a fancy New York City college — she's promised to come back often and tear down the house with numbers like the above, possibly one of the best drag paradies of all time. (If you don't quite get it, here's the original.) This "one-woman show" revives several of her blockbuster numbers for a sure-to-be raucous and tearful crowd. We love you, Missy! Thu/13, 10pm, $15 (advance tickets sold out but there will be some at the door). Oasis, SF. More info here. 
>>> STREET FOOD NIGHTLIFE This weekend, the great and charitable SF Street Food Festival becomes a weekend-long affair and moves into bigger digs at Pier 70 (as detailed in my Big Week column). Thursday weekly evening shindig at the Cal Academy partners with the fest for a cool kickoff, featuring music from local indie darling Blackbird Blackbird and of course, food food food.  Thu/13, 6pm-10pm, $12. Cal Academy of Sciences, SF. Tickets and more info here. 
>>> RIGHT IN THE SOCKET Despite becoming the go-to darling for DFA Records whenever it needs to post a great '90s set to show off its smarts to thousands of fans, longtime SF resident and UK terror Chris Orr is still one of our best-kept secrets. His record collection is a mile deep, and he'll be taking over Madrone for a five-hour setoff funk, Italo, and disco sure to knock your socks off. Thu/13, 9pm-2am, free. Madrone, SF. More info here. 
>>>>> FRIDAY, AUG. 14 <<<<<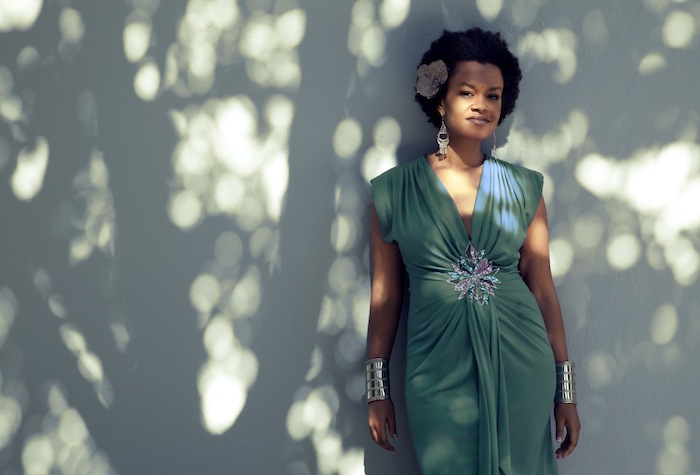 >>> MEKLIT So, so much love for this brilliant singer-songwriter of Ethiopian extraction, whose lilting tunes and ambitious ideas will surely light up the SFJAZZ Center, along with her full band. Don't miss this (or surely one of the most fashionable, groovy crowds in town that night). Fri/14, 7:30pm, $25-$45. SFJAZZ Center, SF. Tickets and more info here. 
>>> TOTALLY ENORMOUS EXTINCT DINOSAURS "Music at the central point of pop, electro, house and melodic, tuff rave" — OK, then! London's neon prodigy Orlando Higginbottom is a big favorite around these parts, pumping up the crowd with his clever tunes and energetic DJ stage show. Lights Down Low DJs open up. Fri/14, 9pm-late, $23 advance. Public Works, SF. Tickets and more info here. 
>>> TIMO MAAS Ladies and germs, this is how you kick off a press release: "For a small town in Lower Saxony, Bückeburg punches well above its weight. It's home to a helicopter museum. It was also where Bach spent the greater part of his life and where one can find the beautiful Bückeburg Palace, where Prince Alexander of Schaumburg-Lippe still lives. It is also the hometown of our hero Timo Maas, who is – somewhat unsurprisingly – buddies with the prince." What you really need to know is that this will be a night of world-class German techno suitable for blowing your mind. Fri/14, 9:30pm, $10. Audio, SF. Tickets and more info here. 
>>>>> SATURDAY, AUG. 15 <<<<<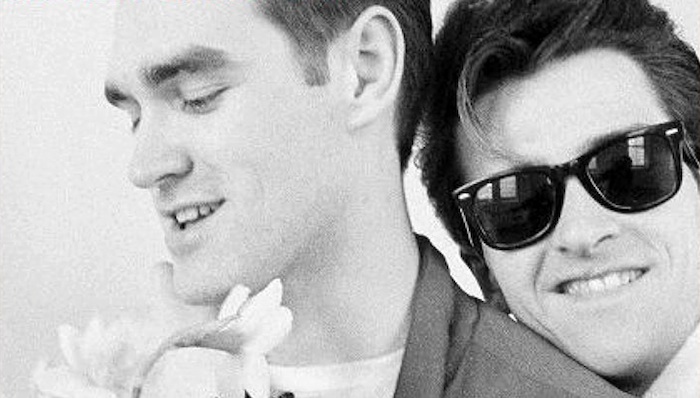 >>> THE QUEEN IS DEAD Who doesn't love stomping it out to some good ol' Brit Pop? You'll get several generations of it at this monthly throwdown, with our resident experts of all things British, including DJ Omar (who just posted a picture of obscure duo Shelleyan Orphan to his Facebook page!), Mario Muse, and Maren Christensen. Sat/15, 9pm, $3-$6. Milk Bar, SF. Tickets and more info here.  
>>> BOOTIE 12-YEAR ANNIVERSARY Got to hand it to the Bootie kids, Adrian and Mysterious D  — they've almost single-handedly kept the mashup scene alive (and a global phenomenon) for more than a decade. This anniversary blowout features everyone under the sun, from drag goddess Honey Mahogany to the Brass Tax party crew and the Hubba Hubba Burlesque Revue. One for the books! And the Bootie! Sat/15, 9:30pm-3:30am, $10-$20. DNA Lounge, SF. Tickets and more info here.  
>>> KENNY SUMMIT + TOMMY BONES Duly revered, longtime East Coast players hits hard and soulful with deep house classics and their own remixes and edits — you'll be dancing along in no time with a great crowd. How do I know? Well, this is the latest installment of the Mighty Real party, which now draws of the most diverse followings in SF. With DJ David Harness. Sat/15, 10pm-4am, $20. Mighty, SF. Tickets and more info here.  
>>>> BIG DECK Daytime drinking with hot gay men on a huge patio, duh, at this new party from the fabulous Polyglamorous crew. Watch the video. Cruise the deck. Laugh in the sunshine. Make gay puns. Sat/15, 2pm-8pm, $8-$10. SF Eagle. Tickets and more info here. 
>>>> BEAT PIG Follow up your Big Deck experience with a night of piggy proportions, as Miss Juanita More and Walter Gomez present their monthly queer cute-fest at Powerhouse Bar, with DJ Side Kick. Sat/15, 9pm, $5. Powerhouse, SF. More info here. 
>>>>> SUNDAY, AUG. 16 <<<<<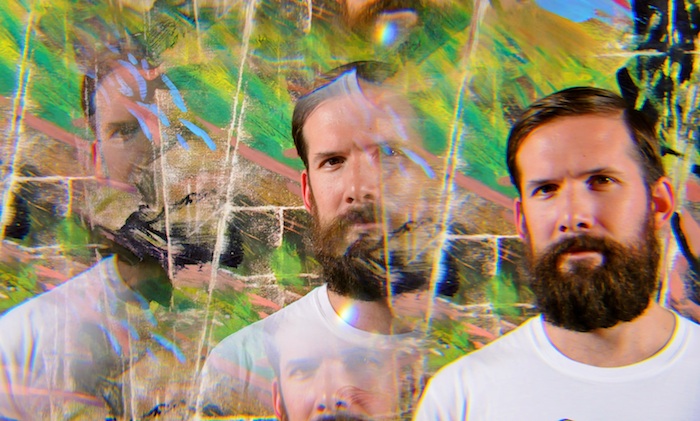 >>> BEATDOWN SF's very own techno wizard, Jason Kendig, hops to the east side of the Bay to join DJ RaSoul and Don Crisp for a sunny outdoor daytime deep house jam. I love the New Parish patio, this will be perfect. Sun/16, 2pm, $10. New Parish, Oakland. More info here. 
>>> SUNSET BOAT PARTY An annual tradition from the amazing Sunset crew — and hey, if you can't afford to float along with a crazy crowd and special guest DJs Leon Vynehall, Jennifer Cardini, and the adorable Nikola Baytala (along with Galen, Solar, and J-Bird), then there's always the affordable afterparty at Monarch with rave legend DJ Onionz! Sun/16, 5pm, $65 (Monarch afterparty 10:30pm, $10). San Francisco Spirit, Pier 3, SF. Tickets and more info here. 
>>> DISCO DADDY: DONNA SUMMER TRIBUTE If anyone can fill up to seven hours with Donna Summer jams that go waaaaaay beyond the hits, it's DJ Bus Station John and his very fun Disco Daddy party at the Eagle. Cute people, wild dance floor, hot stuff. Sun/16, 7pm, $5. SF Eagle. More info here.