SF Punk Renaissance looks back, Lex Club documentary screening, Teengirl Fantasy, DJ Uniiqu3, Amy Winehouse art and more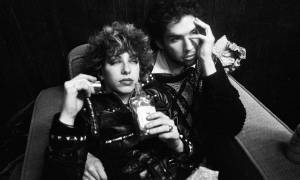 The Punk Rock Sewing Circle doesn't gossip while crocheting dog collars for its grandkids. Rather, the group of OG London and San Francisco punk scene people catch up while spending their time and funds producing events that reanimate the DIY connection of the 1976-'81 era. "It wouldn't have seemed so punk at the time," said Kathaleen Lopez, one of the PRSC's core members, in an email interview with 48 Hills. "But now there's nothing more important to us than seeing old friends hug for the first time in 30 or more years all dressed in black leather jackets again — and with a new outlook that most of us have added to our original punk lifestyles."
All are invited to revel in one such joyful reunion at the PRSC's SF Punk Renaissance Sun/20-Sept. 27. For the third year, the crew has pulled together a series of events that explore not just the music — there's walking tours that uncover long-gone punk venues in SF neighborhoods, a talk at the SF Library on the pioneering punk journalists in the fanzine era, a photo-film bonanza at Public Works on Sept. 23, tons of stuff in addition to concerts showcasing old school talent.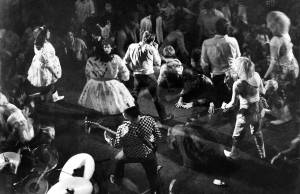 Lopez told us that the events aren't just for old heads — on the contrary, her collective's hoping that anyone who needs that inspiration to go beyond the system will attend. After listening to her reasoning, you'll probably be down to check out a few events too. "More than ever, this is a time to take a look at the way things are being done and to challenge the current order," she said. "During the first wave we created our own music, our own art, and ways of reaching each other; from zines and flyers to bands, film, and art. We did it ourselves, we challenged the prescribed boundaries." You might also take the time at one of their events to get a PRSC organizer to tell you about the group's good deeds. The crew also uses their collective punk energy to raise money for women's causes and homelessness advocacy. Time to catch that original punk spirit guys.
SF Punk Renaissance Sept. 20-27, various Bay Area locations. More info here. 
>>>>>WEDNESDAY, SEPTEMBER 16<<<<<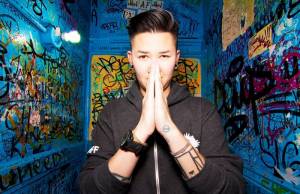 >>>REPUBLICAN DEBATES AT THE ROXIE We've got to get through this somehow, and at least we have each other. Go to the Roxie today for the televised debate screening hosted by the League of Pissed-Off Voters — we're positive it will make the candidates' alien faces and dolorous period jokes more palatable. 4:30pm, $10. Roxie Cinema, SF. More info and tickets here.
>>>NEVER A COVER: LEXINGTON CLUB DOCUMENTARY A slideshow of Lex bathroom selfies will play you into the dusk at this screening event for the Mission's dearly departed lesbian club. Once night falls you get a glimpse of the new documentary about the club, sponsored by the Lexington Club Archival Project. 7-10pm, $5-7 suggested donation. Virgil's Sea Room, SF. More info and tickets here. 
>>>>>THURSDAY, SEPTEMBER 17<<<<<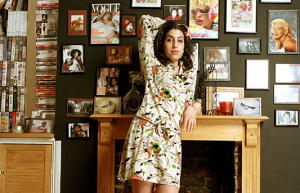 >>>NIGHT AT THE JEWSEUM: SOUL The duo of Amy Winehouse exhibits currently on view at the Contemporary Jewish Museum (one a family artifact collection, the other a selection of contemporary art based on her songs) just go better with the activities on offer at the nighttime mingling event. Vinyl sale, crafts, West Indian food trucks and more inspired by the "Rehab" chanteuse. 6-9pm, $5. Contemporary Jewish Museum, SF. More info and tickets here. 
>>>TEENGIRL FANTASY Hazy abstract pop reigns with this duo's SF appearance. Spend your Thursday night shoegazing with the dark kings of party crew 120 Minutes. 9pm, $10-15. Monarch, SF. More info and tickets here. 
>>>>>FRIDAY, SEPTEMBER 18<<<<<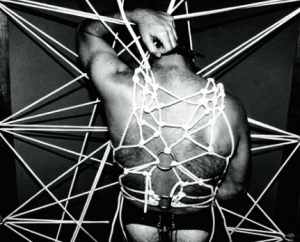 >>>2 BLOCKS OF ART The Tenderloin's community of artists and art organizations shows off its talents during this art walk, featuring shows with works from over 75 artists in businesses all up and down the Sixth Street strip. 4-8pm, free. Sixth St. between Market and Howard, SF. More info here.
>>>CITY OF WOUNDED BOYS AND SEXUAL WARRIORS Photographer Mark A. Christopher has been documenting SF's gaybes for 38 years — he's way past due for this photographic retrospective opening tonight. Check Marke B.'s 48 Hills profile from earlier this week for more. Opening reception: 6:30-10pm, donations suggested. Center for Sex and Culture, SF. More info here. 
>>>PUBLIC WORKS FIVE YEAR ANNIVERSARY PARTY Is there a dance floor lover among us that can imagine the city's electronic music scene without Public Works? Happily you don't have to — tonight we celebrate a half decade of its two floors of good times, with DJs Dusky, Pumpkin, Bwana, Bells & Whistles, Ozgood, Spacecamp and Rationale. 9pm-4am, $5. Public Works, SF. More info and tickets here.
>>>UNIIQU3 This Jersey club DJ travels the world making crowds bounce to her homeland's DIY beats. Tonight the Swagger Like Us team brings her to the Bay, ensuring beautiful crowds to hear the qween spin. 10pm-3am, $10-12. SF Oasis. More info and tickets here. 
>>>>>SATURDAY, SEPTEMBER 19<<<<<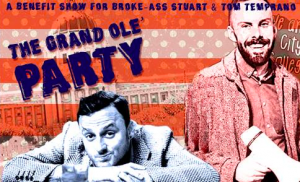 >>>EAT REAL OAKLAND The drill at this celebration of local eats is to arrive HUNGRY. Food vendors from all over the Bay set up shop, and there's a cavalcade of hands-on demos to further spike your appetite. 10:30am-9pm, free. Also Fri/18 and Sun/20. Jack London Square, Oakl. More info here.
>>>PEACE IN THE PARK For the third year in a row, this health and good vibes festival returns courtesy of Brahma Kumaris followers, whose meditation-based faith was brought to life in Pakistan. Today, you can join them for traditional dance, healing lectures, good veggie food and much more. 11am-6pm,free. Spreckles Temple of Music, SF. More info here.
>>>THE GRAND OLE PARTY: TOM TEMPRANO AND BROKE ASS STUART CAMPAIGN FUNDRAISER The yung and politically tuned-in will be turned out for this event for Temprano, a City College Board candidate and Stuart, who is gunning for the Mayor's Office. The candidates are darlings on the nightlife scene, so expect superlative sets from DJs and glittering live acts like Double Duchess and Terry Malts. 2-8pm, $10-20 suggested donation. El Rio, SF. More info here. 
>>>ANIMATED IMAGINATIONS Tonight's edition of Other Cinema's weekly slot at the Artists' Television Access opens with shorts by some of America's most talented female animators. Headliners are the Thomas Carnacki Ensemble, a group of musicians who use DIY instruments made from glass to bike rims to re-soundtrack fantasy films. 7pm, $8.88. Artist's Television Access, SF. More info here. 
>>>>>SUNDAY, SEPTEMBER 20<<<<<
>>>ROMEO AND JULIET IN THE PARK Star-crossed lovers Sunday, anyone? Picnic blankets and drama fans welcome at SF Shakes' version of the classic Shakespeare sobfest. 2pm, free. McLaren Park, SF. More info here.
>>>EAST BAY PUNK SHOWCASE Pay homage to this fertile ground for punk lyfe tonight with the first event of the 2015 SF Punk Renaissance (it's all ages, yesss.) Lineup includes Dr. Frank of The Mr. T Experience, Impatient Youth, The International Café Revue including members of early Berkeley punk bands, Yo, Edge City Ruins, Ike Eichensehr of Boneless Ones, 13 and Fang. 6pm-midnight, $10. Public Works, SF. More info here. 
>>>>>MONDAY, SEPTEMBER 21<<<<<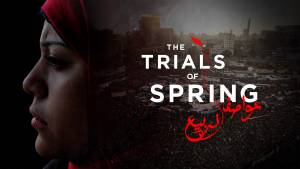 >>>THE TRIALS OF SPRING One woman's search for freedom of expression in Egypt is followed in this documentary. After the screening, sponsored by Peace is Loud, Global Fund for Women, ITVS, and Women & Girls Lead, activist Samina Ali leads a discussion with the film's director and protagonist. 7pm, free. Roxie Cinema, SF. More info and tickets here.
>>>>>TUESDAY, SEPTEMBER 22<<<<<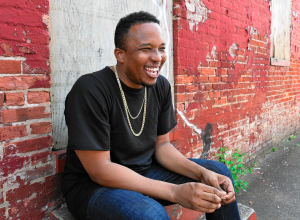 >>>THE BEAST SIDE: LIVING AND DYING (WHILE BLACK) IN AMERICA Born and raised in East Baltimore, D. Watkins is now an important voice on poverty and race in America. See him in conversation with East Bay radio journalist Greg Bridges tonight. 7:30-9:30pm, $12-15. First Congregational Church of Oakland. More info and tickets.