Freedomland, Juanita More's birthday, Total Freedom, Dub Mission's 19th anniversary, Hiero Day and animated Kahlil Gibran fill the Burner void.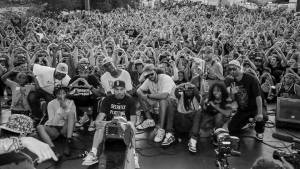 BIG WEEK I am over high pitched rivalries this week (the utility of the #mileywhatsgood hashtag not withstanding) so I'll keep the Burning Man trash talk to a minimum. Let it suffice to say that the city is empty, lines are nil and that it is the perfect time to get your favorite soyrizo dish at Boogaloo's, sniff. Here are some other excellent ways to spend your time until your roommate comes back to cover your couch in alkaline dust while they attempt to decipher their sales lead notes etched on the back of a packet of Tasty Bite channa masala.

>>>>>WEDNESDAY, SEPTEMBER 2<<<<<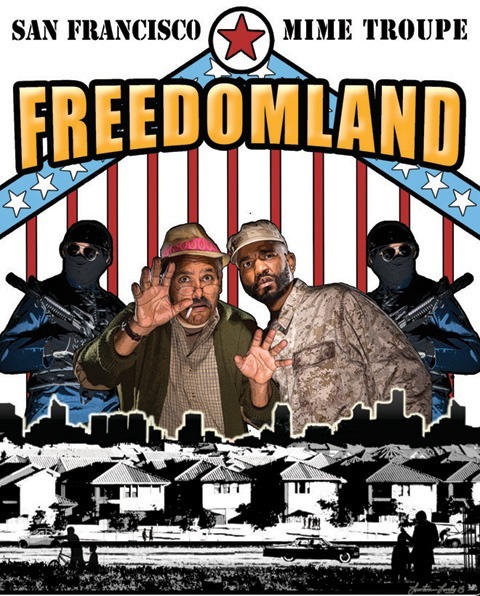 >>>FREEDOMLAND The SF Mime Troupe's 2015 production is a parodic indictment of law enforcement brutality from here to Baghdad. Today's free outdoor function in the plaza in front of Bayview Opera House promises to be classic San Francisco good times, especially if you haven't yet caught one of the Troupe's shows in the park this season. 6:30pm, free. Bayview Opera House, SF. More info here. 
>>>BARBARA GITTINGS: GAY PIONEER Author Tracy Baim comes through the library to talk about her new biography of Gittings, an early LGBT activist (she joined the movement in 1958) and founder of NYC's chapter of the Daughters of Bilitis. The woman was one of the first queers to march in front of the White House — hers is a story worth knowing. 6pm, free. San Francisco Main Library, SF. More info here. 

>>>>>THURSDAY, SEPTEMBER 3<<<<<
>>>FIRST LOOK: COLLECTING CONTEMPORARY AT THE ASIAN Tonight you can snag a glimpse of the contemporary art the Asian Art Museum has been amassing over the last decade and a half. This nighttime event also features a chance to cocktail to a set by DJ Hakubo and see a conversation with the artists and curators associated with the pieces. 6-9pm, $5. Asian Art Museum, SF. More info and tickets. 
>>>TENDER BEARS/OSOS AMOROSOS Sending the call out to "tender bears, princess cubs, two-spirit seers and Spanglish sluts," this pari peludo features a whole mess of drag kings and queens, plus the talents of a one (me llamo) Sebastián, a bouncy indie pop prince from Chile. 9:30pm, $10. SF Oasis, SF. Tickets and more info here.

>>>>>FRIDAY, SEPTEMBER 4<<<<<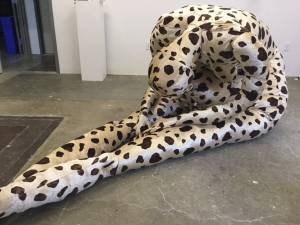 >>>"BEAST OF BURDEN": CRAIG CALDERWOOD I'm familiar with Calderwood's spectacular illustrative work, which brings intricately patterned amorphous beings to beautiful, genderfucked life. This exhibition to celebrate her ASC Projects residency features an expansion into sculpture, namely submissive fabric beings with udders. Opening reception: 7-9pm, free. ASC Projects, SF. Tickets and more info here. 
>>>TOTAL FREEDOM Most definitely check out Lights Down Low's anti-Burning Man bash — headliner and LA party legend/Fade to Mind founder/producer and combiner of Ying Yang Twins and Ngunzunguzu, Total Freedom will erase any embarrassing secret playa desires you may harbor. Midnight-5am, $10-15. Monarch, SF. Tickets and more info here.
>>>POLYGLAMOROUS: JUANITA MORE'S BIRTHDAY BASH Disco Faerie vibes for one of San Francisco's most philanthropic queens More, who is working the turntables for you on her special day. Go pay your respect. 9pm-3am, $7-10. SF Oasis, SF. Tickets and more info here. 

>>>>>SATURDAY, SEPTEMBER 5<<<<<
>>>THE YES MEN ARE REVOLTING Surely there is no more vivid character in today's society than the corporate evil-doer. The Yes Men political theater troupe get it, and portray the baddies in their shenanigans, targeting polluters to homophobes and more. Catch their film's Northern California debut tonight. 8:30pm, $8. Other Cinema, SF. More info here.
>>>SYLVESTER TRIBUTE AT GO BANG! The city's best underground disco monthly party is back to celebrate our own patron saint of the dance floor, Sylvester. Classic DJ Paul Goodyear joins Steve Fabus, Sergio, and Prince Wolf to whisk you back to high times on the SF dance floors of yore. Bring your fan, because you will feel Mighty Real. 9pm-3am, $10. The Stud, SF. More info here. 

>>>>>SUNDAY, SEPTEMBER 6<<<<<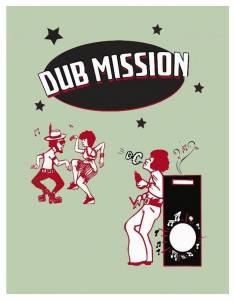 >>>SWAGGER LIKE US The last moments of your weekend are undeniably better with solid doses of hip-hop and snacks on a sunny patio. Come through for this monthly dance party featuring the hostessing talents of Kelly Lovemonster, plus DJs davO, boyfriend, Val G — with a live turn by the East Bay's Hiscores. 2-8pm, $7-10. El Rio, SF. More info here.
>>>DUB MISSION 19TH ANNIVERSARY A PARTY THAT IS 19 YEARS OLD. But also, still one of the best places to catch dub in the Bay. Addis Pablo and Jah Bami from Sons of Dub and Rockers International are the jewels in the crown of residents DJ Sep, Vinnie Esparza and Maneesh the Twister. 9pm-2am, $12-15. Elbo Room, SF. Tickets and more info here.
>>HONEY SOUNDSYSTEM: MATRIXXMAN AND VIN SOL There's no hometown heroes SF loves groupie-ing more than these two Soo Wavey producers. Bow to their space jams when they play tonight for the Honey Soundsystem house crew. 10pm-4am, $15. Beatbox, SF. Tickets and more info here.

>>>>>MONDAY, SEPTEMBER 7<<<<<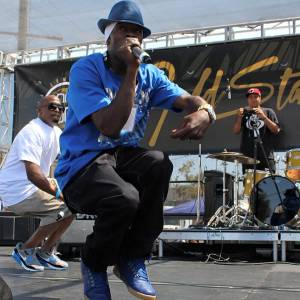 >>>HIERO DAY East Bay hip-hop crew Hieroglyphics throw this block party every year — 2015's stars include The Coup, Luniz and The Alkaholiks. A West Oakland classic, and definitely the spot if you're looking to spend your Labor Day community-style. 11am-7pm, $10. Third St. and Chestnut, Oakl. Tickets and more info here.
>>>LABOR DAY SALSA-THON El Rio's Salsa Sundays benefits Young Workers United today, go swish around to a rad live band and support economic justice for people in San Francisco's low wage service industry. 4:30-8pm, $10-20 suggested donation. El Rio, SF. More info here. 

>>>>>TUESDAY, SEPTEMBER 8<<<<<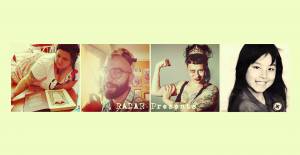 >>>RADAR PRODUCTIONS QUEER READING SERIES Nomy Lamm, Diego Gómez, Carolyn Ho and Daphne Gottlieb share glittery new projects at this reading event from one of town's more progressive literary organizations. RADAR's new artistic director Juliana Delgado Lopera hosts. 6pm, free. San Francisco Main Library, SF. More info here.
>>>KAHLIL GIBRAN'S THE PROPHET Salma Hayek voices the role of Kahlila in this animated film version (which Hayek also produced) of the Lebanese author Gibran's classic book of prose poems. 7pm, free. Roxie Cinema, SF. Tickets and more info here.