PARTY RADAR It's that time, almost! Time to coordinate your leather-chic looks, eat whole grains, polish up your spurs, and tackle that jumble of raw bodies and tanned cowhide we call Folsom Street Fair (Sun/30). Obviously, you will not need sleep, and I'm here to help. Below are the 20+ essential parties for the week/end, so stay upright and erect! 
(Oh, and looking ahead, and down, on October 17 don't miss the 48 Hills + Litquake celebration of Tom of Finland at the Eagle, Beefcake! It'll be kind of like Decompression but for Folsom.) 
PARTIES OF NOTORIETY
WED/26 KOSMETIK With JEFFREY SFIRE Detroit Italo and early house maven Sfire (who gave us this eternal anthem) actually sets dance floors aflame. He's with Dallas' TX Connection at this Folsom edition of the weekly techno Kosmetik party. 9pm-2am, $5. The Stud, SF. More info here.  
WED/26 MUTANTE: CYBORG DOMINATION Pummeling and outré electronic music is usually the name of the game at this weekly party: For this Folsom edition dancing robots rule, with "Bay Area veteran and disco dominator" Bad Girl Bailey on the decks. 9pm-2am, free. Lone Star Saloon, SF. More info here.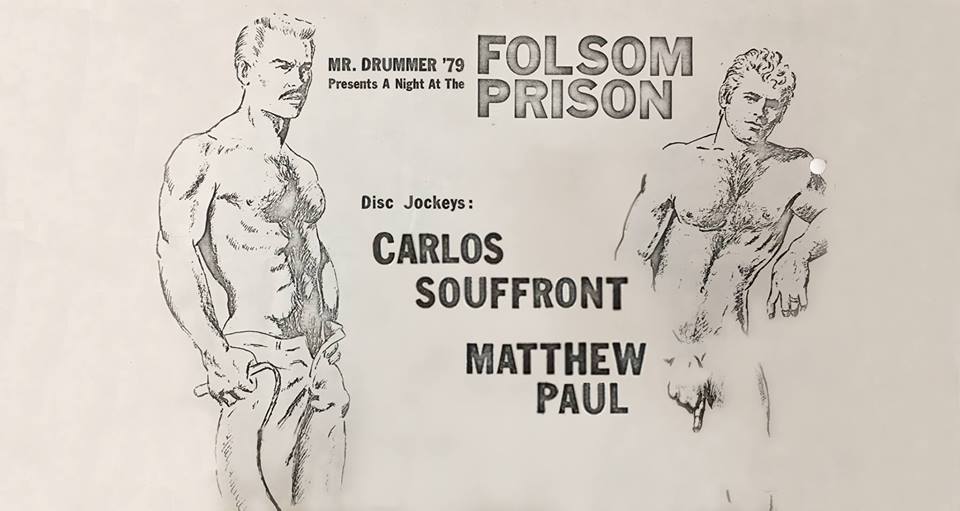 THU/27 FOLSOM PRISON The Mister Drummer 1979 party crew recreates the look and feel of classic leather bars of yore inside other bars, and makes a damn good dance party out of it (plus there are t-shirts!) This time around it's quintessential Miracle Mile biker hangout Folsom Prison—which in this day and age of wokeness around the oppressive prison-industrial complex would be a very problematic name, the kind of valuable perspective these reincarnations bring up—with absolutely wonderful DJ Carlos Souffront and Matthew Paul taking us back to sweatier, leatherier times. 9pm-2am, $10. Underground SF. More info here.  
THU/27 THE TUBESTEAK CONNECTION DJ Bus Station John kicked off the whole bathhouse/cruising nostalgia wave more than a dozen years ago, with his awesome weekly tribute to steamy disco and vintage man-meat. If you want an authentic taste of old school gay life, traipse to his vinyl tunes all night on Aunt Charlie's carpeted dance floor. 10pm-2am, $5-$7. Aunt Charlie's Lounge, SF.
THU/27 JUNK It wouldn't be Folsom without an underwear party? Hosted by the effervescent Dulce de Leche and Mister Pam, with beats by DJ Bugie, there's a cash prize for the skivvies master. (And a Bare Chest Calendar jock strap auction, which confuses me.) 9pm-2am. Powerhouse, SF. More info here.  
THU/27 PORN: QUEER SEXWORKERS DANCE PARTY "Cum and dance your delicious hardworking queer asses off in preparation for Folsom 2018! Watch amazingly hot DIY porn while cruising for your next date or networking with new heaux friends." 9pm-2am, $7-$10. The Stud, SF. More info here. 
FRI/28 PEGASUS One of my favorite Folsom traditions, toasting the weekend with fashionable and cute friends at Castro store Sui Generis, the one with the cute leather-chic window displays. Ace DJ Rich King, who I adore, will be spinning tunes while we sip champagne. 7pm-10pm, free. Sui Generis, SF. More info here.      
FRI/28 HONCHO The boys of Pittsburgh's scandalous Honcho crew have been credited with helping to open the East Coast gay scene to underground techno sounds and nouveau rave culture (you might be reminded of our own Honey Soundsystem here), and now they're bringing their incredibly popular party, visual design and impeccable decks skills and all, to the Stud in their West Coast debut. Do not miss 'em! 9pm-4am, $25. The Stud, SF. More info here.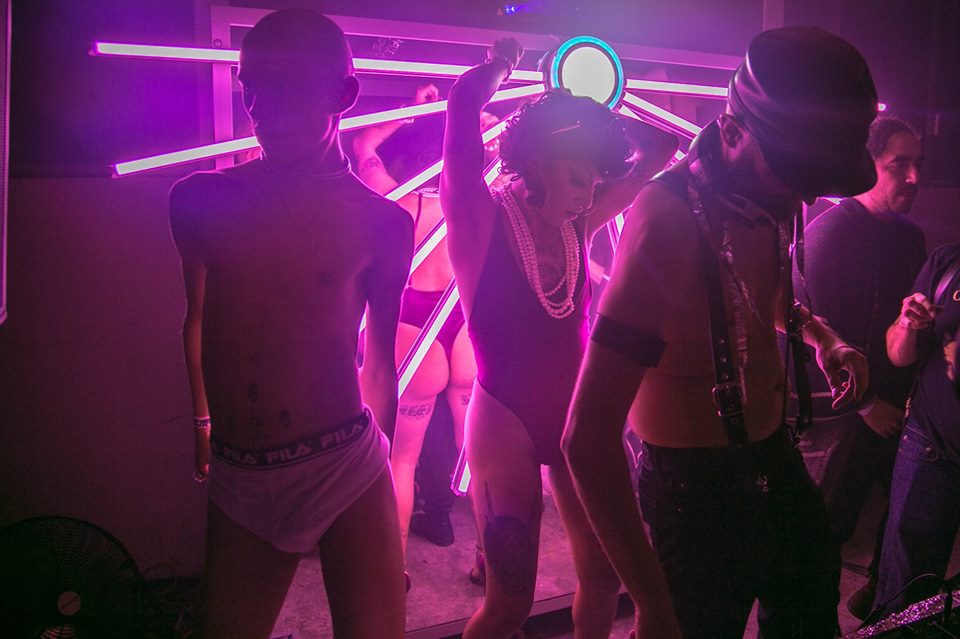 FRI/28 BEARRACUDA A honking huge bear party full of lusty mens and stretched waistbands (I stan)—but you'll want to make your way upstairs through the carnival atmosphere, to the Public Works loft where two great DJs—Victor Rodriguez of LA's Bears in Space and Perfect Lovers of CDMX's Por Detroit club will be making fur fly. 9pm-4am, $25. Public Works, SF. More info here.   
FRI/28 STEAM DOES FOLSOM Eternal cutie Walter Gomez's monthly salute to bathhouses, but inside a bar, gets Folsom-y with dancers in shower stalls, a wet towel competition, massages, and awesome DJ Lorant Duzgun from NYC. 9pm-2am, $5 benefits Queer Lifespace. Powerhouse, SF. More info here. 
FRI/28 CLUB LONELY My secret favorite club falls on Folsom and features Oakland's rad 8ulentina of the Club Chai collective, so beats will be banging. Expect a colorful, pan-everything crowd under Club OMG's weird dancefloor dome. 10pm-2am, $10. Club OMG, SF. More info here. 
SAT/29 LOVE HANGOVER Wondrous afternoon dancing at the bear bar, as this super-queer party brings in NOLA's Mark Louque and PDX's Sappho—gah they are sooo good! 3pm-9pm, $5-$10. Lone Star, SF. More info here.
SAT/29 GEARED UP More sippin' & shoppin' & slippin' & slidin' at the infamous Mr. S leather shop's annual instore party. Go here, get some looks, dance to DJ Fawks, who is a very good boy. noon-6pm, free. Mr. S, SF. More info here.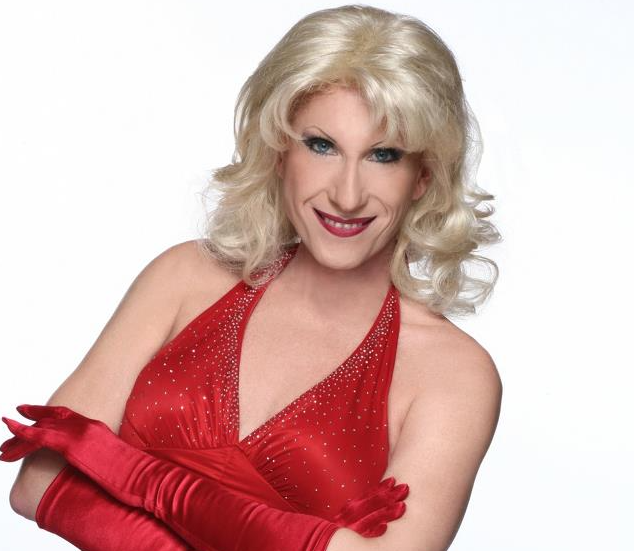 SAT/29 THE ROAST OF DONNA SACHET The leather community's Scarlet Empress, the Lady in Red, who has given her long and storied life to supporting the community, finally gets the roast she deserves. With emcee Bruce Villanch and a star-studded panel of roasters, including Cleve Jones, Mark Leno, and Sister Roma. Love this crazy lady. 7pm, $30-$50. Castro Theatre, SF. More info here.   
SAT/29 MISCHIEF Our biggest queer hip-hop party, Swagger Like Us, and our biggest lesbian party, UHAUL, are joining forces for a kinky Folsom affair, with DJs DavOMakesBeats, JiBBz, Lady Tragik, and Micahtron. So much QTPOC magick. 9pm-2am, $20. Verso, SF. More info here.     
SAT/29 BONDAGE A GO GO One of SF's longest-running pansexual weekly parties is also a total hoot, and dipping into the red zone for Folsom. Rope demos and burlesque performances, plus DJs Tomas Diablo, Damon, and special guest DJ Bit of Death Guild "spinning a sinister blend of goth, pop, industrial, punk, rock, and electro." Interactive play space! 9pm-3am, $10-$20. Cat Club, SF. More info here.
SAT/29 GOD SAVE THE QUEENS A queer punk night in the Mission might be the perfect way to ease into the festivities … with DJs Scott Toxsin and Jimmy Swear. 9pm-2am, $5. El Rio, SF. More info here.  
SAT/29 THE HACKER An electro god for several decades—and one of the pioneers of electroclash—this Parisian will bring funky-dark sounds to the Stud. With Mozhgan, Solar, and more, plus "anti-gogo" from the Creature crew. 10pm-4am, $25. The Stud, SF. More info here. 
SAT/29 ELECTROLUXX Literally and figuratively a ton of good DJs and cute artists coming together for this wheeling romp, which also includes "2 indoor stages & silent disco outside, face painting, tarot reading, photobooths, performances, and more!" 9pm-4am, $15-$30. Public Works, SF. More info here. 
SAT/29 THE FIGA More leather history! "On the eve of the Folsom Street Fair, Jonesy and Jamie C Knight premier their film, "The FIGA," an oral herstory of the legendary San Francisco Catacombs; featuring Dr. Gayle Rubin. Post film chat between Jonesy and Dr. Rubin moderated by Andy Campbell. Screening and chat to be followed by a very special Catacombs inspired DJ set by Gayle Rubin." 5pm-8pm, $5. The Stud, SF. More info here.  
SAT/29 GLAMAMORE'S FILTHY FOLSOM NUTZ Legendary drag performer Glamamore can do no wrong, so why not throw a party about it? With DJ Guy Ruben and lots of dancing. 10pm-2am. Powerhouse, SF. More info here. 
SAT/29 NEW BREED THE all-night rave of Folsom, but you'll have to get there early for tickets! The Polyglamorous Crew always puts on a great joint, and DJs Massimiliano Pagliara (Italy) and Chris Cruse (LA) will make the Folsom fireworks pop. 10pm-6am, $60. Club Six, SF. More info here.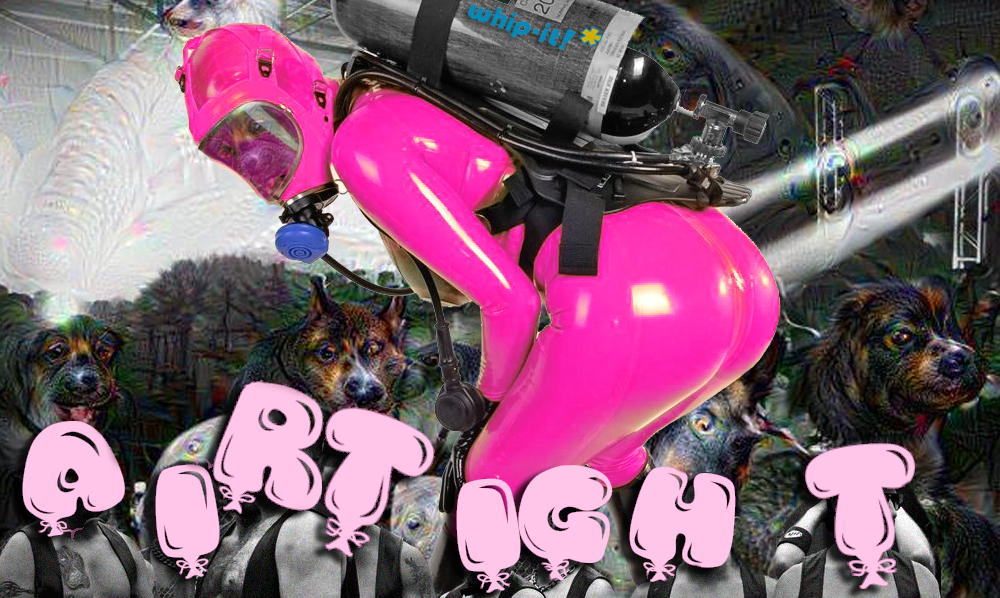 SUN/30 AIRTIGHT "Dark corners for cruising, spanking benches for bruising, and SOMA's cutest dance floor" — with DJs Gayphex Twin, Gag Reflex, and more. A dyke-centered space but all are welcome! 2pm-9pm, $5-$10. The Stud, SF. More info here. 
SUN/30 DADDY DAYCARE The raunchy boys of the D.A.D. Dudes and Disco party get wild in the daytime, with DJ Robin Malone Simmons, Rich King, Sergio Fedasz, and more. Noon-8pm, free. Driftwood, SF. More info here.  
SUN/30 ANTIQUES ROADSHOW: FOLSOM EPISODE More of the magical DJ Sappho as she and Zoz play Hayes Valley's Phonobar for an afternoon Folsom getaway. I think also it may be an impromptu flea market? 3pm-9pm, free. Phonobar, SF. More info here. 
SUN/30 TEENAGE DREAMS DJs Brown Amy, The Creatrix, HEAVY PLEASURE, La Frida (live set), Moths Protect Me and more come together to send you to heaven on a little dancefloor. 9pm-4am, $10-$13. The Stud, SF. More info here.    
SUN/30 WERD. FOLSOM STREET FAIR AFTER AFFAIR One of my favorite local techno DJs, Lily Ackerman, is headlining this weekly shindig that will have all the stragglers rejoicing. 9pm-2am, $5. Monarch SF. More info here. 
SUN/30 HOUSE OF BLACK LEATHER Honey Soundsystem brings in Munich's banging Zenker Brothers, Londons Debonair, and Portland's Orographic, plus tons more surprises, as this awesome party returns to round out the fair. 3pm-4am, free before 6pm. Audio, SF. More info here.