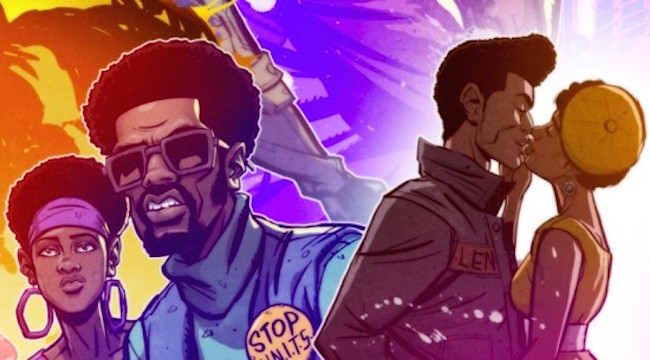 BIG WEEK + PARTY RADAR This week I'm combining both my events columns in a mad scientist experiment. (My underground lab is full of freshly bloomed red camellias, artsy Japanese umbrellas, Courrege go-go boots, and Spiders from Mars).
This is mostly because I already published a Party Radar this week that documents all the wonderful Bowie tributes going on. But also because over this long MLK weekend we here at 48 Hills are going to upgrade our website (so we may be offline for a day or two starting Friday) — and I thought it best to just get everything out there at once. We're crazy like that!
So without further ado, here's what to do. <Mad scientist evil laugh>
THURSDAY, JANUARY 14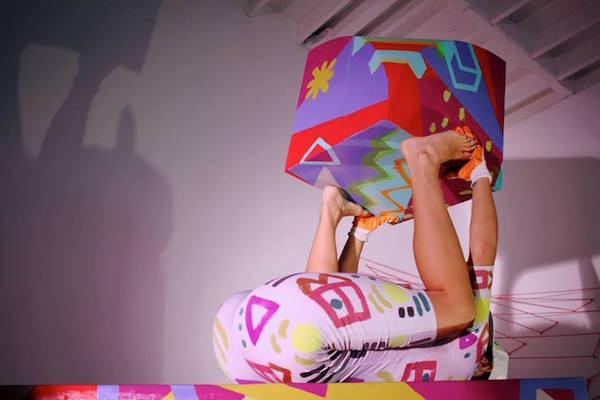 BLACK SALT COLLECTIVE "VISIONS INTO INFINITE ARCHIVES" SOMArts gallery positively killed it last year with a stunningly diverse array of exhibitions. kicking off 2016? A group exhibition curated by Black Salt Collective that "not only imagines a future that challenges dominant histories and present moments of cyclical and institutional oppression, but births a universe where ancestral dreams and the hopes of descendants live and interact." Intriguing! Opening party Thu/14, 6pm-9pm, free. Show runs through February 10. SOMArts, SF. More info here. 
20TH ANNUAL BERLIN AND BEYOND FILM FEST The Goethe-Institut San Francisco presents America's largest festival of new cinema from Germany, Austria and Switzerland. Some really cool film here. "The red carpet will roll out for a star-studded delegation led by actor Tom Schilling, comedienne Anke Engelke, and Berlin band ALP (with a new soundtrack for the 1927 silent film Berlin, Symphony of a Great City), and the screen will light up for a world of 24 of the best films from German-speaking countries." Opens Thu/14, 6pm (opening party), $35-$45 + opening film Who Am I — No System Is Safe. Fest runs through January 20. Tickets and more info here.
KEEP OUR EYES OPEN: PRECITA EYES URBAN YOUTH ARTS BENEFIT The awesome 1AM Gallery, which features renowned street artists, is featuring an array of artwork by muralists that have been working with the prolific non-profit Precita Eyes team to raise funds in an effort to buy their original building and save their Urban Youth Arts Program. It's a great combination of local talent and activism to help keep SF colorful. Thu/14, 6:30pm-9:30pm, free. 1AM, SF. More info here. 
"MISSING PLACES: LOST & ENDANGERED QUEER HISTORIC SITES OF SAN FRANCISCO & THE BAY AREA" Historian Gerard Koskovich presents a multimedia talk highlighting some people places, and personalities you may not know that helped shape Gay San Francisco. From the Sharp Park district of Pacifica to San Francisco's Embarcadero and beyond, this lively illustrated talk will illuminate some unfamiliar queer corners. Thu/14, 7pm-9pm, $5. GLBT History Museum, SF. More info here. 
FRIDAY, JANUARY 15
FUTURE DAYS Get ready to really freak out! Donovan Drummond is our premiere practitioner of the very-SF art of the lightshow — he's projected lysergic visions from raves to rock shows, always in his own inimitable, kaleidoscopic style. This will be an all-star family get-together: "In celebration of over 2000 members the Psychedelic Lightshow Preservation Society proudly presents a evening of expanded cinema in San Fransisco on Haight Street featuring: Sound scapes by Jonah Sharp & L'Egregore and Visual Stimulation provided by Reed Banals of the Look See Lightshow, Mark Johns of Slide and Spin, Donovan's LightsOut! Lightshow plus lumia provided by DennisKeefe & Jim Baldocchi of Projection Art." Fri/15, 7:30pm, $10-$20. Second Act, SF. More info here.   
SUZY POLING "TOTAL INTERNAL REFLECTION" Dazzling new multimedia artworks from the LA-based Poling. "Total Internal Reflection shares its name with the optical phenomenon that occurs when traveling light encounters a lesser dense medium, and as a result its path is diverted, such as light passing from glass to air or water to air. The title also invites reference to the mind seeking internal reflection. This new body of work explores cyclical forces of nature, transformation and the phenomenon of sound and light through a single channel video projection, photographs, site-specific sound and light installation and performance." Opening reception Fri/15, 7pm-9pm, free. Show runs through February 27.  CULT/Aimee Friberg Exhibitions, SF. More info here.    
SATURDAY, JANUARY 16
THE SESHEN Simply adore this local Afro-futurist outfit, who mix Neo Soul vibes with up-to-the-minute production that recalls Brits like AlunaGeorge and FKA Twigs. So good they snagged a GOLDIE Award in 2014. They'll be joined by the equally awesome Zakiya Harris featuring Elephantine and DJ Miggy Stardust on the decks. Sat/16, 9pm, $15-$20, 18+. The New Parish, Oakland. Tickets and more details here. 
RICHIE HAWTIN My fab friend Richie has really spread his wings since we grew up in the Detroit clubs together — now he's a overwhelming force on the international techno DJ circuit and has even started his own line of sake. That drink — ENTER.Sake — will be served at this affair, which calls to mind his epic regular ENTER parties on Ibiza. Still, this may be a last blast for this more-glamorous, expensive phase of his career: he just released From My Mind to Yours, a disc that looks back at his 30 years on the DJ scene in nostalgia, and  has announced he will end his Ibiza parties. Will a rough-and-tumble Richie re-emerge? Sat/16, 9:30pm-3:30am, $35. Public Works, SF. Tickets and more details here. 
SUNDAY, JANUARY 17th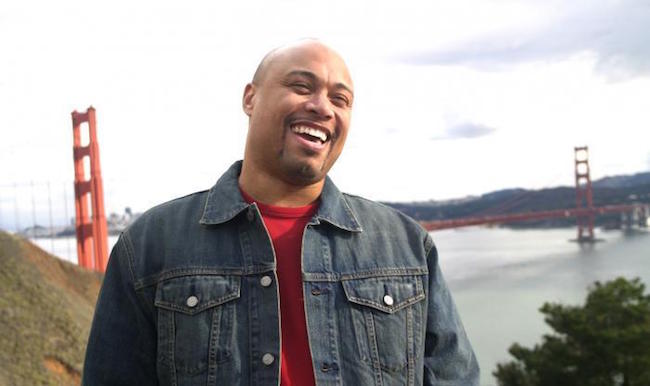 SPILLIN' TEA Two of our very best house DJs — and, alas, two of our fewer-and-fewer-these-days DJs of color — David Harness and Ruben Mancias work their monthly afternoon party's soulful magic to get this MLK Weekend joint pumping. Expect a very diverse crowd (last time I danced with superstar DJs from NYC and super-skinny tourists from Denmark), great tunes both old and new (with DJs were EndUp regulars during its prime), and lots of happy sweat. Sun/17, 3pm-9pm, $10. SF Oasis. More info here. 
BLACK COMIX ARTS FESTIVAL Awesome! "The Black Comix Arts Festival celebrates African Americans' creativity in the comic arts and popular visual culture and is dedicated to the notion that all audiences deserve to be subject in the culture in which we participate." The two-day event includes a grand expo, kids activities, film screenings, panels and conversations, cosplay events and much more in several locations. Sun/17 and Mon/18, free. Check here for full details. 
DISCO DADDY  MLK Weekend + Bowie tribute time = funky, glamorous, totally gay disco, of course. DJ Bus Station John's monthly party will feature some classic Bowie tunes in with his usual rare gems from the bathhouse disco era, when you actually had to say hi to someone to pick them up. Sun/17, 7pm-2am, $5. SF Eagle. More info here. 
MLK + HNY The annual party free-for-all from local house and techno collective Honey Soundsystem for MLK Weekend is a highly anticipated celebration of the local scene's diversity (and craziness/loveliness). This year features Young Marco, a Dutch master of funky, moody house jams and Berlin techno-bear Prosumer, who is incredible on the decks. Sun/17, 10pm-late, $20. Mighty, SF. Tickets and more info here.
MONDAY, JANUARY 18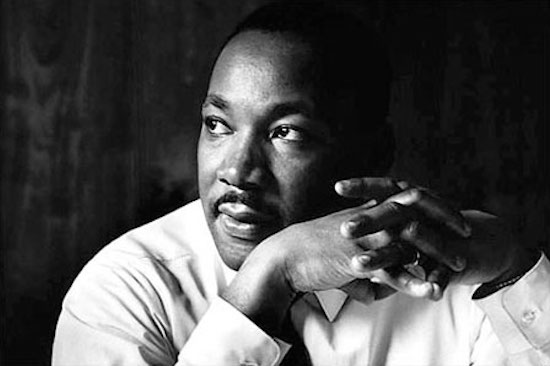 2016 DR. MARTIN LUTHER KING, JR. BIRTHDAY CELEBRATION Every year on the third Monday in January, over 15,000 attendees come to Yerba Buena Park to honor Dr. Martin Luther King Jr.'s legacy. Among the many, many highlights: a Freedom March, live performances from the likes of the great marcus Shelby, the Liberation film festival, free entry to YBCA museum, the King and Faith scholarly lectures, the Black Comix Arts festival (see above), and tons more. Sun/18, 8am-5pm, free. Yerba Buena Park, SF. Learn about the whole weekend of MLK events here.