Good lord, 2016 — the year the music died, the year the Internet got too real, the year America got majorly oranged. When the Bay Area wasn't showing its resilience by coming together after tragedies like Orlando and Ghost Ship, we were tearing its hair out over rancid politics and online trolls.
Still, that trademark resiliency counts for a lot: We may have lost Bowie, Prince, Juan Gabriel, George Michael, Leonard Cohen, and so many other talents, but we made sure to keep listening to music, keep dancing in the aisles, and keep stretching the boundaries of imagination. The young peoples' protests filling the streets after Trump's election gave us hope for the future, and the wise words of one of our cultural leaders, Cleve Jones — "It's not over!" — should still ring in our ears.
The arts in the Bay Area kept on giving us even more hope: tackling big issues, dazzling with feats of skill, enthralling with important beauty. Here are some of our favorite moments from the past year, an here's to even more of them in the year to come! (Click here for more of our favorite things from 2016. Click here for our most read stories of 2016.)     
>> TYPE/CASTE
There is likely no one better suited to talk about harmful depictions of race and sexuality in the arts than a queer black performer. Rotimi Agbabiaka has steadily been making a name for himself in Bay Area theater over the past six years and noticed that casting directors often have a stunted vision when it comes to the roles that LGBT and POC actors are best suited to play. His experience — and that of a series of "blacktors" who Agbabiaka interviewed for Bay Area Theatre — are the subject of his luminous solo show, which debuted at the National Queer Arts Festival this spring and returned for a two week run at Brava Theater Center in September. In Type/Caste, Agbabiaka struts, stalks and flounces through the tale of his path to self acceptance despite familial and institutional bigotry. The play (please bring it back, someone somewhere!) is a must-see for arts administrators and theater fans, but also anyone with questions about how racism could be used to pave the way to the Oval Office. 
Read our full interview with Agbabiaka here.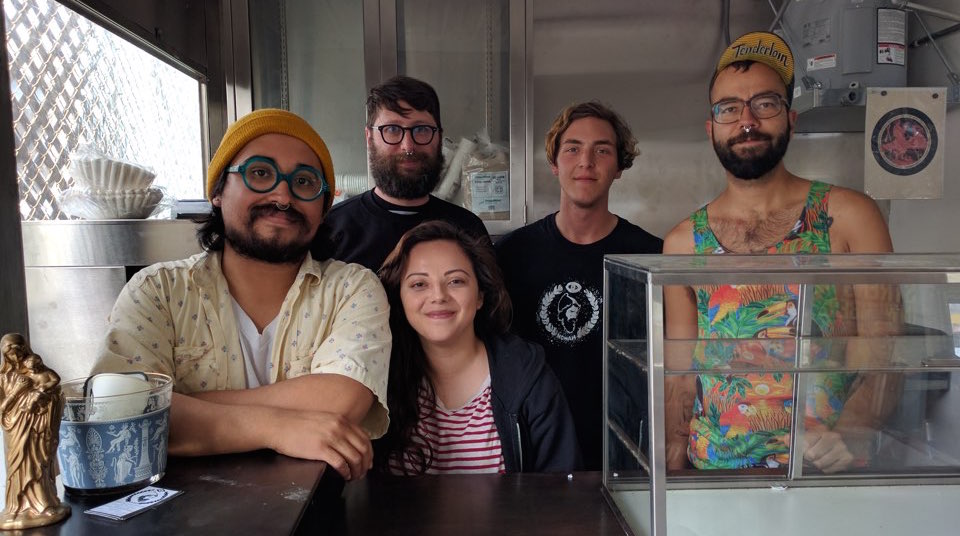 >> NOMAN COFFEE
Unlike the name of SF General or the sea level, we are confident that there is one thing that will never change in our city: our ever-present addiction to caffeine. So we've got to give props to this collective of working artists for capitalizing on our reliable penchant for specific kinds of milk and roasts. Noman Coffee may be located in a shipping container, but hey, so are a lot things are these days. The small space (with great coffee, of course) is the perfect place to work on a sketch or two, accented by the particular decorative tastes of its artist-owners (think Kate Moss beauty shots and comic Avengers posters.) 
Read our interview with Noman Coffee founders here.
>> SAVE OUR STUD
It was too, too much. After the shuttering of the Lexington Club, Marlena's, Esta Noche, and Kok Bar (not to mention the scads of other waterholes that have said goodbye over the past few years) the announcement by owner Michael McElhaney that The Stud's rent had been tripled per its next lease and that he, for one, would not be paying it, hurt San Francisco's queer nightlife community. But this time, someone decided to do something about it. A plucky gang of promoters, publishers, performers, and politicians (including 48 Hills publisher Marke B.) took the reins and formed a collective to keep the space open for generations to come. A week after the fire that took 36 lives in Oakland, some much-needed good news was handed down: the Save Our Stud! collective had signed a new two-year lease — they even managed to get a price cut. AND: there is a plan in place to preserve the club for the next half century, with the community's help.
Read more about Save our Stud here.
>> MUSEUM OF INTERNATIONAL PROPAGANDA
Never has there been a more pressing time in US politics to learn the distinction between politics and truth. (Although you could say that the President Elect has made the chasm between the two more evident.) San Rafael's Museum of International Propaganda, which opened in May, presents the perfect field trip for those looking to explore how governments across the world have manipulated their citizenry. The museum is full of the collection of Lilke and Thomas Breton, who have attributed their interest to the constant stream of house guests from other countries that they entertain as founders of the Cultural Homestay International program. Singular passions form the base of all the best quirky little museums — hello, Burlingame Museum of Pez Memorabilia — and this one is no different. Over 25 countries are represented from Vietnam to Germany, and all is geared towards giving attendees a better idea of how propaganda works in the here and now. 
Read our interview with the museum's owners here.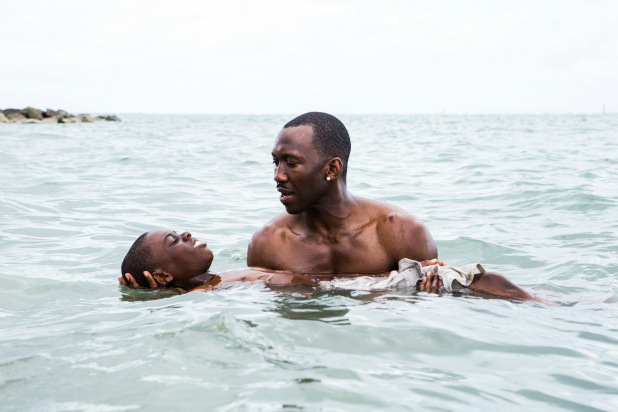 >> MOONLIGHT
An exquisite, hyper-intimate movie about the life of a gay black man in Miami united both critics and audiences in near-unanimous adulation. "Moonlight, Jenkins' second feature (after his San Francisco-based debut, Medicine for Melancholy), offers not just further, expanded proof of his precocious stylistic mastery. It's also one of year's most substantive and emotionally nuanced films, not to mention that rare U.S. feature you can call 'exhilarating' for its sheer artistry," wrote Dennis Harvey. We'll see if the Oscars agree.
Read Dennis Harvey's Moonlight review here. 
>> BEST OF THE BAY
You can't keep a good thing down — especially if it's been going strong for more than four decades. Although the Bay Guardian stopped publishing regularly in print in 2014, this year it hit the streets again in the form of two endorsements issues and a special Best of the Bay. In the 41st annual Best of the Bay, 9000 readers voted in more that 150 categories, ranging from Best Burrito and Best Drag Queen to Best Shoe Store and Best Politician. 35,000 copies hit the streets, just in time to mark the Bay Guardian's 50th anniversary. Cheers to the thousands who helped keep this Bay Area tradition alive. 
Read the 206 Bay Guardian Best of the Bay here. 
>> SCRAP
Yes, it's been around for 40 years — but in celebrating that milestone in 2016, SCRAP — the non-profit creative reuse center, materials depot, and workshop space founded in 1976 in San Francisco — brought attention to the great fact that it has diverted more than 250 tons of waste, snatched from the landfill for an alternate life as art supplies for artists across the age spectrum. Yes, trash into art is a truly local tradition, creating wonders from the rubbish bin, as SCRAP's 40th anniversary at Minnesota Projects gallery showcased earlier this year. 
Read our interview with  SCRAP founder Anne Marie Theilen here. 
>> STEVE REICH
There wan't a dry eye in the Symphony Hall when legendary minimal music composer Steve Reich celebrated his 80th birthday by duetting his iconic "Clapping Music" with conductor Michael Tilson Thomas. Two greats, perched on stools, clapping in alternative rhythms to timeless effect — you'd be hard-pressed to find a more perfect musical moment. (Although the SF Symphony certainly provided its fair share it its exhilarating Soundbox series.) The world-renowned Reich, whose art blossomed in the Bay Area, was the subject of a bang-on, weeklong symphony retrospective, which included a performance of "Different Trains" by the Kronos Quartet.  
Read about Steve Reich's 80th birthday celebration here. 
>> COUNTERPULSE
As many fears as we have about the potential for "art washing" — using arts projects to make "undesirable" neighborhoods appear ripe for gentrification — the Tenderloin is attracting more and more arts organizations, especially ones displaced by lost leases and skyrocketing rents. That's the case with CounterPulse, the cutting-edge 25-year-old performance space and arts incubator. Now housed in a lovely new magenta building, which opened this year in the Theater District, the scrappy CounterPulse is back to giving local artists a stage. We couldn't be happier that one of our favorite art orgs found this new home.    
Read about CounterPulse's new home here.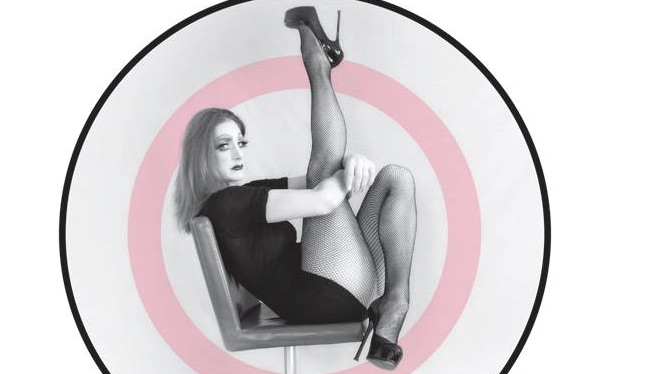 >> FAUXNIQUE
Now, more than ever, the radical feminist voice of this incredible female drag queen performance artist much be heard. Fauxnique, aka Monique Jenkinson, has performed and sharpened her "The 'F' Word" (the 'F' is for feminism) show  — which played this year at oasis — into a concise tool for dissecting the patriarchy while displaying her ace ear and eye for mesmerizing stage antics. In a Fauxnique show, there are fabulous high kick and lip sync moments, but also an effulgence of dazzling Herstory and commentary. Fauxnique has been a fixture on nightlife and theater stages for many years — the stories she tells come from her close observation and experience of the contemporary world (and underworld).
Read more about Fauxnique here.