This week brings the kickoff to the 20th edition of SF Docfest, the rapidly-becoming-venerable nonfiction showcase that nonetheless continues to put the fun in documentary cinema appreciation. While other such showcases tend to be soberly issue-themed, focusing on the environment, activism, or some such, Docfest pursues—though not exclusively—colorful human interest stories, musician profiles, and other subjects on which there will not be a class quiz afterward.
This year's festivities, June 3-20, offer an edging-back-towards-normalcy mix of both online streaming and in-person screenings at the reopened Roxie Theater. Proceeds from the latter's ticket sales will be donated entirely towards supporting that historic venue.
The opening night selection this Thursday (which will be followed by a Roller Disco party at Fillmore Street's Church of 8 Wheels) is Summer of Soul, the first directorial feature from Questlove of The Roots. Subtitled …Or, When the Revolution Could Not Be Televised, it's a look back at an extraordinary if hitherto little-remembered landmark. The 1969 Harlem Cultural Festival was a six-week "Black Woodstock" whose incredible musical lineup included Stevie Wonder, Sly and the Family Stone, Nina Simone, Gladys Knight & the Pips, Mahalia Jackson, Hugh Maskela, the 5th Dimension, Max Roach, Abbey Lincoln, B.B. King, Mavis Staples, The Chambers Brothers, and many more.
Yet somehow the footage shot of these performances went unseen for 50 years until this project, which deploys Chris Rock, Lin-Manuel Miranda, and others as latterday commentators. Capturing a peak moment in both Black Power politics and Black popular artistry, Summer (which gets a general release in early July) promises to be a roof-raising flashback.
Music is also the medium and the message in Edgar Wright's The Sparks Brothers, Docfest's official "Centerpiece" selection. It has the beloved Brit director of Hot Fuzz making his first nonfiction feature about the equally cult-adored band Sparks, a vehicle since 1967 for the Mael siblings Ron and Russell. Though they never enjoyed a major commercial breakthrough (at least not in the US), their satirical wit, melodic prowess and genre-defying musical palette continue to attract a fervent fanbase whose celebrity members interviewed here include everyone from Beck and Bjork to Neil Gaiman. It's an epic (at 140 minutes) appreciation of an act perpetually considered under-appreciated.
As ever, SF Docfest features a whole lot of programming about art and artists, including the gallery world (Everyone Wants to be the Next Weismann), dance (Australian Firestarter: The Story of Bangarra), Brit electronica act turned conceptual art-makers The KLF (Welcome to the Dark Ages) and outre fashion design (Who Is Lun*na Menoh?). Of particular local interest is Tell Them We Were Here (previously reviewed here), a survey of eight nonconformist current Bay Area visual artists, and Rogelio Abraldes' impressionistic Impulses, an ode to regrettably short-lived Walnut Creek music venue The Impulse Room, whose schedule demonstrated the endless diversity of local talent in jazz, R&B, hiphop, soul, salsa, et al. Among the festival's 38 shorts, there's also a valentine to former resident busker the Space Lady.
The program features plenty of eccentric slice-of-life views, capturing the female Mexican show wrestlers of Luchadoras, two buddies trying to juggle creativity with hard-won sobriety in Clean Slate, furry-rodent aficionados (Guinea Pig Diaries), and the rhythms of the City of Light (Lost and Found in Paris). There are studies of singular communities, such as an isolated Appalachian town that attracts purported sufferers from extreme environmental sensitivities a la Todd Haynes' Safe (Green Bank Pastoral), or (in Victoria) California City, the never-finished grand residential development 100 miles from Los Angeles whose crumbling, dystopian sprawl is nonetheless home today to about 14,000 hardy souls.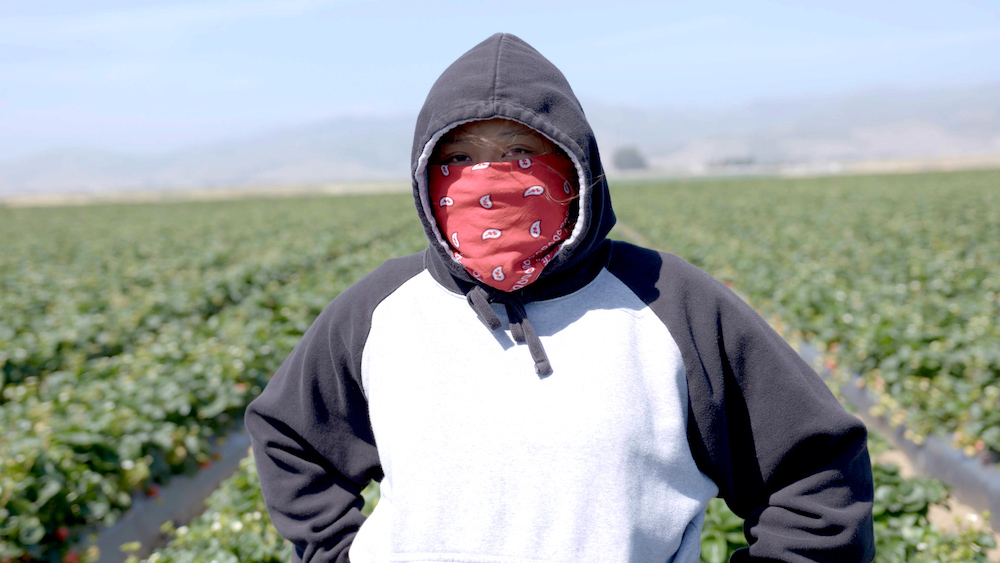 Other features zero in on bizarre pursuits, like the export of ancient living trees from former Soviet nation Georgia to private groves across the globe (Taming the Garden). Some focus on struggle, whether amongst the middle-class white Southern family bankrupted by predatory capitalism in Shared Resources, or a Latinx clan's attempt to climb a ladder from agricultural toil to the American Dream on California's central coast in Fruits of Labor.
On a more international plane, Docfest offers glimpses of life in Singapore around its 2015 golden jubilee celebrations (Sementara); collision between ancient heritage and modern needs in West Africa (In the Eye of Niger) and Costa Rica (Rebel Objects); overviews of daily activities in Istanbul's famous Cerrahpasa Hospital (Phases of Matter) as well as a Madagascar prison (Zaho Zay): and the grueling, sometimes hopeless efforts by women to attain divorces in Morocco (Suspended Wives).
Further belying the idea that SF Docfest is all nonfiction fun and games are several films about straight-up activism, whether dealing with food production (Seasons of Change on Henry's Farm), militarism (False Alarm, about Hawaii's 2018 missile-attack scare), hacktivism (The Face of Anonymous), or general woke-ness amongst the young (The Revolution Generation).
Also falling into that last niche is the festival's official closing night selection, Kid Candidate, Jasmine Stodel's endearing account of a city council run by 24-year-old Hayden Pedigo—a musician and performance prankster whose campaign in Amarillo, TX started as a sort of joke. But when it picked up unexpected steam, he realized that the depth of institutionalized corruption in what one observer calls "one of the most beautiful places in the United States with some of the ugliest people in it" really did need an opposition voice to combat the extremity of its racial and economic divides.
Pedigo may be naive and under-prepared, but good intentions do matter—especially when you're up against the kinds of hypocrites who think the Lord put them into office, as opposed to a well-oiled political machine. (Kid Candidate is particularly worth seeing for scenes with current mayor Ginger Nelson, a vessel for smiles, tears 'n' Jesus straight out of The Stepford Wives.)
One doubts Amarillo is a hub of LGBTQ+ activity. But despite Frameline being just around the corner, Docfest has that department covered too—via three programs that are, in fact, co-presented by Frameline. Workhorse Queen profiles Rochester, NY telemarketer Ed Popil, whose drag persona Mrs. Kasha Davis finally catapulted him to RuPaul's Drag Race and fame. Surviving the Silence scrutinizes an infamous early 1990s case in which a decorated US Army officer was expelled for being a lesbian by her superior…who was also a (closeted) lesbian, forced into that action by the military's then-policies.
Once a Fury casts back another twenty years to The Furies, a DC-based lesbian separatist collective whose twelve members (including soon-to-be-famed writer Rita Mae Brown) dedicated themselves to working out the ideologies and practical means to a sweeping "women's revolution" against male supremacy. That did not come to pass, at least not in the exact terms they envisioned it. Yet the shortlived group and its widely distributed newsletter had a huge impact on lesbian feminist thought for years to come.
Elsewhere, Docfest titles run a wide gamut from the tentacled theater magic-making of Alien On Stage to hard times on the streets of Chicago, with or without wheels (Skate or Die). Combining so many typical aspects of the festival's programming, the archival, political, fun and plain weird, is Dear Mr. Brody by this year's Non-Fiction Vanguard Award winner Keith Maitland (Tower). It retells the once-notorious, now largely forgotten tale of margarine heir Michael Brody, who at age 21 in early 1970 announced he wanted "to try to cure the problems of the world" by giving away his entire fortune. This made him an instant global celebrity, as well as briefly one of the most hounded people on Earth. But as his behavior grew more bizarre, and claims about his worth kept spiraling (from $25 million to $100 billion), the whole thing began to look like a publicity stunt—which it was. But it was also a lot more than that, including the prelude to a personal tragedy.
Weaving together actors, animation, interviews, archival footage (Brody's media tour even included The Ed Sullivan Show) and more, Dear Mr. Brody transcends the story's curiosity value to reveal the real treasure it generated: Boxes and boxes of plea letters that nearly all went unopened, as their recipient was overwhelmed by the thousands of responses to his "free money!!" offer. But as the filmmakers comb through them now, they discover a frequently heartrending, sometimes funny or just odd survey of what was on America's mind half a century ago. As one latterday observer here says, Brody's strange saga is "a hard story to tell, and what lessons can be learned from it, I don't know." Yet it constitutes a psychedelic flashback that is unforgettable and surprisingly poignant.
SF Docfest aka San Francisco Documentary Film Festival is available for On Demand viewing June 3-20, with select titles also playing the Roxie Theater June 3-17. Program and ticket info here.