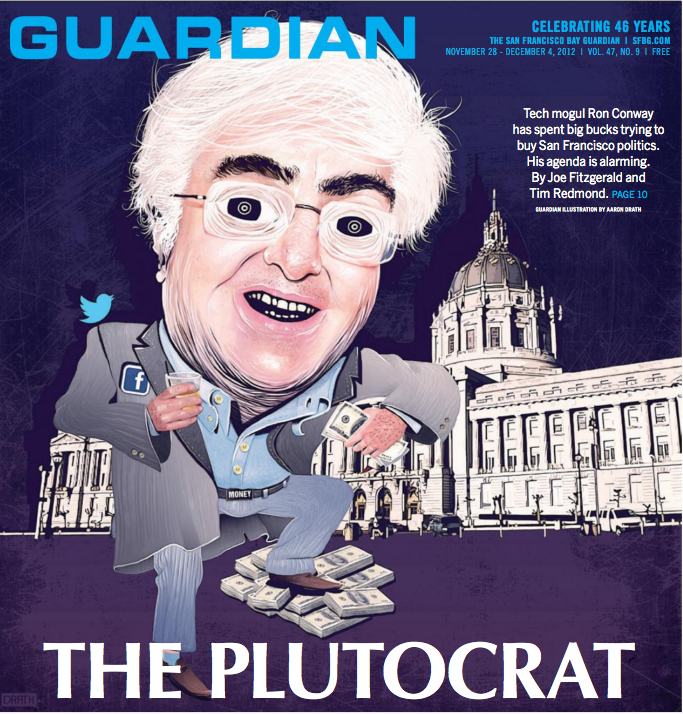 Two of the leading candidates for mayor told me this week that they think something went very wrong with the Planning Department's decision to move forward the application for a condo-conversion permit for the building owners who evicted 100-year-old Iris Canada.
Mark Leno told me that "The Commission's decision is a breath of fresh air as it provides a sense of justice too long delayed. As you mention, the Department's determinations raise many disturbing issues."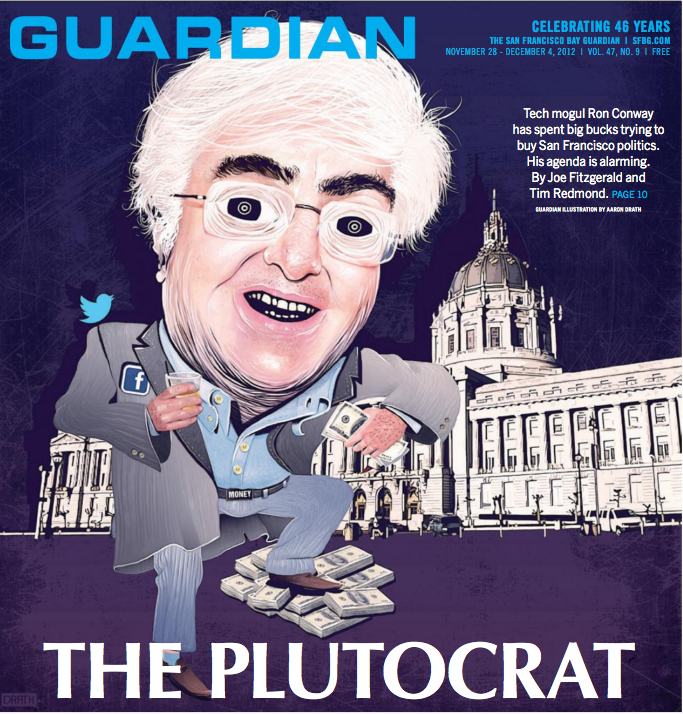 Sup. Jane Kim told me that "of course this is a problem." She said that the Canada eviction was so prominent in the news media that it's hard to believe the planners didn't know about it and were willing to check the box that said the building had no evictions.
It's not that hard to figure out where people have been evicted. Someone in the Planning Department ought to be tracking that anyway. The idea that this almost slipped through is shocking.
Perhaps the supes can hold a hearing on the process that planning uses to track evictions.
Sup. London Breed did not respond to my text message seeking comment. 
For ten years, Airbnb was able to devastate the housing stock in San Francisco, building a $10 billion company while thousands of apartments were turned into hotel rooms. For the first few years, the company operated with an entirely illegal business model: Every single Airbnb unit in San Francisco violated the city's short-term rental ban. Every one. And the city, under Ed Lee, did absolutely nothing.
A 2014 bill by then-Sup. David Chiu allowed the practice of turning rental units into hotel rooms to continue, legally; Breed was on the majority side of a shocking list of 6-5 votes that gave Airbnb everything it wanted. In the end, Kim voted for the bill, even after losing every significant attempt to amend it.
At the time, critics warned that there was no way to enforce the measure, and that thousands of tenants would lost their homes as landlords sought higher returns in the hotel business. Evictions continued to soar, rents continued to rise, and somewhere around 8,000 apartments that could have been available to desperate tenants were rented as short-term vacation units.
Plutocrat Ron Conway and his pals, including Airbnb board member Reid Hoffman, rewarded Chiu with more than $500,000 in IE spending against David Campos in their hard-fought race for state Assembly.
Finally, the city was forced to impose the fundamental rule that Campos had pushed for in 2014: A requirement that Airbnb and other STR companies bar illegal units from their sites. And now, guess what? Most of the 8,500 San Francisco listings on Airbnb are about to vanish.
That's because they were never legal. Yet they continued to operate, and make millions for the company, because Lee, Chiu, and their allies refused to enforce the city's laws and protect tenants against the greed of a multibillion-dollar tech company.
The Government Audit and Oversight Committee Meets Wednesday/17, and one of the items on the agenda is a long-delayed hearing on the enforcement of short-term rental laws. It might be time to talk not just about today's enforcement but about how many tenants lost their homes, and how many were unable to find rental housing, under the last administration's Airbnb-friendly policies.
Most of the mainstream news coverage of the mayor's race, including this otherwise fine and accurate piece by Rachel Swan, uses the word "moderate" to refer to Acting Mayor Breed. Breed herself says she has no ideology and is not a partisan.
But anyone who wants to know how this mayor's race is lining up needs to go beyond labels – Breed has voted with the progressives at times – and read this key scoop by Joe Fitzgerald Rodriguez at the Ex:
Welcome, folks, to the Great Supervisor Shakedown of 2018. 

Ron Conway, the tech mogul and billionaire ally of the late Mayor Ed Lee, has contacted moderate-leaning members of the Board of Supervisors with one message: Support Acting Mayor London Breed for interim mayor — or else.
That "or else" is clear and simple: Conway routinely spends hundreds of thousands of dollars on independent-expenditure committees to attack candidates he doesn't like. Everybody on the Board of Supes knows that. They all got the message.
The reason this is so critical is that it shows what's really at stake. Conway was  behind the Big-Tech-friendly policies of Mayor Ed Lee, and was behind the election of Big Tech-friendly politicians at the local and state level. He's among the people most responsible for the current state of the city – for the housing crisis, the tens of thousands displaced, the radical income inequality, the loss of entire communities.
Now: Neither Kim or Leno is a radical anti-tech socialist. Kim voted for the Twitter tax break. Leno worked with Conway and Lee on state Ellis Act legislation.
But Conway apparently sees them both as a serious threat to his control over City Hall – and the policies that have made him and his Big Tech and Real Estate pals even more rich and powerful. He is all in with Breed.
That doesn't mean Breed has promised him anything. As I have said before: She has her own political compass, and her votes are not always with the conservatives.
It does, however, mean that Conway – and since he works closely with other local oligarchs, most of the Big Tech and Real Estate leadership – feels very strongly that Breed is the person most likely to continue with the policies they like. They see her as the successor to Ed Lee. They are very savvy operators with billions of dollars at stake. Maybe Conway is wrong, and in the end, Breed, if she's elected, will got against him. But he clearly doesn't think so.
The so-called "moderates" on the board, apparently, are listening to Conway. There are no candidates who can get more than five votes for interim mayor (even people who would be relatively neutral caretakers). Conway's money means more to a majority of the board than the concept of separation of powers, the fact that most voters want a caretaker, or basic fairness.
In my mind, there's nothing "moderate" about the Conway agenda. His economic policies are essentially Trumpian, aimed at creating great wealth for the few and telling the rest of us that some of that will trickle down.
So if you don't like what the policies of Ed Lee have done to San Francisco, keep that in mind as you think about the mayor's race and who Lee's people are supporting — and as you think about voting for supervisor in June and November. Instead of "progressives" and "moderates," maybe we should talk about "Conways' Crew" and "The non-plutocrats."
As of this week, there will be no board meeting this week to consider whether to allow Breed to continue to control both branches of government. Breed didn't schedule a special meeting in time, and at this point, nobody has six votes anyway.
Conway, so far, is getting his way.