It's too early to know what the local news media will do about a Board of Supes committee deciding today to once again delay Mayor London Breed's extensive changes in local housing approval rules.
But based on a big piece in the SF Standard today, we can guess: It will be all about the Nimbys continuing to slow down changes that would allow more housing in the city and bring down prices.
The mayor's bill has a lot of minor problems, as Sup. Myrna Melgar pointed out at today's Land Use and Transportation Committee hearing: "There are bunch of technical discrepancies and we want a lot of clarity in the code," she said.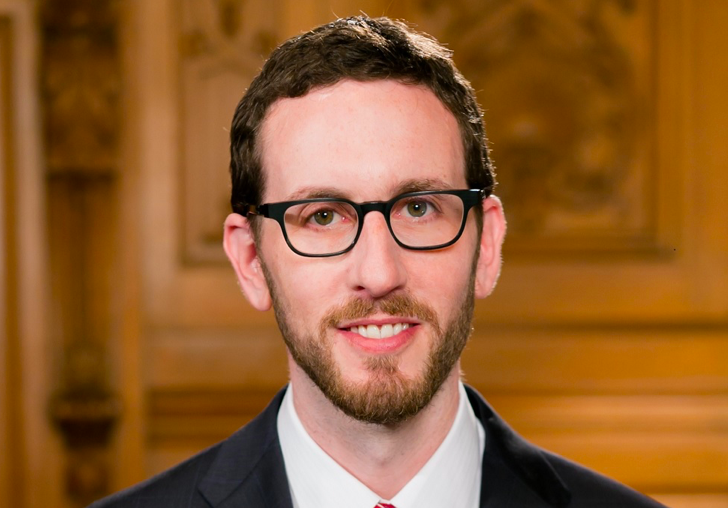 Sup. Aaron Peskin was more direct: He called it "a piece of legislation that was not ready for prime time, that is subject to open-heart surgery that is taking a lot of time, and it pisses me off. The mayor is making us do her work, and it's not cool."
He said that if any of his colleagues on the board has introduced this, they would have been told to bring it back when it was more fully developed.
Still, a number of speakers from groups like SPUR, SF Yimby, and the Housing Action Coalition said they supported the legislation—apparently as it is—and urged the supes to move it forward.
That led Sup. Dean Preston to ask those groups to clarify their position before the next hearing Oct. 30. "If you continue to support this without changes," he said, "that is supporting streamlining the demolition of rent-controlled housing."
Planning Director Rich Hillis said he would back changes to the law preventing speculators from tearing down existing rent-controlled housing without any community input or oversight. But that's not what the Mayor's Office is currently proposing.
So: The Standard.
The headline reads: "Are Yimbys on the Verge of Winning San Francisco's Housing War?"
Let's parse that for a second.
Calling the housing debate in this city a "war" is particularly unfortunate right now. It's also inaccurate: Nobody I know in city politics is against "housing." Not that many folks who have any credibility oppose increased density or say that the city doesn't need more places for people to live.
The debate for a lot of us is much more simple: Will the private market, driven by private, for-profit developers, ever create housing that's more affordable to the people who work in San Francisco?
And does the city have any plans at all to create the 42,000 affordable units that the state has mandated in what is now about seven years?
Here's the Standard on State Sen. Scott Wiener:
Those efforts have made him loved by YIMBYs, the boisterous "Yes In My Backyard" movement that believes developing both market-rate and affordable housing will reduce costs and demand. But some of those same laws have made Wiener equally loathed by NIMBYs, a less-defined group whose reputation for saying "Not In My Backyard" is rooted in retaining the character of neighborhoods, often leading to accusations of opposing new developments under the pretext of environmental concerns.
It's accurate that the Yimbys believe that developing market-rate housing will reduce costs. It's not accurate to say that Wiener or any of the Yimbys have any plans or ideas or concepts or even the foggiest notion of how San Francisco can fund 42,000 units of affordable housing, which might actually reduce costs for working-class residents.
And it's not accurate to say that people who opposed some of the development projects The Standard talks about were motivated by "the pretext of environmental concerns."
Some opponents of some market-rate projects have argued that those developments would lead to gentrification and displacement in low-income communities. There is abundant evidence to support that concern.
Some supervisors have said that some projects would cast shadows on local parks—but that's not being a Nimby. For better or for worse, the city's law, passed by the voters in June, 1984, bans developers from blocking sunlight in the parks.
I have heard no Yimbys seeking a repeal of that ordinance.
More from the Standard:
Under the city's Housing Element, a plan adopted earlier this year, the city is on the hook to allow for 82,000 new housing units by the end of 2031.

However, San Francisco has approved just 1,743 new units for construction this year, according to the city's Planning Department. The city's current state-set targets for new construction, known as Regional Housing Needs Allocation goals—broken down across four income levels from very low to above moderate—suggest the annual number of approved units needs to be around 10,000.

One reason for this is San Francisco reportedly has the lengthiest building permit process in the state at 627 days—roughly 400 days longer than Oakland and 300 days more than Berkeley.
"We're so many thousands of units behind in housing production that we have to continuously, systematically attack this problem," said Laura Foote, executive director at YIMBY Action.
The truth is that the Planning Department and the supes have rejected very few housing proposals this year, or last year. The reason that so few permits have been issued is that developers aren't applying for permits. More than 50,000 units are already approved, but unbuilt.
That's because of construction prices, interest rates, and the lack of capital (and demand).
What the Yimbys have won is the media narrative. That's really frustrating to a lot of us, because the Yimby narrative is the kind of simplistic, looks-good-on-a-postcard, easy and catchy slogan: Supply and Demand. Build more and it gets cheaper. That has no relation to modern economic reality in highly developed urban housing markets like San Francisco.
The truth is a lot more complicated. It involves deeper issues like deep and growing economic inequality, the failure of the federal government under both Democrats and Republicans since the election of Ronald Reagan to fund urban housing at a reasonable level, the real-estate industry control over the state Legislature (preventing meaningful rent control and eviction protections), massive developer greed (supported again by leaders of both parties) and the fact that housing development is now funded by international speculative capital that demands returns so high that only luxury condos "pencil out."
Understanding that requires a willingness to look beyond the simple slogans. But it's not really that difficult.
There are plenty of experts who are happy to talk to reporters. The data is plentiful.
Yet somehow, the local (and national) news media can't stop for even a moment to ask if the narrative it has been pushing is wrong.
That's why the Yimbys are "winning." And it's bad for everyone who actually cares about affordable housing in America's cities. Because the private market and deregulation and supply-side economics can't solve the problem; it can only do what it's done for decades, which is make the situation far worse.
I wish even one mainstream media reporter in San Francisco would be willing to say that.