Bhangra, Balkan, homohop, highlife, Motown, underground: Despite the city's homogenizing threats, the SF nightlife scene remained diverse and fantastic.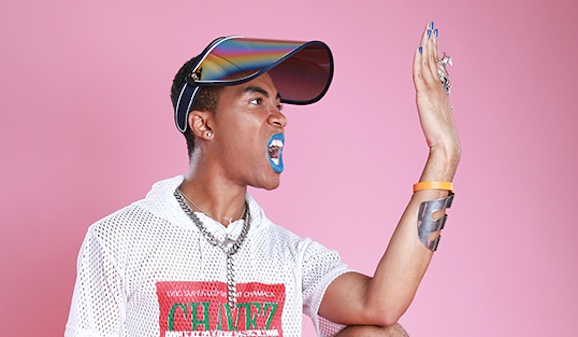 BY MARKE B.
PARTY RADAR House, techno, disco, hip-hop, reggae, salsa, soul, rock and roll — almost all of the music pumping from your nightclub's speakers originated in communities of color. (Even your Monday Bluegrass comes from a vibrant-if-disadvantaged culture.) Yet to read most of our local and national nightlife press recently, you'd be hugely forgiven if you thought your only option for dancing comes courtesy of a bunch of indistinct white dudes with funny names and shiny laptops. Granted these guys fall into two very different camps: Febreeze-scented, daylight-starved techno-Europeans or tank-topped EDM bros soon to suffer some serious fist-pump arthritis. Hurray for diversity?
That's not what our wonderfully colorful nightlife is really like at all, of course. But it's sadly not an unfamiliar lament, that most of the folks who get the press hardly reflect (or sometimes hardly respect) the origins of their music. It's been rung out since the days of Elvis, right through rave, and into some mighty weird hip-hop permutations of late.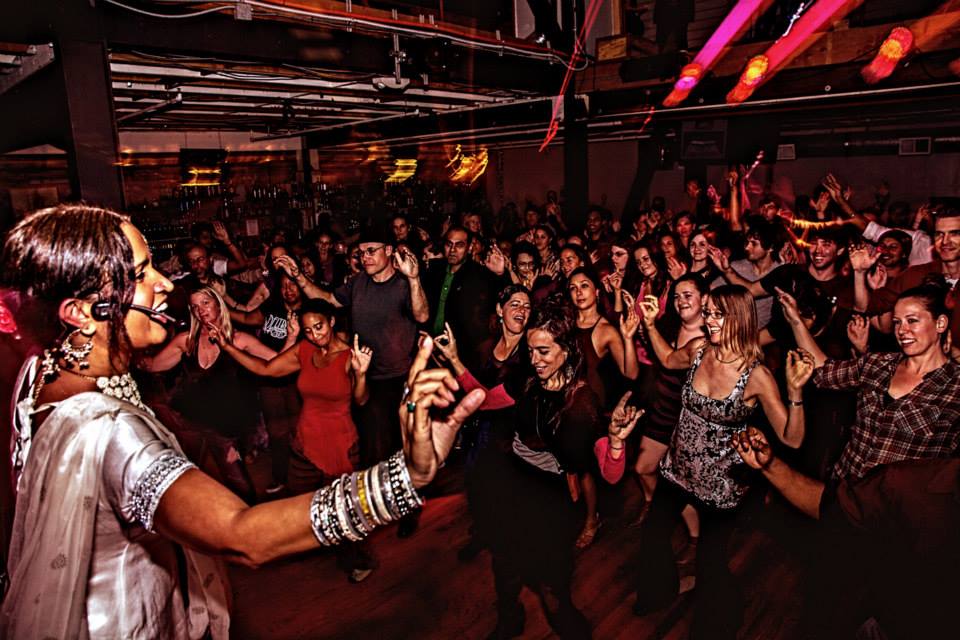 This doesn't mean white men can't spin! The more people, no matter what background, who feel the love for a music so much they want to transmit that love to others, the better. But pop-EDM's rise to prominence, coupled with new, aggressive niche-marketing models for aspiring DJs (who the heck were all those pubescent dudes headlining the lovely Audio club this year?) have definitely amplified a lack of flavor in nightlife, alas, even if the music's often been a blast.
Which is pretty appalling considering all the things that have gone on this year in American society at large. As my mentor Phil Sherburne presciently pointed out several years ago, you can't just throw a few "ethnic" voices over the top of a dance record and call it authentic. In discordant times like these, with communities of color finding their voice in tragedy, we more than ever need dance music that represents, unites, and releases, rather than merely appropriates and capitalizes. And, to that point, it would be thrilling to see a more representative array of faces and styles pumped in the local press.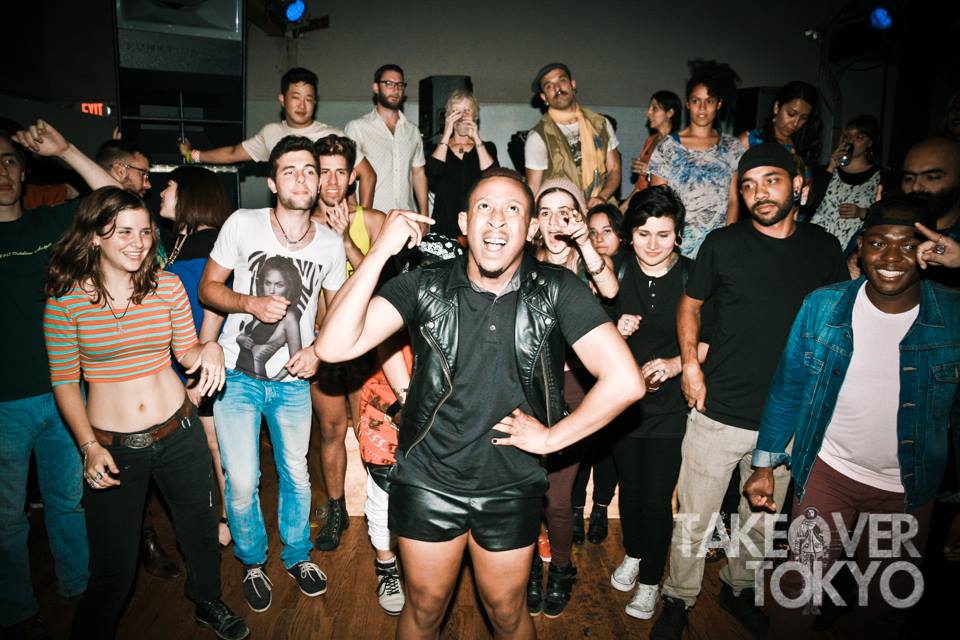 Thank goddess SF's actual club scene, despite all the changes undermining the city's artistic community, still retains a diversity of sights and sounds that would astound anyone who actually spends a minute looking around. That's thanks to some of our best party promoters, who show a true love and deep appreciation for the music, and who go out of their way to open our ears and eyes to the vast diversity of the global scene. How much longer is this situation sustainable? Who knows. But before we cede all the cool stuff to the East Bay (and all the rest to Ruby Skye) we're still giving it all we've got.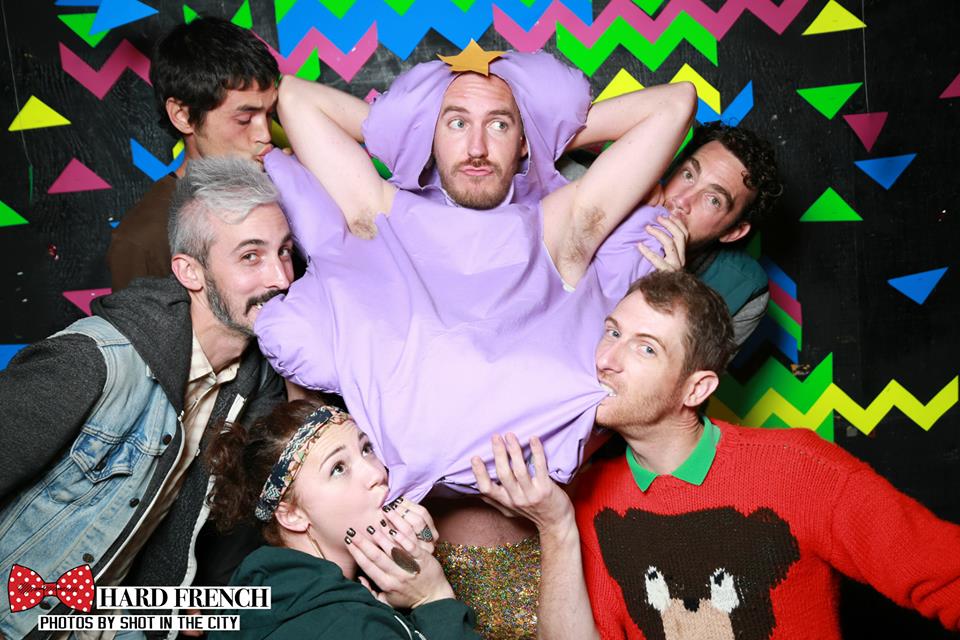 Yes, we may have lost our only lesbian bar, our only Latino gay bar, our only salsa club, our last rave-era hold out, our plush underground cabaret, and soon one of our most diverse Mission dance floors — not to mention 250 or so club kids who moved to LA/ Palm Springs/ Chicago/ Mexico/ Temescal. Hell, we even lost #1 house legend Frankie Knuckles, SF house pioneer Josh Ezelle, storied soul-funk-jazz drummer-producer Idris Muhammed, and Paco de Lucia, king of flamenco, one of the original nightlife scenes. But we're unstoppable, no?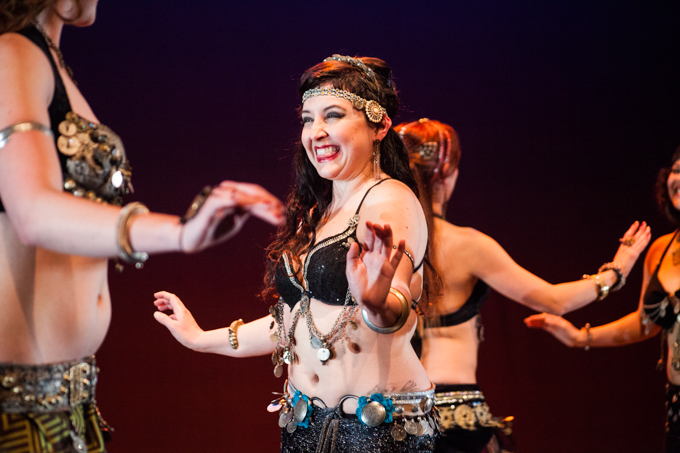 At least that's what a quick glance at the crazy nightlife year that was makes me think — and I hardly remember any of it! It was that good. (And so were all the people who got me home — thank you.) Here are some things about all that.
A dizzying array of regular club nights like Non Stop Bhangra, Kafana Balkan, Housepitality, Push the Feeling, Dub Mission, Motown on Mondays, Hard French, 120 Minutes, Club Some Thing, Swagger Like Us, Mighty Real, Deep, Booty Call, Tubesteak Connection, High Fantasy, Disco Daddy, Pound Puppy, Trap City, and Bootie kept everything bright and lively, and offered an in-the-flesh cultural guide to our city past and present.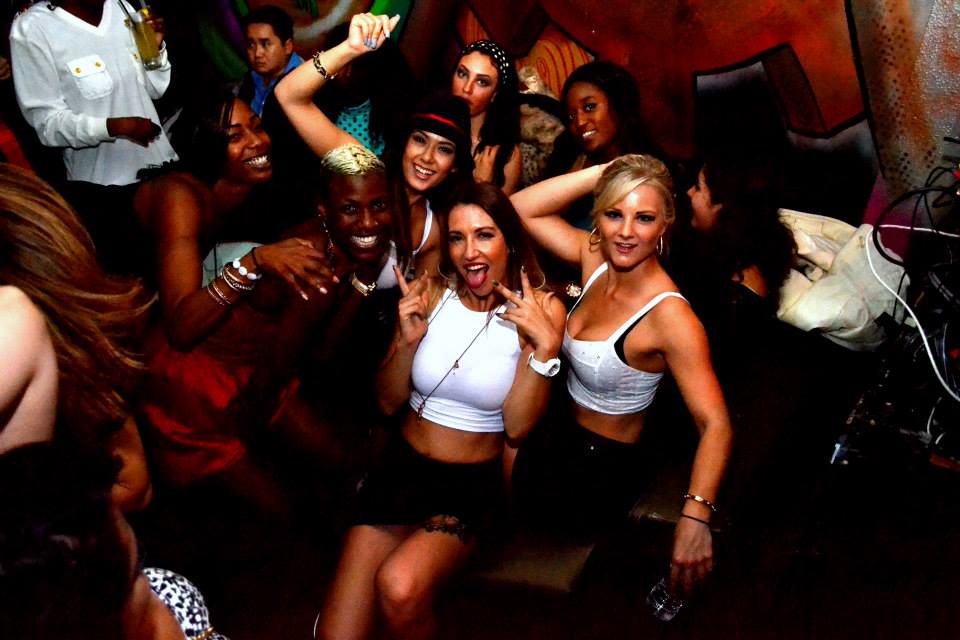 Powerhouse promoters As You Like It, Lights Down Low, Honey Soundsystem, and Sunset kept things more than swinging into the wee hours, with ballooning lineups of jaw-dropping guests — and sometimes ballooning prices as well. Still, who wouldn't have paid $40 on the secondary market to see Todd Terje improvise 13 ecstatic minutes from megahit "Inspector Norse" in a hallucinatory Elton John-Miami Vice piano lounge environment at Public Works?
Other party wows of note: DJ Sprinkles in a twinkling Blade Runner capitalism-cataclysm indoor streetscape at F8; Mighty transformed into a gothic cathedral for Pride (with DJs Discodromo), a Keith Haring-like wonderland (with DJ Spencer Parker), and then an eerie replica of Disneyland's Haunted Mansion on Day of the Dead (with DJ David Harness); Mezzanine's dazzling indoor Ferris Wheel light gig and outdoor stripper pole for Folsom Street Fair (for DJ The Black Madonna); and Mr. Scruff's insane animation extravaganza at Public Works. Also, SF can be its own special effect, as witnessed at summer kickoff Sunset Island Picnic on Treasure Island, one of most beautiful vibes of the year.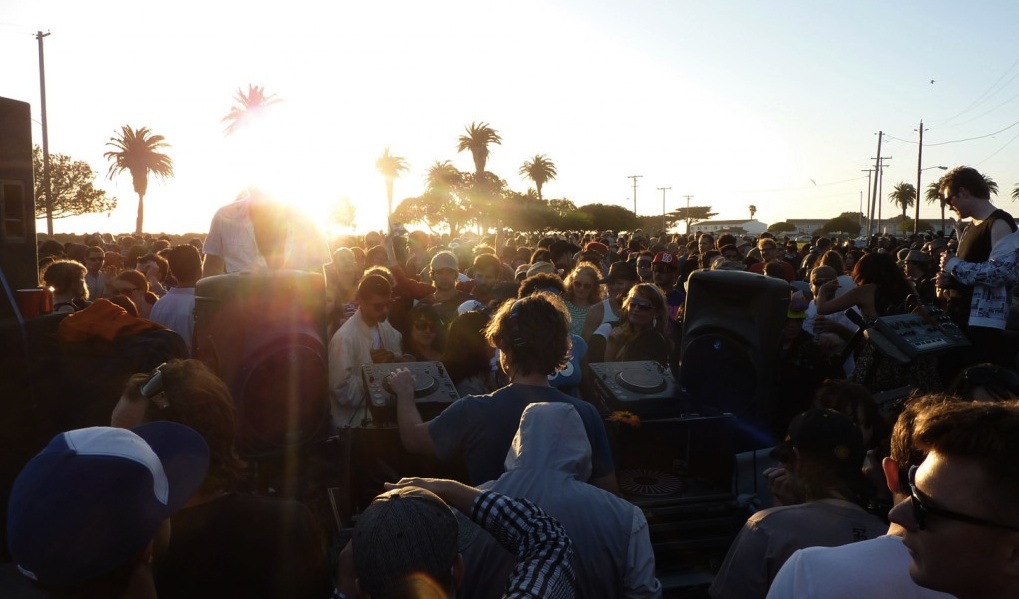 You don't need to go big for perfection, though: Probably the best time I had on the dance floor this year was at Awesome Tapes for Africa at the tiny Underground SF — the DJ/ethnomusicologist kept us in a polyrhythmic frenzy, playing pan-African styles from highlife and benga to tsoro disco and Moroccan gnawa — all on cassettes he scored on his endless travels. Total bliss.
Also, and this is our secret: The hippest party spot in 2014 was RS94109 record store on Polk afterhours. Shhhhh.
Moving on. Burner nightlife held out, with Opulent Temple, Pink Mammoth, and a slew of soundcamps keeping the fun fur flying at special parties. And the underground returned — never in my SF existence (well, at least since maybe 1998) have I received so many invites to extralegal affairs. It's been wonderful and exhausting. And then, on top of it all, there emerged a giant laser-eyed party sheep named BAAAHS, which rocked parties from Folsom Street Fair to the top of Twin Peaks, and is probably coming soon to an outdoor venue near you.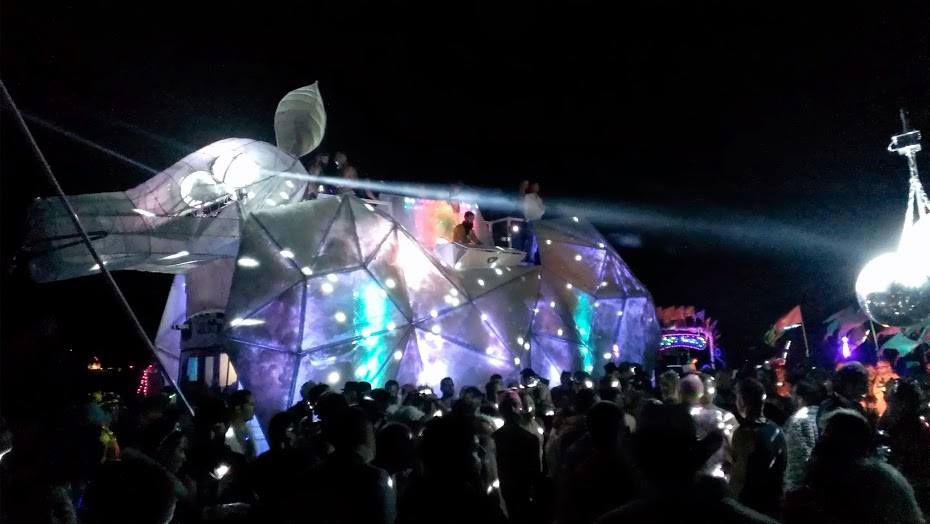 Gone to a better place: Afro-Latin funksters Afrolicious rolled up their raucous weekly party to tour live. Techno wiz Avalon Emerson moved herself to Berlin to conquer the world. Icee Hot is wrapping up its string of small, incredible parties with a 28-hour-marathon in January. And scary-fab drag mainstay Trannyshack, which I think is 150 years old, morphed bigtime, first slightly changing its name amid (well-timed) controversy, and then becoming Mother, at fascinating, soon-to-be-opened new Oasis club in SoMa.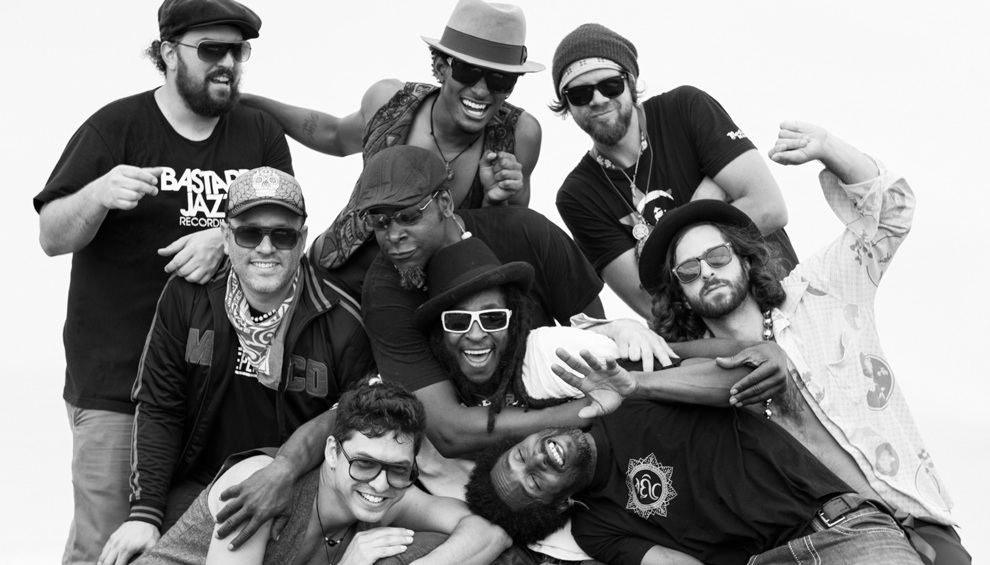 We're about to be hit with a slew of new openings (despite all that nonsense about the Internet killing nightlife, it seems we can't get enough of it) — and I'm just going to tell you to brace yourself, because it will probably involve a lot more artisanal cocktails and steampunky interiors, sorry. That's just where we're at right now. But please take heart. At the purple-lit, white-leather-banquetted, ultra-lounge height of Web 1.0, there were still kids making glitch, 8-bit, queer electroclash, and speed garage music here. You've just gotta look in the basement to find the good stuff.
BEST CLUB TRENDS OF 2014: Gay pups, purple pants, Ellesse kicks, soft hair, CoreCult interiors, Future Weapons lighting, live plants, jazz cuts dropped whole into techno sets, deliberately disorienting black metal dance remakes, classic drag, cute animation, goofy fake trends (health goth, normcore, bearded drag, top buns), South African house, Mexico City, Matrixxman and Vin Sol, Hong Kong, hallucinogens, hip-house, unapologetic Whitney Houston, lipstick on boys, smoking jackets on girls, DJs with real names, torn stockings, no stockings, no genders, no cellphones, still no Club-Mate.
STAY TUNED for my favorite mixes of the year (just in time for your New Year's hangover).
PS: Our queer club promos have now gotten to a place where they're now being accepted into film festivals. This one was from Folsom Street Fair's Deviants Arcade, enjoy: