MUCH ADO ABOUT FOLSOM Folsom Street Fair is two Sundays away (watch for my party guide), and what better way could organizers seize the news cycle ahead of time than… alienate the beloved Sisters of Perpetual Indulgence? The transition to new Folsom management three years ago has had its wee bumps, but once you start upsetting the incredibly charitable Sisters, look out!
Here's the gist: For 25 years the Sisters have greeted people at Folsom's gates and collected an entrance donation from patrons. Passing through a spanking tunnel of gay drag nuns to get into the leather fetish fair—what's more San Francisco than that? The Sisters then usually get a portion of the proceeds to donate throughout their charitable network; they've raised hundreds of thousands of dollars over the years. But something different is happening this year.
As SFist puts it: "What appears to be at issue here is the how much the Sisters organization gets compensated, and the conditions of their volunteer shifts. These terms are contractually revised every year, and several Sisters speaking up individually don't like where this year's negotiations are heading."
In fact, here's leader Sister Roma herself laying some of the facts out:
Will the sisters pull out of the fair? Unclear yet, but they keep on giving. See below Sat/21 for info on their annual Project Nunway fashion show to raise money for charity.
ALL THE WORLD'S A STAGE We're about to be showered with Shakespeare—CalShake's Macbeth starts Sat/21 and the San Francisco Shakespeare Festival's As You Like It runs this weekend for free in McLaren Park, with the African American Shakespeare Company's Othello starting October 12. But for those with a more contemporary, feminist bent (with some Shakespearean high stakes), you won't want to miss the plethora of Caryl Churchill plays coming our way in the next year. The groundbreaking British dramatist is still producing works at 81, and we get four of them: ACT's Top Girls (September 19–October 13), Custom Made Theatre Co.'s Cloud 9 (November 15–December 15), Shotgun Players' Vinegar Tom (December 6 – January 5), and Magic Theatre's Escaped Alone (April 14 – May 10). In fact, you can take in the bold breadth of Chuchill's work here with the Caryl Churchill passport, which gets you all four plays for under $100. A steal.
UPCOMING ARTS EVENTS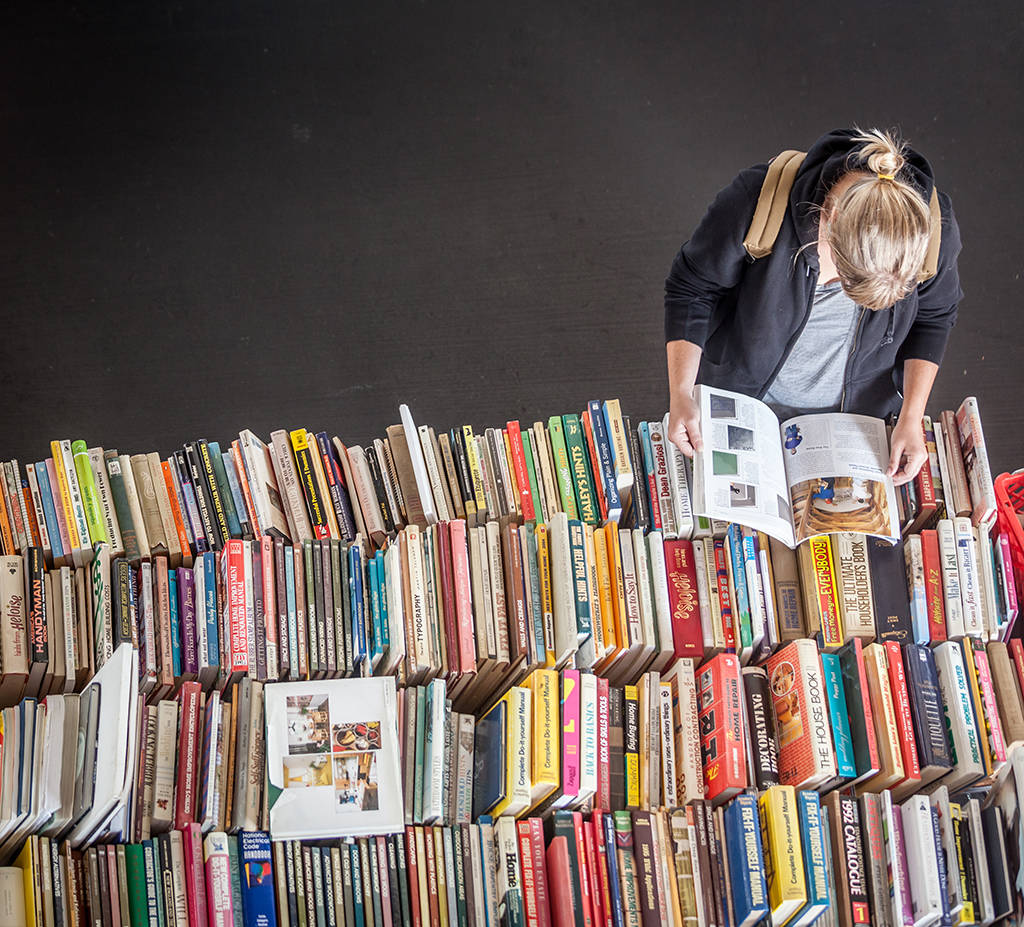 WED/18-SUN/22 EVENT BIG BOOK SALE "Every year the Fort Mason Festival overflows with bargain shoppers at the Big Book Sale, an iconic San Francisco tradition. The sale opens to the public on Wednesday morning through Sunday. On Sunday, all items will be sold for just $1. All sections will be restocked daily with new and exciting finds; there will be no shortage of great titles. The multi-day event attracts over 10,000 book lovers from the Bay Area and beyond." Fort Mason, SF. More info here. 
THU/19-OCTOBER 13 STAGE TOP GIRLS We're already having a very good theater season in the Bay Area, and this contemporary classic from Caryl Churchill at ACT will hold the momentum. "In Thatcher's Britain of the '80s, Marlene celebrates a promotion with a dinner party full of legendary, historical, and mythical women, from Pope Joan to one of Chaucer's pilgrims to an imperial Japanese courtesan. As the wine starts to flow, each of these iconic women shares her own stories of sacrifice and success—but where's the sisterhood?" ACT Geary Theater, SF. More info here.  
THU/19 TALK COCKETTES 50TH ANNIVERSARY Oh hey, I'm moderating a panel of original members of the iconic "gender-bending, acid freak-out, satirical, hysterical theater troupe." We're turning the Balboa Theater into a Cockettes shrine, with movies, performance, and memorabilia galore. It's all thanks to the newly minted San Francisco Cultural History Museum. 7pm, Balboa Theatre, SF. More info here. 
FRI/20 NIGHTLIFE PUBLIC WORKS NINTH ANNIVERSARY A 36-hour party with dozens of insanely talented above- and underground talents—Questlove, Crazy P, noncompliant, Holographic, Minx, Mike Huckaby, etc etc—to celebrate almost a decade of great times in one of SF's best clubs. Public Works, SF. More info here. 
FRI/20-SAT/29 FILM SF LATINO FILM FESTIVAL The 11th edition of this always-enlightening fest brings films from near and far in a celebration of Latino creativity and vision. Particularly interesting program: "Environmental Change Maker Shorts—From communities facing climate change and doing something about it to thought-provoking stories about the environment told in both narrative and documentary formats." More info here. 
FRI/20-SAT/21 STAGE 2 INFINITE 2 WRENCH Lightning-quick improv wonder-troupe the San Francisco Neo-Futurists always drops my jaw—but I'm clenching extra hard for this: "A once-in-a-lifetime, one-weekend-only rollercoaster ride of a specialty show where we'll perform 60 even-shorter-than-usual plays in 60 standard minutes. Will we succeed? Will we fail? Is this even possible?" Let's go find out! 8pm, Exit Theater, SF. More info here.  
FRI/20 NIGHTLIFE DARK ENTRIES 10TH ANNIVERSARY W/ DJ VIOLET Do you like dark and minimal synth music and dance floor gems from obscure '80s underground bands (and the contemporary acts who adore them) Then you can't miss this celebration of local powerhouse label Dark Entries, run by encyclopedic mastermind Josh Cheon. Throw on something dark and slippery and dance all night. 10pm-late, The Stud, SF.  More info here.  
FRI/20 STAGE CHARO  The virtuoso flamenco guitarist, undeniable stage presence, and inventor of "Cuchi! Cuchi!" is coming to the Herbst Theatre, playing music again after the devastating suicide of her husband. Do not miss what promises to be a firecracker of a show. 8pm, Herbst Theatre, SF. More info here.
FRI/20 NIGHTLIFE COCTEAUFEST It was 29 years ago that the stellar Heaven or Las Vegas album came out, cementing the Cocteau Twins reputation as dream pop gods and post-goth legends. Celebrate all that is the magic of band members Liz Fraser (in fabulous voice when she appeared here last week with Massive Attack), Robin Guthrie, and Simon Raymonde at this 16th annual tribute night. 9:30pm, Cat Club, SF. More info here.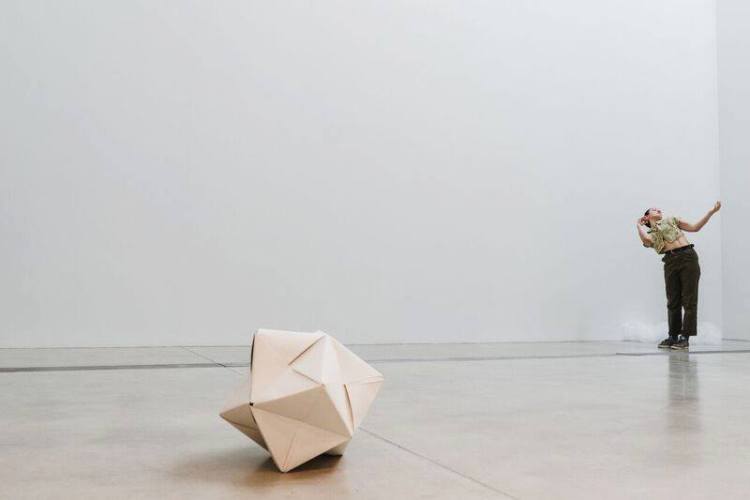 FRI/20 + SAT/21 DANCE KIKBAL "Kickbal is a new dance company founded by Emma Lanier and Ky Frances, two young artists born and raised in the Bay. They are curating an evening of performance that includes SF premiere of Anagama, Emma's solo about healing from pain and finding your voice again, previously shown in St. Louis and New York. This is also a rare chance to see Emma and Ky onstage together in their 'lol-worthy' duet 11 Options for Beginnings of Various Dances." 
SAT/21 EVENT PROJECT NUNWAY X The 10th installment of this eye-popping fashion extravaganza from the Sisters of Perpetual Indulgence promises to be the biggest yet. RuPaul's Drag Race star Trixie Mattel helps ring in the Sisters' 40th anniversary(!) at a runway event combining art, design, drag, performance, and creativity. All for charity, of course. It is the Sisters' way. SOMArts, SF. More info here.
SUN/22 MUSIC COMMUNITY MUSIC CENTER OPEN HOUSE Pick up your horn and blow! (Or guitar and strum, etc.) Local treasure CMC launches its open house Sundays series: " CMC Sundays is a day when all levels and ages can experience music-making, guided by CMC's talented faculty. Music jams, demo lessons, workshops, and classes will be completely free of charge." Music for everyone! 3pm-5pm, Community Music Center, SF. More info here. 
TUE/24 MUSIC KURT RIBAK AND HIS MIGHTY COMBO "His music is described as 'Charles Mingus meets The Meters. They go to Duke Ellington's house to jam, and Cachao and Thelonious Monk sit in.'" The local jazz vocalist/bassist and his combo, which is indeed mighty, play two sets to usher in a tuneful fall, with flavors from wistful Caribbean to deep funk. 7pm, Freight & Salvage, Berkeley. More info here.