I am intrigued that a New York Times columnist is startled at the lack of growth in much of the world and the resulting problems for the capitalist economy. "The weakness in global supply and demand seems to be pushing each other in a vicious circle," Neil Erwin writes.
I could go all Marxist and talk about how ol' Karl predicted this a long time ago, but that's not really the point here. Nor is about Say's law, which hardly anyone except the far-right economists believes anymore.
There are plenty of people who will say it's about too many people chasing too few resources. And others who argue that technology allows us to provide for more people with less inputs. This debate has been going on for decades.
But Erwin only in passing notes one factor (virtually all of the growth in the economies of modern capitalist countries have gone to 1 percent of the people) and never mentions the really scary one:
Modern corporate capitalism only works if there is constant growth. There is no model in our system for a steady-state economy. We have to be constantly taking more resources out of the planet, making more shit, finding new ways to extract wealth … or the whole thing falls apart.
I say this not as some sort of global manifesto, which I am utterly unqualified to present, but as a message to San Francisco politicians and planners. More is not always better; bigger is not always better. Sim Van Der Ryn, the visionary architect and planner, once asked me what American insists on "a perpetually adolescent economy." I ask the same question all the time in this city.
All of the plans for the future of San Francisco, the Bay Area, the state of California assume constant, endless growth. Why?
I just want to raise the question, crazy and radical as it seems: What if we are happy with the city the size that it is, and we don't want to have 200,000 more residents? What if growth isn't always good, because to grow in a place with limits imposed by nature you always have to give up something you already have?
What if unlimited growth, in San Francisco in 2016, benefits only a tiny fraction of the population, and in the process causes often catastrophic harm to the vast majority?
Maybe then you make different planning decisions.
The strength of the narrow progressive majority on the Democratic County Central Committee will be tested Wed/17 when the policy arm of the local Democratic Party meets to decide on endorsements in the local fall elections.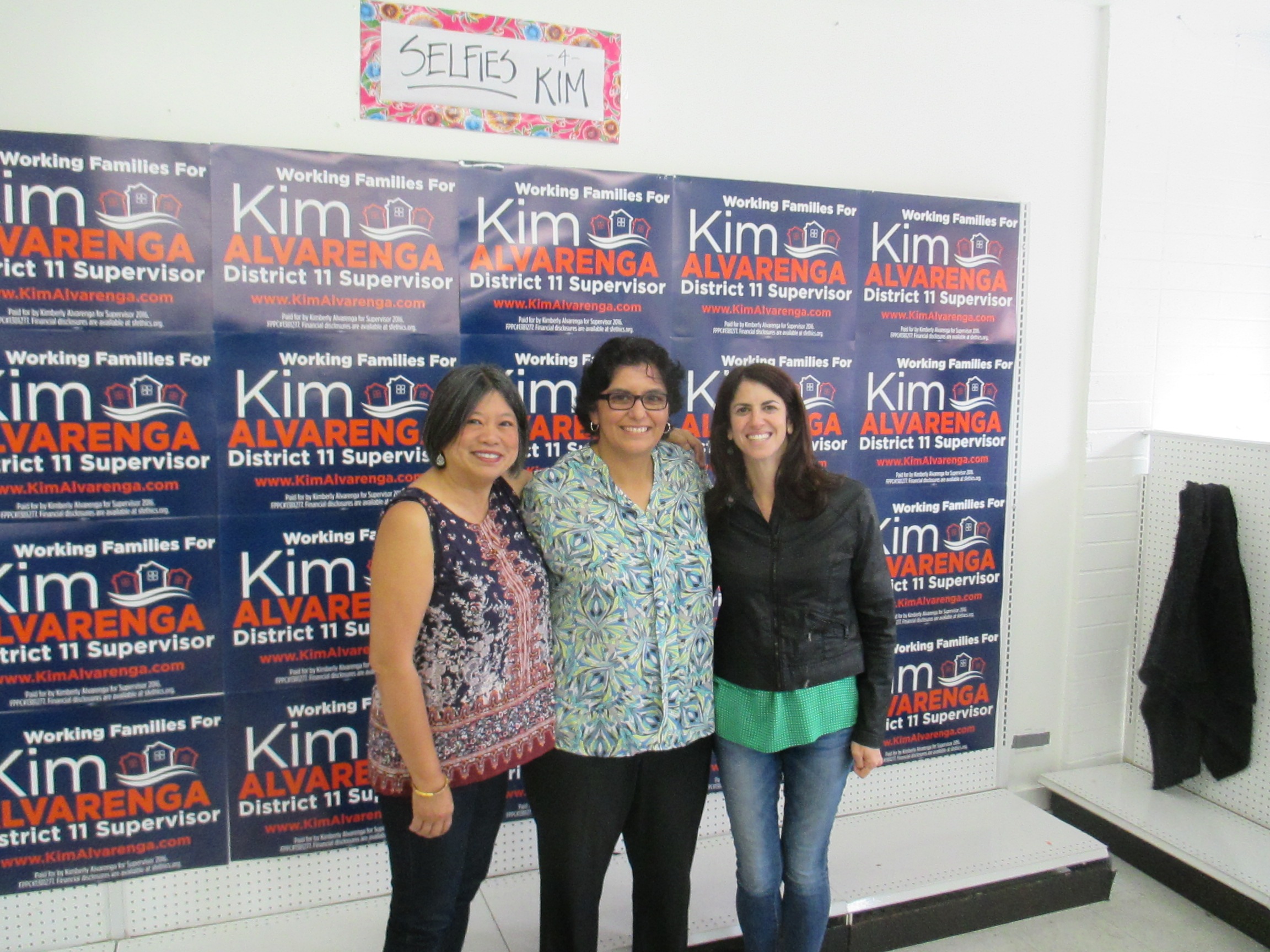 The panel will also discuss imposing a $500 limit on campaign contributions, which could radically change the way DCCC campaigns are run. In this last round, some candidates raised huge amounts of unlimited money. In fact, Dede Wilsey, a registered Republican who is in a bit of trouble over her job at the DeYoung Museum, contributed more than $100,000 to the conservative candidates for DCCC this fall – at the last minute, so the voters didn't know until after the election that a GOP stalwart was trying to buy the election.
Matier and Ross picked up the Wilsey story after the Examiner broke it, and Wilsey told the Chron's Dynamic Duo that she's "basically an independent." But check out how much money she's given to some pretty bad operators: More than $300,000 to the Republican Congressional Committee (which seeks to elect Reps to the House). $2,700 to Paul Ryan. Money to Jeb Bush, Carly Fiorina, Trump's pal Chris Christie … She is not someone who shares the political values of San Francisco Democrats. And yet, some San Francisco democrats were happy to take her money in a way that it would never be revealed until after the election.
And those DCCC members will be voting for the conservative candidates for supervisor.
Most of the supes races, and the major ballot measures, will be contentious.
The progressives narrowly elected Cindy Wu as the new chair, replacing Mary Jung, who is a lobbyist for the Board of Realtors and a Dede Wilsey favorite. But the people who the voters elected to the job are only part of the picture – every Democratic state or federal elected official in San Francisco is automatically an "ex officio" member, which means Sen. Dianne Feinstein, Rep. Nancy Pelosi, state Sen. Mark Leno, Assemblymembers Phil Ting and David Chiu and state Board of Equalization Member Fiona Ma get to vote, too.
They never show up, of course, but are allowed to send a permanent proxy.
The progressive slate of elected members won a clear majority of the contested seats in June, but with the ex officios, the balance of power is very close. And even the progressives may not be able to keep their members in line.
When the Bay Guardian endorsed candidates for that job, the editors (including me) were told very clearly that everyone running on the progressive slate had agreed to oust Jung and vote for a new chair who was part of that slate – and to endorse the progressive candidates in Districts 1, 9, and 11. Now it seems that some of the members of that slate are saying they never agreed to that, and want to support Ahsha Safai in D11.
So there we are. Safai, a house-flipper who was once sued for mortgage fraud and who has the complete support of the real-estate industry, may have enough votes to block an endorsement of Kimberly Alvarenga. I can't imagine Safai actually getting the nod, but the DCCC may wind up going "no endorsement" in one of the most critical local races this fall.
Alvaranga held her kickoff Sunday, and the place was packed with neighborhood and community and labor activists. She's going to have plenty of people on the ground, but it's going to be a close race.
It will be fascinating to see how the committee comes down on some of the ballot measures, particularly the public advocate and the measure to create a commission overseeing the Mayor's Office of Housing. Mayor Lee wants to block both measures, and those votes will come down to the ex-officios.
The meeting starts at 6pm at the state building, 455 Golden Gate.
The race for a San Francisco BART Board seat took an interesting turn this week when Lisa Feldstein, the former planning commissioner, decided to drop out. Tom Radulovich, the incumbent, had announced he was retiring from the board after 20 years, and endorsed Feldstein to replace him.
But Feldstein told me that the race wasn't winnable, especially since former Sup. Bevan Dufty has decided to run. "It was simply going to be too expensive to run a credible race against Bevan," she said, "and I don't have access to the kinds of deep pocket necessary to raise that kind of money – especially in a month."
So now Radulovich, who is not a fan of Dufty (and ran against him for supervisor) is now in the position of essentially giving his former rival that seat.
Dufty would, indeed, be hard to beat, since he has name recognition, the ability to raise money fast – and so far, a fairly positive response from the labor unions that were unhappy with the way Radulovich handled the BART strike when he was board president.
In fact, all of the unions representing BART workers are backing Dufty. "I was a public employee for 40 years," Dufty told me. "I have always talked about how great public employees are."