We open this Agenda with an invite and a plea: On Thursday/19, 48hills will celebrate, so to speak, the new year and offer a chance to party one last time before the Trumpocalypse. It's also a chance to celebrate the new ownership of the STUD. And yes, it's a fundraiser for 48hills.
We can only do this work if you help. We have about zero overhead – the money we raise goes to pay writers and fund investigative reporting. In the Age of Trump, and the World of Fake News, independent media is critically important.
So please: If you like what we do, come and join us. Tom Ammiano will be there; so will David Talbot. You might even wind up with a signed copy of his stunning, brilliant, book, The Devil's Chessboard. 6-9 pm, 399 9th St. Here's more info.
No long speeches. Just drinking and conversation and a chance to plot the resistance.
The Board of Supes will meet Tuesday/10 with a full 11 members – Mayor Lee waited until about the last possible minute, then appointed Jeff Sheehy to the D8 seat vacated by Scott Wiener.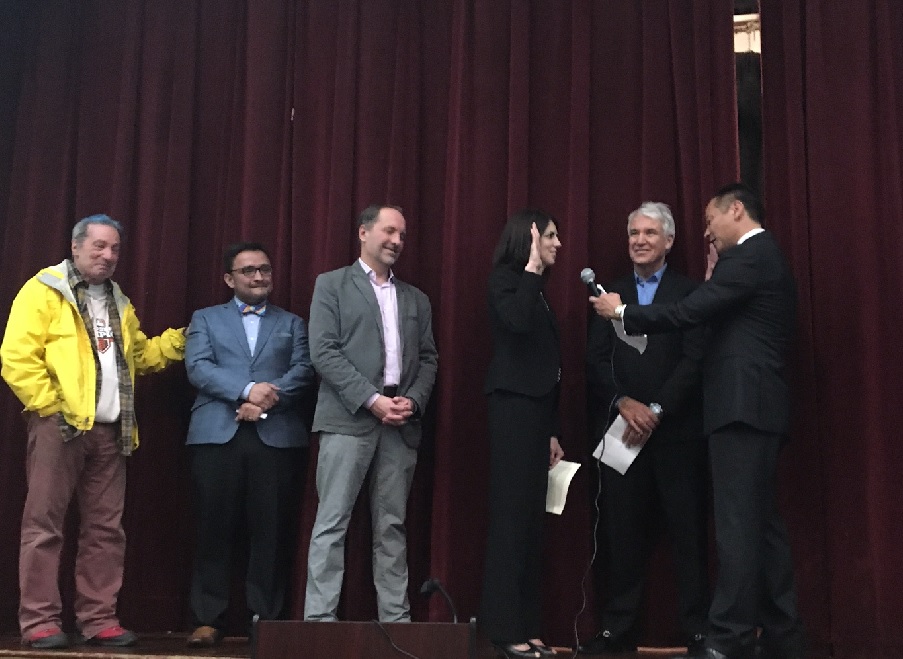 The Chron calls Sheehy a "bulldog." Wiener was, by all accounts, thrilled with the appointment: Sheehy was all in for Wiener in the race against Jane Kim, signing a letter from the Alice B. Toklas Club to Equality California urging that group not to back down from its real-estate and Republican funded attacks on Kim. (The letter notes that without Wiener, there would be no LGBT representation from SF in Sacto. Most of those who signed it supported David Chiu (straight) against David Campos (gay) for state Assembly. For the record.)
I've known Jeff Sheehy for more than 20 years. Once upon a time, he was the president of the Milk Club, and advocate for open government, and a supporter of progressive candidates. Go to sfethics.org and you can see his political donations – to Tom Ammiano, Matt Gonzalez, Chris Daly, Aaron Peskin, and Eileen Hansen in 2000, pretty much the left slate.
Then two years later, Bevan Dufty (Hansen had run against Dufty). Then 2010, Rebecca Prozan for supervisor. Rachel Norton for Board of Education. Dennis Herrera for mayor.
He was a strong supporter of a measure that would have made it easier to turn rental housing into TICs and condos.
In other words, he has moved away from his left roots. And while I haven't had a chance to talk to Sheehy yet – he promised to do an interview as soon as he catches up and gets his office in shape – it seems highly unlikely that the mayor would appoint him unless he had agreed not to take on Airbnb.
But Sheehy is an experienced political activist who knows how to put together a campaign. That's part of what Lee must have had in mind: Some of the other candidates he was considering would have had a harder time winning when they face the voters – which will be in 2018, or possibly in 2017 if progressives pull together a special election.
We will see on Day One – that is, Tuesday/10 – how willing he is to defy the mayor when he will have a chance to vote on a resolution to allocate the Prop. W money for free City College. The mayor doesn't want to do that; in fact, his chief of staff, Steve Kawa, is playing a truly nasty game of divide and conquer, trying to play City College money against money to prevent homelessness.
If he wants to send a message that he's not just a Mayor Lee call-up vote, he can say very clearly that it's wrong to pit different critical needs against each other in a city as rich as San Francisco. He can say that the city ought to be looking for more money, fighting Trump buy seeking to tax the wealthy who will benefit from the GOP agenda, instead of arguing about whether free education is more important than preventing homelessness.
I will be listening.
The Hillary Ronen swearing in ceremony pretty much set the standard for how the progressives on the board need to be addressing the Trump Era. In front of a packed room at the Mission Neighborhood Center, she said that the terrifying prospect of the Trump presidency could be the organizing wake-up call that the progressives need: "I have never seen this much political engagement," she said.
She also laid out what the agenda has to be: "Our ultimate goal is to shift wealth and power" from the rich and powerful and shifting it to the people who are neither rich nor powerful.
She directly called out the "corporate Democrats" who "adopt our language and then undercut our causes." It will be harder to do that in the Trump Era.
The Democratic Party, she said, "has lost power, and if it doesn't change, it will continue to lose power."
Yep.
Good to see that the City College Board, with strong new membership, will be taking full power back from the state trustee in the next few weeks – assuming, as we do, that the corrupt and evil accreditor who tried to shut the school down will finally back off and approve City College accreditation.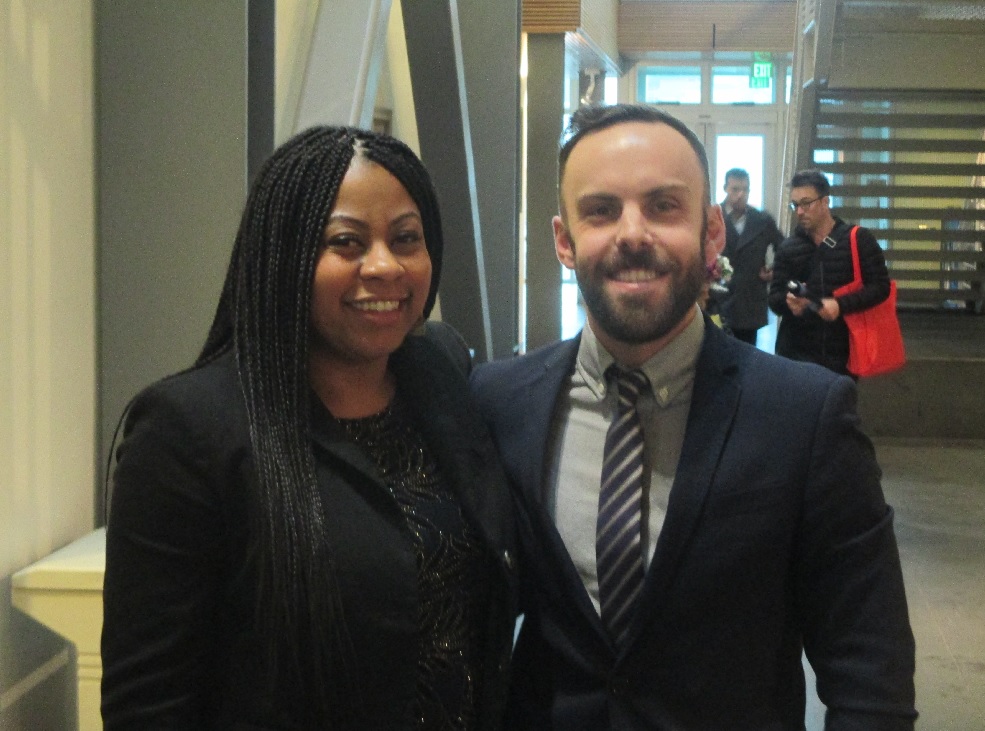 And at the College Board swearing in, we saw the emergency of two new, young, progressive voices who could have a great future in this city: Tom Temprano and Shanell Williams. The next day, Stevon Cook, another young leader, was sworn in as a School Board member.
There is hope.
The Board of Ed will hold a special meeting Monday/9 to review community surveys and talk about what the city is looking for in a new school superintendent. 6pm, 555 Franklin, First Floor.
 I am compiling a list of all of the anti-Trump events in the city for next week. Please send yours to tim AT 48hills.org.