Experience! Spectacle! A mini-festival conceived as epic in proportions! We need more of these things, and we need them publicly and in drag. That's part of the aim of The Show (Sat/14, 1pm-9pm), a four-part mad-scientist of a scheme from lauded drag presence/ringmistress VivvyAnne ForeverMore and CounterPulse that brings together performance, photography, talks, and more for one big hullaballoo of gender clownery.
Perhaps the most deliberately attention-grabbing segment of the day will be "The Photoshoot": From 3pm-5pm, "a cavalcade and steady stream of drag artists descend into Civic Center for public photoshoots and impromptu drag performances." But also, there will be "The Peep Show" (1pm-5pm), which will feature 16 performers working looks and doing numbers behind the plate glass windows of CounterPulse's lobby. And "The Talks," 2pm-5pm—"Four conversations between eight drag artists makes public the many backstage, kitchen table, and green room kikis between drag artists" at Strand Theater).
Finally, "The Finale," 7pm-9pm, a full-on drag show on the CounterPulse stage and "from the windows of a second story studio to the street." All of these are free except for "The Finale," which is $15-$25. (There is also a cute VIP Party at LINE Hotel to benefit the Stud's new drag school and non-profit partnership with CounterPulse: full disclosure, I am a Stud co-owner and did not know about this when I started writing!)
In short, drag will be everywhere in the Civic Center, Tenderloin, and Sixth and Market area, so hold onto your wig.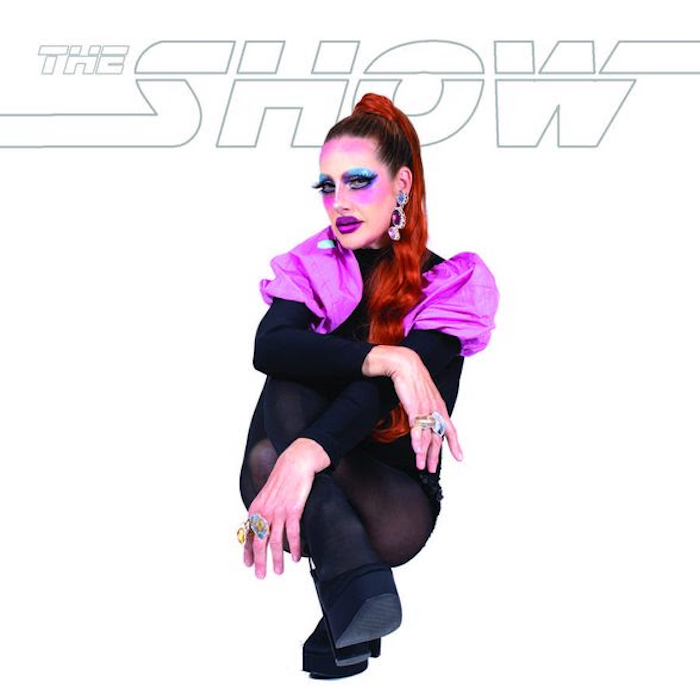 "Call it 'Drag Gone Wild,'" Vivvy told me over the phone. "Drag is a cultural force here. The Tenderloin has so much going on right now. And San Francisco does have a vibe of public performance"—OMG did she just call us performative? "So we're really invested in making contemporary performance and the art of drag available to people who don't go into specific performance spaces, or who can't afford to go to these spaces.
"Drag is for everyone, even as it becomes more professionalized in the broader society. This is an opportunity to put drag in a different context than 'Be fabulous, do a death drop!' We can 'queer' these big public spaces. Drag queens make people feel safe and invited to places that can feel overwhelming. It's an act of temporary queer placemaking."
"The Show" was initially inspired by the aerial dance perfomances that activate building facades in the Tenderloin from the likes of Flyaway Productions and and Joanna Haigood (an artistic consultant on the show). But also from Vivvy's experience living in the Sixth and Market area: "I would look down from my apartment or walk through all this lively street activity, which became more active during the pandemic, and think, why can't we do something beautiful here? We need more beauty in the streets.
"Our agreed-upon reality is just not enough for me. Life is not riding a scooter to Trader Joe's. There's too much of the boring stuff, and not enough fantasy, beauty, aesthetics. I'm done with it.
"People deserve beauty, but a lot of us are stuck. We think beauty and survival are mutually exclusive things, when really they depend on each other."
THE SHOW Sat/14, 1pm-9pm, various venues centered around CounterPulse, SF. More info here.
MORE EVENTS OF NOTE
THU/12—JANUARY 12: 111 MINNA 30TH ANNIVERSARY For three decades, this lively spot downtown has hosted art shows and DJ performances by some of the city's greats, and this latest exhibit is its chance to throw a little swagger. Art pieces by big names like Jeremy Fish, Brett Amory, Emily Fromm, Sam Flores, Skinner, Lady Mags, and tons more dot the gallery—plus a 'kid's wall' will display the art of many of the artist's and staff's children. (As they say, "Can't go 30 years without having some kids.") Opening reception, Thursday/12, 5pm-10pm, show runs afterwards by appointment. 111 Minna, SF. More info here.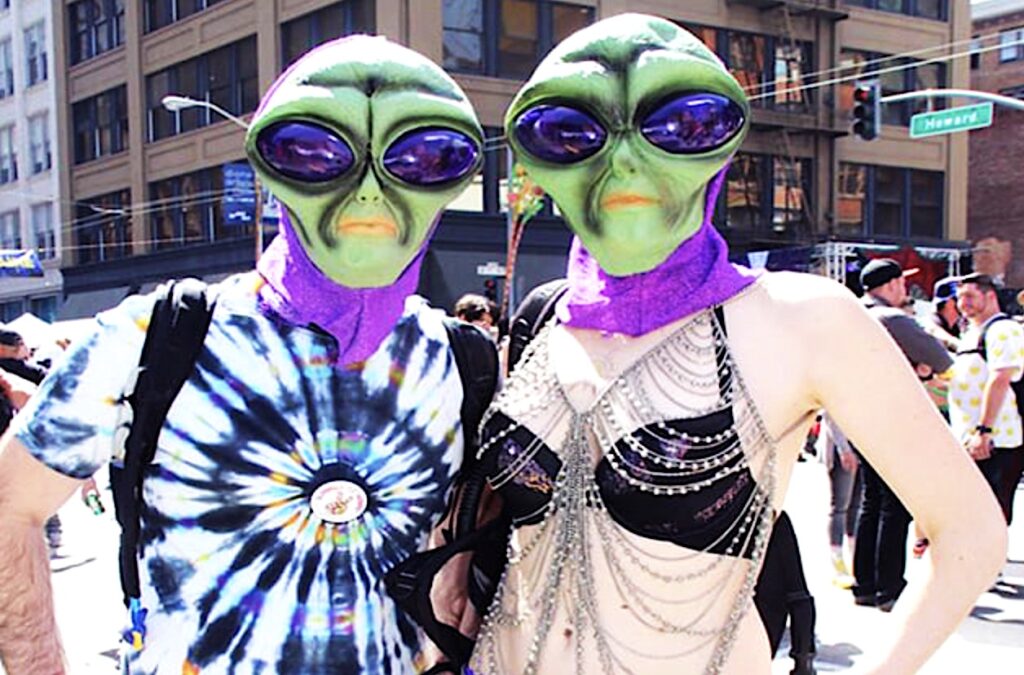 SAT/14: HOW WEIRD STREET FAIRE If you're looking for the ultimate "only in SF" experience, the 24th installment of this freaky and fabulous street festival has it all: outrageous outfits, multiple DJ stages, vendors of all stripes, and a friendly rave atmosphere that harkens back to the underground party days of old. Noon-8pm, Howard & 2nd Street, SF. More info here.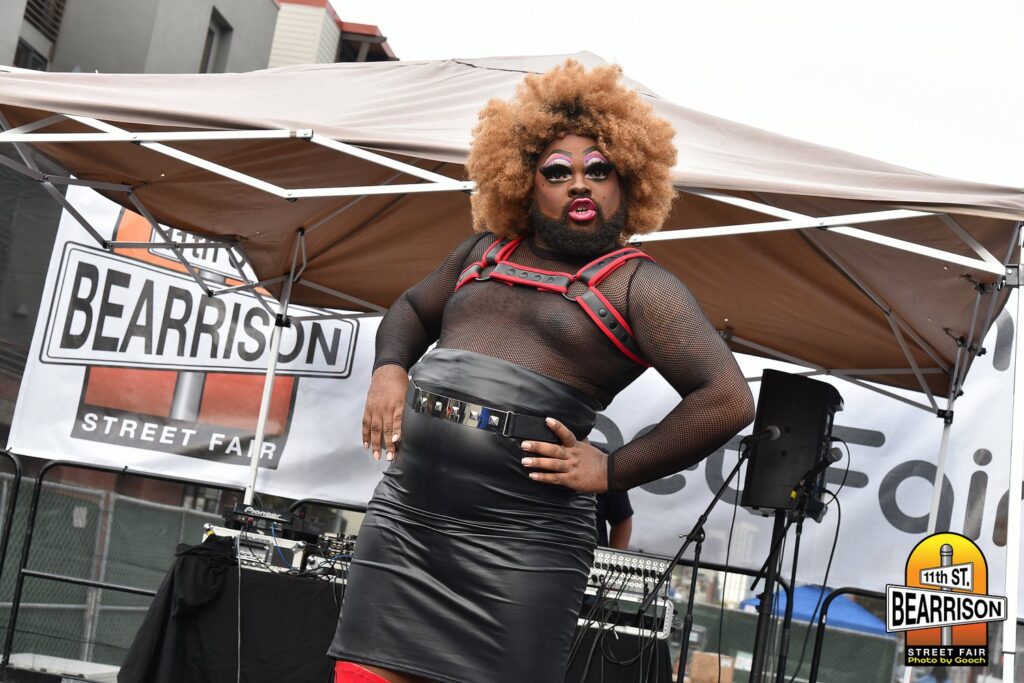 SAT/14: BEARRISON STREET FAIR Yes, on the same day as the How Weird Street Faire on Howard we also are blessed with queer hirsute-pursuit friendly Bearrison on Harrison. ("When do we go Brannanas on Brannan?" my husband just asked.) If you are a big gay person, or someone who loves them, or someone who just wants to get out for some dancing (at the BAAAHS stage), a deadlift competition, or tips on how to "Build Your Own Cock Ring," there is something here for you—along with plenty of friendly smiles and curvy figures. Noon-6pm, Harrison and 11th Street, SF. More info here.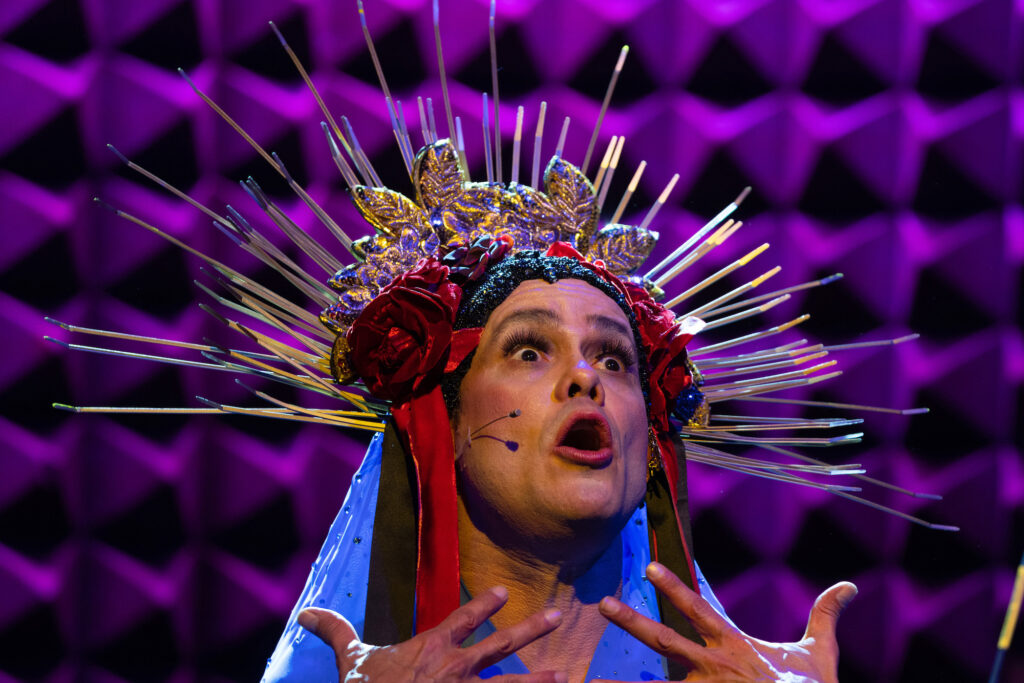 SAT/14 + SUN/15: LATINXOXO "Art is an open book of the human soul" queer Venezuelan performer Migguel Anggelo told us the last time he was in town, and this show opens the book of his own life, unwinding "Latin Lover" and other stereotypes while digging through the gendered expectations of his father while growing up. It's a gloriously self-affirming show that embraces the audience with entrancing music, drag, drama, and comedy. 8pm, Brava Theatre, SF. More info here.
SAT/14-NOVEMBER 4: APATURE FEST 2023 A celebration. of emerging "Asian | Pacific | American" art, lit, music, and so much more, this awesome series of events is hosted by the 51-year-old Kearny Street Workshop, which has been pivotal in the careers of Asian American arts heroes like Ali Wong, Wayne Wang, and Jessicas Hagedorn. Opening visual arts showcase and party: 6pm-9pm, Arc Gallery, SF. More info here. For general info about the fest and more events, click here
SAT/14: "TWILIGHT" + DRAG Because of course the "Twilight" movies are retro enough to be fully appreciated as (at least slightly) campy, Rewind party mavens Ashley & Chloe are hosting a screening of The Twilight Saga: New Moon at the Roxie (during a full moon no less!) with Twilight Trivia and drag performances by Polly Amber Ross and Clint Taurus. Aroooo! 9pm, Roxie Theater, SF. More info here.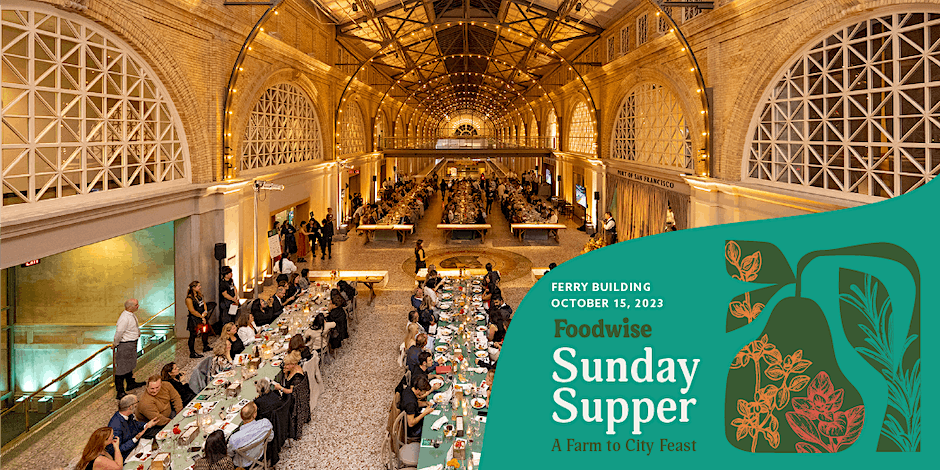 SUN/15: FOODWISE SUNDAY SUPPER Indulge in a four-course fall harvest feast provided by 30 top restaurants involved in the fantastic Foodwise organization's mission to educate, innovate, and uplift produce and products from Bay Area farms and vendors. A seasonal must for anyone who loves our local food scene. Sun/15, 5pm-10pm, Ferry Building, SF. More info here.
SUN/15: SANCTUARY GRAND OPENING PUSH Dance Company moves into its new home downtown, celebrating with an open house and performances by Raissa Simpson (who will premiere "Performable Posthumanism"), Ashley Gayle , Noorani Dance Company, and Seeds & Sequins. 6pm, Sanctuary (447 Minna), SF. More info here.
SUN/15: DREAMERS' CIRCUS Who's up for a little dazzling roots music from a Norwegian trio? Presenting "a genre-bending amalgam of folk sensitivity, jazz-tinged improvisation and classical complexity distilled through popular music influences" (say that three times fast) this act has charmed the acoustic scene, which can be very particular! It's just sweet music. 4pm-6pm, Noe Valley Ministry, SF. More info here.
SUN/15: FATSOULS PRESENTS: HIGH LEVEL Strap in for some quality house music! I am so pleased that amazing DJ, producer, and Fat Should label honcho Said is back in town, getting the gang back together for this daytime party on the roof of the LINE Hotel. Classic players Damon Bell and Jayvi Velasco will join in for ultimate warm and sunny vibes. 2pm-10pm, LINE Hotel, SF. More info here.
SUN/15: AFTERBIRTH CARTOONS Dive into an all-queer punk show at 924 Gilman headed by this Phoenix trio, whose latest album Fire Flower is "a concept album about having friends over to smoke weed, play video games, and make fun of all that is fucked up in the world. Our favorites Middle-Aged Queers are also on the bill, with Mommy Mommy and Paralyzer. 7pm, all ages, 924 Gilman, Berk. More info here.
TUE/17: ALAN PALOMO It's always funny when an indie hero whose '80s-referencing songs you suddenly feel nostalgic for (Neon Indian circa 2013) drops an even more '80s-feeling solo project, doubling, tripling, perhaps quadrupling the nostalgia. Alan Palomo's first album in eight years, World of Hassle, is delightfully city-pop/synth-pop drenched, with a schizoid, hyper-contemporary undertow all his own. Live should be lovely. 7pm, The Chapel, SF. More info here.
TUE/17: MATTERS OF THE MIND: KAL PENN Gateway High School's annual fundraiser always stimulates the intellect while delving into social issues (last year, W. Kamau Bell debuted his anti-racist activity book to a packed house). This year, they're bringing in actor-activist Kal Penn, who went from the Harold & Kumar movies to the White House, acting as Liaison to Young Americans, Asian Americans and Pacific Islanders, and the Arts community. 6pm, Gallery 308 at Fort Mason, SF. More info here.