Street Food Festival, 420 Games, Los Van Van, The Wailers, Tinariwen, Sex Panic, more essential events this week.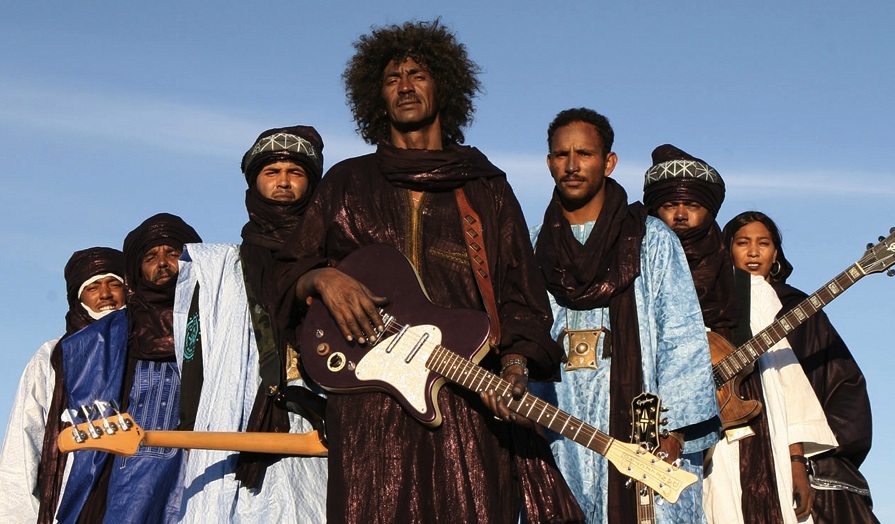 By Marke B.
BIG WEEK You've got only a little time left to catch the thought- and nostalgia-provoking "Making a Scene: 50 Years of Alternative Bay Area Spaces" at SOMArts. (It runs through August 20). There, at the National Endowment for the Arts-supported show, you'll take an expansive magical mystery tour through some of the landmark spaces, actions, and collectives that have come to define the spirit of the local arts scene. It's a dynamic, ever-growing experience: As part of the exhibit, the Bay Area Society for Art and Activism is asking to collect your own memories and memorabilia for a virtual archive.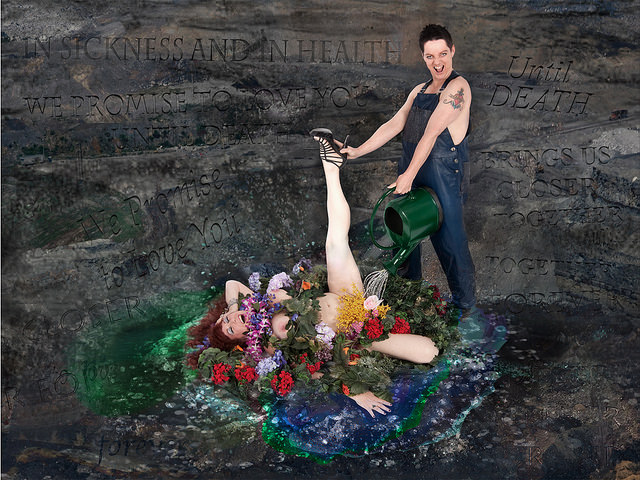 I ran into local art legend Rene Yañez at the "Making a Scene" opening — as a cofounder of Galeria de la Raza, he's been at the forefront of the Latino art movement here for decades. He helped bring Dia de los Muertos to the US and shaped it into a local tradition, for one, and also helped give many major SF performers, like those of seminal comedy troupe Culture Clash, early exposure. Yañez had put together a wall of photographs from the Galeria's past as part of the exhibition. (Despite recent homophobic attacks, the Mission space continues to host groundbreaking exhibitions).
"It really isn't until you look back at it that you realize the enormity of what's been going on," that ever-sagacious Yañez told me cryptically. Was he referring to the Galeria's fascinating past, the vibrancy of the radical Bay Area art scene as a whole (amply demonstrated in the show), or the erosion that scene is facing as it fights to survive in one of the most expensive cities on earth? Judge for yourself: go see the show.
>>>>> WEDNESDAY, AUG. 12 <<<<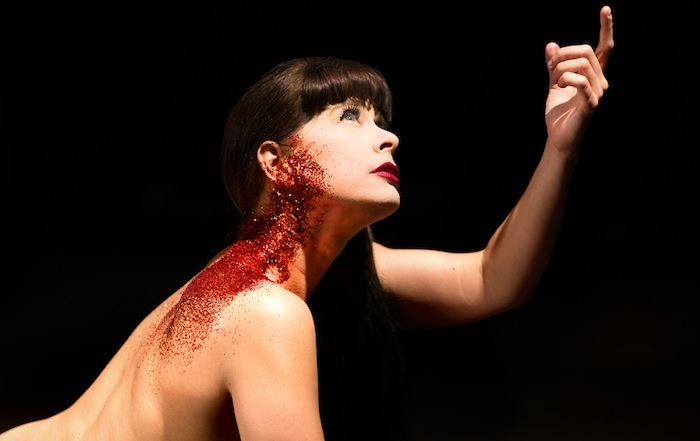 >>> SALOME, DANCE FOR ME Golden-throated local rock chanteuse Trixxie Carr takes on Oscar Wilde's turbulent tale of lust, religion, power, and politics (all the same thing, really). Sensual, macabre, and glam — a night of powerhouse solo performance. Wed/12, 8pm, $15-$70. (Show runs through Aug. 29) New Conservatory Theater, SF. Tickets and more info here. 
>>> TRIBUTE TO THE JACKA Some mighty big Bay Area and beyond rap figures —  Paul Wall, Freeway, Zion I, Andre Nickatina, Keak Da Sneak, Mistah Fab, Erk tha Jerk, Mob Figaz, DJ Drama –come together to pay tribute to legend The Jacka, who was gunned down in Oakland earlier this year. This would have been his 38th birthday. Wed/12, 7pm, $20-$25. Regency Ballroom, SF. Tickets and more info here. 
>>>>> THURSDAY, AUG. 13 <<<<
>>> BASSEKOU KOUYATÉ AND NGONI BA You're going to see a lot of recommendations this week for shows at SFJAZZ, because the invaluable space is presenting some incredible international music as it wraps up its Summer Sessions. Case in point: this mind-blowing Malian master of the ngoni (four-stringed lute, one of Africa's oldest instruments and an ancestor of the banjo) who, along with his eight-piece band, will pluck up a beautiful storm. Just listen to the jam above. Thu/13, 7:30pm, $25-$65. SFJAZZ Center. Tickets and more info here. 
>>> "UNDERCOVER PRESENTS: AMY WINEHOUSE—THE SINGLES" One of our favorite, huge Bay Area rock projects — in which people across the local live music spectrum collaborate to cover and artist or album — comes to the Jewish Contemporary Museum (where the "Amy Winehouse: A Family Portrait" exhibit is now showing) to bring the images to musical life. Thu/13, 6:30-9pm, $25. Jewish Contemporary Museum, SF. Tickets and more info here. 
>>> SEX PANIC: THE HISTORY OF THE SAN FRANCISCO BATHHOUSE CLOSURES "In 1984 the controversy over bathhouses and the AIDS crisis, sexual freedom and public health erupted into a political battle. With a skyrocketing increase of AIDS deaths, a fight within the gay community, city hall, and the medical community erupted, fueling passions on all sides. A vibrant sex culture collapsed, and the aftermath affects us 30 years later." Sex educator and activist Buzz Bense — he opened sex club 890 Folsom and  founded Eros — takes us on a multimedia journey through the times, and the colorful protests  (think men in towels invading City Hall).  Thu/13, 7pm-9pm, free. GLBT History Museum, SF. More info here.  
>>>>> FRIDAY, AUG. 14 <<<<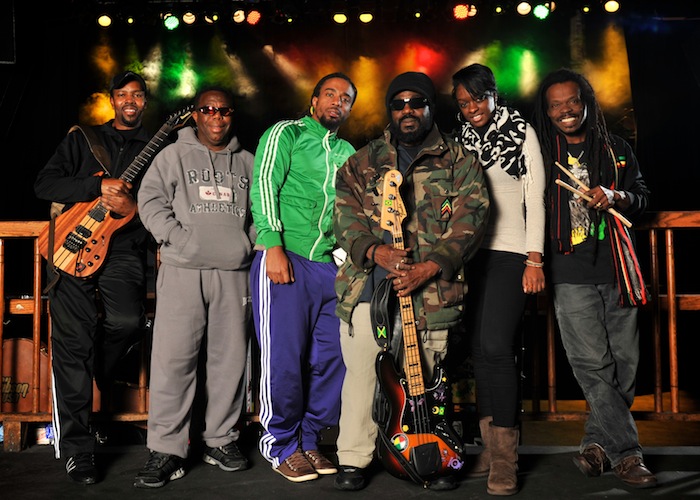 >>> THE WAILERS In terms of reggae legacy, you certainly can't beat the Wailers (despite a sometimes contentious past). "In 1970, Bob, Bunny and Peter joined forces with the Barrett Brothers in the studio of famed producer Lee "Scratch" Perry, the Upsetter … " No musical story has a better kickstart than that one! For two nights (they're also playing on Thursday) They'll rock the Independent steady. Fri/14 (also Thu/13), 8:30pm, $29.50 advance. The Independent, SF. Tickets and more info here. 
>>> MORTIFIED This alt-lit shindig — during which people get up and read their adolescent journal and/or LiveJournal writing — has been going on for a wee while, but that hasn't made it any less hilariously cringe-riddled: "Where else can you hear grown men and women confront their past with firsthand tales of their first kiss, first puff, worst prom, fights with mom, life at bible camp, worst hand job, best mall job, and reasons they deserved to marry Bon Jovi?" Basically, the best place to bring a first date, ever. Fri/14, 6:30pm, $14 advance, $21 at door. DNA Lounge, SF. Tickets and more info here.   
>>> KURT COBAIN: MONTAGE OF HECK If you haven't yet hopped aboard the buzz train for this messy, controversial, raw and revealing doc, know this: Even if you're tired to death of alternative rock hagiography — or the '90s — this movie is pretty exhilarating. As a portrait of an restless, endlessly generative artistic individual (one who would now be horridly ossified as a "creative"), it's superior. As a limn on an actually pretty messed up, often selfish, incorrigible dude, it's a definite one-of-a-kind. Fri/14, 7pm and 10pm (plays though Wed/19). Roxie Cinema, SF. Tickets and more info here. 
>>> LOS VAN VAN Time for some Cuban jams. This supergroup continues to sweep the world with its dance-you-out-your-seat performances, multi-instrumental grooves, and warm and welcoming spirit. Otherwise known as "el tren" — "a non-stop steamroller of infectious dance rhythms" — they'll be taking over Davies Symphony Hall, in collaboration with SFJAZZ, and drawing an amped crowd, no doubt. Fri/14, 8-m, $25-$90. Davies Symphony Hall, SF. Tickets and more info here.
>>>>> SATURDAY, AUG. 15 <<<<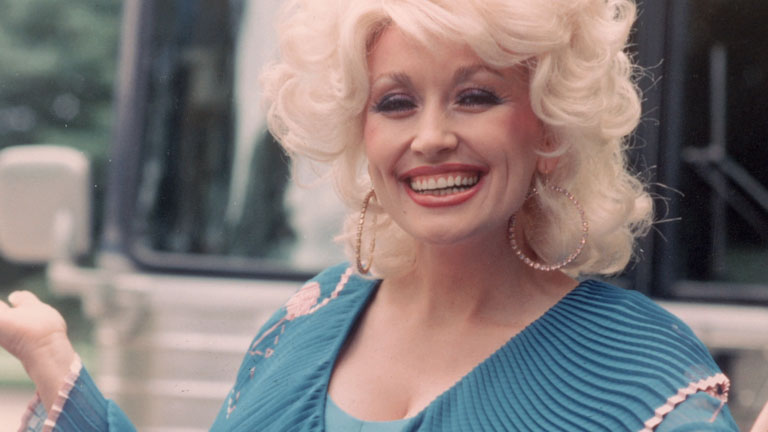 >>> EL RIO'S ANNUAL DOLLY PARTON HOOT Knock off your 9-to-5, because you'll always love Dolly — and so will a slew of local bands, as they join together (possibly donning wigs and oversize brassieres) for performances of songs by the country queen. Plus: drag performances! Country music on the back patio! Burlesque treats! Dolly look-a-like and lip-sync contest! Hoot! Sat/15, 2pm-8pm, free. El Rio, SF. More info here.   
>>> 420 GAMES "The 420 Games were established to show that cannabis users are not lazy, unmotivated or 'stoners'" — but that's the best part! Oh well, if pot's gonna get mainstreamed, it should have its own 4.20-mile marathon, of course. Don't worry, it's not all health and post-puff welfare: seriously cool dude (and international reggae star) Pato Banton will perform for the masses, and there'll be a rad beer tasting. Sat/15, 8am-3pm, $20-$60. Golden Gate Park, SF. Tickets and more info here.    
>>> TINARIWEN The swirling sounds of these Tuareg nomads (a people exiled from their Mali homeland) will fill the shifting Sahara of your mind with trance-like melodies and transcendent electric guitar work. The group's Berber, Arab, and African origins shine through an almost psychedelic rock sheen, appealing to indie heads and roots music fanatics alike. Sat/15, 7pm and 9:30pm, $25-$75. SFJAZZ Center. Tickets and more info here. 
>>> ROBIN WILLIAMS MINI FILM FESTIVAL Grab some seriously good eats from the trucks at SOMA StrEAT Food Park and settle in for a 11-hour marathon of Robin Williams films, playing throughout the day. They're really good ones,  too! Noon: Jumanji (1995); 2 pm: Good Will Hunting (1997); 4:30 pm: Dead Poet's Society (1989); 7 pm: The Birdcage (1996); 9:30 pm: Mrs. Doubtfire (1993). Sat/15, noon-midnight, $5. SOMA StrEAT Food Park, SF. More info here. 
>>>>> SUNDAY, AUG. 16 <<<<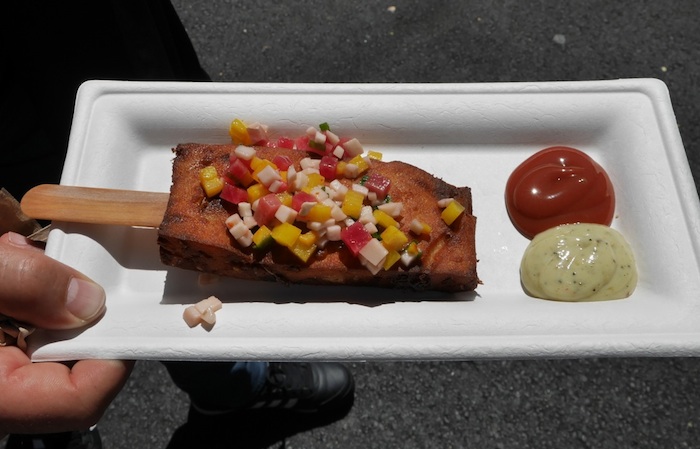 >>> SF STREET FOOD FESTIVAL Moving into bigger digs far from its tree-lined Mission beginnings (and sponsor La Cocina's headquarters), the beloved, now-weekend-long carnival of local tastes isn't exactly about street food: It's about great local restaurants sizing down for a couple days and presenting off-menu and bite-sized-version treats. I'm betting the lines will still be a mile long for Namu's famous ramen burger, however. Sun/16 (also Sat/15), 11am-6pm, free to enter (bring cash for food and drink). Pier 70, SF. More info here. 
>>> VIEUX FARKA TOURE Yet another great musician coming to SFJAZZ this week (told you). Next up: Vieux, son of Malian music legend Ali Farka Touré, who broke from traditional instrumentation and embraced the guitar, becoming an international sensation. Projecting an all-embracing, bracingly African sound, he weaves ancient threads through modern blues and rock. Sun/16, 7:30pm, $25-$60. SFJAZZ Center. Tickets and more info here.  
>>> OAKLAND DRAGON BOAT FESTIVAL Lake Merritt will be filled with color, speed, and spectacle as more than 45 dragon boat teams race for … well, some sort of dragon prize. A golden hoard? That lady from Game of Thrones? Whatever it is, it's major: Dragon boats — "colorfully decorated with ornately carved dragon's head at the bow, a tail in the stern, and a 40-foot-long hull painted with dragon's scales" — have raced on Lake Merritt from the very beginning of the the sport, 20+ years ago. The Oakland Renegades team hosts; should be a rip-roaring, possible fire-breathing time. Sun/16, 10am, free. Lake Merritt, Oakland. More info here. 
>>> TALIB KWELI The phenomenal, politically involved Brooklynite rapper (I still listen to his joints with Mos Def regularly) comes to the final, free Stern Grove Festival Sunday with local Afrobeat-soul sensation Zakiya Harris (she's so good) — and you know what that means: get there early, pack a picnic, and vibe out in the sunshine with a few thousand others. Sun/16, 2pm, free. Stern Grove, SF. More info here. 
>>>>> MONDAY, AUG. 17 <<<<

 
>>> CAYUCAS If Wes Anderson ever directs a contemporary surf-rock pic, this endearing group, headed by intellectual-in-sheep's-clothing Zach Yudin, of Santa Monica, will surely provide the sun-drenched soundtrack. Mon/17, 7:30pm, $15. The Independent, SF. Tickets and more info here.  
>>> "500 YEARS OF ITALIAN MASTER DRAWINGS" Michelangelo, Barocci, Bernini, Carpaccio, Annibale Carracci, Guercino, Modigliani, Parmigianino, Giambattista and Domenico Tiepolo, Tintoretto, Veronese …  Through August 24, you can peep masterworks from these awesome dudes down at Stanford's Cantor Arts Center,  courtesy of the Princeton University Art Museum, absolutely free. Mon/17 (through Aug. 24), 11am-5pm. Cantor Arts Center, Stanford. More info here. 
>>>>> TUESDAY, AUG. 18 <<<<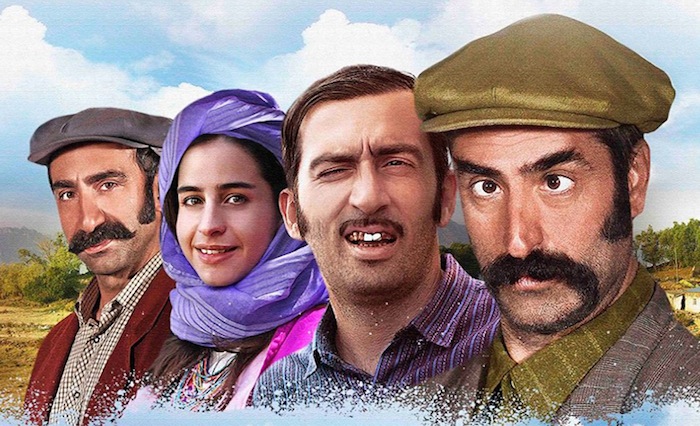 >>> THIRD ANNUAL TURKISH FILM FESTIVAL Three nights of contemporary films from one of my favorite countries, at the Embarcadero Center Theater. The fest kicks off with Mucize: "Set in the breathtaking 1960s Turkish countryside, this masterpiece by world-renowned director Mahsun Kirmizigul is based on the real life of a teacher (Mahir), who is re-assigned to a solitary village in the east side of the country. There is only one problem; the village does not even have a school." Tue/18, 6:30pm, free. Landmark Embarcadero Cinema, SF. Tickets and more info here. 
>>> DORIAN CONCEPT Jazz, electronic music, and the occasional dance beat come together with esoteric verve in this Austrian former child prodigy's work. He'll deliver a mind-bending night of new sounds, accompanied by house producer and DJ Flava D, at the weekly Soundpieces club night. Tue/18, 9pm, $10. Monarch, SF. Tickets and more info here.