Prancing Elites warm you up for Oakland Pride, plus Slice Harvester, Lenny Kravitz, Big Dick's House of Big Boobs, Mad Decent Block Party after info, and Tormenta Tropical

Being invited to perform, then summarily dismissed by a small town parade committee might not seem like the first steps to stardom. Unless of course, you're familiar with the story of the Prancing Elites, the headliners of the Five Ten Entertainment/Swagger Like Us pre-party for Oakland Pride this weekend (see information on BAE below, Sat/12.) In 2013, the Prancing Elites were invited to march in a Christmas parade in Mobile, Alabama by homophobes who couldn't be bothered to find out if their parade invitees were in fact, male-bodied J-setters whose whole thing is blasting apart gender assumptions with their sequined, YASSSS-inducing art. Undeterred that they were barred from prancing down the street, the PE's did their routine behind the parade crowds. (You can watch their incredible flair in this Buzzfeed post.)
And apparently the world isn't always an unjust hellhole because that moxie was enough to launch them into stardom. Nowadays, the group has a reality show on Oxygen, marches in way bigger parades like this year's NYC Pride promenade. Their appearance in the Bay this weekend is not to be missed, especially if you're in need of some good news from some people living their lives courageously and well. "The Prancing Elites are five incredible individuals who represent the dimensionality of gender expression, sexuality and style," said Swagger promoter (and full disclosure, friend and collaborator) Kelly Lovemonster when I asked him why his team was bringing them to this coast. "That takes courage in a world that many may perceive as two dimensional. Also have you seen them dance?! They slay!"

>>>>>WEDNESDAY, SEPTEMBER 9<<<<<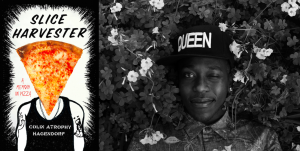 >>>BRONTEZ PURNELL AND SLICE HARVESTER READING Punk rock lights of the world share their new releases in Alley Cat's back room gallery space — Colin Atrophy Hagendorf, his pizza-heavy memoir Slice Harvester and Purnell, his first novella Johnny Would You Love Me If My Dick Was Bigger. 7-9pm, free. Alley Cat Books, SF. More info here. 
>>>OMBRE WATERCOLOR AND LETTERPRESS WORKSHOP Like a few other entities I could name, letterpress masters Western Editions have vacated San Francisco for the East Bay, in their case an artist's space in Emeryville. There, they'll continue to teach people how to make pretty things on paper. If you sign up tonight, you'll make 10 cards to take home and learn how to use, among other things, an 800 pound Vandercook Proofing Press. 7:30pm, $68. Western Editions, Emeryville. More info and tickets here. 
>>>>>THURSDAY, SEPTEMBER 10<<<<<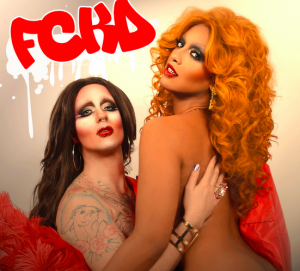 >>>BERNAL HEIGHTS OUTDOOR CINEMA OPENING NIGHT It is the season to catch indie movies screening all over this neighborhood on the hill. Tonight, catch four short documentaries (on everything from forests to gender equality) with the artists involved in this event series. Tomorrow, you can stroll Cortland Avenue watching films along a three-block stretch, then Saturday the Latin Jazz Youth Ensemble headlines a lineup you can watch from a picnic blanket in Precita Park. 7-9pm, free. Bernal Branch Library, SF. More info here. 
>>>FCKD Because there's no one like drag queens to set you up on a date, Vivvyanne Forevermore and Honey Mahogany have created this live show for the loveless. Come through to snag one of the nightlife heartthrobs they've tapped to participate, and catch drag numbers by Miss Rahni, Red Hots Burlesque and Dulce de Leche. DJ davO from Swagger Like Us spins. 10pm, $10. SF Oasis, SF.  More info and tickets here.
>>>SPRUNG This free monthly East Bay party always features smooth R&B, tasty Southeast Asian eats and vibes curated by Hottub's Nic Feliciano. It recently won the East Bay Express' award for Best Monthly Dance Party, and you can get your NAILS DONE if you come, go. 9pm, free. Legionaire Saloon, Oakl. More info here. 
>>>>>FRIDAY, SEPTEMBER 11<<<<<

>>>SF FRINGE FESTIVAL Alternative theater shine in SF now through September 26. SF Fringe Fest gives you the opportunity to see over performances by 34 small companies, including premieres like Hold On To Your Hats, an hour-long puppet performance making its debut at EXIT Theatre Sat/12-Sept. 19. SF Fringe Fest runs tonight through Sept. 26. More info and tickets here. 
>>>RADICAL PRESENCE | HOLDING COURT Marc Bamuthi Joseph draws from his impressive resume of work in Black environment advocacy for a presentation within Theaster Gates' classroom installation, materials culled from an actual closed public school on Chicago's South Side. Today's event is part of "Radical Presence", the YBCA's exhibition on Black contemporary performance. 2pm, $10 museum admission. Yerba Buena Center for the Arts, SF. More info here.
>>>MAD DECENT BLOCK PARTY UNOFFICIAL AFTER PARTY Diplo brings his dance and hip-hop music calvacade to Berkeley during the sunshine today … but it's sold out. There's scant info released yet about who will be performing at the official late night follow-up, so def go in on a ticket for the local, unofficial version. This one features rad DJs Primo, Jaqi Sparro, Dials, Bobby Peru and the Swagger Like Us crew. 10pm-3am, $25. 1015 Folsom, SF. More info and tickets here. 
>>>BEERS, STEERS AND QUEERS: THE DANCE PARTY Folsom Street Fair Events helps host DJs Al Jourgenson and Jello Biafra, spinning obscure vinyl for the leather crowd. 9pm-2am, $15 in gear, $20 without. SF Eagle. More info here.
>>>>>SATURDAY, SEPTEMBER 12<<<<<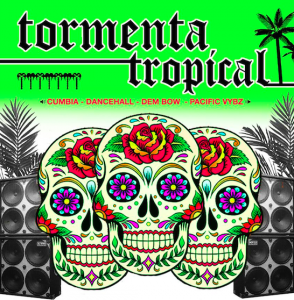 >>>BAE: OAKLAND PRIDE PRE-PARTY In addition to feel-good champions the Prancing Elites (see write-up above) you get a live performance by Lady Cultura and DJ sets by davO, Lady Ryan, Essex and Val G at this queer hip-hop love fest. 9pm-3am, $20. 522 Second St., Oakl. More info and tickets here.
>>>SMOOTH OPERATOR ONE YEAR ANNIVERSARY The Castro's cutest afternoon turnup turns one today, which means it is the perfect moment to come through for jams by DJ Hoku Mamaswamp and get your Polaroid snapped by Mark Christopher. 5-9pm, $5. Q Bar, SF. More info here.
>>>BIG DICK'S HOUSE OF BIG BOOBS An open mic stripper party for all. Really, anyone — genders, orientations, body types, you name it — can take it off if they submit their song of choice in advance. Artist Corrine Loperfido of New Orleans tours this show around the country and the 22 performer slots count as money-making opportunities, since $5 of everybody's cover converts into Big Dicks Bux suitable for stuffing into pockets, crevices, etc. 9pm-3am, $15 (includes $5 of tip money). RSVP for Oakland location. More info and tickets here. 
>>>TORMENTA TROPICAL Just when you thought Valencia was lost to a sea of Betabrand-clad yuppies comes this month's edition of dembow-heavy Tormenta Tropical. Dance to guest sets by Muevalo LA's 2Deep and Galang International's Stepwise. 10pm-2am, $5 before 11pm. Elbo Room, SF. More info.
>>>>>SUNDAY, SEPTEMBER 13<<<<<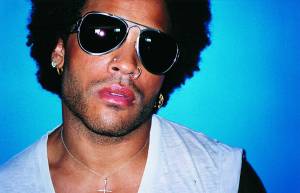 >>>OAKLAND PRIDE The East Bay gets glorious for its yearly Pride celebrations. Highlights this year include the Community Stage, where local faves through down live sets, and headliner R&B diva Michelíle Toussant. Parade 10:30am, festival 11am-7pm, $10 festival admission. Broadway between 14th and 20th Sts., Oakl. More info here.
>>>LENNY KRAVITZ Bring a change of panties. 7pm, $55-95. Greek Amphitheatre, Berk. More info and tickets here. 
>>>>>MONDAY, SEPTEMBER 14<<<<<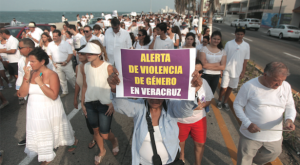 >>>VIOLENCE IN VERACRUZ SCREENING Film presentation by Rompeviento TV on the shocking violence that is going down in the Mexican state of Veracruz. Get educated on feminicide and other mind-boggling actions perpetrated by the human race with Rompeviento director Ernesto Ledesma. 7pm, $10. Roxie Theatre, SF. More info and tickets here. 
>>>>>TUESDAY, SEPTEMBER 15<<<<<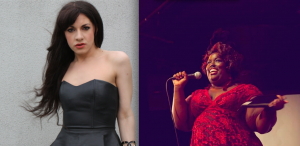 >>>QUEERING THE CASTRO Lit lords Radar Productions have announced plans to inject the Castro neighborhood with queer events all year in the attempt to bring some flavor into the historic cradle of LGBT culture in San Francisco. Check out the kick-off, a lineup of authors and performance artists set to blow minds. 7pm, free. Magnet, SF. More info here.