Treasure Island Music Fest, Clarion Alley Block Party, Felabration, Trolley Dances, Litcrawl, Na Lei Hulu, Mission Sunday Streets, more essential events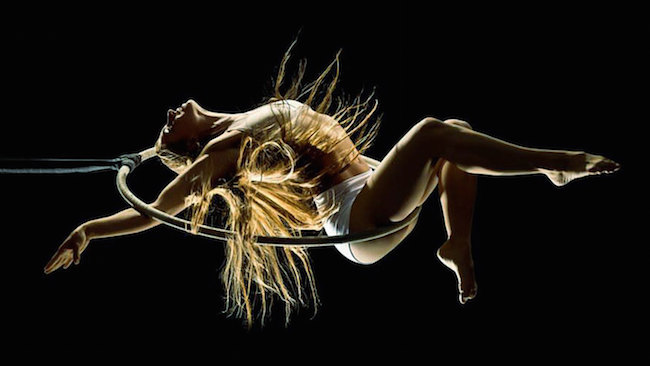 By Marke B. 
BIG WEEK One of the more surprising things I've fallen in love with since I moved to San Francisco has been Hawaiian culture — especially its traditional dancing. Our climes our so much cooler than those of the Islands, but SF's Hawaiian community is no less passionate about the gorgeous and powerful moves of hula.
As always, hula is a lot more complex and historical than American pop culture would have you believe — stringed instruments came to Hawaii in the late 1800s, but it still took a while for the familiar ukulele-and-grass-skirt scenario that we all know so well to develop. Hula is also an ever-developing form, and many of our local hula companies/schools (halau) take the dance in surprising new directions.
The most groundbreaking — indeed, sometimes controversial — of these is the incredible Na Lei Hulu I Ka Wekiu, which is putting on its 30th Anniversary hula show, "Kanakolu," this weekend and next (Sat/17 and Sat/24, 8pm, Sun/18 and Sun/25, 3pm, $35-$45. Palace of Fine Arts, SF.)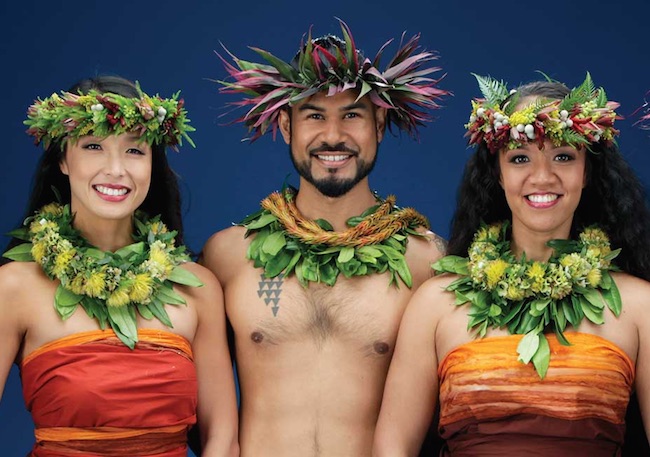 These dances and dancers are spectacular. What's more, director Patrick Makuakāne really digs into the ancient (drum-heavy, primal) and expands into the contemporary. You want techno hula? Gospel? Disco with drag queens? How about a little New Wave? You'll find it here. Two of the coolest things I've ever seen were an entire Na Lei Hulu show on the history of Hawaiian newspapers, and a jaw-dropping number that incorporated tribal house anthem "Love and Happiness."

Mostly though, the company stays true to the tradition of telling the ongoing story and vital history of the Hawaiian people through subtle, controlled movement, transporting music, and communal gestures rife with human meaning.
Pro-tip: For more island wonders, check out the de Young Museum's lovely exhibition of royal Hawaiian featherwork. 
>>>>> WEDNESDAY, OCTOBER 14 <<<<<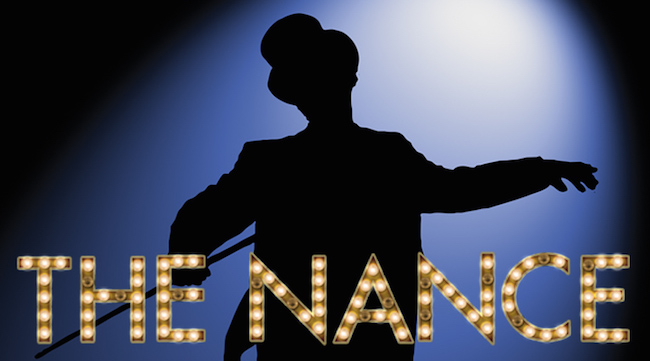 >>> THE NANCE Our estimable gay theater company, the New Conservatory, puts on this stirring Broadway hit, which "recreates the naughty, raucous world of burlesque's heyday and tells the backstage story of headliner Chauncey Miles, who plays 'the nance', a flamboyantly effeminate stock character – usually played by a straight man." Wed/14 (Through Nov. 1), 8pm, $20-$30. New Conservatory Theater, SF. Tickets and more info here.  
>>> RAVERS FOR CHANGE Some mighty big SF techno players come out to support voter registration and Broke Ass Stuart in his campaign for mayor. Gavin Hardkiss, J. Phlip,  Galen, Richie Panic, and more. Rave! Vote! Rave! Wed/14, 7pm, $5 donation. Monarch, SF. Tickets and more info here. 
>>>>> THURSDAY, OCTOBER 15 <<<<<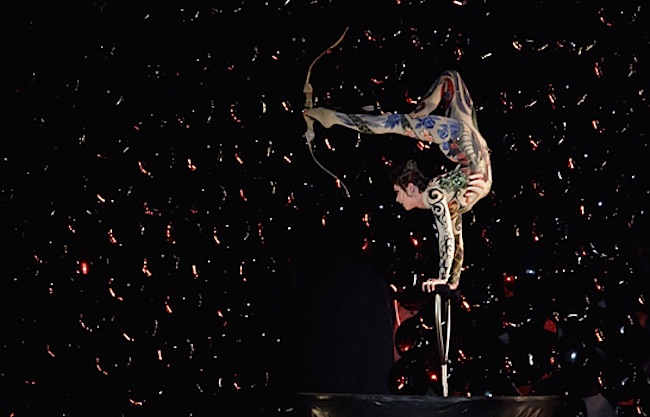 >>> "RAISED BY WOLVES"Circus Automatic is an absolute dream team of local circus arts performers that have come together to craft this avant-garde evening of "emotional narrative and breath-taking feats" — looks fantastic. Thu/15 (through Oct. 30),  8pm, $35. Great Star Theater, SF. Tickets and more info here.
>>> SF SHORTS FILM FESTIVAL Tiny with teeth: Six separate programs stuffed with muslin-genre shorts and music videos, representing 18 countries for a true international vibe. Runs all weekend ling at the Roxie. Thu/15-Sun/18, various times, $10. Roxie Cinema, SF. Tickets and more info here.  
>>> SMUT CAPITAL OF AMERICA Director Mike Stabile's wicked good documentary tells the revealing story of San Francisco's rise to the top of the porn world in the 1960s and '70s. Did you know we had the first porno theater? Just one of the hot nuggets herein. Thu/15, 6:30pm, $10. tenderloin Museum, SF. Tickets and more info here.
>>>>> FRIDAY, OCTOBER 16 <<<<<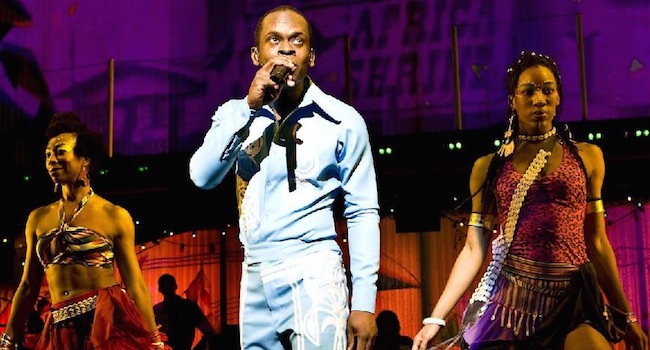 >>> FELABRATION A musical extravaganza celebrating the life and music of Afrbeat pioneer Fela Kuti, with Sahr Ngaujah of the incredible musical "Fela!" (one of my favorite tstage shows of all time) and a host of live musicians. Get up and dance — and throw in a little biting political commentary, too. Fri/16, 9pm, $32-$35. Brick and Mortar, SF. Tickets and more info here.
>>> ARAB FILM FESTIVAL Some great stuff this year, including a doc about the hidden Jewish history of Iraqi folk music (On the Banks of the Tigris) and the latest fictional provocation from German-Turkish director Fatih Akin, about the Armenian Genocide (The Cut). It all kicks with cute-looking roadtrip buddy-bonding movie A to B, as in Abu Dhabi to Beirut, at the Castro Theatre, with, of course, a star-studded afterparty. Festival runs through October 25 at various locations. Fri/16, 7:30pm, $20. Castro Theatre, SF. Tickets and festival website here.   
>>> GANG OF FOUR The post-punk legends return with their acid social observations and undeniably danceable rhythms. (Can anything beat "Damaged Goods"?) With the New Regime and Creative Adult. Fri/16, 8pm, $30. New Parish, Oakland. Tickets and more info here. 
>>>>> SATURDAY, OCTOBER 17 <<<<<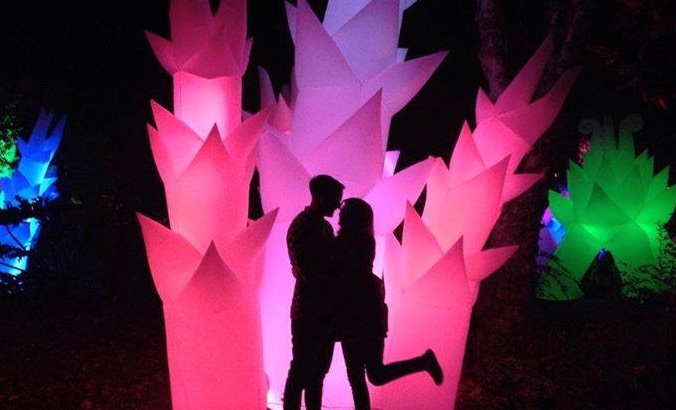 >>> OAKLAND AUTUMN LIGHTS FESTIVAL How cool is this thing? More than 75 local artists set-up magical light installations in the Gardens at Lake Merritt. You wander through and soak up the bedazzlement. Sat/17 (also Fri/16), 6pm-11pm, $20-$25. Gardens at Lake Merritt, Oakland. More info here.
>>> THE LAB'S 24-HOUR TELETHON "At the stroke of midnight on Saturday, October 17, The Lab will further its mission to catalyze artistic experimentation by committing, for the second year to the exhausting and exhilarating task of bringing you 24 hours of non-stop performances." Yes, there will be (faux) phone banks. Oh, and a ton of our best performers, pulling out all the stops for this great alternative arts space. Sat/17, midnight to 11:59pm, $65. The Lab, SF. Tickets and more info here.    
>>> TREASURE ISLAND MUSIC FESTIVAL Even unfortunate headliner Deadmau5 (don't worry, he's balanced out by The National, FKA Twigs, CHVRCHES, Shamir, Jose Gonzales, and about 50 more, plus a comedy tent) can't keep the cool kids away from this annual indie bonanza. But man, is it expensive. Sat/17 (also Sun/18), 11am-10pm, $95. Treasure Island. Tickets and more info here.
>>> CLARION ALLEY BLOCK PARTYDon't have the scratch for Treasure Island? Why not hit SF's most colorful stretch of murals for a day full of celebration, spirit, and bands, bands, bands — like two dozen of them, on two stages. Sat/17, noon-9pm, free. Clarion Alley, SF. More info here. 
>>> LITCRAWL "101 literary readings and events, including poetry, fiction, nonfiction, comedy and more, in bookstores, bars, galleries, restaurants, stores, cafés, community spaces, a bookmobile, a vibrator store, and a police station." Yep, it's the big, drunken boom at the end of the Litquake festival: I have indeed literally crawled home after Litcrawl. Sat/17, 6pm-9:30pm, free. Valencia Street Corridor, SF. More info here.
>>>>> SUNDAY, OCTOBER 18 <<<<<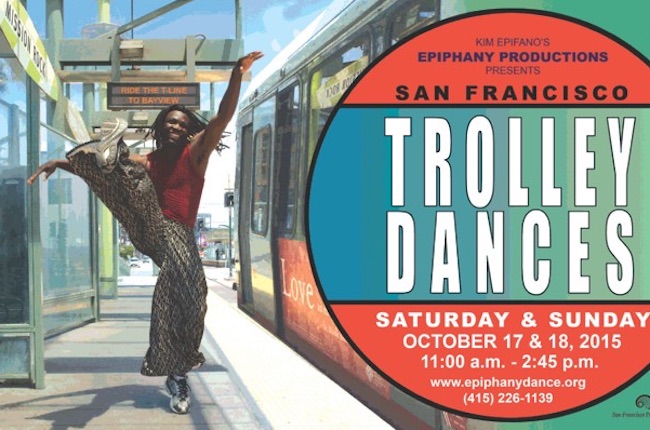 >>> SF TROLLEY DANCES Come fly, er, ride away during this exhilarating annual tradition of site-specific dance. You ride Muni's "T" line; dancers perform at certain spots along the way. Art fare for your train fare. Sun/18 (also Sat/17) various times starting at 10am, price of a Muni fare. Mission Bay "T" line, SF. More info here.
>>> SUNDAY STREETS: MISSIONThe grand finale of this year's Sunday Streets program returns to the Mission for non-automotive fun in the (hopefully) sun. Live music, free bike rentals and demos, performances from Abada Capoeira, children's arts and crafts, board-breaking demos by Quantum Martial Arts, interactive art installations, health and wellness activities, free bike repair from PODER, and more. Sun/18, 11am-4pm, free. Valencia between McCoppin Way and 26th Street, SF. More info here.
>> MUDHONEYOne of the best bands to come out of the late-'80s and early-'90s Seattle Sub Pop scene, the quartet is going strong on its latest tour, with support from local legend Ty Segall's outfit FuzZ. Wear your flannel and/or a flowerpot. Sun/18, 7pm, $25. The Chapel, SF. Tickets and more info here.
>>>>> MONDAY, OCTOBER 19 <<<<<

>>> TECH'S INVISIBLE WORKERS SPEAK OUT "Join us for a panel conversation with tech service workers, shuttle drivers, hotel staff, and employees of tech startups and giants. We'll discuss ongoing struggles for justice, equity, and respect within the community. And, we'll explore how tech workers can support their fellow community members in fighting income inequality. Presented by the Harvey Milk Democratic Club and Tech Workers' Campaign. Mon/19, 6:30pm, free. Eric Quezada Center, SF. More info here.
>>>>> TUESDAY, OCTOBER 20 <<<<<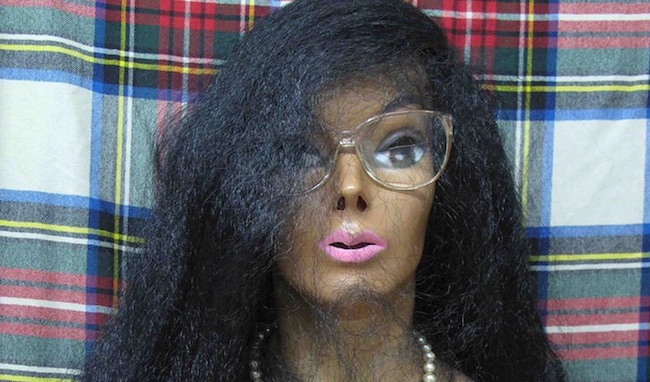 >>> NARCISSISTER The Brooklyn artist's performances "blow up the patriarchal bridge between the simultaneous objectification and policing of female bodies. A fearless persona whose many reference points span contemporary dance to porn, through works such as as a reverse striptease in which clothing emerges from 'her' body." Art crowd on fleek for this one.  Tue/20, 7pm, free. SF Art Institute, SF. More info here. 
>>> OUTLOUD STORYTELLING: "TRIGGER WARNING" This new reading series, hosted by none other than Peaches Christ herself, promises "story content that may disgust, upset, appall, and offend." Sign me up! With Sister Roma, Ben McCoy, and more.  Tue/20, 7:30pm, $10. SF Oasis. Tickets and more info here. 
Like this post? Please support independent media for more!