PARTY RADAR Ahoy-hoy. This Sunday is the infamous Dore Alley Fair, aka Up Your Alley, Folsom Street Fair's "dirty little brother," and there are so many parties aplenty to celebrate. It's a veritable golden shower of festivities! See if you can guess which blowouts below are Dore-focused, and which ones you can turn into fetish-fests of your own!
(Question: When did our gay holidays become so awesomely party-heavy? I swear I stayed awake for five days over Pride, and even Dore has about a dozen great things going on. Folsom Street Fair in September just might kill me. We're almost catching up with Berlin on a Wednesday.)
But first a little update on things. Just heard that one of my favorite bars in SF, the legendary, 48-year-old Spec's Twelve Adler Museum (take your out-of-town dive-hound friends here!), renewed its 10-year lease, so it's staying put in North Beach. Also good news: Last week, I wrote about a few squeaky wheels blocking DaDa Art Bar from moving into big new digs in the Tenderloin to team up with the Mechanics' Institute (a dream pairing of intellect and imbibement). The move has been unanimously approved by the board, so it will all go as planned.
And finally, this Friday sees a huge, star-studded farewell to the Sound Factory, aka the Factory, one of the cradles of modern SF nightlife. Although it hasn't been very relevant for the past decade or so — rare highlights include reunions of original SF rave crew The Gathering and some infamous all-night Radical Faerie parties — I'll always remember passing out there several times in the '90s. Or not. More about the party below.
FRIDAY, JULY 29
MR SCRUFF A five-hour set from one of my absolute DJ idols? I've been crushed out on Scruff for as long as I can remember — his mind-blowing rare groove sets take you deep into house, reggae, hip-hop, global beats, and jazz. Last time he was at Public Works he also brought along some animation projections, dancing along the walls with the screaming crowd. Fri/29, 9:30pm-late, $21-$25. Tickets and more info here. 
THE CLOSING FACTORY PARTY An A-list of local players — J.Phlip, Galen, DJ Spun, Tyrel Williams, Sharon Buck, Shiny Objects, Anthony Mansfield, many more — join forces to bid adieu to the sacred Sound Factory space. Yes, it's being turned into condos. Fri/29, 9pm-3am, $16. The Factory, SF. Tickets and more info here.  
HOG WILD There may be no valedictory Dore weekend party from beloved queer mainstays Honey Soundsystem, but you can catch two of their bees — DJ Robot Hustle and Josh Cheon — at this official Dore opening party, plying their excellent taste in dark synth tunes and industrial grooves. "It's an old school kind of leather party. It's dark, it's devious, and it's dangerous," the party promises. Sounds like anything but a boar. Fri/29, 10pm, $10 with gear, $15 without. SF Eagle. More info here.  
OUT LOUD FOR ORLANDO "An all-star epic fundraiser! The biggest circus, comedy, and burlesque shows in the Bay Area team up for one special night of music and art into action! ALL Proceeds go to help those in need in Orlando!" It really is epic: everyone from Vau de Vire Society to the First Church of the Silver Sexual is on board, lighting up the vast Oakland Metro Operahouse in response to the heinous Orlando attack in June. Fri/29, 8pm, $20-$30. Oakland Metro Operahouse, Oakland. Tickets and more info here.
SOME THING: THE LEGEND OF THE STUD The efforts to save the Stud continue (the Save Our Stud collective continues to work with the city to find a resolution to the 50-year-old club's tripled-rent crisis). In the meantime — go there! Especially for this treat. Weekly art-drag-meltdown party Some Thing has asked some of its key performers to recreate their most "legendary" drag numbers — look out! DJ Rolo tag teams with me, Marke B, on the decks. Fri/29, 10pm-late, $9. The Stud, SF. More info here.
CLUB LONELY I am not a selfish person (lol), but here's a confession: I rarely write about this underground-feeling monthly party because I want to keep it… not exactly to myself, but as a family-type affair. But it's just so rad that I can no longer stay silent. DJs Vin Sol, Primo, and Jeremy Castillo are my edgy house dance daddies, and this is where to find them throwing down to a crowd of freaks. Fri/29, 9pm-2am, $10 or something thereabouts. Club OMG, SF. Slightly more info here. 
SWAGGER LIKE US The roving night-time version of this incredible daytime queer hip-hop party, boasting some of the best looks of the scene, descends on Oakland's White Horse bar for ass-ass-ass and mayhem. Plus special guest LSDXOXO. Fri/29, 9pm, $10. White Horse Bar, Oakland. More info here.  
ANDHIM Bouncy, sample-heavy house that finds its way to hip-hop beats at times from this German duo, who will pump up new venue The Midway with Rachel Torro B2B R. Fentz. Fri/29, 9:30pm-3am, $20. The Midway, SF. Tickets and more info here. 
 

SATURDAY, JULY 30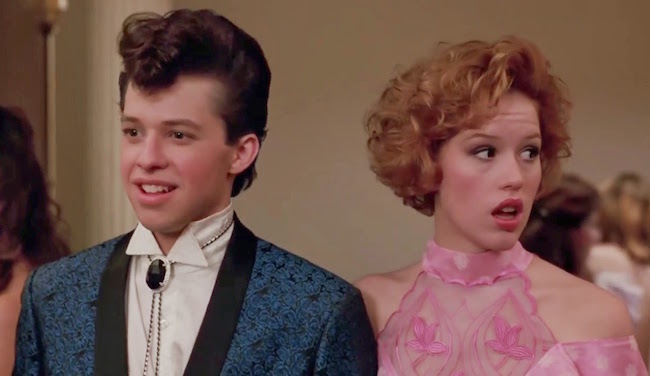 NEW WAVE PROM Awwww, relive or just pretend to relive those Aquanaut-and-fishnet moments of yore in the '80s, when prom was every bit as terrifying as it it remains today, but with a better soundtrack. The New Wave City crew — a party that has actually been around since almost the '80s — hosts, with a king and queen contest and DJs Shindog and Andy T. No date required! Sat/30, 9pm, $20. Verdi Club, SF. Tickets and more info here.   
SNEAKS Oh cool! An all-night, Berlin-style athletic gear fetish party with excellent techno courtesy of Pittsburgh's Aaron Clark, whose Honcho and Hot Mass parties are sweaty explosions of dance floor perversion. Heavy dress code, here: On your marks with sneakers (duh) and slutty sportswear, please. Sat/30, 9:30pm-4am, $15-$25. Club Six, SF. Tickets and more info here. 
SWEATERFUNK 8 YEAR ANNIVERSARY The scrappy, soulful Sweater Funk crew have become such a part of SF nightlife, playing old school tunes from underground basements in Chinatown to giant clubs, that eight years seems too young. But here they are, lighting up their longest home, the Elbo Room, again with grooves that make you itch to dance with a friendly partner. Sat/30, 10pm, $5-$10. Elbo Room, SF. Tickets and more info here.  
4 PLAY If all the manly-manliness of Dore has you thirtsing for other angles, this gender-omnivorous patio throwdown is just the cute ticket for a warm up: Jasmine Infiniti (a real rising star!), Jordee, and Siobhan Aluvalot play killer dance music, while Phatima Rude and Fanciulla Gentile perform dazzlingly. I hear one might hear the strains of Tori Amos' "Leather" in the mix somewhere as well …. Sat/30, 2pm-8pm, $5. El Rio, SF. More info here.   
THE DETROITER A big, eight-hour outdoor block party celebrating the techno sounds of the Motor City — OK! Ghostly International label stars Matthew Dear, Shigeto, Lusine, and many more, plus an art show and some fun peeps. Sat/30, 4pm-10pm, $35. Heron Arts, SF. Tickets and more info here. 
JACK MASTER This is surprisingly not a Dore Alley party! (Although kind of, why not.) The ravey-smiley Lights Down Low crew brings in one of the best party DJs in the business. It is impossible to stand still (not to mention wolf whistle, he is cute) when Jackmaster takes the wheel. Sat/30, 10pm-3am, $20. Monarch, SF. Tickets and more info here.  
FAULTLINE Our boy Jenö killed it at the Wicked 25-year reunion a couple weekends ago, and here he is to play a special two-hour set of breaks — a great and timely switch-up from his usual deep, post-punk, acid-y sound. With Justin Johnson, Eric Riggsbee, and more. Sat/30, 9pm, $5-$7. Underground SF. Tickets and more info here.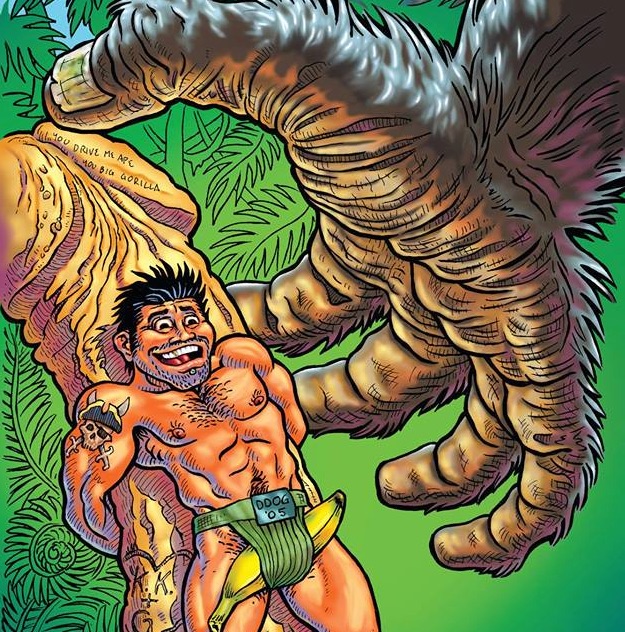 HARD TO SWALLOW BOOK RELEASE PARTY Are you a comic geek into kinky gay sex and parties? Of course you are! We all are. SF's resident comics master Justin Hall teamed up with Dave Davenport to publish a collection of their naughty fantasies in graphic form — this release party, with DJ Bear Z. Bub, will be your chance to meet the freak nerd of your dreams. Sat/30, 6pm-8pm, free. Isotope Comics, SF. Tickets and more info here. 
BRAZILIAN FUNK DANCE PARTY Yay, the Braza party is back, with this special festa. Get baile-baile with live acts Chilaquiles and Namorados de Lua, plus DJs J Boogie and Izzy Wise. There'll be a little reggae in there too, for extra flavor. Sat/30, 9pm, $10. The Chapel, SF. Tickets and more info here.  
DEVICE Dark sounds rumble through the Eagle every month at this party, so you know there's something special on the eve of Dore — special guest Kerri LeBon. "Kerri LeBon is one of the driving forces in the dark techno community in California. When she's not playing records, she does her own night, Discipline, as well as producing music under her own name." Also featuring Topaz of the Infinite Beat show on Radio Valencia." Sat/30, 9pm-2am, $10. SF Eagle. More info here.   
SAN FRAN DISCO His royal electronic-disco highness Giorgio Moroder may have moved on to more pop-EDM pastures (which he liberally sprinkles into his DJ sets), but at 76 at least he's trying new things? The last time he rolled through for the San Fran Disco party it was a reunion of some real local dance floor legends — everyone seemed to turn out to see the man who brought us "I Feel Love." This time promises more of the same, as Moroder takes the decks with Tuxedo, Escort, Luxxury, David Harness, Steve Fabus, and many more. Sat/30, 9pm-3am, $25-$50. The Midway, SF. Tickets and more info here. 
MR. DAVID'S NUTZ A feast of cute boys, beats, and drag queens as Mr. david aka Glamamore, takes over the powerhouse bar for his "Nutz Up Your Alley" party. Dulce De Leche performs, DJ Salazar spins. Sat/30, 10pm, $5. Powerhouse, SF. More info here.
SUNDAY, JULY 31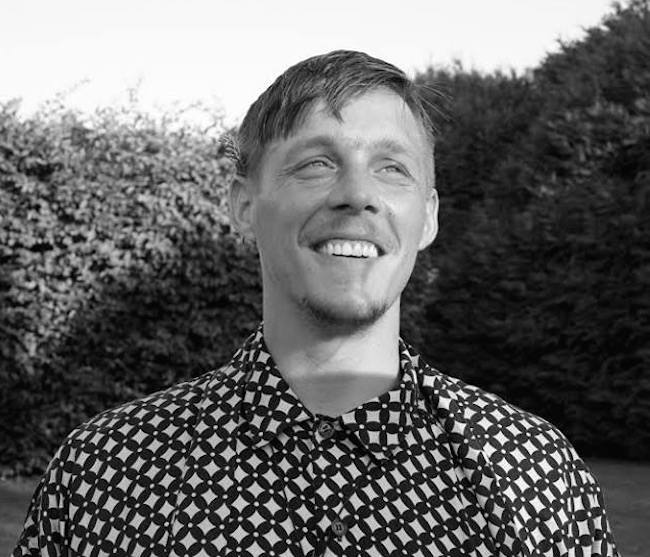 HARD FRENCH DOES DORE ALLEY The best queer old-school soul party in the city absolutely nailed it with their special Pride party featuring Psychic TV. Now they're back for another genre-boundary-stretching blowout, with Chicago DJ Jacob Meehan (Men's Room) and our own lovely CarrieOn Disco. No worries, there will also be plenty of vinyl 45s in the house, courtesy of Hard French residents Carnitas and Brown Amy. Sun/31, 6pm-midnight, $10. Oasis, SF. Tickets and more info here.  
TRIK More post-Dore shenanigans, this one with a lot more drag, but still dancefloor-oriented. DJs Juanita More, Jasmine Infiniti, and Siobhan Aluvalot pump the crowd. (Last year as she spun after Dore I ate a slice of pizza on the dance floor, and Juanita More never let me forget it. I was hungry!) And a host of hostesses like Vivvyanne Forevermore, Kelly Lovemonster, Boy Young, Nikki Jizz, Per Sia, and many more. See and be scene! Sun/31, 6pm-midnight, $10 advance. Above DNA Lounge, SF. Tickets and more info here.  
GLORY HOLE Fetish fair afterparty at a win bar — who's with me? Tank18 will get feisty with the lively disco sounds of the GO BANG! crew — Steve Fabus, Sergio, and Prince Wolfe. Sun/31, 1pm-5pm, free. Tank18, SF. More info here. 
OPEN AIR Had enough of hot (and otherwise) men in leather? head to the Midway for its Open Air series of outdoor techno loveliness, this time around coming from the UK's Tim Green, Dance Spirit, and more. Sun/31, 2pm-9pm, $13-$18. The Midway, SF. Tickets and more info here.