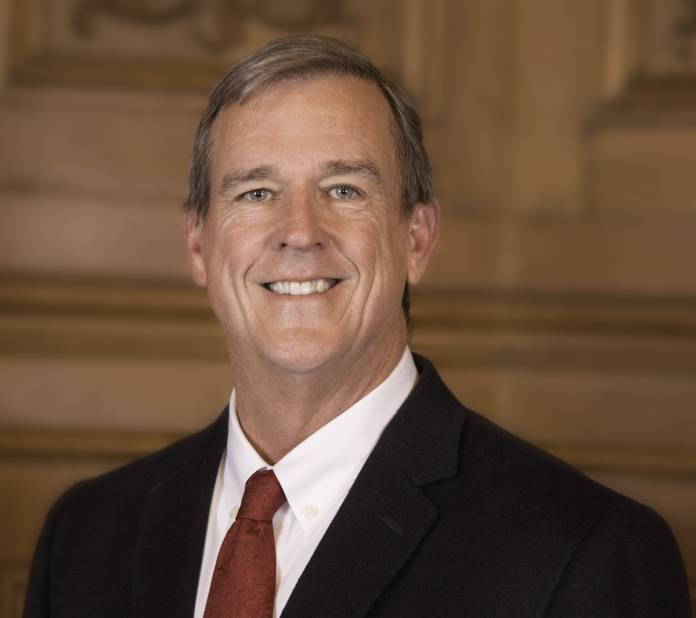 SuperPAC money has been one of the defining issues of the early parts of the mayoral campaign. Mark Leno and Sup. Jane Kim have both signed a pledge to not only reject but to denounce and distance themselves from any so-called independent-expenditure committees that may wind up supporting them or attacking their opponents.
Sup. London Breed has been a little more subtle in her response.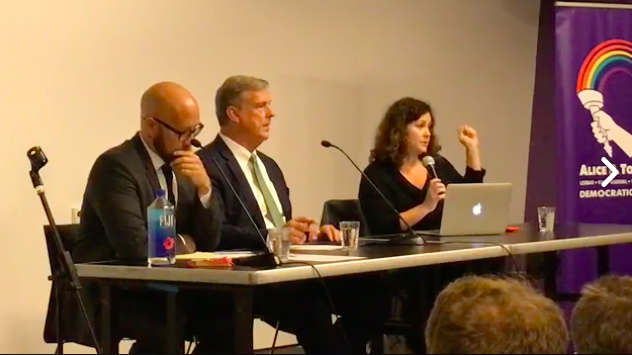 The IE's are the source of the most dramatic, insidious corruption in SF politics. Because of federal court decisions, IEs can raise and spend as much money as they want, with no limits on contributions. I don't think it's a stretch to say that if it weren't for the IEs, David Campos would be in the state Assembly and Jane Kim would be in the state Senate today. Both faced withering attack campaigns, mostly funded by Big Tech money, orchestrated by plutocrat Ron Conway, who wanted David Chiu and Scott Wiener, who are more friendly to his business interests.
Chiu and Wiener were big supporters of Airbnb. Campos and Kim tried to more tightly regulate the company. The message his IE attacks sent: If you mess with me and my ability to make money in SF, I will take you down.
Conway has endorsed Breed, and both Leno and Kim have made that an issue.
Tuesday morning, Sup. Aaron Peskin announced he's introducing emergency legislation to require increased disclosure from IEs and the wealthy donors behind them.  
Breed issued a campaign pledge Feb. 6 that includes the following:
I will not solicit, accept, encourage or coordinate with any independent expenditure effort; and I will denounce any campaigns, independent or otherwise, that attack any candidates in this race.
The first part simply says that she will follow the law: Candidates can't solicit, accept, encourage, or coordinate with IEs. The second part says she will discourage negative campaigns.
That's a tricky position. In the past, candidates like Wiener have argued that an ad that points out a candidate's position on an issue isn't an attack – even if its framed in the most misleading, brutal way. "We all have to be accountable for our votes," he told me.
So if you want to be nuanced, you can argue that the attack on Mark Leno by the first superPAC of the season was just pointing out the records of people voting on an issue.
But there's a deeper reality here. Candidates can't coordinate with or encourage IEs – but if they really want, they can make it clear that they don't want to see this stuff happening. And as far as I can tell, she has not "denounced" the first SuperPAC attack on Leno.
If London Breed didn't want her ally Andrea Shorter to run an IE that attacks Leno and Kim, the superPAC would most likely shut down. Leno just called for that to happen; Breed isn't likely to join him.
We don't know who is funding that superPAC, and we won't know for a while. Nichole Derse, the campaign manager for that committee, says it's individual, concerned women. Conway says he has nothing to do with it – and frankly, given how toxic he has become, his money most likely won't go into any of these campaigns.
But that doesn't matter – he has allies in Big Tech who will give money if he asks them to. That's how plutocracy in SF works.
I have no insider knowledge of this, but I would guess that at some point soon Leno and Kim will do some sort of joint endorsement. That's the only way they can avoid splitting the progressive vote and making room for Breed.
The San Francisco Tenants Union endorsed both of them, jointly, without ranking. That leaves room for others to do the same thing. (In the past, observers have often noted that the four major progressive endorsements that make the most difference are the Tenants Union, the Milk Club, the Sierra Club and the Bay Guardian. Milk, the Sierra Club, and the Bay Guardian have not yet endorsed.)
SEIU Local 1021, which represents city employees and has been a major player in the local political scene, endorsed Kim as the Number One choice – but put Breed as 2 and Leno as 3.
City College Board Member Rafael Mandelman, who is challenging appointed D8 supervisor Jeff Sheehy, pulled off an unprecedented feat this week: He got the sole endorsement of both major LGBT clubs, Harvey Milk and Alice B. Toklas. The two have never agreed on a D8 race. That gives Mandelman even more momentum in a race where the incumbent seems to be flailing.
Since the mayor's race is so short, candidates who filed in January haven't had to make public their campaign contributions yet. But the race for D8 supervisor started much earlier, and both Sheehy and Mandelman have filed reports with the Ethics Commission for July to December 2017, and they are interesting.
For starters, they both have two committees and have filed two sets of reports – one for the June election, and one for the November election. Since Sheehy was appointed to the job, he has to face the voters as the next possible election; since the D8 seat is up in November anyway, whoever wins in June will be running again in six months.
Mandleman the challenger, raised more money in that period that Sheehy, the incumbent, which is by itself unusual. More: Sheehy's money is mostly for June ($181,000); he has raised only $38,000 for November. Mandelman raised $165,000 for June – and $59,000 for November.
More striking, though, is that the vast majority of Mandelman's contributions are below the $500 max; he has a long list of donors giving $25, $100, $250. Most of Sheehy's donors put up $500.
There's another element that struck me.
Corporations aren't allowed to give money to local candidates. So if a real estate developer really likes someone running for office, that company can't directly help out.
But the employees of a company can donate.
Sometimes, the workers don't share any interests with the bosses. A unionized staffer at a local hotel may despise the corporation that pays her salary, but if she donates money, she has to list that company as her employer.
But when senior partners and officials at a company all donate to one candidate, it's worth noting.
The disclosure reports show that top staffers at two real-estate operations – Build, Inc and TMG partners – combined to give Sheehy $12,500.
Fourteen high-level people at Build, which has numerous projects underway or pending in the city, and 11 at TMG (same) put up the maximum $500.
The reason the city limits contributions to $500 is to prevent any one donor from wielding too much influence over an elected official. In this case, around seven percent of all the money Sheehy raised came from people who run two big real-estate interests that do a lot of business in San Francisco.
I saw no similar patterns in the Mandelman filings.