Top image: Nickolas Muray, "Frida with Olmeca Figurine, Coyoacán," 1939 from the de Young show.
One of the biggest piece of arts news lately is that museums are starting to reopen—socially distanced, masked, and with timed tickets only, please. The de Young seems to have launched the effort—finally you can see that big Frida Kahlo: Appearances Can Be Deceiving show and revel in the local spoils of the great de Young Open exhibition (you can visit a version of both of these online as well)—closely followed by the GLBT Historical Society Museum, the Asian Art Museum, and SF MOMA. Those will be joined by the Tenderloin Museum (10/8), the Contemporary Jewish Museum (10/17), and the Cal Academy (10/23), with the Legion of Honor scheduled to re-open sometime this month as well.
Meanwhile, most major arts activity stays online for now (thank goodness for those of us not ready to venture out quite yet)—although the city has finally recognized that performing arts and music are just as necessary—and possibly safer—as washing those outdoor tater tots down with a pint of Guinness. The new JAM permits (Just Add Music) will allow some forms entertainment on sidewalks and in parklets as park of the Shared Spaces program that allows (food-serving) bars and restaurants to operate, with small groups in open air venues. Examples of what may be coming to a street near you: DJ sets, theater, comedy, dance, and amplified activity. Anybody who's walked around the city at length knows many of these activities have already been happening, pretty safely in my observance, but this gives the official imprimatur for arts to return.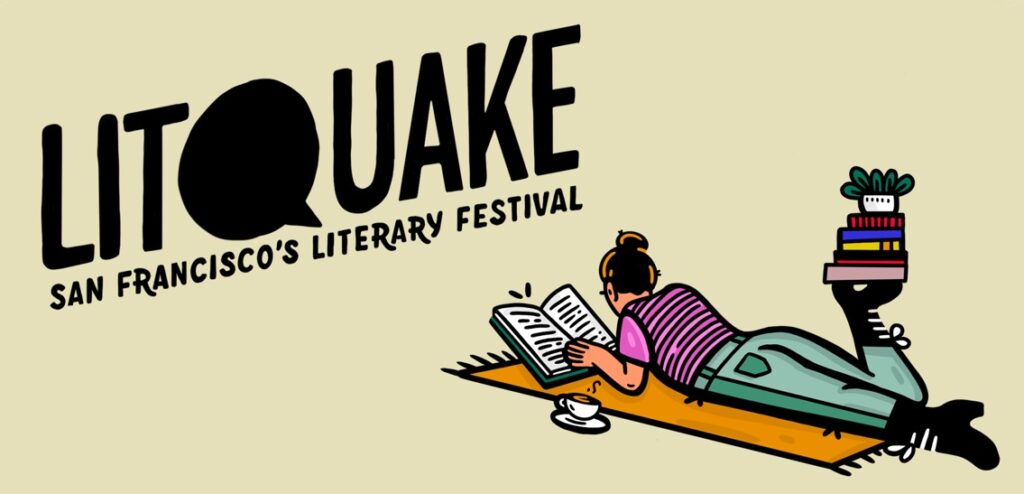 Litquake, however, our city's fabulous annual literary festival—which conducted online satellite readings this summer as "Litquake in Lockdown"—officially launches Thu/8 and runs through October 24, with a slew of sprightly bookish Zooms for those who still wish to remain under the cover of shelter in place. I'm of course biased in my adoration, not just because I loves me books and have attended Litquake for years, but also because I finally get to be an official part of it! Join me and 48 Hills editor-at-large Caitlin Donohue on Tue/13 as we discuss our new books for young people about the history of protest and women in politics, respectively, at Into the Streets: Politics, Activism, and Communities, we've got some fun stuff planned!
Below are some more great Litquake highlights from the first week. Admission is free, but please donate to this great institution if you can. And buy some books! Check out the whole schedule here.
Foglifter Press: Eyeing the Margins A new issue of the fantastic, gorgeous LGBTQ+ magazine is coming out, and this is chance to clock so much local talent in one go, as almost a dozen contributors celebrate the release. 10/12, 7pm.
You, Me, and Everyone We've Boned Queer and POC writers and lovers to the front, for "a very special night of literary performances which explore how sex and love can survive during the time of Corona." This one's gonna be juicy. 10/13, 5pm.
When the Light of the World Was Subdued: The Legacy of Native American Poetry Incredibly excited for this one, marking the release of When the Light of the World Was Subdued, Our Songs Came Through, the first historically comprehensive Native poetry anthology, co-edited by current US Poet Laureate Joy Harjo. 10/14, 5pm
.The Cockettes: Acid Drag, Sexual Anarchy, and San Francisco Craziness You can't get much more Sodom by the Bay than the inimitable Cockettes. Here, fiesty members of the troupe Scrumbly Koldwyn, Fayette Hauser, and Pam Tent dish all the spills and spill all the dish. 10/17, 7pm.
Super 8: An illustrated history A slew of film fanatics, writers, and directors come together to celebrate the little handheld camera that changed movies. 10/18, 7pm.
MORE UPCOMING ARTS EVENTS
BERNAL HEIGHTS OUTDOOR CINEMA One of the cutest local film festivals had to change its strategy for COVID and become a drive-in by the Alemany Market Plaza. Fri/9's opening night is all sold out, but you can make reservations for the next showing, October 16, starting Fri/9 as well. Then, the whole thing wraps up with a "Best of Bernal" streaming show on October 27. It's a bit complicated, but full of wonderful films, and you can find out more here.
SAT/10 VIRTUOSO VIBRATIONS The California Symphony's virtual fall series continues with this intriguing program, which you can watch on Vimeo: "The free presentation features rising violin virtuoso Robyn Bollinger performing a newly written solo work by our outgoing Composer-in-Residence Katherine Balch plus works by Bach and Bartók. The California Symphony Wind Quintet rounds out the program with works by Cuban-born American composer Paquito D'Rivera and prolific French composer Claude Arrieu. Audience members can tune in 30 minutes prior to the concert to hear Maestro Cabrera in conversation with the featured artists." 7pm, more info here.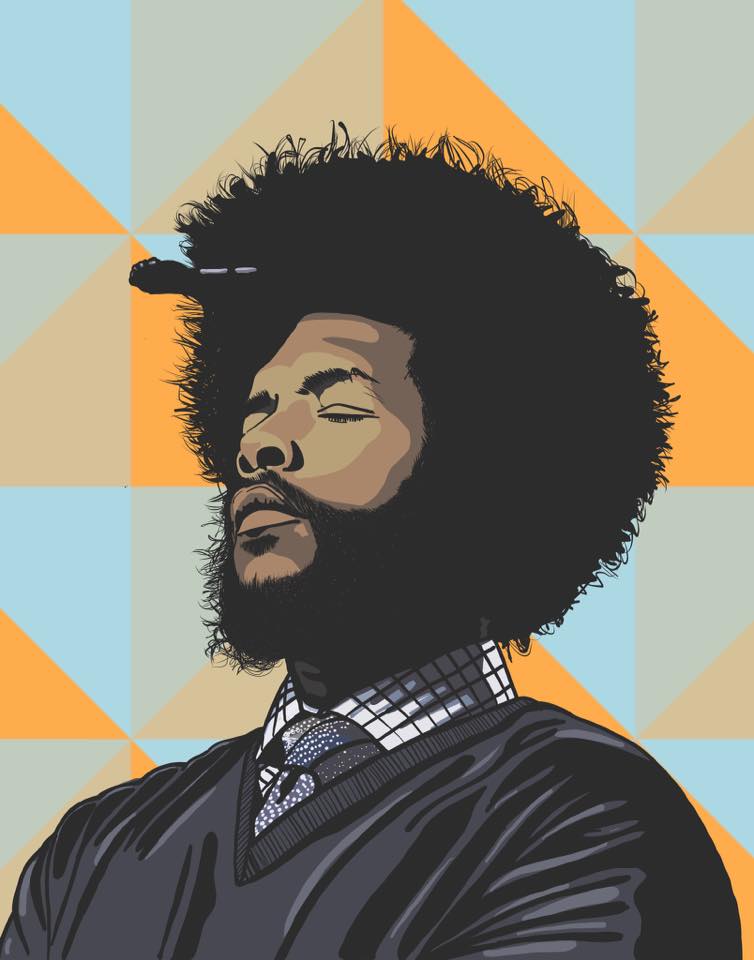 SAT/10 HEADS OF HIP-HOP ART LAUNCH AND DANCE PARTY This in from one of the head honchos of the amazing Non Stop Bhangra party, who turned to drawing some of his heroes to deal with the shutdown: "After 15 years of producing music events and DJing in the San Francisco Bay Area, Jimmy Love finally got a break from the action to return to one of his main passions, art. Heads of Hip Hop started off as a quick drawing exercise during the summer of Covid, where he picked up his iPad and took on daily drawings to get back into the creative flow." Check out and download his awesome drawings and dance a little with lauded DJ Dave Paul FOR FREE! 3pm, more info here.
SAT/10 TEN YEARS OF HOUSEPITALITY WITH MARK FARINA The legendary house DJ who brought 'Mushroom Jazz' to the world is still going strong, popping in online to help one of our absolute best parties celebrate a decade of wild nights. Come feel the family vibe, and have a house party of your own. 10pm, more info here.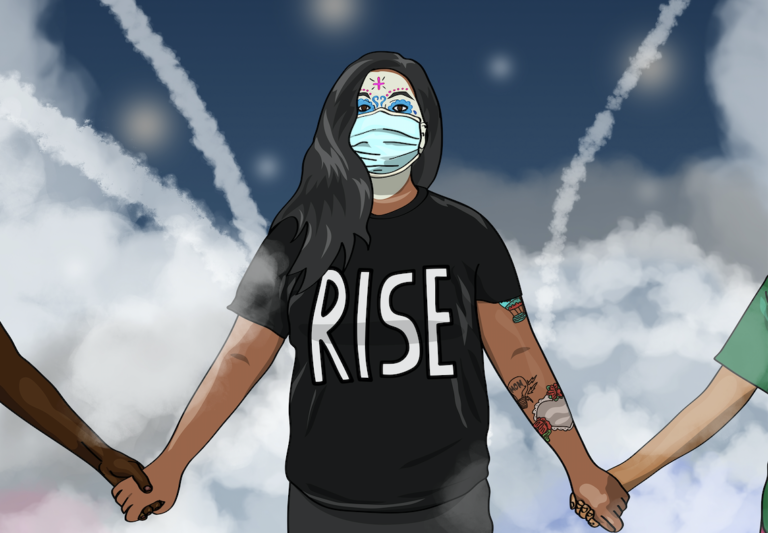 SAT/10-NOVEMBER 2020 LIVING LEGACIES: DÍA DE LOS MUERTOS 2020 SOMArts, too, is returning, just in time for the timed-ticketed, socially distanced launch of one of the Bay Area's most beloved traditions: "Now in its 21st year, SOMArts' annual Día de Los Muertos exhibition is one of the most internationally diverse Day of the Dead celebrations in the United States. Founded by beloved San Francisco artist and curator René Yañez, Día de Los Muertos at SOMArts merges traditional altars with contemporary installations, continuing to be a multigenerational gathering of remembrance while asserting the role of art as a platform for collective action." More info here