SF Drag King Contest, Origami-Palooza, Hempcon, Afterskool Specials, Thee Oh Sees, Coco Fusco, Jill Scott, more essential events. DON'T MISS OUT! Sign up for our newsletter and get this delivered directly to you each week!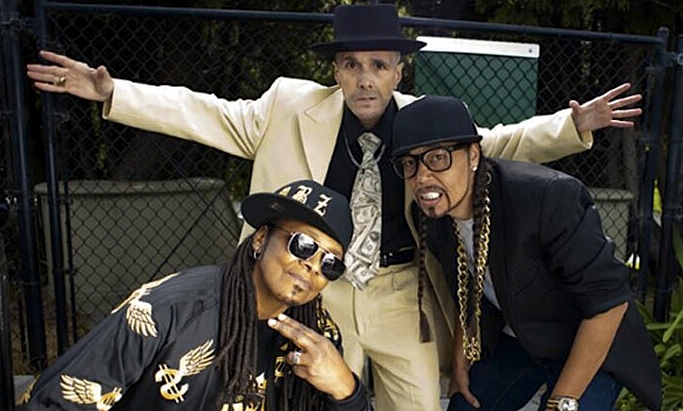 By Marke B. 
BIG WEEK Why don't Americans swoon over painter J.M.W. Turner like they do over Monet or even Picasso? Anyone wandering agog through the 60 works at the gorgeous de Young Museum retrospective of the 19th-century proto-Impressionist's work (J. M. W. Turner: Painting Set Free, through  September 20) will surely be on the lookout for a nearby fainting couch. Color streaks through splashing waves, skies flame, buildings melt into weird dimensions, waterfronts ignite, solar flares scar the jagged beaches. You get the picture.
My guess is because he's so gosh-darned English (often called the "best British painter" at that). Monet is so very French, fine, and Picasso is the ultimate in Spanish. Those are cultures of passion and expression. But we immediately associate British art (at least from before the '90s) with fusty airs, expecting a prim slavishness to history, order, and class, with occasional flashes of powder-dry insight, but definitely no explosions of visceral light. It would be embarrassing, most of all to the artist himself, to show emotion in its presence.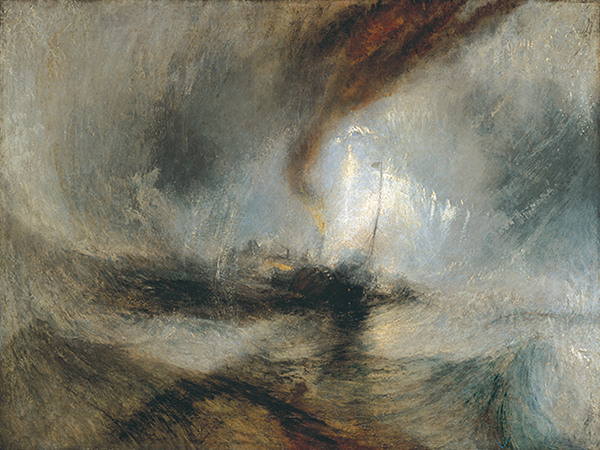 As depicted in last year's excellent Mike Leigh film Mr. Turner, however, ol' Joe Turner was the opposite of that stereotype. He was quite another: the larger-than-life figure of rough manners, volcanic outbursts, hangdog sulkiness, and social impropriety when it suited him — occasionally very quiet and very cruel, but single-minded in his love of paint and always on the trail of artistic impulse.
The pictures themselves, yes, are well-grounded in epic historical conflicts and events (Ancient Rome; Agrippina Landing with the Ashes of Germanicus, or The Burning of the Houses of Lords and Commons, October 16, 1834). They often take on the soppy Romantic mythological tropes of the time — Aeneus and Dido and the like. But the painting is phenomenal. Go see the show, and swoon aplenty.
>>>>> WEDNESDAY, AUGUST 19 <<<<<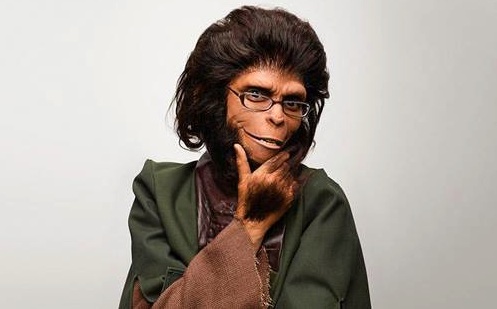 >>> COCO FUSCO: OBSERVATIONS OF PREDATION IN HUMANS In the form of a lecture given by Dr. Zira, Animal Psychologist (you may remember her from Planet of the Apes), Cuban-American performance artist Coco Fusco will discuss the various habits of lowly humans, as observed by their superiors, the apes. Wed/19, 7:30pm, $10. YBCA, SF. Tickets and more info here. 
>>> ¡MIÉRCOLES GIGANTE! A SAN FRANCISCO NIGHTLIFE FUNDRAISER FOR GALERIA DE LA RAZA The quintessential boundary-pushing SF art gallery was hit hard by homophobic attacks this summer. Now, almost every cool queer party crew, arts collective, and drag performer is coming together for this big party and fundraiser: Hard French, Honey Soundsystem, Pound Puppy, Swagger Like Us, Mango, Gigante … Wed/19, 9pm-midnight, $7-$20 sliding scale. El Rio, SF. More info here.
>>> FUCKED UP Intensely fun, intensely intense hardcore punk from Toronto, served up with special style by often shirtless (and more) frontman Pink Eyes. I just love this fun fact: "In November 2008, the band participated with other similarly named bands, including Holy Fuck, Fuck, and Fuck Buttons in the Festival of the Fuck Bands music festival in the village of Fucking, Austria." Wed/19, 7:30pm, $18-$20. The Independent, SF. Tickets and more info here. 
>>>>> THURSDAY, AUGUST 20 <<<<<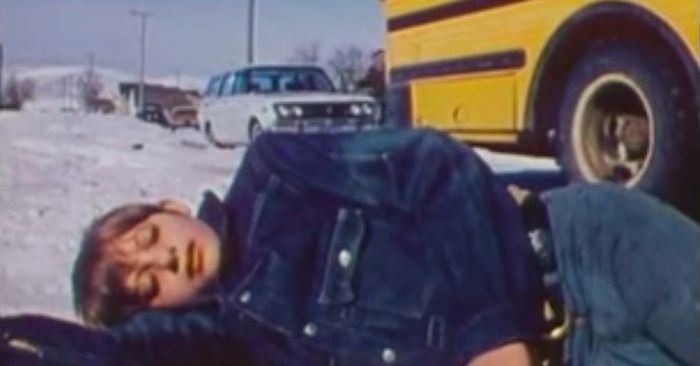 >>> "BACK TO AFTERSKOOL SPECIALS" TRIPLE BILL Cinemaniac Jesse Hawthorne Ficks and his incomparable Midnites for Maniacs underground film series invades the Exploratorium's gorgeous theater, with this triple bill of classic old-school creepers and cautionary tales: Cipher in the Snow (1972, pictured), Stoned (1980, with Scott Baio!), and Peege (1973). Kids, don't do drugs. Thu/20, 7pm-10pm, $10-$15. Exploratorium, SF. Tickets and more info here. 
>>> 20TH ANNUAL SF DRAG KING CONTEST I've made it almost every year, this show is so good. This gender-bending, balls-out spectacular brings incredible drag king acts from all over California to compete for … well, something. Possibly beard wax? Nightlife legend Fudgie Frottage is, as always, the gracious, sometimes hilariously gruff host, along with Sister Roma of the Sisters of Perpetual Indulgence. Thu/20, 9:30pm, $20-$25. Oasis SF. Tickets and more info here. 
>>> "TWO TRAINS RUNNING" The seventh installment in genius playwright August Wilson's "Century" cycle (and the fifth presented by the Multi-Ethnic Theatre Company). "Set in Pittsburgh, 1969: the regulars at Memphis Lee's restaurant are struggling to cope with a world changing around them. They are fighting systemic unfairness and gentrification, for the diner will be torn down, a casualty of the city's renovation project which is sweeping away buildings, but not the neighborhood spirit." Sounds familiar. Thu/20, 7:15-10pm, $25-$35. Gough Street Playhouse, SF. Tickets and more info here. 
>>>>> FRIDAY, AUGUST 21 <<<<<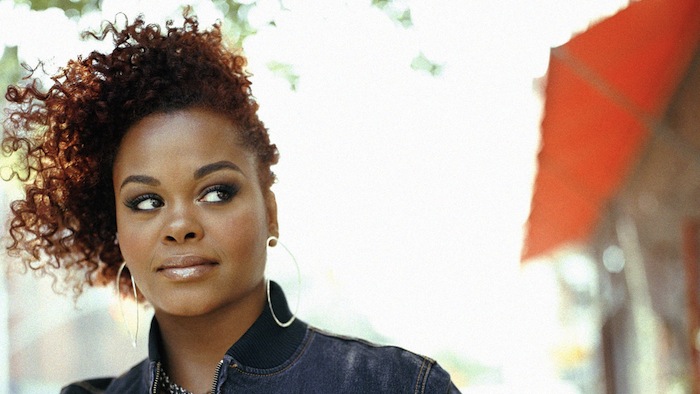 >>> JILL SCOTT Incomparably zesty soul singer Ms. Jill Scott is riding high with a new album that just snagged the number one spot in the charts, knocking Taylor Swift down a peg or two. She'll bring her warm voice and strong will to a vibrant crowd at the Fox. Fri/21, 8pm, $59 and up. Fox Theater, Oakland. Tickets and more info here. 
>>> RED LIGHT LIT One of my favorite renegade reading series is having its first outdoor show: "Inspired by the poetic history of San Francisco, Red Light Lit has courted our favorite Bay Area writers, musicians, and comedians to bring you a sophisticated evening exploring love, lust, sexuality, and sensuality." Scandalously delicious hijinx ensue.  Fri/21, 7pm-10pm, free. McCoppin Park, SF. More info here. 
 >>> YUJA WANG The dynamite classical pianist and local favorite will be unhand for two nights (also Sat/22) to help bid the SF Symphony a fond farewell as it flies across the pond for its European tour. It'll be a lovely affair, of course, celebratory and far from bittersweet, with Wang tackling Beethoven, Bartok, Schoenberg, Mahler, and more. Fri/21 and Sat/22, $45-$80. Davies Symphony Hall, SF. Tickets and more info here. 
>>>>> SATURDAY, AUGUST 22 <<<<<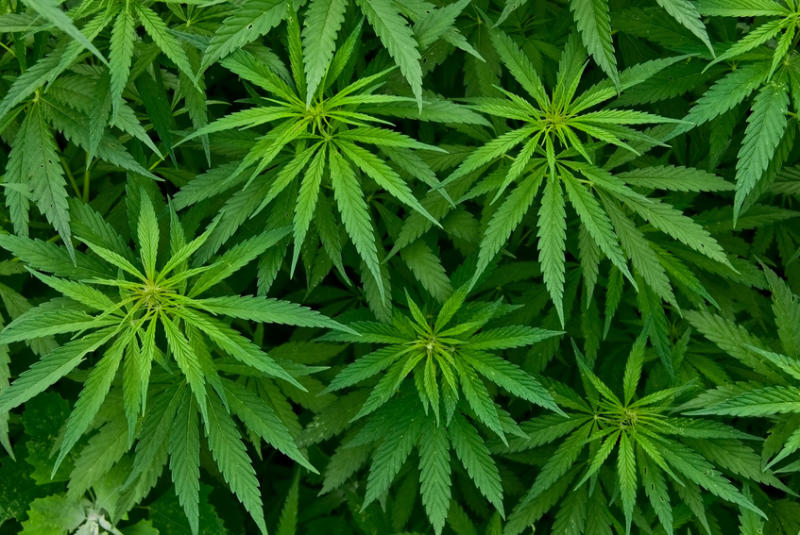 >>> HEMPCON Basically the biggest cannabis cluster-puff ever, now several years old. The marijuana lovefest boasts "dispensaries, collectives, caregivers, evaluation services, legal services, educational institutes, equipment, accessories, and many more" types of cannabis connection — including the Hempcon Cup contest, awarded to the dankest strain (or some such). Lots of people! Sat/22 (also Fri/21 and Sun/23), 10am-6pm, $40. Cow Palace, daly City. Tickets and more info here. 
>>> OUR POWER FESTIVAL People-powered fun in the sun, in Richmond! Join Greenpeace, the Sierra Club, and tons of local organizations at the Richmond Greenway (you can ride your bike from the BART station) for a sunny day full of people-powered entertainment and tons of fun. Bike-powered music concert, cash-free swap, urban farming demos, solar-powered popsicle truck, preventive health screenings, farmer's market, and much more." Sat/22, noon-5pm, free. Richmond Greenway, SF. More info here.
>>> BLACK ROCK ROLLER DISCO OMG YOU GUYS IT'S BURNING MAN SEASON! If that last phrase doesn't basically describe your own Facebook feed for the last three weeks, please help yourself to mine. Because I'm going skating, in a huge former church, to crazy fun music, with the Godfather of Skate at the Church of Eight Wheels, at this weekly party. It's Burning Man-themed, of course. And a whole lotta fun. Sat/22 and every Saturday, 7pm-11pm, $10 (skate rental $5). Church of Eight Wheels, SF. More info here. 
>>>>> SUNDAY, AUGUST 23 <<<<<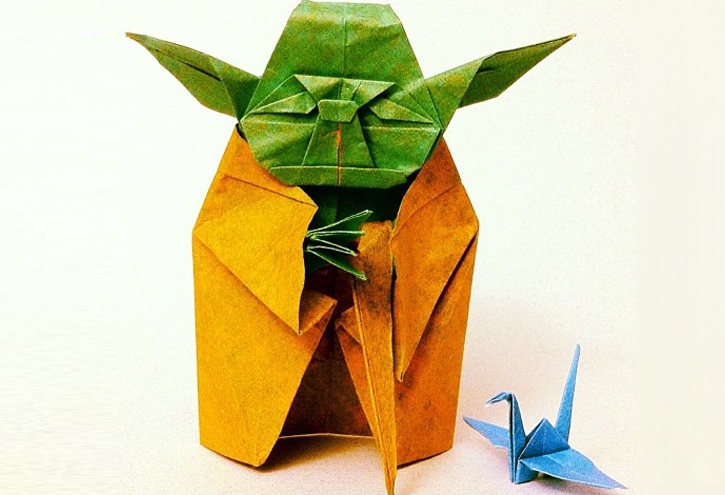 >>> ORIGAMI-PALOOZA Take the whole family down to Japantown for a day of instruction on the ancient japanese art of paper-folding and other fun stuff. Make a swan, chuckle at weird anime, eat some incredible ramen, make another swan. (And maybe join in the paper airplane challenge, outside in the Peace Plaza.) Sat/22, 1pm-5m, free. Japantown Center, SF. More info here.
>>> CHINATOWN STREET FESTIVAL The Year of the Ram keeps buttin' on by, and this Oakland tradition, now in its 28th year, is grabbing it by the horns: A huge, two-day celebration during which you'll eat, drink, and be dazzled by dragon dancers (and a slew of other entertainments). Sun/23 (also Sat/22), 10am-5:30pm, free. Oakland Chinatown. More info here.  
>>> ANTONIO SANCHEZ The much-lauded drummer channels far-reaching, gorgeously accessible global jazz sounds with his group Migration — Ben Wendel (tenor saxophone), John Escreet (piano, Fender Rhodes), Matt Brewer (bass), and special guest vocalist Thana Alexa. Sun/23, 7pm and 9pm, $30. SFJAZZ Center. Tickets and more info here.
>>>>> MONDAY, AUGUST 24 <<<<<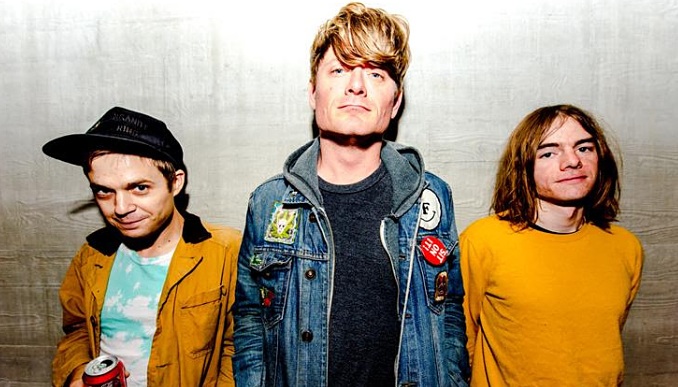 >>> THEE OH SEES One of our current patron saints of indie rock, John Dwyer, has revved his group into high gear lately (recent LP Mutilator Defeated At Last gets down and dirty in the steamy psych-metal swamp). Expect SF indie royalty at this sure-to-be-raucous show. With White Mystery. Mon/24, 7pm, $16-$19. Great American Music Hall, SF. Tickets and more info here. 
>>> THE BOYS (AND BOOKS) OF SUMMER Baseball! Many people write about it! Some of that writing is quite brilliant! Litquake's Epicenter reading series has invited an eclectic bullpen-full of "scribes (from revered sportswriters to bestselling novelists to sports radio hosts) to read from work created around baseball: the game, the life, the obsession. Beer and peanuts available. Free admission, with donation gratefully accepted. Co-presented by Green Apple Books." Mon/24, 6:30pm, free. Sports Basement Bryant Street Bike Shop, SF. More info here. 
>>>>> TUESDAY, AUGUST 25 <<<<<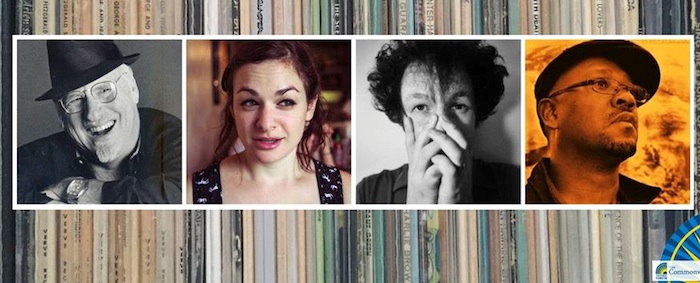 >>> "HOW WE LISTEN" One of our best young music writers, Emma Silvers of KQED joins one of our most seasoned, Joel Selvin of the Chronicle, as well as hip-hop journalist Davey D and moderator Gabe Meline for a feisty panel discussion of the current music scene, and its connection to (or disruption of) our contemporary experience. Feel free to hum along. Tue/25, 5:30pm, $7-$20. Commonwealth Club, SF. Tickets and more info here. 
>>> BAY CITY BLUES WITH MITCH WOODS This lively, weekly, jazzy blues showcase features the great jive-influenced Mitch and his combo and brings in special guests that'll knock your kicks off. This week: the sweet-voiced Annie Sampson, originally from Louisiana. Tue/25, 7:30pm and 9:30pm, $20. Biscuits and Blues, SF. Tickets and more info here.