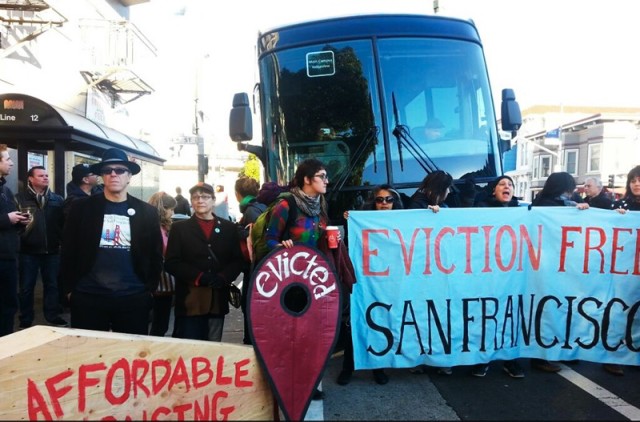 The luxury-housing assault on the Mission continues this week as the Planning Commission decides Thursday/23 whether to allow a developer to demolish an auto repair shop and build a 75-foot-tall luxury housing complex at 15th and Mission.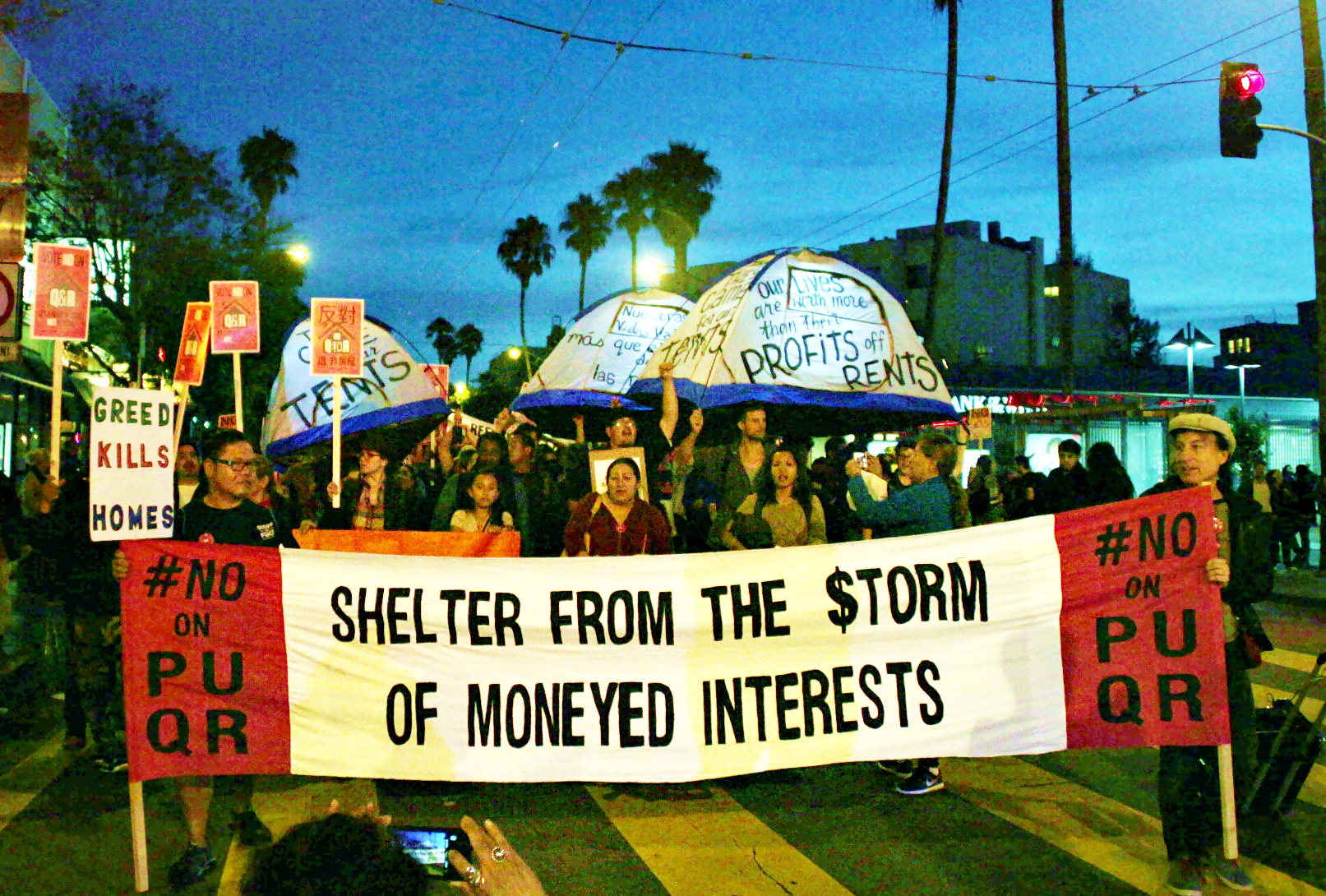 Kevin Stephens Design wants to turn that site – which is still largely blue-collar businesses and modest housing – into 12 "large and luxurious units located in the heart of a working-class neighborhood," Peter Papadopoulos, appealing the project on behalf of the Mission Economic Development Agency, notes.
"This … project, comprised of large, high-end units, would be occupied by wealthy residents that will negatively impact this working-class neighborhood and indirectly contribute to displacement impacts that threaten the community's cultural and economic diversity," the appeal states.
One again we have this key issue: Market-rate (that is, luxury) housing by definition leads to displacement in low-income communities. The City Planning Department generally doesn't recognize that – and in this case, the department is suggesting that the commission reject the appeal and approve the project.
The developer has promised to include one affordable unit, and is working a deal for ground-floor commercial. But you can't get past the basic problem:
If you bring luxury housing into that neighborhood, you wind up driving up property values, and that leads to displacement.
That's why unless you do a whole lot of affordable housing, each one of these projects causes us to lose ground.
I'm going to say something to the commenters and the folks from SFBARF who constantly complain that I am trying to slow down housing construction for some nefarious reason (typically because they think I want the value of my house to go up). Truth is, I'd be more than happy if property values went down in Bernal Heights; I'd rather have more diversity in the neighborhood.
But that's beside the point: If I believed that building more market-rate condos would eventually bring prices down to the point that most of the existing San Francisco workforce could afford to buy or rent here, I would strongly support it.
But I don't believe it's going to work – and the studies and the evidence are on my side. We can't build our way out of this crisis, and in some places, like 15th and Mission, adding luxury housing does much more harm than good to the existing residents.
I fully expect the Planning Commission will approve it anyway.
I also fully expect that the Municipal Transportation Agency will approve a plan Tuesday/21 to make the Google buses permanent fixtures of the local street scene.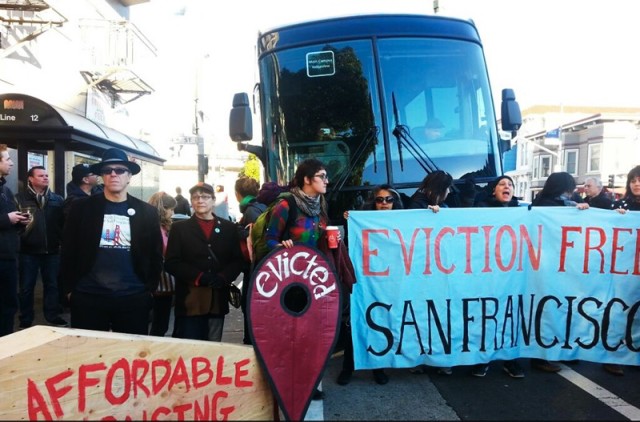 Several members of the Board of Supes have asked the MTA to look seriously at a "hub" system, where the buses would gather in a few places instead of working so many city streets, and the tech workers would have to take Muni or ride bikes or walk like the rest of us to get to the stops.
But as Joe Fitzgerald Rodriguez reports in the Ex, that concept was quietly dropped once the moderates, who tend to favor the shuttles, took control of the board.
So now the MTA will just go ahead with creating a two-tiered transit system in the city. And the biggest impact – the increased housing prices in neighborhoods served by the buses, and the concurrent displacement of longtime residents – won't be an issue on the table.
Here's an interesting one: Last year, at the urging of Sup. Aaron Peskin, retired Judge Quentin Kopp applied for and won a seat on the Ethics Commission. Kopp has been around local politics a long time – he was first elected supervisor in 1972 – and has a reputation as a cranky curmudgeon who loves to use big fancy words. He can hardly be called a progressive: He never supported same-sex marriage, is a strict fiscal conservative, was never good with labor (he supported a ban on public-employee strikes) — and a lot of good people who have a history with him are angry at him for one (good) reason or another.
He can be nasty with his comments. He insults people.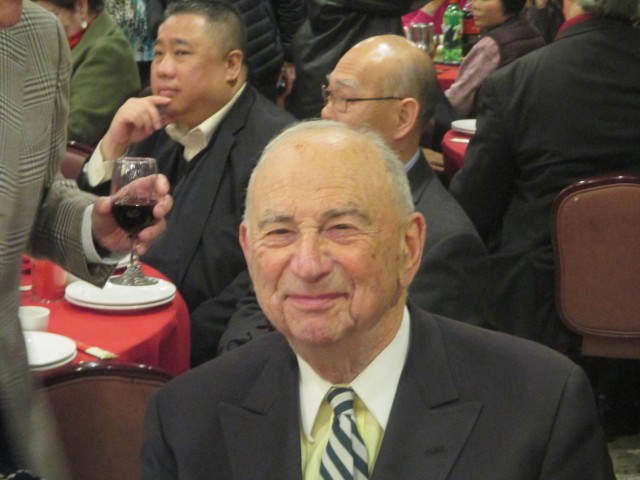 He did, however, provide the seventh vote for rent controls on vacant apartments in 1984 or 1985, I can't remember the exact date – and if the tenants could have gotten one more supe on that weak board, they could have overridden Mayor Dianne Feinstein's veto, and the city would be a very different place today. And despite his dislike of spending taxpayer money, he was a huge advocate for high-speed rail when he was in the state Senate.
He is also a major foe of Mayor Ed Lee; like a lot of San Franciscans of various political stripes, he doesn't trust the mayor.
Friends of Ethics says he has been doing a great job on the commission – he's always been solid on good-government issues, and the mayor's people can't get to him.
But Kopp was filling a vacant seat, and the term is now up, and there's a board member from California Common Cause, the good-government group, challenging him. Her name is Kathleen Thurmond, and she's a business consultant. I have never run into her in local politics, but I can't be everywhere. I can say that in at least the past decade, California Common Cause has played exactly zero role in any ethics, campaign-finance, sunshine, or other good-government cause in this city.
That's fine – it's a statewide group, and there's a lot to do. But now the group has apparently orchestrated a letter-writing campaign and sent more than 100 near-identical letters to the supes opposing Kopp – not because he's bad on so many social and economic issues, which he is, but because he signed onto a lawsuit seeking to block the state Legislature from changing a (bad) campaign finance law passed by the voters.
Kopp has always argued that the voters are supreme and that elected officials can't mess with ballot measures. In this case, he's probably wrong on the issue and right on the principle.
As Larry Bush of FOE notes in a Facebook "open letter to Common Cause":
You and I know that you only turned to this when your effort to cut a back-room deal failed.

Three of your senior officers personally called me to ask me to get Judge Kopp to remove his name from the lawsuit and in turn you would withdraw your objection to his appointment. There were similar suggestions in conversations with others in our group.

Scratch my back and I'll scratch yours.

Actually, that's the kind of backroom politicking that Friends of Ethics opposes, whether it would suit our friends and allies or not.
I emailed Thurmond and asked to her to call me; so far, she has not. I have no idea what kind of an Ethics Commission member she would make. I have nothing against her; from the little I can find, she's a pro-choice advocate and a big supporter of women in business. That makes her appealing to a lot of folks who have a lot of trouble with Kopp.
As far as I can tell, Thurmond has never been to an Ethics Commission meeting (Sup. Malia Cohen made a big point of grilling Police Commission candidates on this point – how can you apply to be on a commission when you've never even gone to a meeting?)
Bush notes:
This is a critical time for a re-set of our city's Ethics operation. New staffing is being added, new public access is being implemented, and most of all the city is ready for strong action on pay-to-play politics that puts private interests ahead of public interests.
 I called Peskin and he said he didn't know Thurmond, either. We agreed that, whatever Kopp's politics, it's pretty clear that Mayor Lee and his team would love to see the 88-year-old judge ousted from Ethics. "I can sense some nefarious politics going on," Peskin said.
If that's the case, it will be an interesting Rules Committee meeting Wed/22. The  chair is Ahsha Safai, who had the mayor's strong support in his race. The other two members are Sandra Fewer (who had Peskin's strong support) and Norman Yee, who like Kopp hails from the West side of town (I think Kopp lives in Yee's district, and although Kopp did not endorse Yee for supe, Yee initially supported him for the Ethics job.)
The meeting starts at 1pm.