Jerry Day, Jimmy Carter, Nihonmachi Street Fair, Ginger Pride Fest, Great Apes, Outsound, more essential events this week.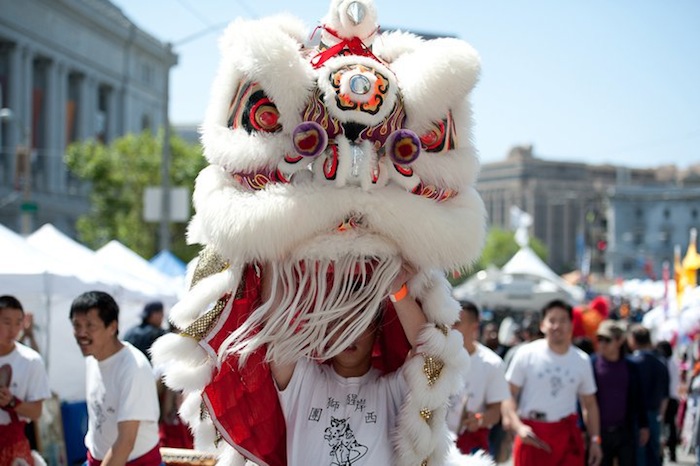 By Marke B.
BIG WEEK Alas, another abrupt closure on the local arts scene: Over the weekend, underground Mission performance space Dark Room Theatre announced it was folding up its chairs and silencing its raucous comedy parodies, avant-garde stand-up, and other homey, lovably oddball events.
The gist is that the theater couldn't withstand anymore complaints from a noise-averse neighbor or neighbors, but the Dark Roomers are being a bit coy about the exact source of the spot's demise after 13 years, in an effort to prevent any kind of vengeful pranks against the party or parties who blew the whistle. It's so noisy when you live in an actual, vibrant city. How surprising to some.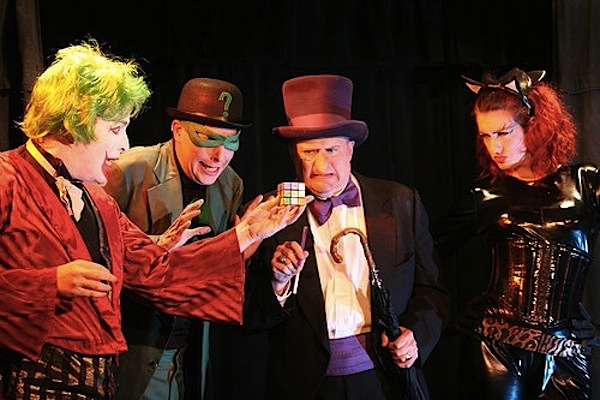 And right before what promised to be an epic debut of "Harold. Kumar. Whitecastle" — a live-action take on that stoner classic. Farewell, wee Dark Room, you were a bit of a stoner classic yourself.
Here are some ways you can support the local arts and entertainment scene — not all of them very quiet, I'm afraid!
PS Remember there's no BART this weekend — take the ferry instead. 
>>>>> TUESDAY, JULY 28 <<<<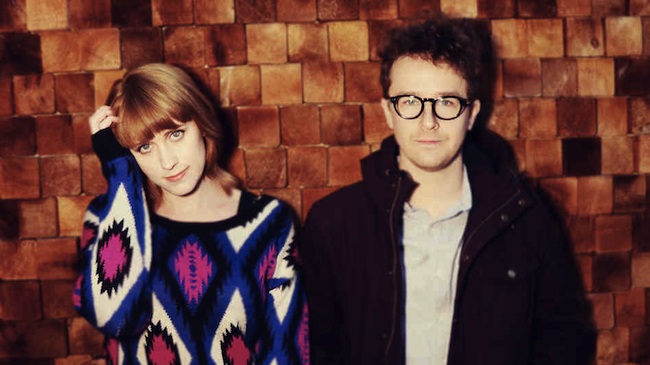 >>> WYE OAK The members of this bicoastal indie duo, originally from Baltimore, may now reside on opposite sides of the country, but the lilting, beautifully sung songs — reaching from classic folk to early New Wave and beyond — keep coming strong. (Check out a great live performance here.) Tue/28, 7:30pm, $20. The Independent, SF. Tickets and more info here. 
>>> YUMI ZOUMA Another indie treat, also by a band whose members may live in different towns, but who still make gorgeous, wistful music together. The Christchurch, New Zealand group's music has been described as "stylish, underplayed, and honest" — but don't let that scare you away from some of the most sneakily catchy tunes going. Tue/28, 8pm, $10-$13. Rickshaw Stop, SF. Tickets and more info here.  
>>> STIFF LITTLE FINGERS A very musical Tuesday, indeed, as these classic Irish punks bring their might, muscle, and eternally Inflammable Material to Slim's. Tue/28,  $21-$23, 7pm. Slim's, SF. Tickets and more info here.
>>>>> WEDNESDAY, JULY 29 <<<<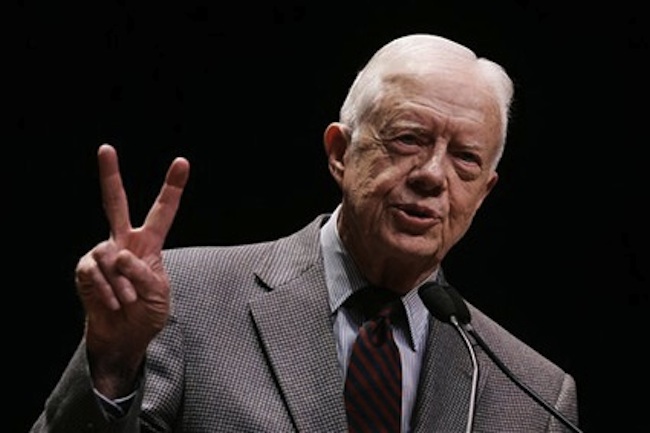 >>> JIMMY CARTER BOOKSIGNING Thirty-ninth President, Nobel Peace Prize winner, international humanitarian, and all-around mensch Jimmy Carter is coming to sign copies of his new memoir, A Full Life: Reflections at 90. Good lord, Jimmy Carter is 90? Wed/29, 4:30pm, buy the book. Books Inc. Opera Plaza, SF. More info here.  
>>> OUTSOUND NEW MUSIC SUMMIT Absolute bliss for folks into new sounds and wonderful ideas. Now in its 13th year, the weeklong summit foregrounds innovative music and art — from composer Cheryl E. Leonard's "Quiet Noise: The Art of Sculpting Sound from Metal, Wood, and Earth" program tonight to Friday's "Electro-Plate: (a sonic journey down the twisted road of electronic music)." Very cool stuff. Wed/29 – Sun/1, shows at 7pm, $12-$15. Community Music Center, SF. Tickets and more info here.  
>>> LYDIA LUNCH RETROVIRUS Classic No Wave iconoclast Lunch is back with a killer band, playing 38 years-worth of tunes to make your blood boil. Read our interview here. Wed/29,  8pm, $14-$18. DNA Lounge, SF. Tickets and more info here.  
>>>>> THURSDAY, JULY 30 <<<<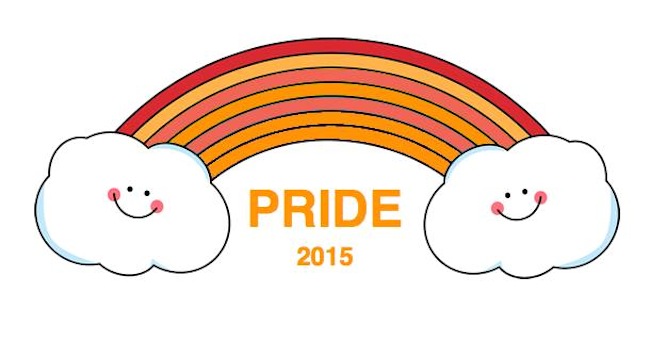 >>> GINGER PRIDE FESTIVAL Who's ready to taste a redhead rainbow? Ok, that came out weird, but this impromptu-feeling event is finally making good on a long-running joke — if you're a redhead or, probably more accurate, an admirer of redheads, gather in Dolores Park with hopefully hundreds of others for some awesome Instagram opportunities. That's pretty much it: a bunch of cute redheads hanging out in the park together. Thu/30, 6pm, free. Dolores Park, SF. More info here. 
>>> GREAT APES Fierce, fun minimalist punk from this local band that harks to the good ol' mosh days. "Play it fast. Play it loud. Make it stick." With All Eyes West, Everybody Row, and Super Unison. Thu/30, 8:30pm, $10, all ages. Tickets and more info here.  
>>> I NEED A DODGE! JOE STRUMMER ON THE RUN In 1986, with the Clash on the rocks, legendary punk Joe Strummer left England and his beloved Dodge behind for an extended holiday in Spain — replete with several musical adventures. Filmmaker Nick Hall retraces his steps and talks to the characters Strummer interacted with — it looks like radio interview excerpts of Strummer applying his thick British brogue to ridiculous attempts at Spanish are worth the ticket price alone. Thu/30, 9:30pm, $10. Roxie Cinema, SF. Tickets and more info here.  

>>>>> FRIDAY, JULY 31 <<<<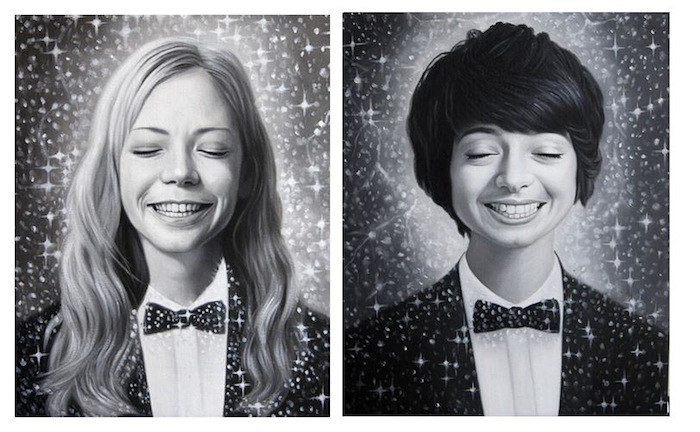 >>> GARFUNKEL AND OATES Daffy, deadpan duo Riki Lindhome and Kate Micucci (their stage names are derived from "two famous rock-and-roll second bananas") bring their hilarious comedy-folk stylings to Cobb's.  Fri/31, 8pm and 10:15pm, $27.50. Cobb's Comedy Club, SF. Tickets and more info here. 
>>> NOTES FROM THE FIELD: THE CALIFORNIA CHAPTER Incredible documentary-theater playwright and actor Anna Deveare Smith performs yet another magical feat of transformation: This time she looks deeply at California's education system, "embodying a cast of characters to illustrate how the criminal justice system disproportionately thrusts African-American, Latino, and Native American youth straight out of school classrooms and into juvenile detention centers and prisons." Fri/31 (through August 2), 8pm, $50-$89. Berkeley Rep, Berk. Tickets and more info here.  
>>> DRUMCELL Dance all night long to deep, visceral techno from this ace Los Angelino, whose made his DJ and producer name internationally on labels like Planetary Assault Systems. He'll be banging club Mighty's almighty sound system as part of "Interface 52," a wild night brought to us by gargantuan Burning Man sound camp Robot Ears. Things will get crazy.  Fri/31, 10pm-late, $15-$20. Mighty, SF. Tickets and more info here. 
>>>>> SATURDAY, AUGUST 1 <<<<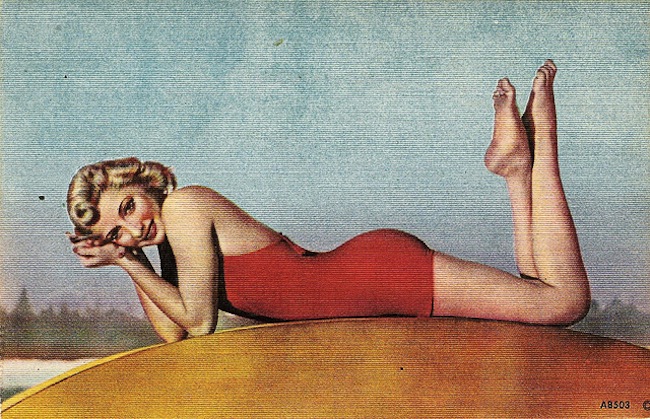 >>> VINTAGE PAPER FAIR A boon for treasure hunters of the retro variety. This nifty, sprawling two-day event features "the largest selection of postcards, trade cards, stereoviews, photography, labels, brochures, Victorian transportation, sports memorabilia, and all manner of curious, beautiful and interesting old paper."  Sat/1 11am-6pm and Sun/2 10am-5pm, free. County Fair Building, Golden Gate Park, SF. More info here. 
>>> NIHONMACHI STREET FAIR The best of all Pacific Asian worlds, wrapped up in one incredible two-day festival. Now in its 42nd year, Nihonmachi offers everything from lion dancers and a ukelele contest to a muscle car show and a huge pan-Asian food court (yum). Also this year: a special ceremony on Saturday beginning at noon to commemorate the 70th anniversary of the bombing of Hiroshima. Sat/1 and Sun/2, 11am-6pm, free. Japantown, SF. More info here. 
>>> PACIFIC FELT FACTORY LAUNCH Hurray! There's a new arts co-op space in the Mission, and it's quite awesomely housed in, yes, an old felt factory. Several of our fantastic arts organizations — 14 Black Poppies, Mission Arts and Performance Project,  A Simple Collective, Media Alliance, and Independent Arts and Media — are banding together for a big launch event, including an idea-exchange salon and a ton of performances and open studios. Looking for some big things to come out of this. Sat/1, 3pm-10pm, free. Pacific Felt Factory, SF. More info here. 
>>> JOHN BEASLEY'S MONK'ESTRA Pianist and composer John Beasley has worked with Miles Davis, Freddie Hubbard, Queen Latifah, and Steely Dan — but it's obviously poetic jazz genius Thelonious Monk who has his musical heart. He's put together a 17-piece band that reinterprets Monk's irrepressible expressions, " in fresh arrangements flavored with hip-hop, Afro-Cuban rhythms and atmospheric colors." Sat/1, 7:30pm, $30-$70. SF Jazz Center. Tickets and more info here.  
>>>>> SUNDAY, AUGUST 2 <<<< 
>>> JERRY DAY 2015 The annual festival honoring the spirit — and Excelsior roots — of the late Grateful Dead guitarist is now in its 13th year, and features wild, tie-dyed performances by Melvin Seals, Stu Allen, Terrapin Family Band, Checker Engine Acoustic, and more. Sun/2, 11am-6pm, free. Jerry Garcia Amphitheatre, McLaren Park, SF. More info here. 
>>> HUSHFEST If you're unfamiliar with one of our great contributions to nightlife, Silent Disco, there's no better way than experiencing it with hundreds of others out in the sunshine — in this case the Great Lawn on Treasure Island. Basically, you put headphones on and dance, while some of the Bay Area's best DJs spin tunes that fit every desire right into your eardrums. It's a hoot — and hey, it's also a picnic, with a special "kiddie disco" set for the young 'uns at 11am. Sun/2, 11am-7pm, $20-$25. Great Lawn, Treasure Island. Tickets and more info here.

>>> FREE DAY AT THE ASIAN ART MUSEUM Prepare to be blown away — for free! — by centuries of impeccably-crafted and historically important art. including from this century, with the spectacular 28 Chinese show of contemporary art, placed around the museum like a gorgeous scavenger hunt. Sun/2 (and every first Sunday), 10am-5pm, free. Asian Art Museum, SF. More info here.
>>>>> MONDAY, AUGUST 3 <<<<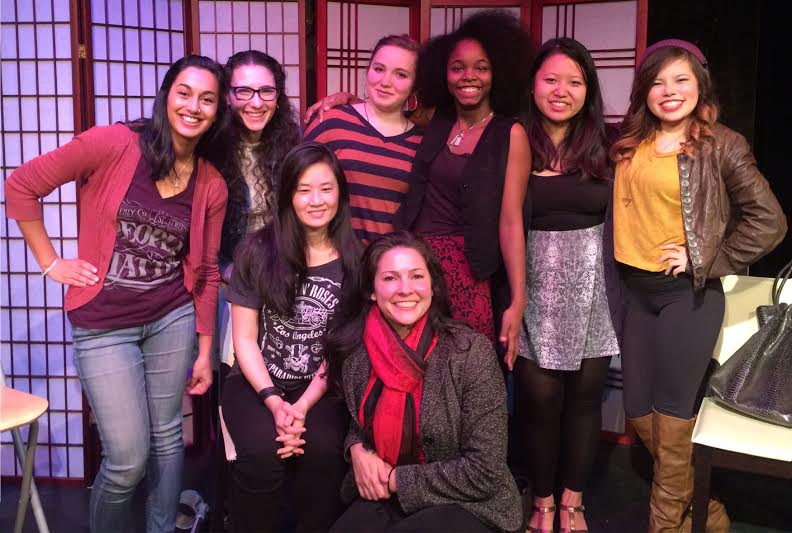 3 GIRLS THEATER NEW WORKS FESTIVAL "Risky Women: Having Fun and Wreaking Havoc!" is the theme of this fourth annual weeklong fest, which "calls attention to the need for women who break rules and defy the norm. Only 12-18% of new plays produced annually by the American mainstream theater establishment are written by women (roughly the same today as it was a century ago)." The fest includes many new works, and performances by LezWrites! and GirlTalk (pictured), and ReproRights! Women @ Risk, "an evening of short works in response to the dire need to address attacks on women's bodies and reproductive rights in the US." Mon/3-August 9, various times, free (reservations recommended). Thick House, SF. Reservations and more info here. 
>>> THE ALABAMA BOWTIES Bluegrass Mondays at Amnesia are a cherished quasi-weekly event around these parts, and it gets no better than when this fancy-pickin' crew (Andrew March: mandolin; Billy Moore: banjo; Yoseff Tucker: guitar; Zach Sharpe: comic relief; Jan Purat: fiddle) take the stage. Woo-wee! Mon/3, 9pm, free. Amnesia Bar, SF. More info here.