PARTY RADAR There may be no giant leather-harnessed sheep presiding over this year's Folsom Street Fair — as there has in years past — but "the world's largest fetish fair" will still gloriously shake-in-your-face its share of titillatingly surreal sights and sounds, Sun/25. As always, dwellers of the nightlife will be whipped into shape by the fair's Deviants Dance District (oh hey, this year featuring me, DJ Marke B, opening up 11am-12:30pm), plus main stage headliners Adult., YACHT, and Dragonette.
But of course the entire weekend is trussed up and trotted around in a tight corset of satellite parties as well. I went to one of our ace local naughty-time soundtrackers, DJ Tomas Diablo of the weekly Wednesday Bondage-A-Go-Go and monthly Strangelove parties, to provide us with a Folsom Top 10 to guide us through this year's panoply of party perversion.  (Catch him this week at the Bondage-a-Go-Go Pre-Folsom Party, Wed/21 and the SF Eagle Victory Stage, Sun/25 — featuring Book of Love! — where he'll be opening 11am-11:30am, and then going on between bands at noon and 12:50pm.)
DJ TOMAS DIABLO'S FOLSOM TOP 10
1. Judas Priest, "Hell Bent for Leather"
2. VNV Nation, "Retaliate"
3. Combichrist, "Get Your Body Beat"
4. Die Antwoord, "Pitbull Terrier"
5. Aphex Twin, "Come to Daddy"
6. Revolting Cocks, "Physical"
7. Ohgr, "Water"
8. Rihanna, "S&M"
9. Leaether Strip, "Sex Dwarf"
10. Depeche Mode, "Master and Servant"
OK! Let's all get ready to bang our heads — but first a pro-tip: hit up Mr. S Leather's daytime "Geared Up" bonanzas, Fri/23 and Sat/24, for some great fair looks (and probable dates). Pro-tip 2: The roof patio at Oasis is open all Sunday during the Fair (and after) and is a perfect place to catch your breath and have a cocktail while observing some of the mayhem.
WEDNESDAY 21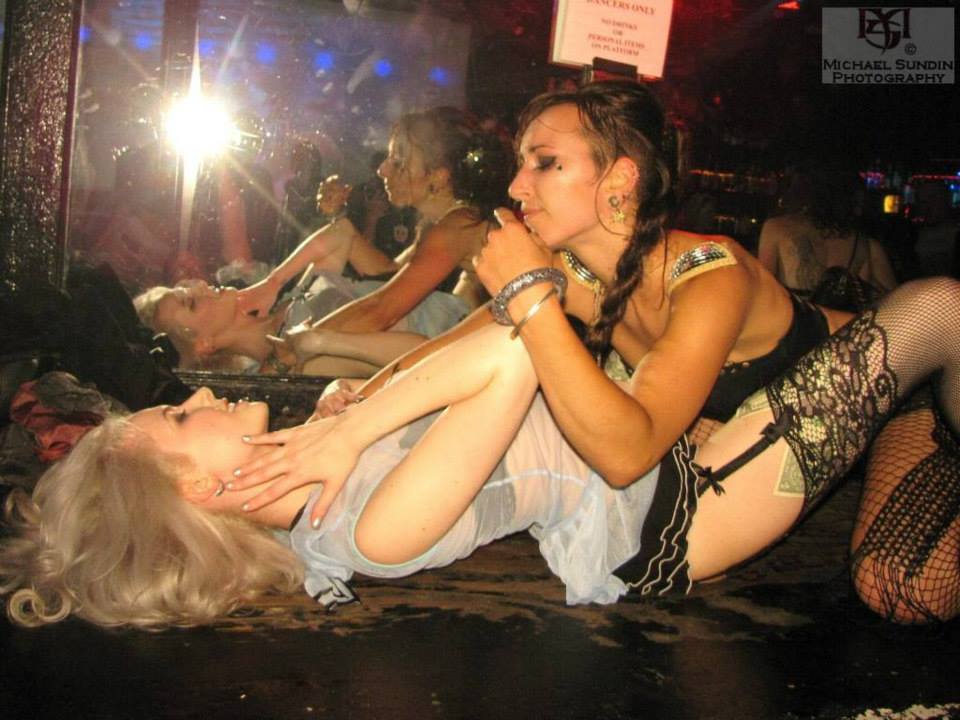 BONDAGE A GO-GO PRE-FOLSOM PARTY Our favorite weekly passel of polymorphous perversity goes all out for Folsom. Wed/21, 9:30pm-2:30am, $10. Cat Club, SF. More info here.   
DIRTY ALLEY "Mr. S Leather takes over the Powerhouse for a night of demos and debauchery. We've got a lot of tricks up our sleeves so this is a night you won't forget." Wed/21, 9pm, $5. Powerhouse, SF. More info here.
FLOOR 21 Ms. Juanita More, our favorite mistress of the evening, joins forces with DJ Sergio and photographer Garage Gooch for a weekly cocktail party atop the gorgeous Sir Francis Drake Hotel. Something tells me this one will get a little fetish-y. Wednesdays, 5pm-midnight, free. Starlight Room, SF. More info here.
QUEER ARTS MIXER "This free happy hour is intended to build community among queer artists, arts administrators and arts patrons – we are stronger together, so let's get in formation!" Wed/21, 5:30pm-7:30pm, free. El Rio, SF. More info here.
THURSDAY 22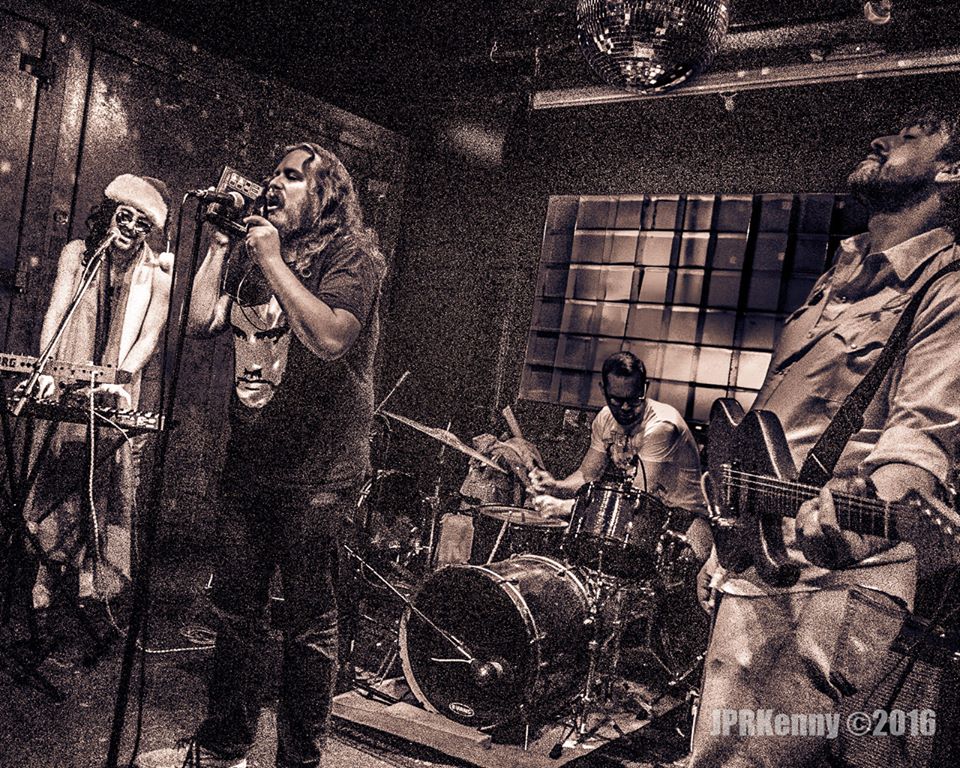 HOLLYWOOD HOTEL, CLUB MEDS, HOMOBILES Get a big honking' dose of queer rock and/or roll at the Eagle, with these three particularly eye-catching, earworming bands. Thu/22, 9:30pm, $5. SF Eagle. More info here.  
THE TUBESTEAK CONNECTION Our longest-running gay weekly party also reaches back the furthest — all the way into the backrooms and bathhouses of the past, as DJ Bus Station John plays pre-digital tunes from the glory days of slippery shenanigans. Thursdays, 10pm, $5. Aunt Charlie's, SF. More info here. 
THE GAY AGENDA The El Rio patio turns into a pop-up art gallery. Theme: a community project that riffs on the conspiracy theory of a "gay agenda" to make your kids homosexuals. There will be cool eats and people, plus DJ Siobhan Aluvalot, who we luv a lot, and Juanita More hosts. Thu/22, 6pm-9pm, free. El Rio, SF. More info here.    
DIVINE DEVIANCE Get a peek inside the Kink Armory! "Help us kick off our global Kink/BDSM/Fetish documentary project! Join our party and socialize with an amazing assortment of fellow kinksters. We'll have music, drinks, light food, go-go men and women, erotic performances, free photo booth, the world premiere of our fundraising trailer, and the unveiling of our fundraising site." Thu/22, 8pm-11pm, $25-$30. Kink Armory, SF. More info here.
FRIDAY 23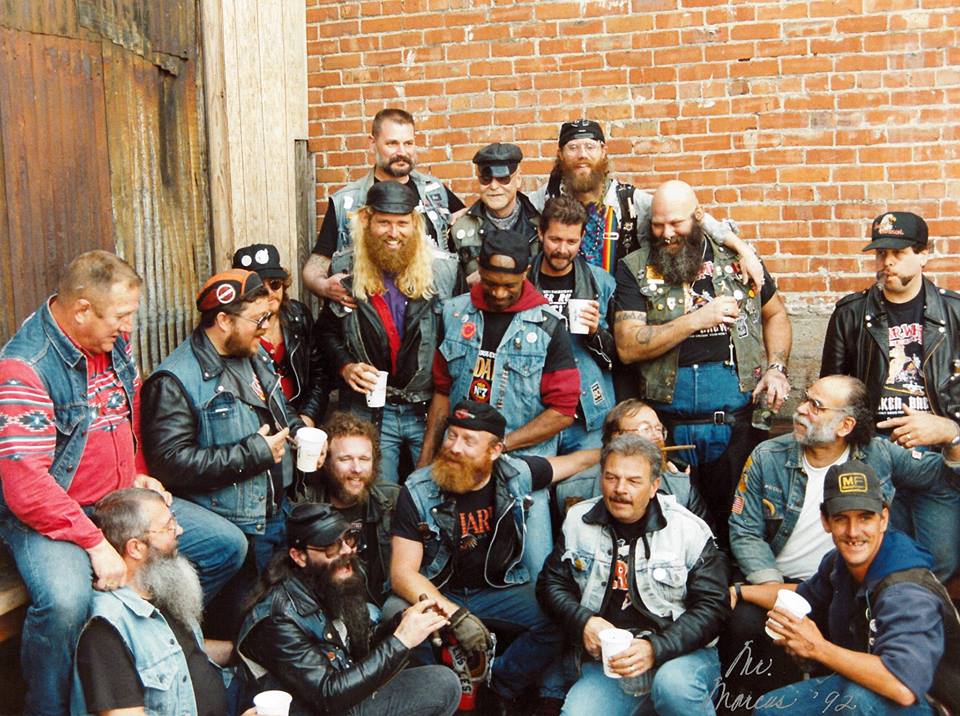 AFTER HOURS: LEATHER AND FUR The GLBT History Museum's tres cool monthly After Hours party is dedicated to raising funds for a new bear exhibit — with special guests DJ Gayle Rubin and host Alex U. Inn. Fri/23, 7pm-9pm, $10. GLBT History Museum, SF. More info here.
PEGASUS IV Cute looks will abound at this annual get-together as perennial Best of the Bay men's clothing store Sui Generis in the Castro overflows with tunes by CarrieOn Disco, photo flashes by FBFE, cocktails, and tons of scruffy, well-dressed boys on tap. Fri/23, 7pm-10pm, free. Sui Generis, SF. More info here. 
STEAM DOES FOLSOM Awww, our favorite monthly splash of "bathhouse ambience" at the Powerhouse (think wet towel contest and go-gos in the "power shower") brings in one of our favorite DJs, Steve Fabus of fabled SF disco the Trocadero Transfer. Benefitting AIDS Emergency Fund. Fri/23, 9pm, $5. Powerhouse, SF. More info here.
SOME THING FOLSOM Weekly art-dragsplosion dragsplodes with fetish-packed and probably hilariously awkward performances. DJ duo SisterWife spin us into morn. Fri/23, 10pm-4am, $10. The Stud, SF. More info here.   
SHENANIGANS: MAGIC KINKDOM The new gay burner generation is cute; come see them sprinkle Playa dust about as they dress up in their favorite naughty princess/prince fantasies and prance about to some equally cute tunes by Bradley P, Jaykwon, and more. Fri/23, 10pm-3am, $20. Oasis, SF. More info here.
SATURDAY 24
NEW BREED If you missed the incredible Sneaks party over Dore Alley Fair weekend — an athletic gear fetish party that turned into the underground gay rave of the year — do not miss this, from some of the same players. The Polyglamorous and Pound Puppy crews team up to bring in DJs Jeffrey Sfire from Detroit and Clark Price form Pittsburgh, plus Jackie House, Siobhan Aluvalot, and tons more for your dance/play pleasure. Sat/24, 10pm-4am, $25-$40. Club Six, SF. More info here. 
DEVICE: PLACK BLAGUE LEATHER//BD/SM//FETISH//INDUSTRIAL//ELECTRO//TECHNO//NOISE — all the way from Lincoln, Nebraska, courtesy of this live sensation. Plus, incredible local-by-way-of-Detroit DJ Carlos Souffront, host DJ Tom Ass, and hot cruisers who like their music rough. Sat/24, 9pm, $10. SF Eagle. More info here.
SWAGGER LIKE US: FETISH Queer hip-hop party Swagger Like Us is one of the most "San Francisco" things still happening in the city's nightlife. Add live bondage demos and sexy hosts to DJs DavOmakesbeats, AceBoomBap (Banjee Report), and Lady Tragik (LA) and you've got one hell of a throwdown. Sat/24, 9pm, $10. Elbo Room, SF. More info here.
ROMAN FLUGEL + HEIDI This double header of techno queer-faves (Roman from Frankfurt, Heidi from Chi-Town) will have the new Great Northern (formerly Mighty) dance floor blasting off into outer space. The Lights Down Low crew hosts. Sat/24, 10pm-3am, $12-$20. Great Northern, SF. More info here.
SHAG A groovy throwback disco-themed throwdown at the Stud — why not? — for Folsom weekend. With DJ Serfio of Go Bang, some polyester-everything drag performances, and more. Sat/24, 10pm-late, $5. The Stud, SF. More info here. 
SUNDAY 25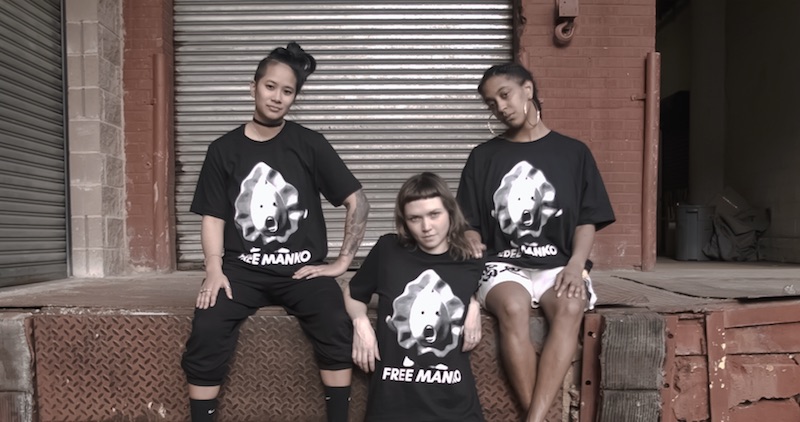 HARD FRENCH XXX Power! Beloved monthly soul party spreads its sonic wings with an all-female, all POC DJ lineup: Discwoman w/ Analog Soul (NYC), Mozhgan (We Are Monsters), Olga T (Mango), Brown Amy (Hard French) – spanning the audio spectrum from '60s twist to very contemporary techno. Sun/25, 6pm-midnight, $!0-$20. Cat Club, SF. More info here.
TRAICION x SWAGGER LIKE US The awesome reggaeton renegade crew from Mexico City's Traicion party team up with our fantastic queer hip-hop joint Swagger Like Us for an explosion of colorful sights and sounds. DJs: Mexican Jihad (NAAFI, Traición), DavOmakesbeats (Swagger Like Us), 8ulentina (Club Chai), Derré Tidá (Traición), boy_friend (Swagger Like Us). Performance: Pepe Romero. "Look for the Traición curtain at DNA Lounge — that's where the party is," says hostess Cat Donohue. Sun/25, 6pm-midnight, $10-$12. DNA Lounge, SF. More info here. 
CLUB FIST: QUEER PUNX PARTY A super-kinky Folsom after-party with pleasingly aggressive tunes from Sad Boy, Daddy Rose, and Jasmine Infiniti plus drag from Madame Quin Helix, Leather Papi, and the Fistette Go-Go Dancers. Huzzah! Sun/25, 5pm-midnight, $10-$15. Codeword, SF. More info here. 
EAGLE VICTORY STAGE The Eagle fills the parking lot across the street with a super-cool lineup of DJs and live acts, including Book of Love, Ejector, and Jello Biafra. Sun/25, 11:30am-6pm, free. SF Eagle. More info here. 
TOP THE HOLE This infamous party that took place above the Hole in the Wall Saloon has grown so large that their taking it to an official venue: the main room of DNA Lounge. It goes all day long — including an outdoor disco area — and into the night, with a host of DJs and fun surprises. Sun/25, noon-11pm, $15-$20. DNA Lounge, SF. More info here. 
WERD. The weekly techno party brings in former-local DJ David Sylvester from Portland, to tickle our nethers with his deft-fingered techno. With Keith Kraft and the Werd. crew. Sun/25, 9pm, $5. Monarch, SF. More info here.
DEVIANTS: ADULT ARCADE The pièce de résistance and succès de scandale of the fair: "Exhibiting a sharp underground musical taste, 2016's edition marks the Bay Area debut of Tuff City Kids, a supergroup formed by German electronic music legends Lauer and Gerd Janson. Dance therapy will also be in the hands of the Honey Soundsystem DJs, Lena Willikens (Cologne), and Roi Perez (Tel Aviv)." Plus crazy-cool visuals, an outdoor dance space, and much more. Sun/25, 6pm-2am, $15-$30. Mezzanine, SF. More info here.