The year was, to make a massive understatement, tumultuous. And our reporting spoke to the moment, proving our 48 Hills commitment to keeping essential local journalism alive—and ready to cover the biggest issues of 2021.
With your help, we're succeeding: 1 million readers, 950 stories published, support and recognition from national and international media organizations, and a community of engaged supporters that can't be beat. Our team of writers is among the most diverse of any local publication.
We also succeeded in continuing Bay Area traditions, like the 46th annual Best of the Bay and our vaunted election coverage. We broke news, analyzed news, foregrounded marginalized voices, mentored young journalists, and dove deep into issues with our investigative reporting. Also this year, our stellar arts coverage—movies, music, performance, visual art, food, and nightlife—pivoted to help support local artists and institutions in a time of great need.
We're planning for major expansion next year to deepen our reporting and platform more voices—please donate to our non-profit mission to create a new model for news!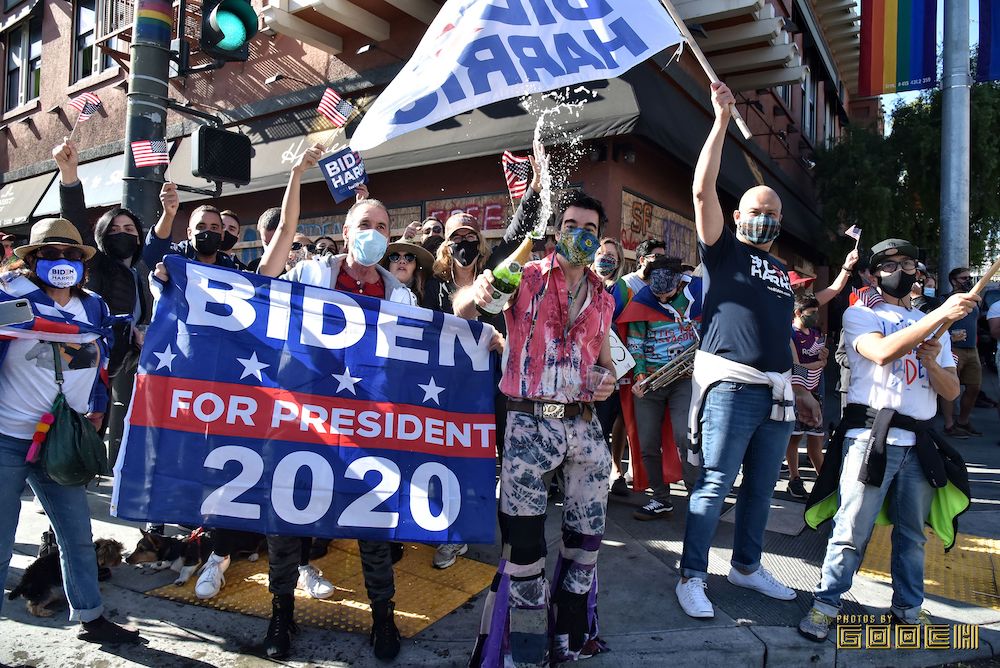 Here are just a few of our biggest and most impactful stories of the year.
Special Investigation: Big real Estate escapes 4360 million in annual SF taxes
Owners of 55 local buildings (including Donald Trump) use Prop. 13 to save millions in taxes that could go to schools and city services
Why did so many people vote for Trump?
Radical economic inequality causes social breakdown. We're seeing it right now.
Mayor defies super, says she won't open hotel rooms for all homeless
What happens when the executive won't follow the legislative branch?
The Stud closes its location—to save itself for the future
No, we're not dead. We've made the choice to become nimble and mobile in an uncertain moment that could last years.
The rest of the world sees uprisings, not riots
The United States is paying the price for denying people what Malcolm X called 'the right to be a human being.'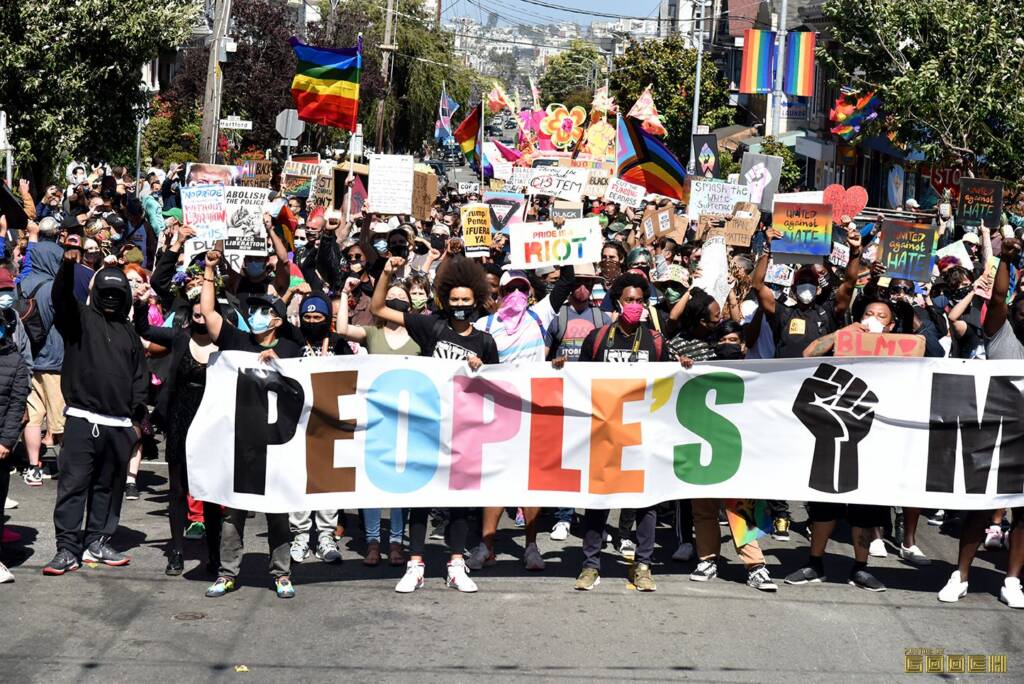 Peoples March on Pride: Reclaiming the streets and looking fierce
Pride was canceled, but colorful marchers stepped out to revive its radical Gay Liberation message.
The last time an SF cop was charged with killing a Black man
It was 1968. The trial was a sensation. The outcome was a disaster.
Immigrants sue for release from Yuba County and Mesa Verde jails
People who have committed no crime are being held in unsafe and potentially deadly conditions, lawsuit says.
Should Muni raise fares in a crisis?
MTA continues to discuss price hikes, forcing advocates to scramble to respond.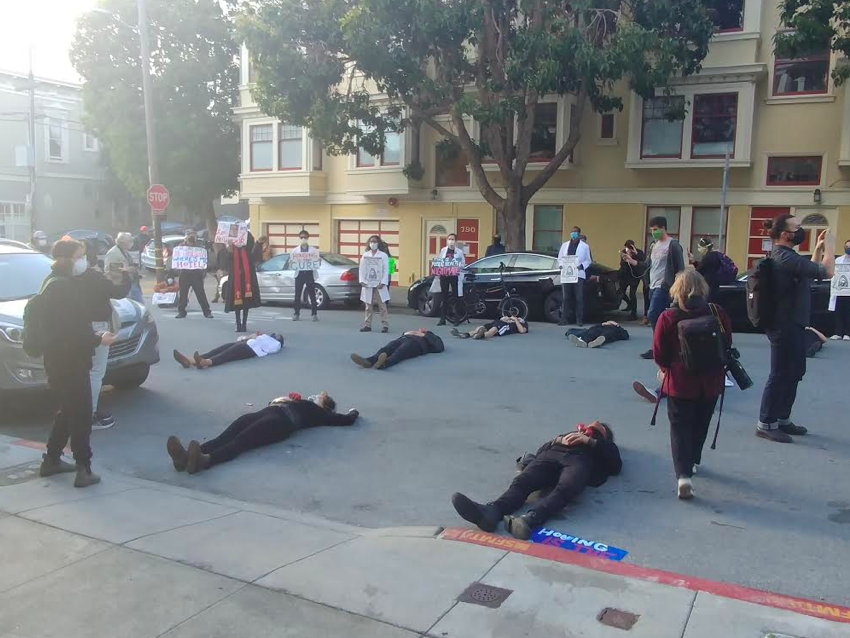 Physicians, activists stage die-in outside mayor's house
Protest by doctors, faith leaders, others brings attention to Breed's failure to put vulnerable homeless people in hotel rooms.
Club mogul accused of vigilante homeless sweep says he did nothing wrong
Peter Glikshtern says he called private trash crew to encampment area, insists he was justified by city inaction.
GOP-linked big money attacks progressive candidates and taxes in SF
Millions in PAC money from the 1 percent — and big Mitch McConnell backer — floods into San Francisco for last-minute hit pieces.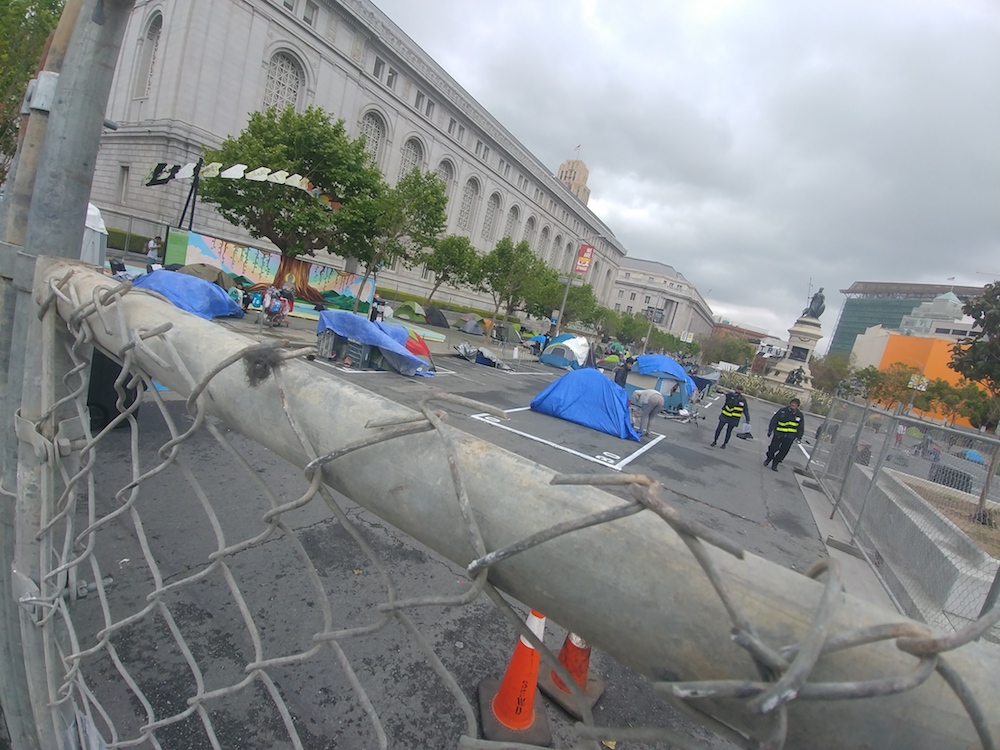 First sanctioned tent city opens in SF
'Better than nothing, but a flimsy bandaid.'
The biased coverage and real reporting around Lowell High and school renaming
A lottery for the 'elite' school is neither new nor a radical idea—and neither is discussing changing the names of schools celebrating racists and colonialists.
The sleaze reaches high tide in City Hall
How can this level of seemingly endless corruption have happened — and how far does it go?
Tenderloin streets fill with trans activists, allies for Courthouse 2 Compton's March
Amid chants of "Black Trans Lives Matter" and "Defund the Police," a demonstration honoring a historic uprising
Saving Specs': Beloved North Beach bar is 'getting desperate'
With little relief in sight, the family-owned institution and other bars must still rely on crowdfunding.
Epic Sacramento showdown over looming eviction tsunami
If the Legislature doesn't act soon, millions of Californians could lose their homes this fall.
Castro erupts with patriotic fervor as Biden declared winner
On a gorgeous Saturday afternoon, SF's traditional party neighborhood was full of rainbow flags and champagne
A brief history of replacing Trump with kittens
At first, a purr-worthy plugin purged Web images of authoritarian leaders. Now, it's a call to claw out new media sources