PARTY RADAR It seems like the bad news just keeps coming for nightlife this month — Beatbox and Mighty closing, The Stud facing a huge rent increase, Cafe Flore put up for for sale, DaDa Art Bar currently blocked from moving into a new space after its lease expired…
But if we all just calm down, grab a cocktail, and a look at things from a different angle (not to mention actually prepare to do something), things might not be so bad. These latest blows to nightlife are also exposing some flaws in the SF nightlife system that need correcting. Let's get to it.
——–
Beatbox and Mighty are July casualties — they're both spaces that have hosted some incredible events (I think I should probably be paying rent at Mighty for all the nights I've spent there), but despite the caliber of events neither could ever shake the feeling of being big black boxes for rent. In any case, the closures seem amicable, the owners of both felt it was time to move on. Beatbox actually officially closed July 2 after the club was sold (sad to lose another gay space, especially for dancing until 10am on New Year's Day), and the fate of the space is unknown.
Mighty is slated to become something called the Great Northern (with the same owners as Monarch, which I love, so more good things in store). Hoping for an update on all of this — more news soon.
———-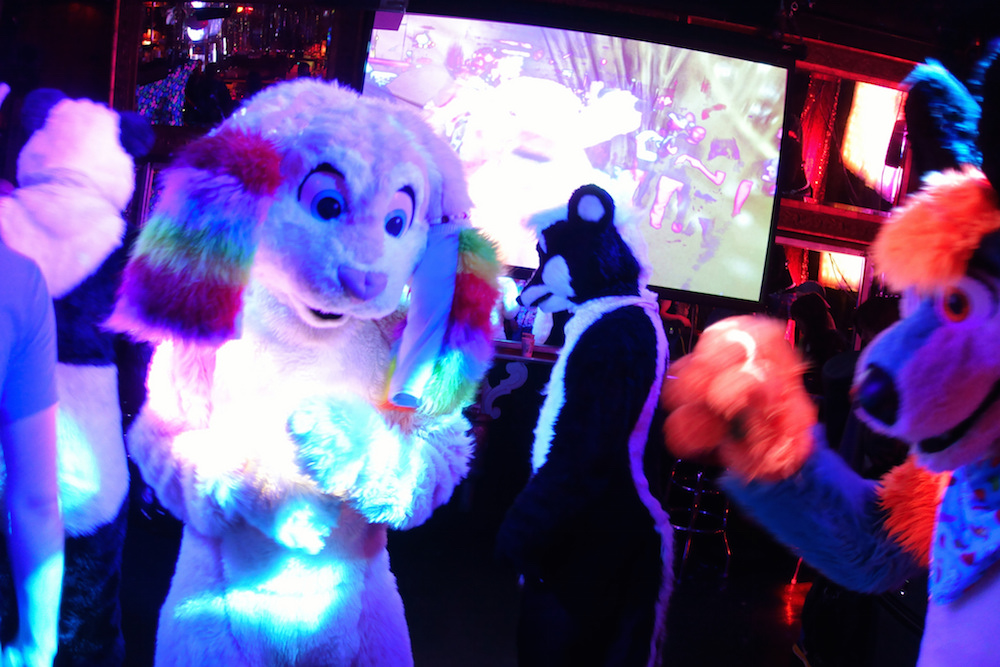 The Stud swept up the last news cycle with news of its closure-threatening rent increase — even propelling a drag queen onto the Chronicle's from page — and that the current owner has offered the club for sale, intending to retire. The SOS: Save our Stud! co-op of workers and club kids who banded together to try to buy the business is still making progress — you can help by actually going to the Stud and spending money there! — and Supervisors Jane Kim, Scott Wiener, and David Campos have been working to find a sustainable solution. (Full disclosure: I've been asked to become part of the SOS co-op.) Kim is handling the negotiations — and she's pretty effective when it comes to developers (see her work with keeping the Eagle alive).
Whatever one may think of Wiener, he has often been a champion of gay nightlife in the city, penning a great account of why local spots like the Stud matter — and sharing a few naughty moments from his youthful days there with me over the phone. I'll keep those between us (relax), but he also told me that some changes may be needed to current policy to protect places like the Stud. Currently nightlife along the 11th Street corridor has extra protections, but the Western Soma development plan is pushing new clubs south of Harrison Street. That's pretty far. There's all kinds of things happening regarding nightlife on the urban planning level right now, I'll do my best to keep y'all apprised.
Meanwhile: GO TO THE STUD THIS WEEKEND! Punk rock drag show on Friday and bellydancing on Saturday!! 
————
Cafe Flore, our only really "European"-feeling bar and occasional club in the Castro,  announced that it, too, was up for sale — not because of an increase in rent, but because the current consortium of owners (many longtime fixtures of the community) have run out of money to make necessary improvements to the space. Flore has threatened to close before, and I would feel much sadder about the current owners' predicament if one of them hadn't cited our living wage law and Healthy SF insurance provisions as reasons it's "become hard to do business in SF" — the usual conservative straw men. But I do love the place and the people who work there. One of the owners, JD Petras, also owns the property, and wants to keep the business in the local nightlife family. Anyone got $500k to keep a Castro landmark alive?
————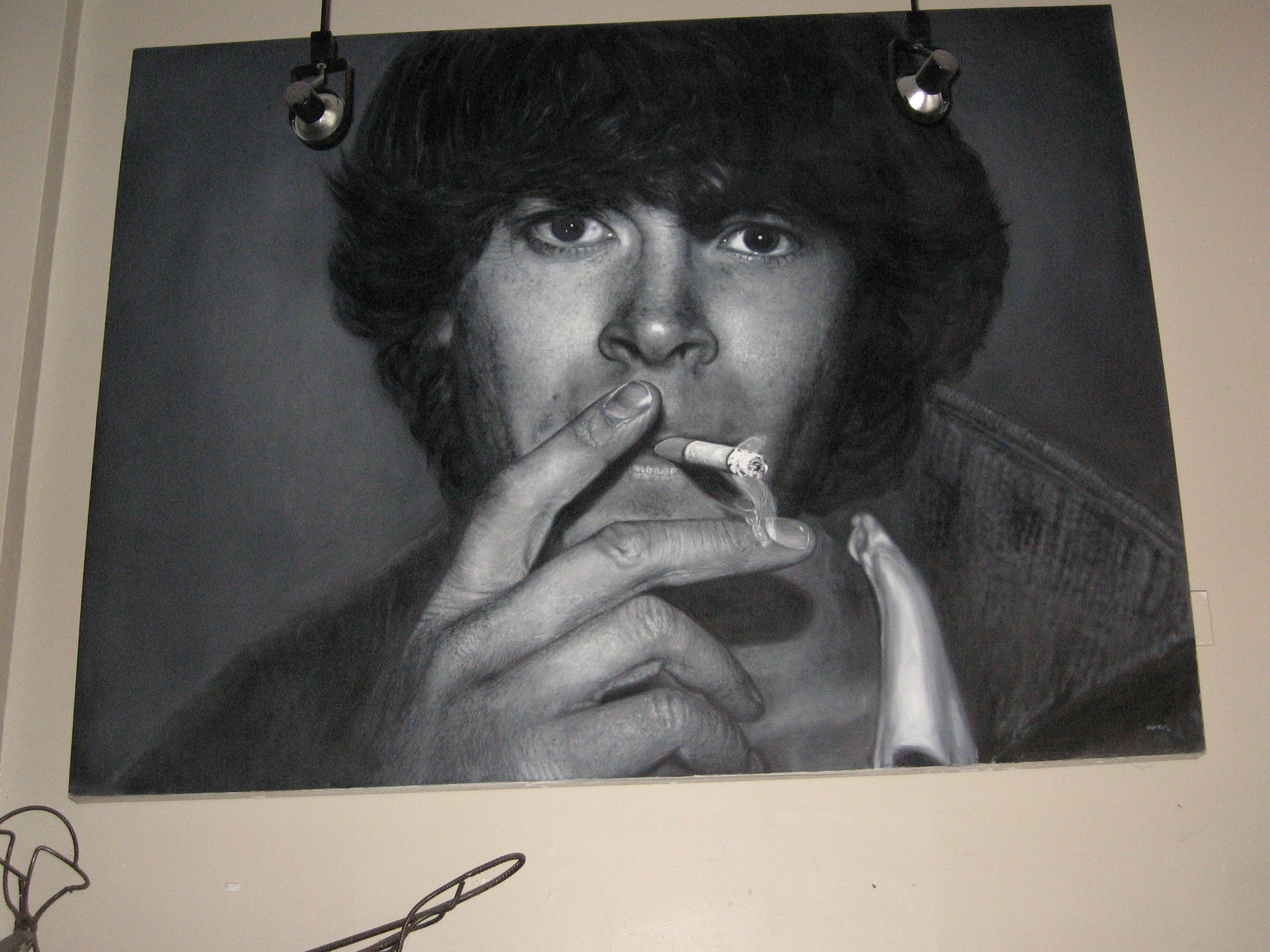 There is huge potential for DaDa Art Bar, and the city's nightlife scene, if it can move in with the legendary Mechanics' Institute (MI) cultural center  in the Tenderloin, bringing its happy hour verve, entertainment permit, liquor license, and love for emerging artists to a space three times its size. It was all set to do this after its 10-year lease on its downtown space ran out in June — until the move came up against, surprise, complaints from a couple neighbors.
DaDa owner Timothy Landregan tells me, "We received two protests on the license transfer in March 2016. Both are residents of the Ritz Carlton Club and Residences at 690 Market Street, about a block from the Mechanics' Institute. They opposed the location transfer because of noise and concentration of bars in the area. We have meet with them, along with MI and the police department a few times during the transfer process and we offered to curb our hours during the week to accommodate any concerns. Unfortunately, we are at an impasse."
"We have hosted artists from around the world, focusing on emerging talent," Landregan continued. "Our existing space is small with a capacity of 50 people so moving to MI, where our size and capacity will triple, we will be able to host larger events and do multiple shows at once. MI, which hosts literary events frequently, will have a bar and cafe to continue the event and we are very excited about the partnership. In the 10 years at DaDa on Second Street we have had exactly zero incidences on noise complaints or issues requiring a police response. When we met with Ritz Carlton folks in May, the main protestant, who I will not name, opened our Yelp page and pulled out photos of some of our guests and showed it around the room, proclaiming 'this is what we do not want in the neighborhood.'" Good grief!
"There is a hearing today (July 14, Room 250, 2:30pm) before the Neighborhood Services and Public Safety committee of the board of supervisors," Landregan told me. "It will be chaired by Aaron Peskin with supervisors Avalos and Campos. They will hear the presentations by both DaDa and our supporters and Ritz Carlton residences and their attorneys. The meeting is open to the public. We are expected a good turnout of artists and our supporters to speak on DaDa's behalf. Anyone is welcome to attend; making a speech is not required."
Stop by if you can to help expand nightlife's options — DaDa has grand dreams, and how cool is bringing art and cocktails to the already awesome Mechanic's Institute? " I'll keep you updated on how things turn out.
——-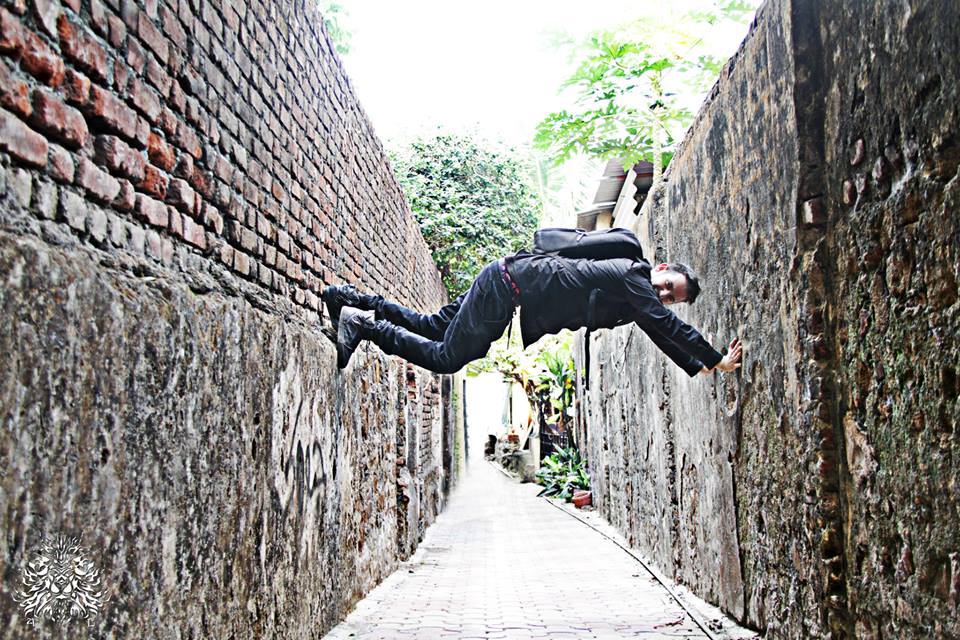 Finally, a bit of really bad news: beloved DJ Bogl aka Griffin March  — part of the Soundpieces crew, which has hosted adventurous-bass events for a decade, and who has played practically everywhere — was involved in a serious car accident a couple days ago on his way to the big Bass Coast festival in British Columbia. "He is doing OK," Soundpieces partner Adriana Sparkuhl told me, "He had really bad whiplash and has had neck probs before so it was really scary for him." Bogl's still being treated in Canada, and if you'd like to donate to help cover his expenses, the PayPal addy is soundpieces@gmail.com. Plus! Go out to the special Soundpieces party on Saturday at Monarch with awesome UK DJ Amy Becker! Get well soon, Bogl.
——-
OK NOW let's get to this weekend's parties.
FRIDAY JULY 15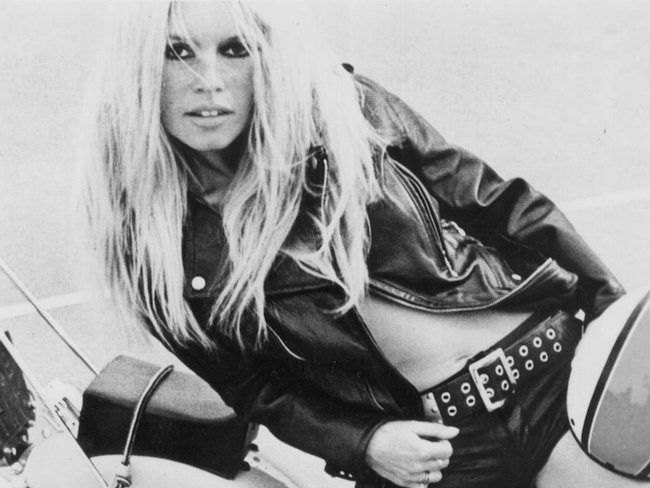 BARDOT A GO GO Oui! Oui! Oui! This fantastique annual post-Bastille Day bash is back. "Come celebrate France's national holiday with the best in decadent '60s French pop from Brigitte Bardot, Serge Gainsbourg, Jacques Dutronc, Francoise Hardy, and many many more! Called Best Substitute for a Parisian Disco' by the Bay Guardian, "Bardot a Go Go" celebrates its 18th year. Plus! other International garage/soul/bubblegum sounds, featuring Bardot's founding DJs Brother Grimm, Pink Frankenstein, and the Cali Kid. There will also be the usual fun drink specials and groovy '60s French videos. And free '60s hairstyling by Peter Thomas Hair Design from 9-11 pm." Fri/15, 9pm-2am, $10. Rickshaw Stop, SF. Tickets and more info here.
MIKE WILL MADE IT Trap City, our little SF miracle of clapping booties and deep drops, is turning four — and bringing out the big guns. Mike Will Made It has been behind a lot of the music on your radio these past couple years, mostly the very good stuff, and he brings his underground-to-mainstream chops to the Trap table. Fri/11, 10pm, $25. 1015 Folsom, SF. Tickets and more info here.
tINI Hurry for Tini! One of Berlin's biggest techno DJ (who also has a degree in house), she was at the forefront of the post-minimal movement while still keeping things pretty minimal, yet warm and welcoming. Fri/11, 10pm, $15-$20. Monarch, SF. Tickets and more info here.  
SWAGGER LIKE US Look out! This erotic whirlwind creativity is back from New York to liven up (as if that were any more possible) the biggest queer hip-hop party in the Bay. With DJs DavO and Andre. Fri/15, 10pm-3am, $10-$12. Oasis, SF. Tickets and more info here.
JOEY ARIAS AND SHERRY VINE Two gender-bending performance legends hit the Oasis stage with a new show "Looking Back To The Future," featuring classics, new filthy parodies from Sherry, Joey channeling Billie Holiday, scintillating duets, and more. Fri/15, 7pm (also Sat/16 at 9pm), $25-$35. Oasis, SF. Tickets and more info here.
SATURDAY JULY 16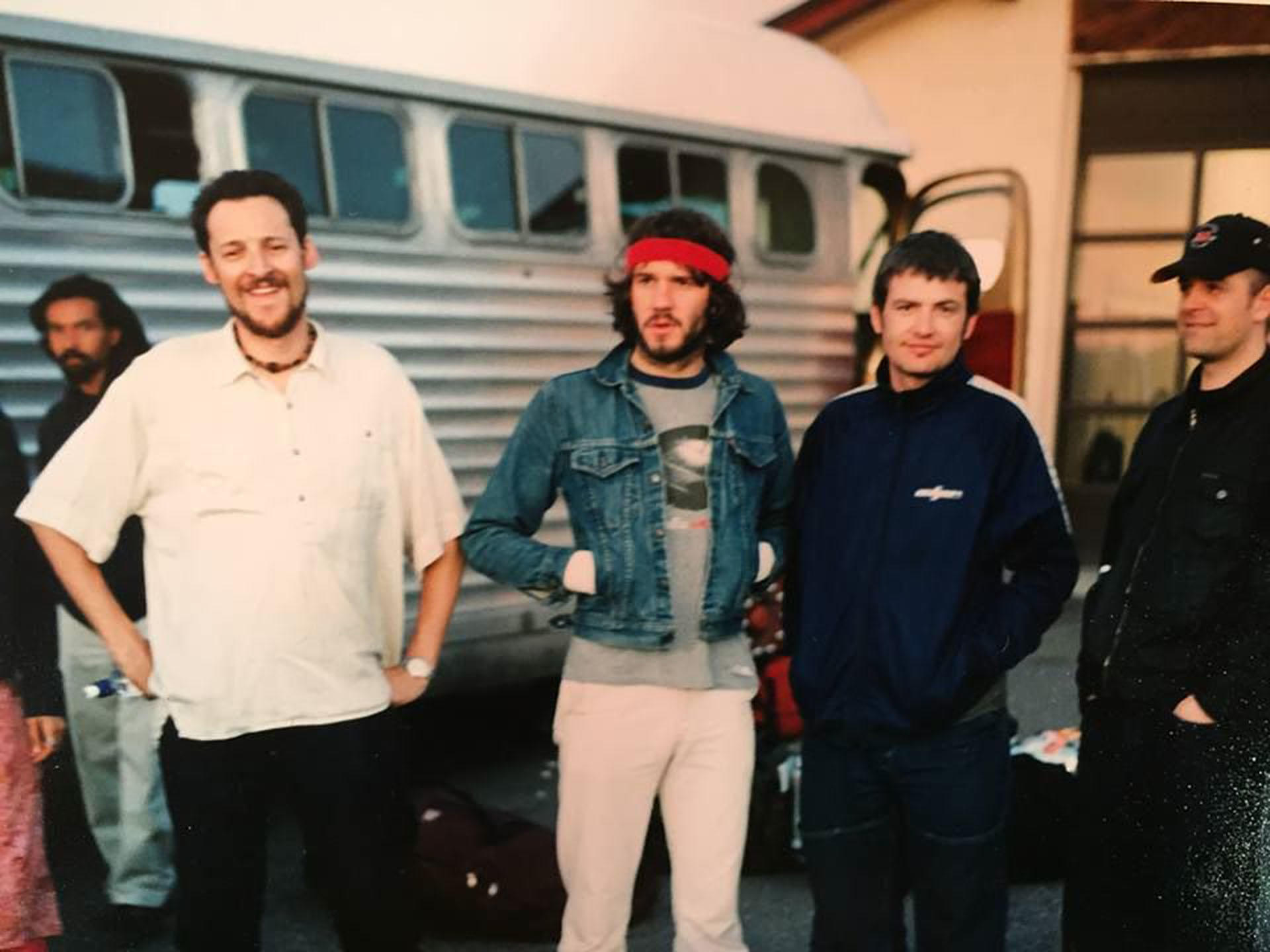 WICKED 25 The seminal rave crew — mixing baggy Brit beats with chunky SF house and giving it all a pastoral, shamanistic sheen (no one forgets those all-night Full Moon beach parties under the Golden Gate Bridge) — celebrates a quarter century, sweet Jesus. Luckily Thomas, Jeno, Markie, and Garth still all going strong and will tear the roof off Mighty, in one of the final parties in that venue. Sat/16, 9pm-5am, $25 at the door. Mighty, 119 Utah, SF. More info here. 
SHUFFLE CO-OP: LAZARE HOCHE "For our July edition The Shuffle Co-Op wlll be making its first appearance at Public Works in the infamous upstairs Loft with French House maestro Lazare Hoche! One third of the group MANDAR, Lazare Hoche has been steadily on the rise with his soulful, classic style mixed in with modular grit. Perfect for a jacking dancefloor for those looking for a swingy and sexy night (and morning). We're keeping it simple with an extended headliner set and upfront support by TSC residents Petko Nikolov and Alex Lin." Sat/16, 9pm-3:30am, $10 advance.  Public Works, SF. Tickets and more info here. 
AFTER HOURS AT THE CONSERVATORY: JOYRIDE! "JOYRIDE, San Francisco's newest live storytelling adventure, is taking over the Orchid Pavilion at the Conservatory of Flowers. The theme of the moonlit night is storytelling itself and the tradition of warning young children and adults alike through the sharing of proverbs and fairy tales. From Aesop to Confucius, Shakespeare to Silverstein, stories threaded with morality have helped shape the human experience. Come early and enjoy rousing libations as you stroll amidst the lush greenery of the Conservatory's tropical galleries. Enjoy provisions from local food trucks, and snap souvenir selfies at our victorian fable vignette as harpist Garyan Wong sets the mood for a night of storied enchantment and thrilling tales." Sat/16, 6:30pm, $20. Conservatory of Flower, SF. Tickets and more info here.
AMY BECKER As mentioned above, the Soundpieces crew could use our support, and they're making it easy by bringing in yet another bass DJ phenom, the UK's Amy Becker. At only 21 years old Amy Becker has stormed her way through the past few years, displaying a unique ability to mix genres, while expressing an impeccable selection of everything from garage and grime to hip hop and footwork to UK funky and bassline." Sat/16, 10pm-3am, $13-$18. Tickets and more info here. 
SUNDAY JULY 17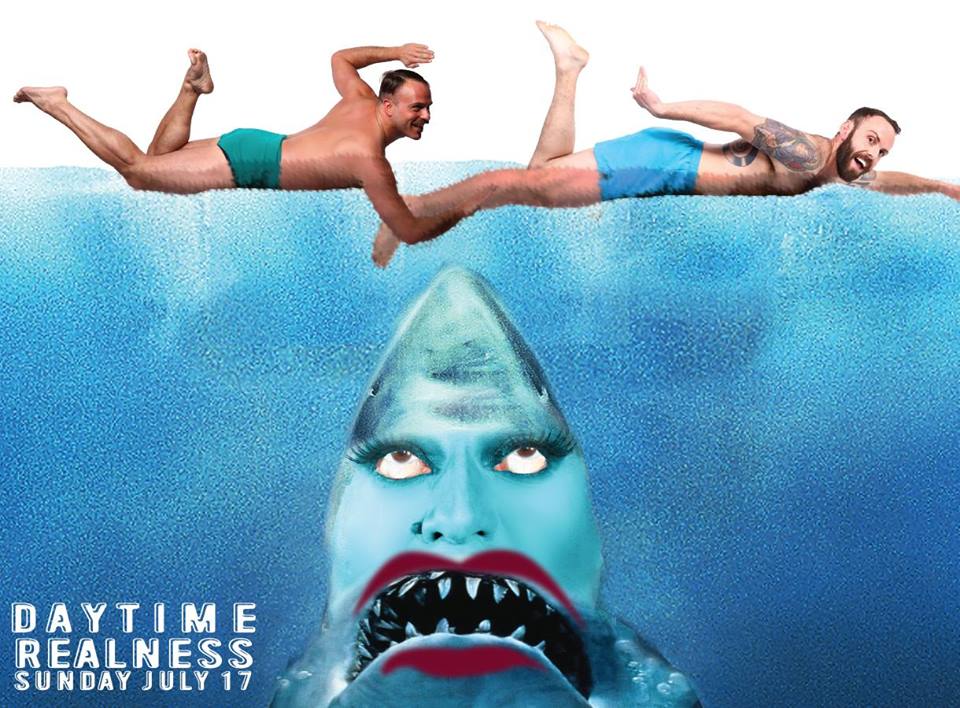 DAYTIME REALNESS Who doesn't like drag shows and dancing in the daylight? Especially if there's eclectic music from DJs Stanley Frank and Tom Temprano. Oh yeah, and some queen named Heklina hosts. Watch out! Sun/17, 2pm-8pm, $10. El Rio, SF. More info here. 
DISCO DADDY Our big daddy of disco, DJ Bus Station John, may be camped out in the woods this weekend, but he has excellent guests filling in for him at his packed old school gay disco party: DJs Steve Fabus and Kenneth Kemp. Grab your poppers and come on down. Sun/17, 7pm-2am, $5. The Eagle, SF. More info here.
DISCO CABANA And/or get your disco (and much more) fix earlier, with the wild and colorful KSA Disco Katz crew. This month's theme: All That Glitters is Black and Gold — so the suggested dress code is black and gold, naturally. Sun/17, 1pm-10pm, $7. natoma Cabana, SF. Tickets and more info here.