Everyone at City Hall agrees that San Francisco should be the Anti-Trump City. We are mostly Democrats in this city, and other than the members of the Republican County Central Committee, I'm pretty sure everyone in local elected office is a Democrat.
California, the New York Times says, is supposed to be the center of the Trump Resistance.  And San Francisco, among big cities, is the progressive center of California.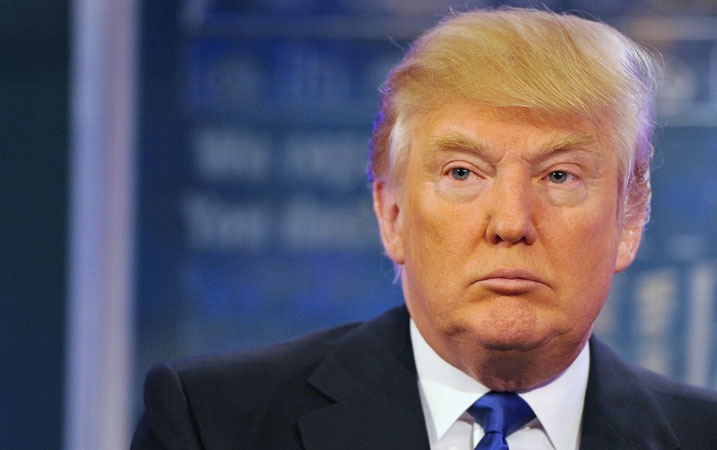 So we need to start talking now about what Resistance really means. So far, it doesn't mean fully funding defense lawyers for immigrants facing deportation; it doesn't mean making City College free (which is a big deal when Trumpites are attacking public education).
That's not an encouraging start.
But the Board of Supes and the mayor are going to face another set of very serious challenges this spring, when the first GOP budget comes out and the city loses, oh, maybe $300 million in federal funding. That's on top of the projected $100 million or so budget shortfall (due in part to the mayor's failure to pass his own sales tax measure).
There are really only two ways to respond to a budget shortfall: The Trump Way and the Progressive Way. The Trump way is to cut public services; that's a big part of what his national agenda has always been. Too much government, he says; the folks he's appointed to his cabinet would like to eliminate entire departments, including the ones they run. Whenever possible, he wants to turn public services over to private business.
The Progressive Way is to expand public services to make up for federal cuts – and to find ways to tax the rich – the ones who will most benefit from Trump's tax cuts – to pay for it.
Yeah, there's also a need to get rid of waste and fraud, and I completely agree that there's waste in the city budget. There are private contractors who rip the city off, and that's way more of a problem than a "bloated" city payroll. Frankly, if Aaron Peskin ran the Supes Budget Committee, he would find maybe $20 million worth of scams and sole-source contracts and waste, maybe a little more.
But it's not enough to come close to addressing the problem. When the Trump Agenda hits, San Francisco will need more money, not less. And if, as many predict, the Trump Recession slams the economy, the city will need to do more, not less, to help its residents.
The city budget is a test of how we will respond to Donald Trump.
Fortunately, this is a rich city, a really, really rich city, in a really, really rich state. And it's time to start – right now –thinking about how to tap some of that phenomenal wealth to bolster and expand city services (including health care and affordable housing). That's the only remotely credible progressive response, and the members of the new Board of Supes will have to be accountable for how they approach this.
I have been thinking for years about progressive revenue solutions in San Francisco – that is, ways to take money from the 1 percent and use it for the public good – and have been talking to people in the past few weeks about how we might make this work.
It's not easy – the state pre-empts a lot of taxes that cities ought to be able to levy on the rich, just as it pre-empts a lot of laws we ought to be able to pass to protect tenants.
But there are options, and they all have to be on the table. And the idea of a special election in 2017 to raise taxes on the wealthy has to be on the table, too.
So where do we start? Here are a few ideas.
A vehicle license fee. The mayor rejected this idea in favor of a sales tax, saying the polling on it wasn't good. But it has pretty widespread institutional support; even the Chamber of Commerce would probably get behind it. The idea is simply to reinstate, locally, the "car tax" that Arnold Schwarzenegger killed as one of his first acts as governor, creating an instant $5 billion hole in the state budget. Thanks to former Sen. Mark Leno, San Francisco now has the right to levy its own fee on motor vehicles – and it's based on the value of the car.
The fee would be set under state law at 2 percent of the market value of the vehicle. My old Subaru might, maybe, fetch 7,000; that's $140 a year. But the owner of that $100,000 Tesla or $75,000 Porsche would pay hundreds of dollars more for the right to drive around in a luxury vehicle that nobody really needs.
Total revenue to the city: In 2012, the estimate was $70 million. Today, it's going to be way higher (look at all those brand-new Ubers clogging the streets and all those nice BMWs and Lexuses everywhere); I'd guess $100 million.
Advantage: If anything, it discourages car ownership, which is a good thing. Californians already paid this fee from 1948 until the Governator killed it.
A tax on vacant real estate. Vancouver, BC has been slammed by foreign investors buying up condos and houses and them leaving them vacant, driving up costs and adding to that city's housing crisis. The solution: A 15 percent tax on all foreign investment in residential property. It worked wonders. Housing prices are falling. Speculative foreign investment has dropped radically.
San Francisco faces a similar problem; a significant number of new housing units are not used for housing. They're just empty investments.
Some are owned by foreign investors; some are owned by investors in the United States. The Vancouver tax might work, but I like another version: Just tax vacant units, no matter who owns them.
If you own a housing unit and you are keeping it off the market, you are creating a problem for the city. A stiff tax on vacancy might encourage more landlords to rent those units – or if they're just investments, to sell them to someone who will live there or rent to a tenant.
I'd apply the same principle to commercial property (which would have been a better alternative to the mid-Market problem than the Twitter tax break). Got a vacant storefront or office or building? Rent it out, use it – or pay a high tax for keeping it off the market while you hope the market will go up so you can rent it for more.
Advantage: not only puts more housing units into the system, including some that will be rent-controlled, but helps small businesses by making more commercial space available.
How do we know a unit is vacant? It's not as complicated as it sounds. The city runs a water system, and most of the new condos, and many other apartments, have their own water meters. A place that uses less than a gallon of water a month is clearly vacant.
A city income tax. This has never gotten any political traction, in part because, thanks to the state, it's imperfect. But it has a lot of advantages.
California won't let cities tax income based on where people live. Unlike, say, New York and Philadelphia, we can't have a real city income tax. But we can legally tax income earned in the city.
That tax would mean the hundreds of thousands of people who live in Marin or the East Bay or the Peninsula and work in SF (and use our city services) would pay; sadly, the people who live here and take Google buses to work on the Peninsula would not. As I say: Imperfect.
Still, taxing income is among the most progressive ways for cities to raise money – if you write the law properly. I would exempt, say, the first $50,000, meaning anyone who made less than that would pay nothing. Then you tax the next $50K at a modest rate (.05 percent), the next $200K at a higher rate (1 or 2 percent), and make sure people who earn more than $500K a year pay 3 percent or more. You can have a surtax on the millionaires.
The best part of that sort of tax is that everyone who pays it can deduct that payment from their state and federal taxes. Which means at the high end, about 40 percent of the money comes directly from Washington and Sacramento.
Is it perfect? No. As I said, the Google bus riders get away with not paying. Is it better and more fair than cutting public services? No question.
(Added bonus: Not only would the Giants players pay, and soon the Warriors players, but every visiting player would have to pay based on the percentage of their (large) annual income earned in San Francisco.)
Go after the real tax cheats. The owner of the Twitter building stole $25 million from San Francisco through a tax scam. This happens all the time. We can stop it. The Planning Department and the mayor have failed miserably in forcing cheaters to pay; time to get it together.
Restore the payroll tax. There is no perfectly fair way to tax businesses in San Francisco. The state won't let us do a corporate income tax, which is hard anyway since so many big corporation hide so much of their income. We used to tax payrolls at 1.5 percent, which is one (imperfect) approximation of the size of a business. Then we exempted mid-Market companies from that tax, and later switched to a gross receipts tax, another (imperfect) approximation of the size of a business.
But a lot of companies, particularly tech companies, have high payrolls and low gross receipts (esp. in SF). That is, they have hired a lot of high-paid folks, but they don't really make anything yet, and if they do, they sell it on the Internet or out of town where it's harder to get a grip on it. The gross-receipts tax was designed for an era when most businesses had storefronts in the city and sold products in the city. No more.
The old payroll tax was wrong: It was flat, 1.5 percent across the board. But it doesn't have to be; we could tax the first $500K in payroll at 0.5 percent, the next $500K at 1 percent, and payrolls of more than $10 million at 3 percent.
Payroll taxes don't discourage hiring; they are such a small factor in the cost of a new employee (compared to health care, social security, training, equipment, etc) that they are a nonissue. But big companies could and should be paying more to operate in this city.
Tax Airbnb listings. I don't know if this is legal, but why not try? Increase the hotel tax (the "transient occupancy tax") for anyone who doesn't have a business license to operate a hotel. That would make Airbnb listings in SF a bit more expensive; since Airbnb listings are a significant reason for the housing shortage, I'm not sure that's a bad thing.
Repeal all existing corporate tax breaks. A few years ago, when several groups looked at this, it was upwards of $50 million a year. Start with the Twitter tax break, and go from there.
Tax intangible assets. This one needs state legislation, but it's a potential huge, huge way to fight economic inequality. Right now, San Francisco taxes Mark Zuckerberg on the value of his house in Noe Valley. If he buys a yacht and parks it at Fisherman's Wharf, or buys a $10 million diamond ring, we tax that as property.
But we don't tax the $50 billion or so he owns in Facebook stock. That's "intangible" property.
Treat that as "real" property, like yachts and houses and jewelry (and why not?) and suddenly the state has no budget problems at all. There are billions and billions here – and if it's done right, it all comes from the 1 percent.
Just do what the feds do with the estate tax – exempt, say, the first $5 million in value – and even upper-middle-class people with nice retirement funds don't pay. Just the very rich.
Florida used to do this. It's been talked about in the state of Washington. Since economic inequality is based even more on the wealth gap than the income gap, it would be a direct attack on Trumpism.
I don't know if there's a single Democrat in Sacramento with the courage to bring this up, but there ought to be.
I'm sure I'm missing some ideas, but this list is worth far more than what Trump and the GOP is going to cut from SF, and would allow the city to prosper, take care of the most needy, and demonstrate that we believe that taxing the rich to provide services for the poor and encouraging economic equality is actually good for the economy. I am open to all other ideas; please send them to me if you have them.
Much of this would have to go on the ballot, possibly in a special election, and it's hard to get the voters to approve taxes. But maybe if all 11 supes and the mayor and the Democratic Party and every other civic institution that claims to want to fight Trump supported it — and the tech moguls and our great Democratic Party donors who who claim they want to fight Trump kicked in the money it would take for an effective campaign, and Rep. Nancy Pelosi, who has raised like half a billion dollars to elect Democrats to Congress, helped — we could do it.
This is San Francisco. We believe as liberal Democrats that the post-War model of high progressive taxes, union representation, economic equality, and a strong middle class was the best thing that ever happened to the US economy. We know that the neo-liberal model of tax cuts for the rich, privatization of public services, and austerity for the poor and working class was a demonstrable failure.
We all agree on that, right?
So let's fight Trump by challenging his agenda, radically, right here in SF.
Or are we really Democrats? Do we really want to take on Trumpism – if it means offending our own local rich people and big corporations?
That's what I want to see City Hall answer in 2017.