ARTS FORECAST The Stomp tour stomped into town for a very brief visit at ACT last weekend (why, when it could stay so much longer?)—and the minute I saw that looming mechanical hodge-podge set onstage, I was thrown back to the exuberantly radical theater era of the early '90s, from whence Stomp originally stormed.
First, let me say that the 90-minute broom-shuffling, lid-crashing, barrel-banging, lighter-flicking romp has lost none of its magical appeal. The junkyard samba of Stomp is as sturdy as it ever was, and still showcases some jaw-dropping moves by its eight-member cast. In a feat of Mummenschanz-meets-Blue Man Group (with a considerably more attractive cast), the productions presents a series of prop-based skits, acrobatic flights during which the distinct personalities of the participants gradually emerge. The minutes fly by with a clang and bash.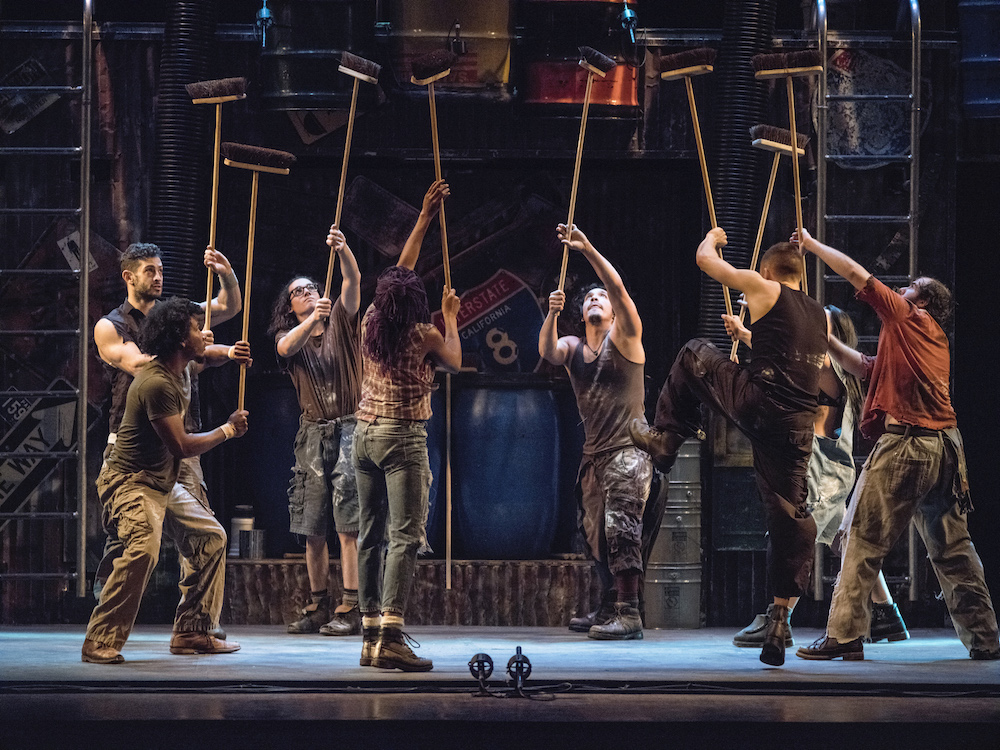 This cast brought out a delightful—and very marketable—country hoedown aspect of the show, with plenty of foot-stomping, hand-clapping hootenanny. Lead dancer Jordon Brooks, with long blonde hair and a sleeveless get-up, gave it all a carefree, down-home air. The rest of the cast was uniformly perfect—you kind of have to be, or you get a PVC tube to the face—gamely executing stunts strapped into giant inner tubes or flying high on wires to beat an assortment of washboards and gas cans. You actually do get everything and the kitchen sink.
But Stomp is also emblematic of an exciting time in theater when it felt like anything could happen. In the early '90s, Sondheim and Old Broadway seemed hopelessly stuffy; the dramatic camp of Cats and Les Miz was giving way to a more primal theater: Rent was taking on AIDS and gentrification; renegade downtown companies were putting on over-the-top riffs on Vampire Lesbians of Sodom in strange basements where you could BYOB (an anarchic energy soon bottled by Hedwig); and somewhere this epic called Angels in America was telling the story of my life, but that would take years to reach my home in Detroit. (Before the internet, your rich gay friends had to tell you what was on in New York.)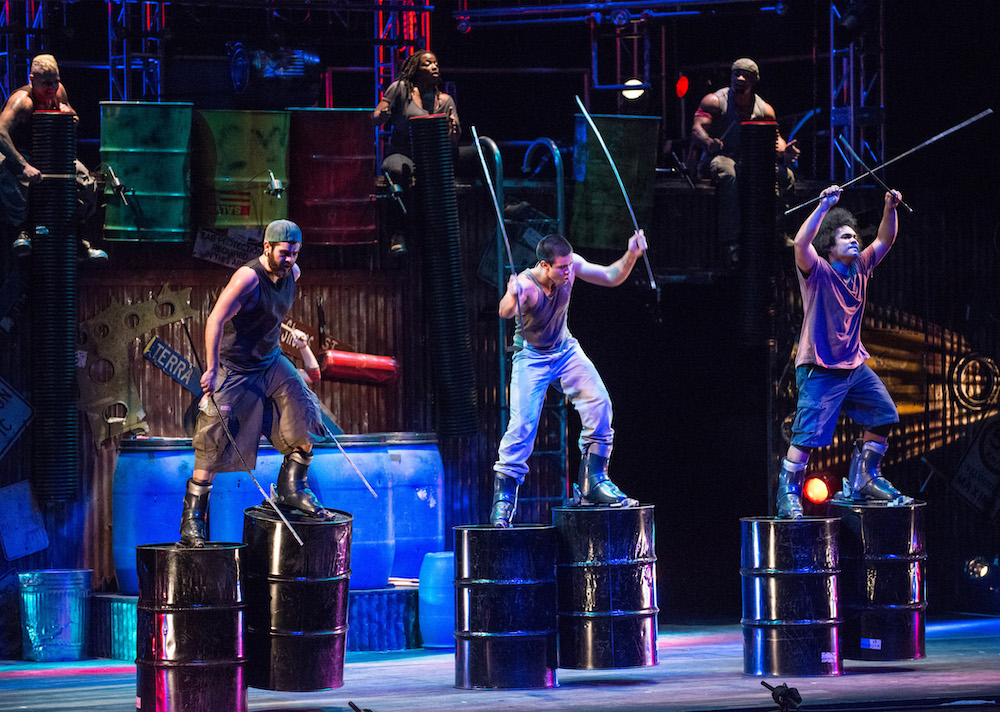 Stomp, when it emerged, became a another mind-blowing vehicle for the zeitgeist—and a rite of passage for any young actor, just like Rent (and, for that matter Cats, forever may it mewl in peace, or A Chorus Line.) This production has its updates—prop comedy is a record of technology, and it's crazy to think that in the '90s there were barely any wheeled carry-ons and everyone still read newspapers and used lighters. Will the next iteration feature vapes and iPhones? One can only wonder. But watching young bodies crash loudly through the wreckage on stage was a highly comfortable form of nostalgic pandemonium.
Stomp, stomp back to us!
UPCOMING ARTS EVENTS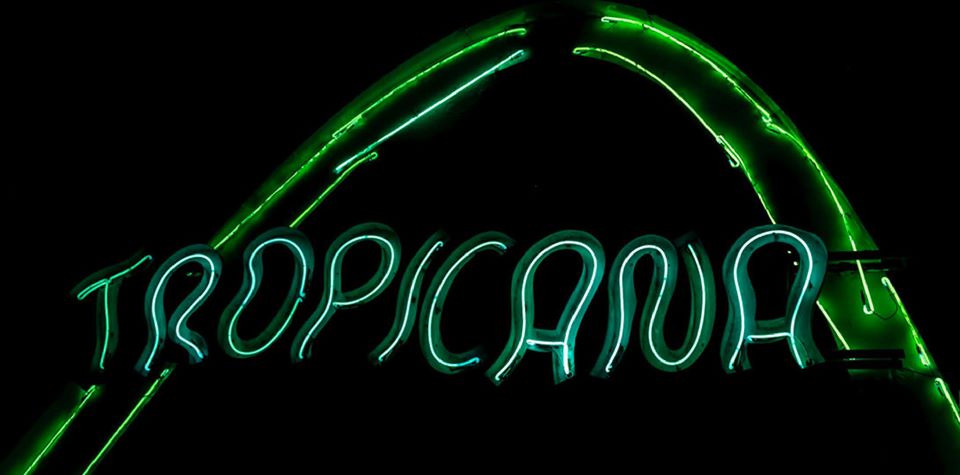 THU/14 VISUAL ART DARK TURNS TO LIGHT: MID-CENTURY NEON IN WARSAW, HAVANA, AND SF Some bright and soothing light for this seasonal affective disorder moment. "On November 14, the Tenderloin Museum will host a series of slide presentations and discussions which explore neon's various forms and functions in Warsaw, Havana, and San Francisco. Featuring slides of Cuban neon from Tenderloin Museum Executive Director Katie Conry's and Steven Spiegel of Signs United's recent trips to Havana, audience members will have the opportunity to get an inside look at how vintage neon signs are surviving today. Preceding the slide presentations, SF Neon will give an overview of the current projects to restore vintage neon in San Francisco." 6pm-9:30pm, $10. Tenderloin Museum, SF. More info here. 
THU/14 DANCE CAIRO CABARET "Improvisational dance to live Arabic music is an integral part of many Middle Eastern arts and cultures. Unfortunately, this is a dying art. The mission of Cairo Cabaret is to keep alive and celebrate these unique and vanishing art forms by supporting events that include Arabic music and improvisational dance, educating audiences of the beauty of these cultural experiences, and deepening ones connection with these rare art forms. In a climate of intolerance and division, Cairo Cabaret shine a light on artists promoting Middle Eastern cultures by showcasing live Arabic music and dance performances." $12, 9pm-midnight. El Valenciano, SF. More info here. 
THU/14 NIGHTLIFE SUPERVIXEN 15 Some DJs I really love involved in this party! Check out Sassmouth, AIDA, and Kimmy le Funk bringing various great sounds. "Supervixen is a creative experiment in San Francisco, focusing on supporting women in dance music, and holding space for local talent to hone their skills behind the decks. Our sounds range from the texturally minimal, and colorfully disco inspired, to the furious end of techno."
THU/14 FUNDRAISER GLIDE HOLIDAY JAM Aww, who doesn't love GLIDE, whose daily free meals are unfortunately more necessary than ever. This annual event boast some amazing participants this time around, including lauded singer Ledisi, Grammy Award–winning singer Lisa Fischer, multi-age hip hop crew Alphabet Rockers, and the clays-spectacular GLIDE Ensemble choir. Plus, food, featured speakers,  and lots of holiday cheer. 5:30pm-7pm, $50-$100. The Masonic, SF. More info here. 
THU/14 LIT/FILM/MUSIC MECHANICAL FANTASY BOX LAUNCH Patrick Cowley was a San Francisco electronic music genius, propelling disco and Hi-NRG artists like Sylvester and Paul Parker into the pop stratosphere. Local label Dark Entries has been releasing his music over several discs; this one contains to only early experiments and dance floor barnstormers, but also a gorgeously illustrated facsimile of Cowley's sex journal, which chronicle—inexhaustibly—the sexual milieu of very active gay men in the late 1970s. This night will feature readings from the journal (yours truly reads a few entries) as well as a screening of a restored erotic film that Cowley scored. 6pm-9pm, free. The Magazine, 920 Larkin, SF.
THU/14-SUN/16 MUSIC RECOMBINANT FESTIVAL This excellent experimental electronic music festival brings out both the legendary in fine form—see this review of Gas from last year's fest—and some great new artists. The centerpiece: Seminal circuits composer Morton Subotnick will play 'Silver Apples of the Moon Revisited," an update of his essential 1967 work, as well the inhalation-based "As I Live and Breathe." Other performers include Shanghai's 33EMYBW and GOOOOOSE and Tokyo's Kyoka. Gray Area, SF. More info here. 
FRI/15 ART OPENING POINT OF FINAL COLLAPSE Here's a fascinating project that makes a huge statement encompassing the Millennium Tower mess. "The critically-acclaimed indigenous art collective Postcommodity has created a broadly conceptual audio work that focuses on San Francisco's famously sinking luxury high-rise Millennium Tower. What they've set out to do with the piece is to use data representing the movement of the Tower to create a call to prayer for relief from the economic stresses and dangers of a city in the throws of radical social, cultural, architectural, and economic transformation. The Point of Final Collapse uses computational algorithms to parse that movement data, which is then mapped to healing ASMR audio and soothing binaural beats, transforming the sonification of the sinking and tilting of the Millennium Tower into therapeutic sounds. Long Range Acoustic Devices, installed in the tower at San Francisco Art Institute's historic Chestnut Street Campus, will subtly broadcast this indeterminate and generative multichannel sound composition to North Beach and downtown San Francisco for a 4-minute duration each day at 5pm." Opening 5pm-8pm, free. San Francisco Art Institute. More info here.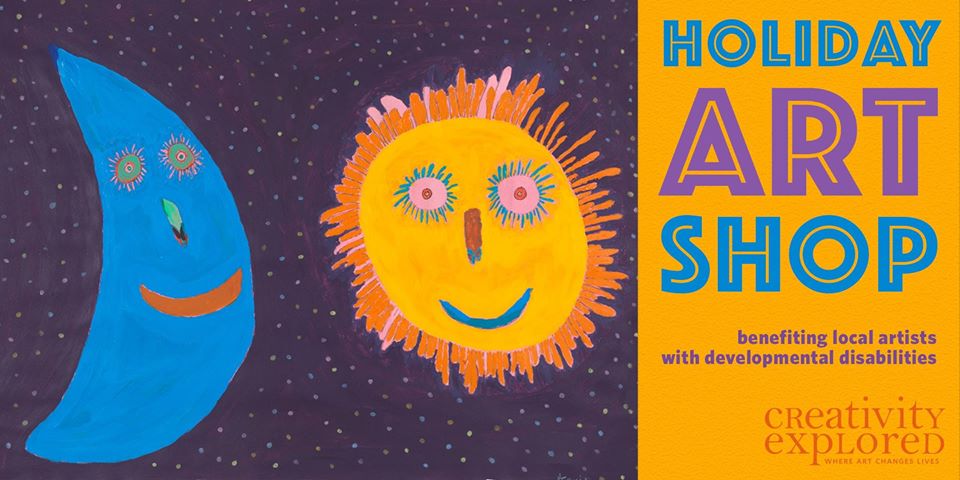 FRI/15 SHOPPING CREATIVITY EXPLORED HOLIDAY ART SHOP "As the holiday shopping season approaches, Creativity Explored is opening the vaults of our exclusive collection of original artwork by local artists with developmental disabilities. During the Holiday Art Shop the general public will access new and previously exhibited framed and unframed paintings and drawings, plus a huge collection of hand-made ceramics, textile art, original fashions, and limited edition gift items. This salon-style shopping experience includes rare and exhibited framed paintings, drawings and multimedia artwork, functional and decorative ceramic sculptures, unique fiber art and our collection of popular digital prints. As always, 50% of original art sales go directly to the artist, supporting their well-being and independence." 6pm-9pm, free. Creativity Explored, SF. More info here. 
FRI/15 NIGHTLIFE MERCURY SOUL Composer Mason Bates and friends continue to combine classical and dance floor explorations to stunning effect. This time around? "Bach's Brandenburg Concerto No. 3, Gluck's Dance of the Furies, Rebel's Les Elemens and Abels Dances and Delight's, all to be performed live without restraint! DJ Masonic (Mason Bates) and DJ Justin Reed spin their house inspired beats with jazz, downtempo leanings to sate musical appetites between sets. Closing the night is DJ Mark O'Brien from the Polyglamorous Crew and Keith Lawrence from Cosa Nostra Strings to offer a new electronic+live music fusion set ending the party." 9pm-late, $25-$30. DNA Lounge, SF. More info here.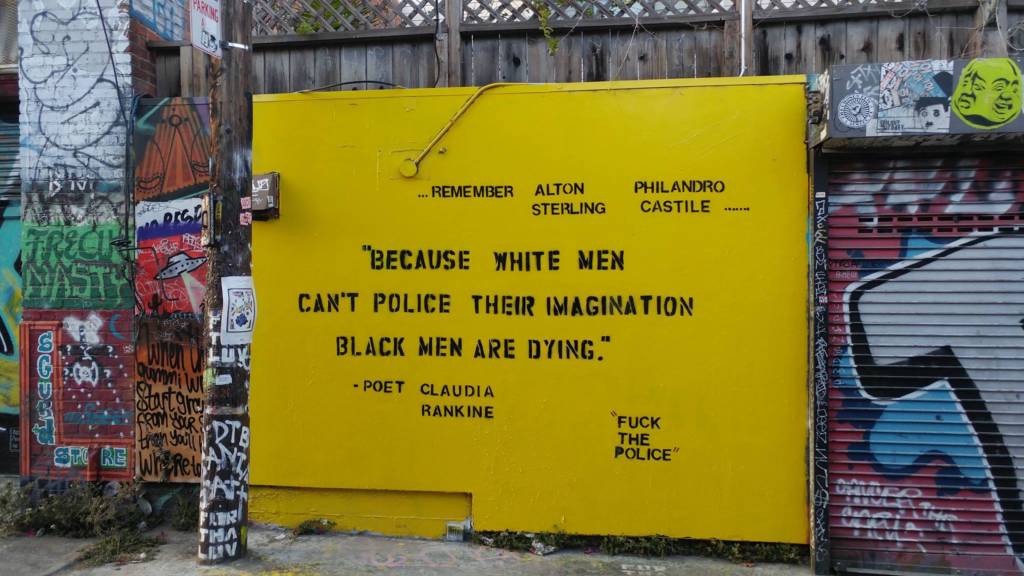 FRI/15 ART OPENING FUTURE RELATIONS: A RESOURCE FOR RADICAL TEACHING PRESENTS FTP  "With a combined 30 years of teaching experience, curators Fred Alvarado, Thomas Jones, and David Petrelli reimagine SOMArts' Main Gallery into a site for collective liberation and hope for educators, community organizers, and youth alike. Critically engaged teachers work collaboratively with young people in confronting and subverting systemic oppression. Through an Ethnic Studies, social justice oriented lens, Future Relations offers alternatives to traditional models of education by presenting works that underscore the importance of experiential knowledge and community cultural wealth. Exhibiting artists include Brett Cook, whose social practice extends into public speaking and teaching, Carolina Caycedo, whose environmentally focused works explore the impact of development projects, and Precita Eyes' Urban Youth Arts Program, a class for students ages 11-19 that focuses on lettering and character design." Shows runs through December 21. 6pm-9pm, free. SOMArts, SF. More info here.  
SAT/16 MUSIC/STAGE THE WALL "November 2019 marks the 40th anniversary of Pink Floyd's iconic album, The Wall. On Saturday, November 16, Music For The Apocalypse performs the album live, cover-to-cover! MuFTA will be joined by an All Star cast of musicians, singers and drag queens to create a compelling piece of political theater. The year is 2025. The human race sits at the precipice of Apocalypse. Fascism, endless war, environmental catastrophe plague a planet on the edge of an epochal shift that we have no certainty of surviving!" 9pm-1am, $20. The Chapel, SF. More info here. 
SUN/17 MUSIC QUEER PAJAMA FEST II: LAVENDER COUNTRY This is so sweet. "In 1973, Patrick Haggerty recorded and released Lavender Country, a collection of gay radical country music. Though all of the records sold and the project was celebrated in a small portion of the gay community, Lavender Country proved too extreme for the music industry of the 70s and the project fizzled. 40 years later, independent record label Paradise of Bachelors reissued Lavender Country to rave reviews and a much more accepting public. Patrick and his music became the subject of an award winning short documentary, Cryin These C*cksuckin Tears, and Lavender Country went from being a lost obscurity to an underground legend.
Since 2014, Patrick has played shows all over the states, from New York to San Francisco and everywhere in between, spreading his revolutionary message of love and acceptance in the face of violence, hate and fascism." 5pm, $10. 924 Gilman, Berkeley. More info here.