It's Pride Time, and also a coming out—not just out of our houses and into the streets, but a fabulous reveal of our local talent. Without hordes of tourists and BIG NAMES to headline massive money-making parties, our inner San Francisco lights are shining a little brighter. Gone is the rainbow cash grab, here is the community support. (OK, OK, some of the party prices are still a little steep, I won't lie—did they raise the prices on everything outside while we were inside?—but there's plenty of affordable and free things happening as well, and charitable contributions galore.)
There's no big Pride parade and celebration this year—even plans for an outdoor "Pride Expo" have been cancelled—and the Fri/25 Trans March is remaining virtual. No one knows what's happening with the traditional Saturday Dyke March, as they haven't updated their presence in a year. For a reminder of all the color and pageantry of this weekend, I highly recommend local photographer Ron Williams' brilliant new photo book Capturing Our Diversity: Three Decades of Pride Photography.
There are, however, other terrific things happening to showcase our glorious unicorniness, starting with that big Pink Triangle and continuing through the Sun/27 Peoples' March & Rally along the original Pride march route in the Polk, which aims in its second year to recapture the original spirit of protest that ignited Pride in the first place. Last year, a simultaneous radical action was taken by queers around Dolores Park. We'll see about this year.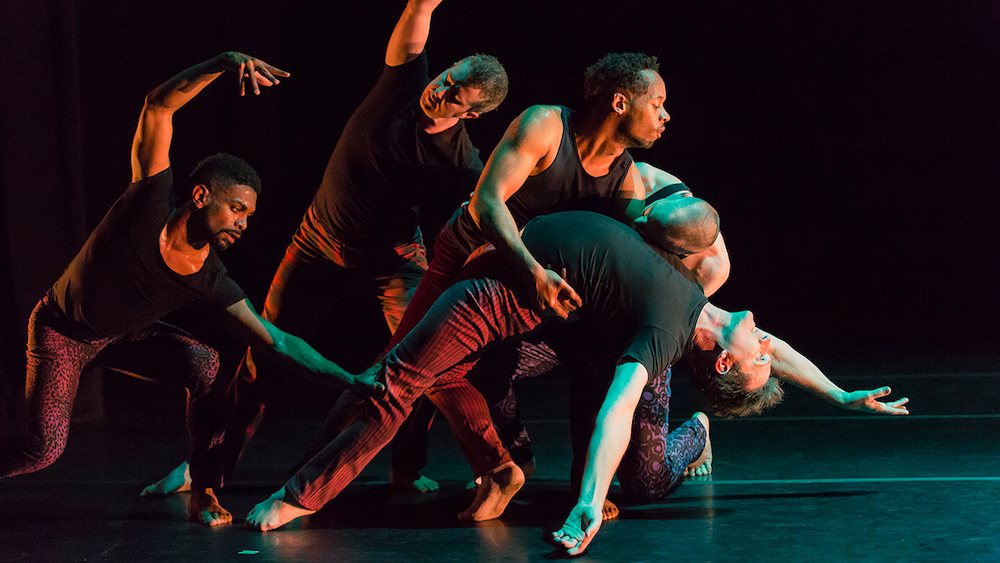 It's been my absolute shivering pleasure to curate Pride party lists for the past 25(!) years (see below), but of course there's so much more going on: The SF Public Library will be displaying amazing photos by Rick Gerharter of the landmark protests at the 1990 International Conference on AIDS—aka the week ACT-UP shut SF down (Sat/26-October 9). The GLBT History Museum is displaying the original 1978 Rainbow Flag, among other treasures, in its ongoing "Performance, Protest and Politics: The Art of Gilbert Baker" (also online) .
The fantastic Fresh Meat Festival of queer/trans performance continues online this weekend, with archival selections from its past 20 years of groundbreaking works (yes, there are queer mariachis and gay cloggers). The invigorating Frameline Film Fest continues apace, online and with the reopening of Castro Theatre(!), while the terrific Queer Women of Color Film Fest has promised a reprise of its showing this weekend as well—watch their website for more info.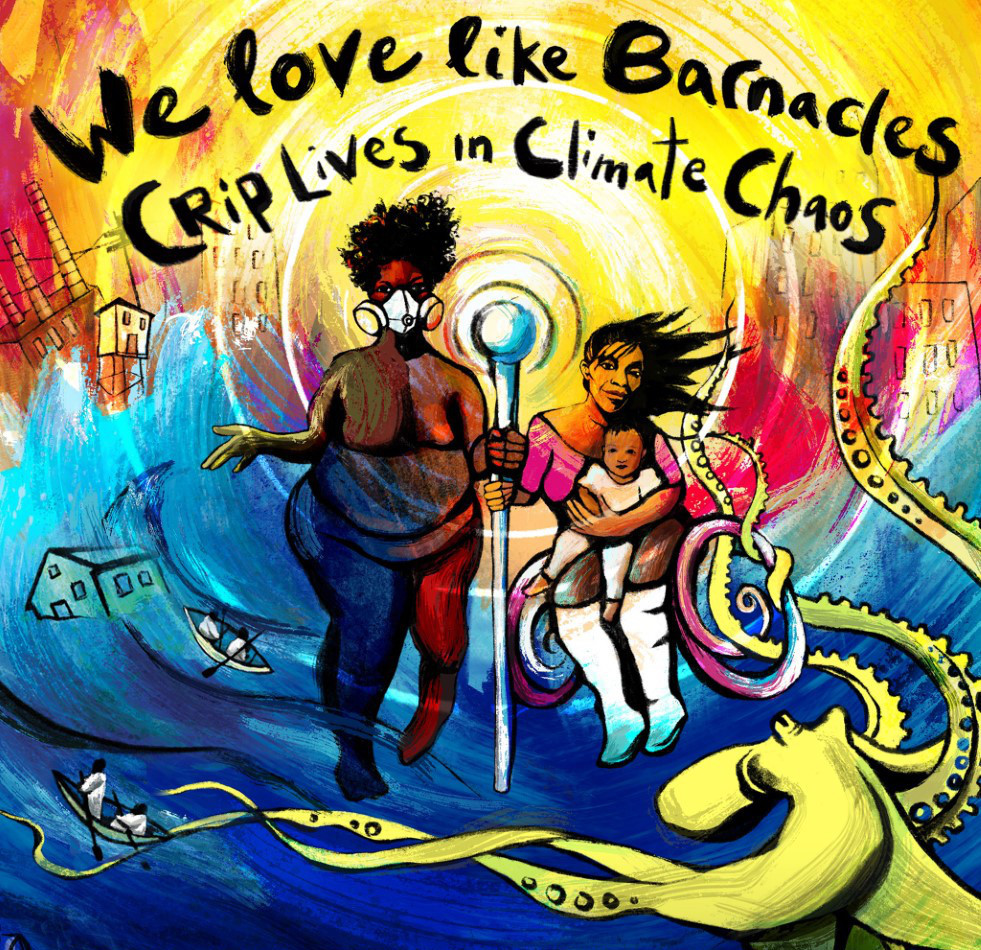 For those with a literary bent, the queer-centered Literary Speakeasy is celebrating its sixth anniversary online with readings from K. Tyler Christensen, Elizabeth Gonzalez James, Maggie Tokuda-Hall, and more. The National Queer Arts Festival winds up with presentations like "We Love Like Barnacles: Crip Lives in Climate Chaos"—check their site for more. If you're looking for some nostalgia of nostalgia, ACT is streaming its musical Armistead Maupin's Tales of the City! on the 10th anniversary of its premiere at the theater.
Ready to take a little break from Pride? Don't I know it! Hit up this fantastic thing: Recombinant Rebound, an immersive CineChamber experience from Gray Area, with music from electronic aces Biosphere, Burial, Fennesz, Dimensional Holofonic Sound, Jefre-Cantu Ledesma, and more. That launches Thu/24.
As always, drink lots of water, pack a hoodie, and only do what you feel comfortable doing. Pride is about the safety of the community, not just its expression. Celebrate at home if you want! You will still be loved.
And speaking of love, this Pride Guide goes out to the nightlife legends and dear dance floor friends we lost recently: Phatima, Shannon Pat, Felicia Flames, John Lind, Jeffrey Tice, Byron Mason, Ken Jones, Randy Schiller, and so many others. Dance and think of them.
FRI/25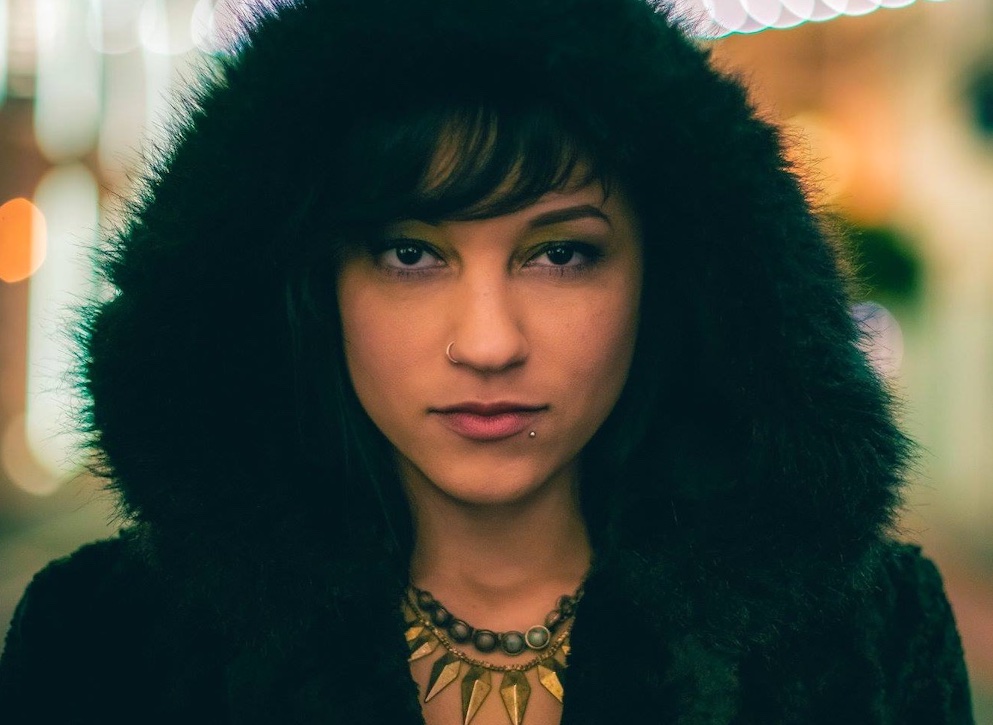 ABSOLUTELY FLAWLESS "Bass so thick you can't get a comb through it" sounds perfect for our rough-and-tumble Pride this year—it's also the motto of DJ Ampers&nd of Gold Bloc Records, who's heading up this Pride bash with 530, Pantz, Raid Zero, and Henze. Fri/25, 9:30-2am, Public Works, SF. More info here.
T4T: OFFICIAL TRANS MARCH AFTER PARTY + TGIJP BENEFIT Party with a purpose with amazing DJs CarrieOn Disco and Best of the Bay 2020 DJ La Frida in celebration of trans power and pride. Hosted by Just Shannon with performances by The One and Only Rexy and more. Fri/25,5pm-2am, El Rio, SF. More info here.
SUPERNATURE So many sweet babes I love behind the turntables on this one, giving us unique flavors of house and techno and dance mania. Nate Manic, Brown Amy, Siobhan Aluvalot, Kelly Naughton, hearts, hearts, hearts, and flowers. Fri/25, 8pm-2am, Monarch, SF. More info here.
BODY & SOUL PRIDE Look for my exclusive interview with Body & Soul DJ Joe Claussell coming out in July's DJ Mag issue, but also go hear this amazing trio of New York house and soul legends, including Danny Krivit and Francois K, who have had a hand dozens of classic records. They never fail to uplift dancers with everything from old-school salsa and underground funk to cutting-edge dub techno. My faves! Fri/25, 5pm-2am, The Midway, SF. More info here.
ELECTROLUXX PRIDE 2021 So cute to see this "arty party" return, even in a somewhat different form than its usual ecstatic excess (the cuddle puddle might not go off but the looks certainly will)—dinner, DJs, dance floor, drinks, and more. Fri/25, 7pm-12:30am, The Chapel, SF. More info here.
SAT/26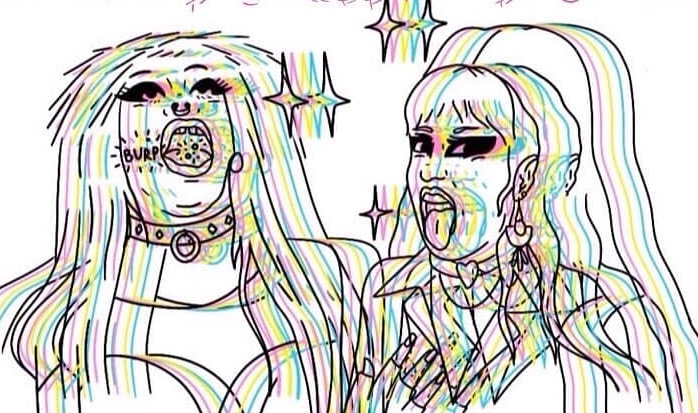 PRINCESS PRIDE SATURDAY—OASIS GRAND RE-OPENING! One of the big news items of the weekend is club Oasis's big re-opening, with this terrific weekly Saturday party that started at the Stud, moved online—and now this little party Princess is all grown up (mama tears!). Drag performances for days, darling, hosted by Kochina Rude and Lisa Frankenstein with DJ La Frida. Sat/26, 10pm-late. Oasis, SF. More info here.
PRIDE! The frabjous Go Bang! DJ crew is back in action for some deep and steamy classic disco and house—bringing their signature incredibly diverse crowd and atomic dancefloor action with them. "I want to see all my friends at once!" couldn't be more apt this Pride. Sat/26, 8pm-2am, Monarch, SF. More info here.
HARD FRENCH We aren't getting one of their "Hard French <3 Los Homos" extravaganzas this year, but we are getting a wowza lineup on the El Rio patio, with everything from old school soul to deep techno with with DJs Carlos Souffront, Jeffrey Sfire, Brown Amy, and Vin Sol. Sat/26, 2pm-7pm, El Rio, SF. More info here.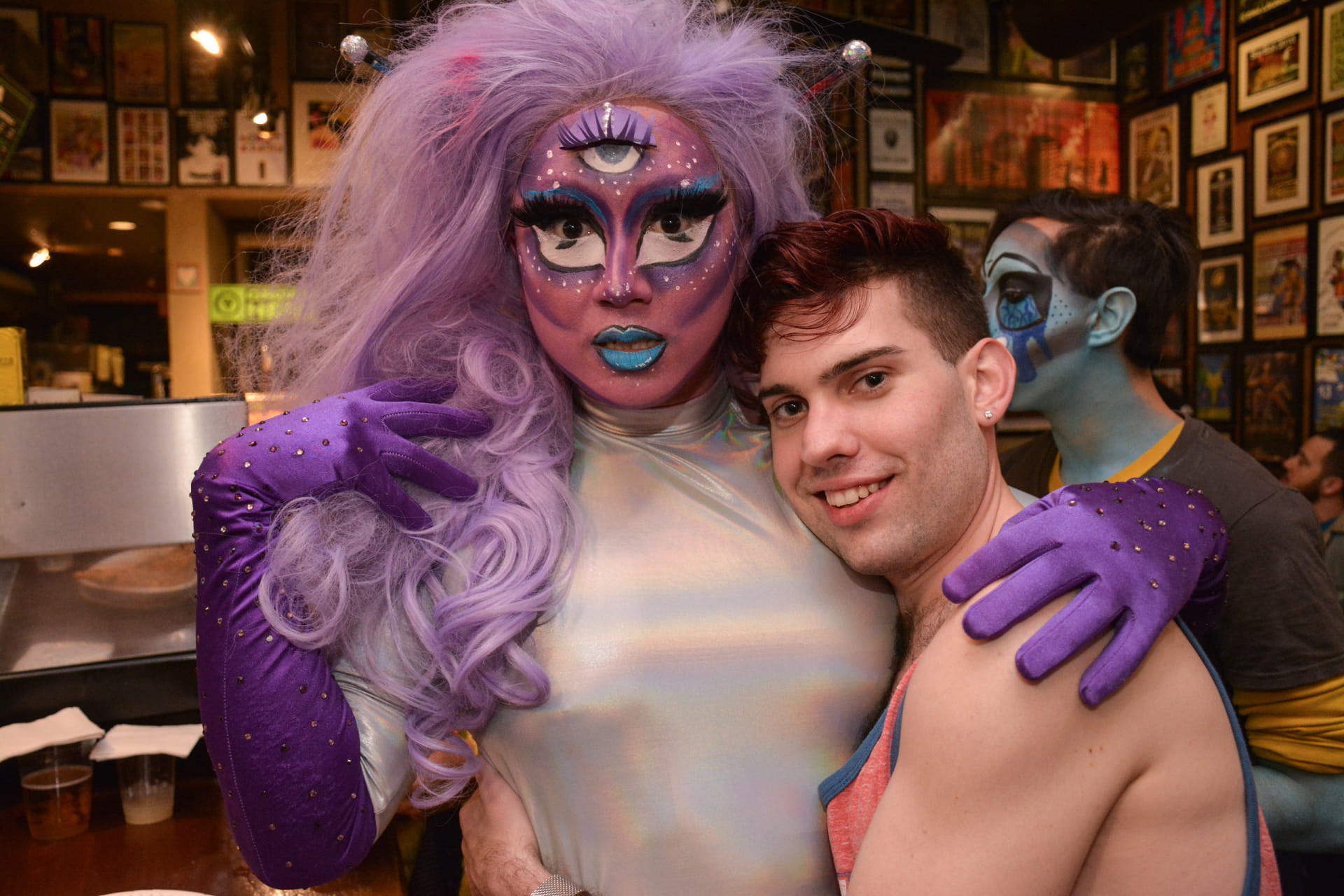 BOOTIE MASHUP SF: LGBooTie PRIDE! They're back! Amazing trans DJ Adriana brings this very longtime weekly mashup party back to life after relocating (again!) to Berlin. Expect drag performances galore, two dance floors, live mayhem, and of course your favorite pop songs all unexpectedly smooshed together. Sat/26, 10pm, 18+, DNA Lounge, SF. More info here.
POLYGLAMOROUS PRIDE Who's ready for 12 hours of dancing? I know I might be. The lovely Polyglamorous crew sprinkle their faerie dust onto two venues: 2pm-8pm sees breezy outdoor action at District Six, with DJs David Harness, BEYA, Daisy Cutter and more. Then move into the cavernous environs of the Great Northern for more polyfun from 8pm-2am, with DJs Chelsea Starr, Brown Amy, Mark O'Brien, and e'Lish. Will there be a big pink oxygen tent for moi? Sat/26, More info here.
MANGO: PRIDE NIGHT PARTY The Dyke March may or may not be happening, but this legendary women's party will be hip-hopping with hotties, as Olga T, Lady, Lu, Edaj, La Coqui bring the global lesbian jams, bless 'em. Sat/26, 8pm-2am, El Rio, SF. More info here.
BEARRACUDA PRIDE Calling all big boys and their admirers—this voluptuous party will be full of bear hugs and belly rubs, plus tunes by DJs David Harness and a special late night set by Paul Goodyear. (Don't miss the decor by Dusti Cunningham, either.) Sat/26, 9pm-late, Public Works, SF. More info here.
SUN/27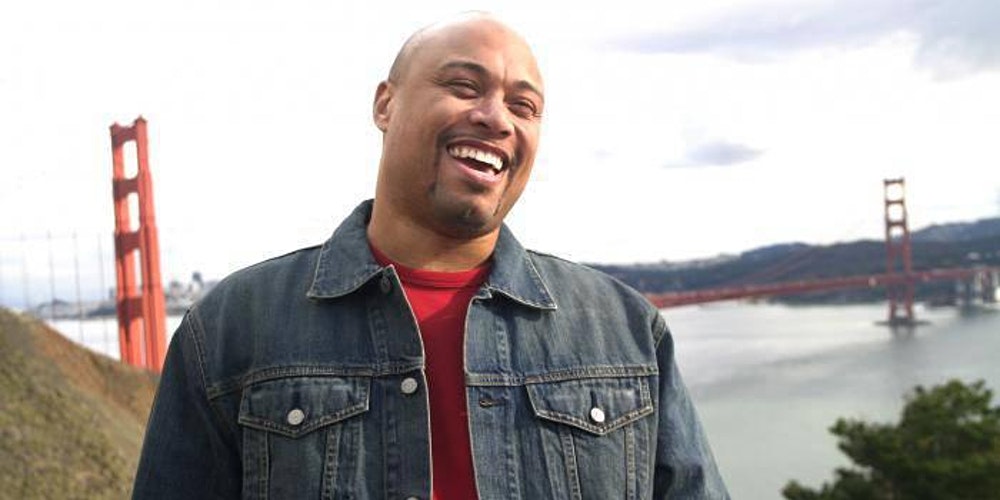 MIGHTY REAL POOLSIDE PARTY + AFTERPARTY DJ David Harness's deep and soulful house sound always brings the sunshine, so grab a tropical cocktail and make like you're in Ibiza, or at least Hotlanta, poolside at the Phoenix Hotel, 1pm-6pm. Then grab a wrap and trek over to the Great Northern for the afterparty, 6:30pm-late. Sun/27, more info here.
ENVY Join Nicki Jizz and VivvyAnne Forevermore ("N + V"!) as they host a wanton cavalcade of drag performers on the El Rio patio, including SirJoQ, Jillian Gnarling, and Bianka Simone, plus electrifying DJs Power Top Ramen and Micahtron. Don't be jealous of their beauty! Sun/27, 3pm-9pm, El Rio, SF. More info here.
PRIDE W/INDIE OASIS The Indie Oasis stage in Civic Center during Pride is, truly, and oasis in the sea of EDM-pop—where else can you get down to Depeche Mode and LCD Soundsystem? So it's fab that they are simply doing it inside this year at Cat Club. Indie Oasis DJs Bit and Starr Noir are joined by Blondie K and Sub0ctave of the delightful Fringe party for indie, New Wave, and electro jams. And it's free! Sun/27, Noon-6pm, Cat Club, SF. More info here.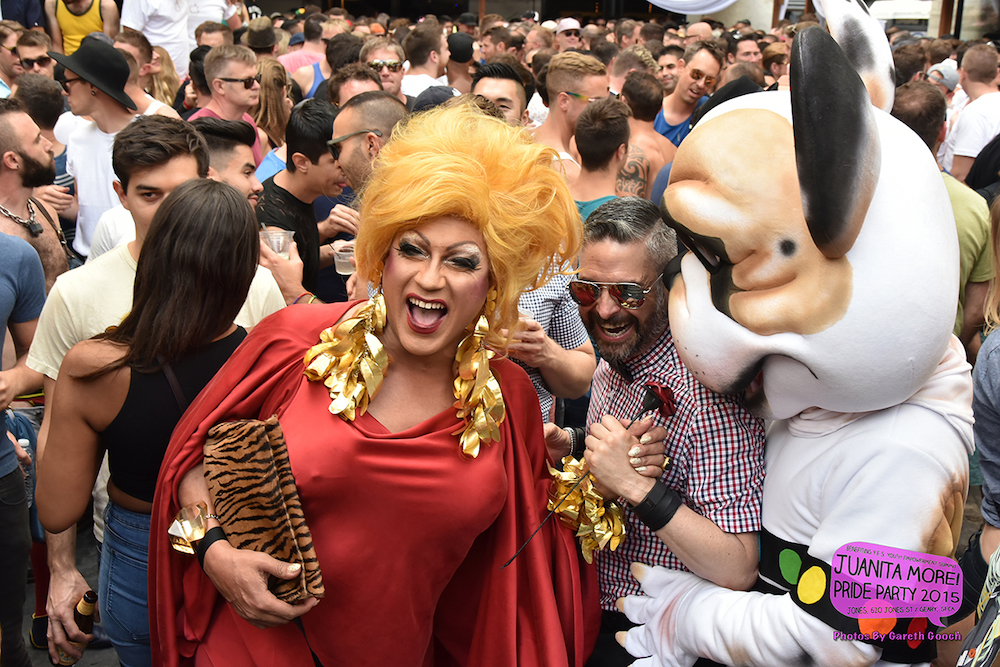 JUANITA MORE! PRIDE PARTY This annual fiesta brings out the glamorous, the gorgeous, the tragically hungover (me), and a slew of great DJs and performers to the Jones patio to celebrate with Her Royal Highness Empress LVI Juanita MORE! herself. Sun/27, Noon-10:30pm, Jones, SF. More info here.
FAKE AND GAY PRIDE Vogue favorite Honey Balenciaga, DJ-producer Bapari, and emcees Lulo and SirJoQ head up this super-fun, super-fierce, plastic-pop party's return. Wear something o-p-u-l-e-n-t for the ball, and dive in with the children. With DJs Adam Kraft, Poptart, and Kiki. Sun/27, 9pm-3am, 18+, DNA Lounge, SF. More info here.
WERD PRIDE Wind down your wild rainbow ride with some homegrown techno from one of the joys of my dance floor life Trevor Sigler at this weekly party, which survived the COVID storm to return in wernderful style. Sun/27, 9pm-2am, Monarch, SF. More info here.
DISCO DADDY PRIDE A fine "capper" to the week's festivities: DJ Bus Station John brings his impeccable disco touch to the Eagle with this party's return. Expect a packed crowd of fans (in both senses). Sun/27, 7pm-2am, The Eagle, SF. More info here.