From Motown maniacs and "boograss hillbillies" to glam rock ghouls and the Phantom of Grace Cathedral, SF's undead are dancing to a Beetlejuice beat.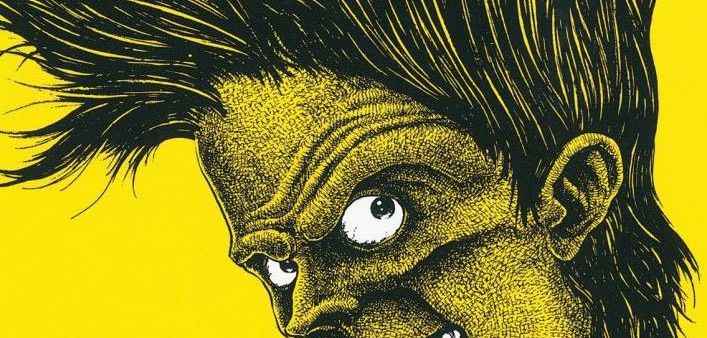 By Marke B.  
DEAD MAN'S PARTY RADAR Hey-O, fellow Halloweeners, it's time for our city's favorite civic holiday, the one with so many parties I often just want to crawl back into my coffin and wait for after-hours tricks and treats. (Or maybe just sleep until Day of the Dead on Monday night). But there's just too much great stuff happening.
Wha'cha gonna be this year? Toilet Paper Mummy? Zombie Ron Conway? Internet Outrage? Laid-Off Twitter Employee? Sexy Aaron Peskin? Sexy Airbnb logo? The Ellis Act? And more importantly, wha'cha gonna do?
You could go HUGE, with enormous parties at Kink.com HQ The Armory or Pier 70's carnivalesque Ghost Ship. You could pack yourself like an unholy sardine into the sidewalks of the Castro District. (Unofficially, of course, since Halloween is all but banned from those streets). You could even pub hop through the Marina — now that might truly be the ultimate terror!
Or you could look over these terror-iffic Halloween events, delivered direct from my steaming Hello Kitty cauldron of leftover cheap wigs, nauseating-smelling Halloween Store "Scream" masks, and discount three-pound bags of Baby Ruths from the Walgreen's last year. I've concocted such a magical agenda for you!



>>>>>> THURSDAY, OCTOBER 29 <<<<<<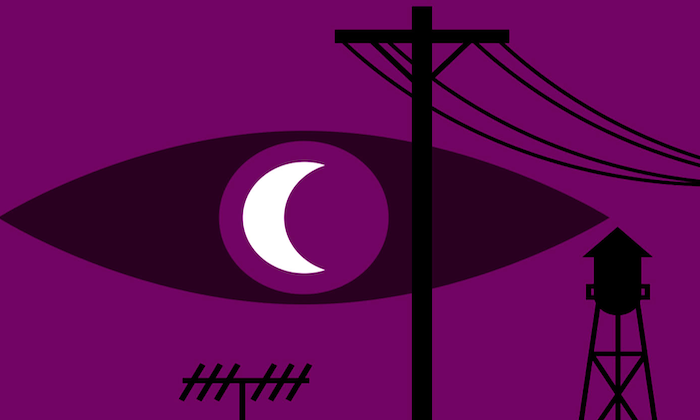 >>> WELCOME TO NIGHTVALE Kick your unholy celebrations off with eery, surrealist tales of Nightvale, the incredibly addictive, archly poetic podcast — hosted by basso-voiced narrator Cecil — that's now a bestselling book. In fine Nightvale style, the Castro Theatre will overflow with costumed young fans. Thu/29, 6:30pm, $25-$40. Castro Theatre, SF. Tickets and more info here.
>>> ROCKY HORROR PICTURE SHOW Well, duh. This is (literally, in the case of a couple characters) a no-brainer. Starring our own blaze of dragtastic talent D'Arcy Drollinger as Dr. Frank N. Furter, and supported by the Ray of Light Theater's mighty vocal ensemble — which will put some real rock opera in Rocky Horror. Thu/29 through Nov. 8,  8pm (two showings on Halloween night), $25-$36. Victoria Theatre, SF. Tickets and more info here.
>>> CREATURES OF THE NIGHTLIFE Every Thursday evening, the Cal Academy of Sciences becomes an essential nightlife destination, with DJs, drinks, and some surprisingly intellectual presentations about ecology, zoology, and other branches of delicious, delicious science. But now the museum is after you! Spinetingling science wants your brain! Drag legend Peaches Christ hosts a will live show, but that's just the start. Skulls, human hearts, dinosaur skin, horror movie bugs, and much more are on the laboratory menu. Thu/29, 6pm-10pm, $12. Cal Academy, SF. Tickets and more info here. 
>>>>>> FRIDAY, OCTOBER 30 <<<<<<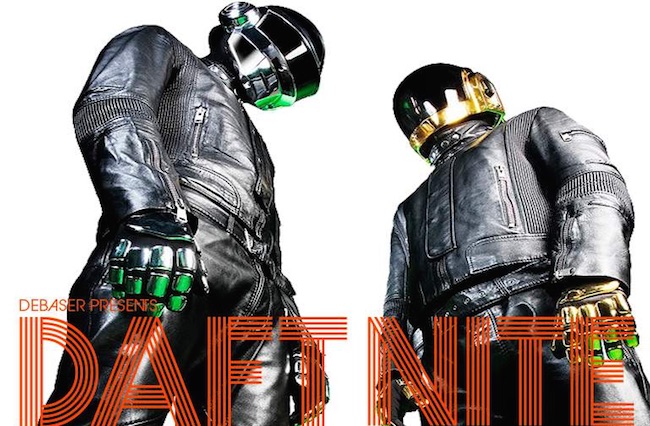 >>> DAFT NITE: A 2000s HALLOWEEN PARTY What's scarier than the fact that we have a wildly successful retro-2000s party called Last Nite? The prospect that the people behind it will make a Daft Punk-themed installment equally irresistible! Randomly access those memories one more time and get lucky with DJ Jamie Jams and EmDee. Fri/30, 10pm,  $5-$10. 111 Minna, SF. Tickets and more info here.
>>> SOME THING HAUNTED It's scary how much I love DJs Rich King and John F*cking Cartwright — or this weekly art-drag dance fiesta, this time around haunted by the utterly bewitching House of More. Tons of performances and ghoulish fun. Fri/30, 10pm-4am, $9. The Stud, SF. More info here. 
>>> I'M YOUR BOYFRIEND NOW: A GENUINE TRIBUTE TO WES CRAVEN Are you ready for Freddy? As Midnites for Maniacs cult film host Jesse Hawthorne Ficks told us this week, horror films can be comforting — especially if it's your teenage trauma being slashed away onscreen. This double feature brings two of the recently deceased horror master's gems to the big screen: Scream and Wes Craven's New Nightmare. Fri/30, 7pm, $12. Castro Theatre, SF. Tickets and more info here.
>>> LIFTING THE VEIL: A HALLOWEEN DANCE PARTY A real life horror story, terrifyingly familiar: Dance Mission Theater's rent has just increased $44,000/year. Eek! Help the diverse performance and learning center stay in the Mission by attending this awesome-looking party. Hip hop, house, salsa, reggae, World Beat, 80's pop, and more are on the menu, plus performers Allan Frias, Ramon Ramos Alayo, Tika Morgan's Freakitonas, Rashad Pridgen (Soul Nubian), Duniya Dance & Drum, and Sexitude. Fri/30, 8pm, $10+. Dance Mission, SF. Tickets and more info here.
>>> TOTAL TRASH HALLOWEEN BASH Redd Kross, Death, Scraper!!!, Midnite Snaxxx, Guantanamo Baywatch, The Bananas, Personal & The Pizzas, and an insane amount of other beloved rock bands take it to the max at this three day fright fiesta. The sonic boom spreads over Berkeley (924 Gilman), Oakland (Oakland Metro), and SF (Brick and Mortar). Fri/30, various times and locations, $10-$25. Tickets and more info here. 
>>>>>> SATURDAY, OCTOBER 31 <<<<<<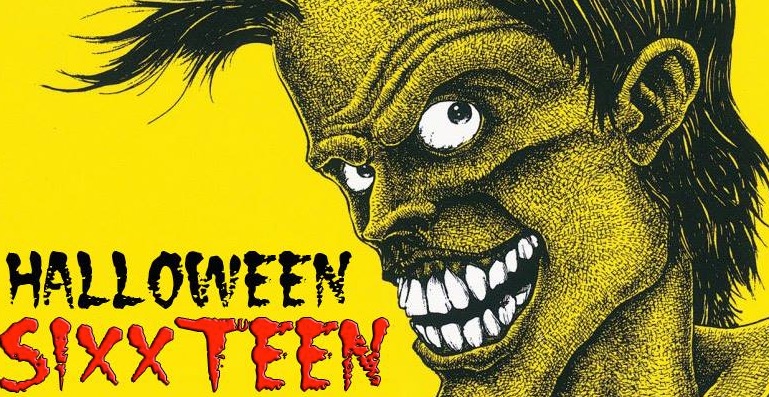 >>> SIXXTEEN HALLOWEEN: A ROCK 'N ROLL NIGHTMARE The unbeatable longstanding rock and/or roll dance party throws its annual All Hallow's Eve bash — with a zillion rock DJ legends, and a full platter of glam rock, psych rock, goth rock, garage rock, and, why not, some hair and death metal. Bang your half-head, zombie Lemmy. Sat/31, 9pm-3m, $20. Cat Club, SF. More info here.
>>> THREE GRACE(S) TRIPTYCH The pumpkin runneth over for fans of avant-garde horror film, hypercool electronic music, and cavernous virgin spaces in SF. Pioneering Detroit electronic duo Adult. will screen three original horror films, performing the scores live, in the new Gray Area space, formerly the huge old Grand Theater on Mission Street. Sat/31, 8pm-midnight, $15-$60. Gray Area, SF. Tickets and more info here.
>>> HALLOWEEN WITH THE SF SYMPHONY AND PEACHES CHRIST Our beloved drag mistress of darkness, Peaches Christ, along with RuPaul Drag Race star Latrice Royale, hosts a showing of Rocky Horror Picture Show — but first they help run through a show of spooky movie theme music with the full SF Symphony orchestra. Psycho with real strings? Heck yes. Bonus: featuring Dorit Chrysler on the Theremin with music from classic Ed Wood themes. Sat/31, 7:30pm-10:30pm, $15+. Davies Symphony Hall, SF. Tickets and more info here.  
>>> HONEY SOUNDSYSTEM HALLOWEEN For true dance music fans, this may be the most interesting stop of the night, which features NYC DJ emeritus Ron Like Hell. He just dropped the perfect haunted house mix, one of my favorites of the year, which mixes mushrooming psychedelia and good-acid euphoria with a synthy post-punk, gritty downtown NYC feel. The city streets can frighten and seduce. Expect all the great Honey decor, treats, and bearded gay hotties. Sat/31, 10pm-4am, $15. Beatbox, SF. Tickets and more info here.
>>> BOOGRASS: HILLBILLY HALLOWEEN Pick and strum your way to safety at this "killer night of bluegrass with Front Country, One Grass Two Grass, and Rusty Stringfield." Plus photobooth, costume contest, candy…  I love this! Sat/31, 8pm, $15, Slim's, SF. Tickets and more info here. 
>>> THE CANDY BUTCHERS BASH "A spooky night of devilishly good music and strange circus performers" as longtime local footstompin' indie-folk favorites The Sam Chase and the Untraditional, Royal Jelly, and the Crux, join forces with a bunch of sweet-toothed performers for a great night of live shenanigans. No tummy aches! Sat/31, 8pm, $15. The Chapel, SF. Tickets and more info here. 
>>> HALLOWEEN: A PARTY You will not escape the clutches of Peaches Christ tonight. Not only is she  performing with the Symphony (see above), she's also joining SF's biggest drag witch, Heklina, for this annual outlandishly costumed affair. This is like the 1000th eye-popping installment (they've been doing this since their early vampire days, it seems), but the first at Heklina's new club Oasis. Sat/31, 10pm, $20 advance. Oasis, SF. Tickets and more info here. 
>>> A CLUB CALLED RHONDA: DEATH BECOMES HER One of the absolute best parties in LA — the polysexual underground house sensation that help start a club revival in the States in the 2000s — drops in with some big names in quality dance music: Soul Clap, Totally Enormous Extinct Dinosaurs, Metro Area, Tornado Wallace, and more. This will be a fun, adventurous, mixed crowd. Sat/31, 9pm-late, $45-$75. Mezzanine, SF. Tickets and more info here.
>>> PHANTOM OF THE OPERA WITH ORGANIST DOROTHY PAPADAKOS "The sacred space of Grace Cathedral will transform into a grand movie palace for a special Halloween screening of Rupert Julian's immortal 1925 silent horror classic, The Phantom of the Opera, starring Lon Chaney and featuring a live score performed on Grace's famous pipe organ by renowned organist and composer Dorothy Papadakos." Awesome! Sat/31, 7pm and 9:30pm, $20-$40. Grace Cathedral, SF.  Tickets and more info here.
>>> HONEY'S DISCO CIRCUS HALLOWEEN Mighty, mighty drag queen Honey Mahogany is grabbing the big disco ball with this party. "Debauchery, drag, and disco divas" invade the normally buttoned-down Starlight Room (high atop the Sir Francis Drake Hotel, featuring 360-degree city views, not that you'll be looking at anything but Honey's incredible outfit). Circus acts, irrepressible music, and a whole lotta fun queens will be up for this dazzler. Plus the sauciest person in SF, Ben McCoy, will give tarot readings, OK? Sat/31, 9pm, $25. Starlight Room, SF. Tickets and more info here.     
>>> HALLOWEEN BOOOOTIE If ever there was a night for monster mashups — this is it. Our hometown heroes of the mashup genre, DJs Adrian and the Mysterious D, will blow up their weekly party with tons of guests and, probably, actual explosions of some kind. Live bands, multiple rooms, and tons of pirate costumes await. There is seriously a lot going on at this party. Sat/31, 10pm-late, $20-$40. DNA Lounge, SF. Tickets and more info here.

>>> HALLOWEEN WITH DUBFIRE Do you want to go bananas dancing all night until your costume falls off and then your clothes underneath fall off and then you fall down? Public Works will be the place, techno hero DJ Dubfire (along with Audifly and Shaded) will be the instigator. Sat/31, 9pm-4am, $28. Public Works, SF. Tickets and more info here.
>>> SWAGGER LIKE US HALLOWEEN One of the Bay's best queer hip-hop parties — and certainly one of its most colorful and joyous — takes over Oakland's B4bel4b Gallery, bringing fierce looks and guest DJs JavaScript and Siobhan Aluvalot to the floor. Tons of fun. Sat/31, 10pm, $10-$15 presale only. B4bel4b gallery, Oakland. Tickets and more info here.  
>>> BEETLEJUICE: A HALLOWEEN PARTY  Tiny Virgil's Sea Room bar in the Mission will be transformed into a Tim Burton wonderland, as DJs CarrieOn Disco, Jordee, and john F*cking Cartwright cast a kooky spell. There's a costume party, of course, so show out in your favorite Lydia Deetz look. Sat/31, 9pm, $5/$3 in Beetlejuice costume. Virgil's Sea Room, SF. More info here.
>>> TERROR ON CHURCH STREET: 5TH ANNUAL MOMSTER MASH The Motown on Mondays boys bring the sweet sounds of the Motor City into your nightmares, as they take over Churchill bar and make you bop 'til you drop. There'll be some other musical styles mixed in, but the MOM boys always return to their roots. Sat/31, 9pm, $22. Churchill Bar, SF. Tickets and more info here.

>>> DARK ROOM HALLOWEEN LA's scariest club kid/drag queen Fade-Ra Fey rides her broomstick into this monthly dark electronic spookfest for a special evening. DJ Jimmy Swear and DEAD ICONs set the tone, lots of performances and crazy stuff. Dark drag, what more do you want? Sat/31, 9:30pm-2:30am, $10-$15. The Stud, SF. More info here.  
>>>>>>BONUS!  SUNDAY, NOV. 1 <<<<<<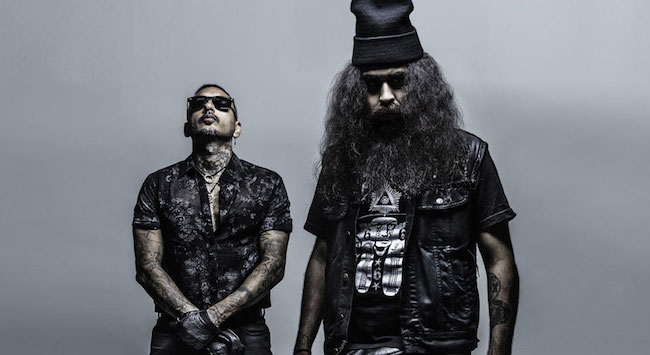 >>> PRAYERS It ain't over until the cholo goth duo sings, folks. Prayers, from LA, has been burning up the web, and they'll be the perfect antidote to your Halloween hangover. This is an early Dia de los Muertos celebration, so go for it, celebrate life, be dead. Sun/1, 8pm, $10-$20. Mezzanine, SF. Tickets and more info here. 
>>> FEMME DEADLY VENOMS Before you day your Prayers to all souls, hit up Swagger Like Us's perfect patio party, a queer hip-hop scream open to all comers, including local duo Femme Deadly Venoms, with Aima the Dreamer on vocals and the incredible Lady Fingaz on turntables. So excited for this one. Sun/1, 2pm-8pm, $7-$10. El Rio, SF. More info here.