ARTS FORECAST Lots of fests coming at you fast! We've got details below, but here's a future one to put on your radar: The Gray Area Festival in the Mission, Thursday July 26–Sunday July 29. If you're unfamiliar with Gray Area, it's an organization that brings some incredible junctures of arts, music, technology, activism, education, and partying together. Once located all over the Tenderloin, Gray Area itself is now housed in the former Grand Theater on Mission Street, beautifully restored, and its annual festival is "a conference, performances, workshops, and an exhibition surveying culture through the lens of art and technology. It brings together art and technology for social, civic, and cultural impact," according to Gray Area honcho Josette Melchior.
This year's lineup was just announced, and it's pretty major, with dream-pop group YACHT, the author of Broad Band: The Untold Story of the Women who Made the Internet, Claire L. Evans. Indie electronic-acoustic darlings Hundred Waters, experimental musicians Second Woman with Pfadfinerei, techno delight Machinedrum, and dozens more. It's a multimedia, mind-expanding experience (I loved last year's) that, when combined with the Fillmore Jazzfest and Laborfest below, really outlines the current state of the city and its various forms of activism and interaction. More info here. 
MORE UPCOMING EVENTS 
THU/28 MUSIC THE GO-GO'S From their totally unexpected triumph of a whimsical musical, back to their status as "America's '80s pop sweethearts," the frothy California rockers are back at it, and we love them. 8pm, $49.50. Fox Theatre, Oakland. More info here.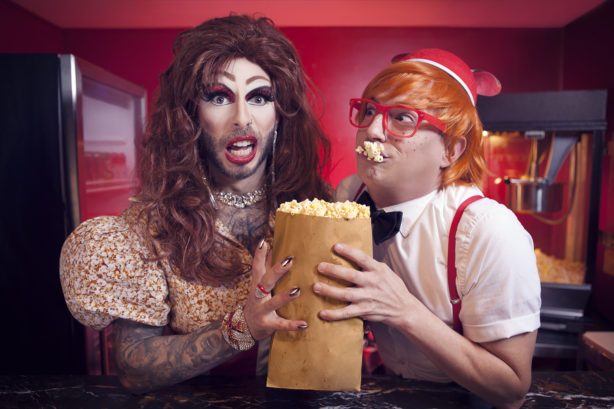 THU/28 FILM PINK FLAMINGOS There's probably no better way to view John Waters' 1972 trash masterpiece than at the Roxie with a bunch of camp queens, hosted by drag duo the Film School Dropouts. Kill everyone now! 9:30pm, $15. Roxie Cinema, SF. More info here.   
FRI/29 NIGHTLIFE CATZ 'N DOGZ Bet you didn't know Poland had a killer techno scene, eh? This duo is phenomenal and fun—plus a couple of real sweethearts. They're closely associated with our very own dirtybird crew, so expect lots of crowd pleasing bass, but also fastidious students of all sorts of music. (They once opened a set with several minute of jazz goddess Alice Coltrane.) 9:30pm-3:30am, $10-$20. great Northern, SF. More info here.  
FRI/29 PERFORMANCE STEREO ARGENTO: CRONENBERG An insanely clever drag tribute to horror master David Cronenberg? Goretastic! Hosted by Meredeath + Jillian Gnarling, with dancing and drinks, too. 10pm-3am, $10. the Stud, SF. More info here.  
SAT/30 NIGHTLIFE VOLVOX "Volvox (Discwoman) finally makes her triumphant return to headline Lights Down Low and bring it hardcore with a special night of blistering techno bliss, foot-stomping electro, and pure sonic satisfaction. Every time she slides behind the decks is a pulse-racing, hands-raised and room-detonating affair." Well, then! 10pm-3am, $15. Monarch, SF. More info here. 
SAT/30 AND SUN/1 FESTIVAL FILLMORE JAZZFEST This storied celebration is so ingrained in the city's cultural fabric that it's hard to believe this is only the 34th installment. While the latest attempt to revive the historic jazz district didn't exactly pan out, and the black exodus from San Francisco continues, at least the hometown spirit of love and music (and great food and shopping!) is still going on. This year's theme is "'90s Throwback," with Kim Nalley, The Mo'Fessionals, Alphabet Soup, Jungle Biskit, Dogslyde, Marshall Arts, plus Lavay Smith, the Broun Felinis and many more performing. Come support. More info here. 
SAT/30 PROTEST FAMILIES BELONG TOGETHER RALLY This Arts Forecast is getting taken over by politics because this week has been absolutely awful (except for Alexandria Ocasio-Cortez's wonderful win), but here's a good way to feel useful: Rally with others against the fact that our government is forcibly separating children from their families and putting them in cages. I cannot believe I just wrote the last part of that sentence. 10am-1pm, free. Dolores Park, SF. More info here. 
SAT/30 FESTIVAL ALL DAY I DREAM + WAKING HOUR  The All Day I Dream outdoor party is a traveling fiesta of techno and house tunes, coming to Hellman Hollow in Golden Gate Park with bigtime burner-favorite DJs Lee Burridge and Oona Dahl— and in which "mystical melodies hang on the evening breeze as a setting sun illuminates the Golden Gateway which sparkles seductively, far off in the distance." You don't want to kickstart anything this magickal without 12:30pm-2pm's The Waking Hour, "the opening ceremony of guided yoga, meditation, and sound healing" lead by yoga instructor Hayley Ebersole and sound healer Cheryl Bowers. 12:30pm-7pm, $35. Golden Gate Park, SF. More info here. 
SUN/1 FESTIVAL CIVIC CENTER COMMONS BLOCK PARTY  Every 1st Sunday starting July 1 through November 4, there's going to be a big block party on Fulton Street between the Asian Art Museum and the San Francisco Main Public Library, and it looks like tons of family fun. The inaugural one features beloved Circus Bella in performance, followed by a juggling workshop, and some fun movement excercises from Alonzo King LINES Ballet, plus tons more, including craft vendors and refreshments. 11am-3pm, free! Civic Center Commons, SF. More info here.  
SUN/1 FESTIVAL LABORFEST "Surviving The Billionaire Robot Assault in the 21st Century". is the vital theme of this year's sprawling Laborfest—especially urgent in light of the Supreme Court's crushing blow to unions this week. Films, arts, speakers, and great events. "This year LaborFest continues to commemorate the San Francisco General Strike of 1934 with a series of lectures and walks. LaborFest will also focus on the role of technology on workers from Silicon Valley to UBER, Lyft and taxi drivers, workers in the so-called 'gig economy' as well the role of Airbnb on hotel workers and communities and neighborhoods in San Francisco." July 1-31. More info here.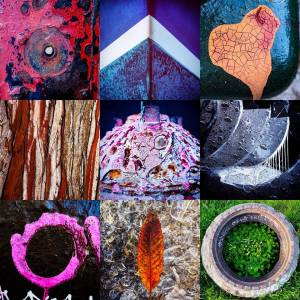 ONGOING VISUAL ART URBAN ABSTRACTS: PHOTOS BY RONALD B. RICHARDSON My friend, Ron Richardson, is a university professor, but every moment he can spare he's been taking gorgeous pictures of tiny details of the Bay Area (which he once walked all the way around). This is his first show, up at Madrone Art Bar; you should go to the bar ad garb a drink and a dance, and check our these lively, colorful shots. Show runs through August 26. Madrone Arts Bar, SF. More info here.  
ONGOING THEATER SOFT POWER The creators of two of my favorite shows—David Henry Hwang (M. Butterfly) and Jeanine Tesori (Fun Home)' come together together for this "play and a musical" that "rewinds our recent political history and plays it back through a Chinese lens." Looks nifty, and hey: 48 Hills readers can get 20% off tickets with the code 48HILLS20 at checkout. Through July 8. Curran Theatre, SF. More info here.