Plus: Milk Gayla, Playwrights Festival, Cold Cave, Tenderloin Museum, Art of Rap fest, more: What to do this week, July 14-20, 2015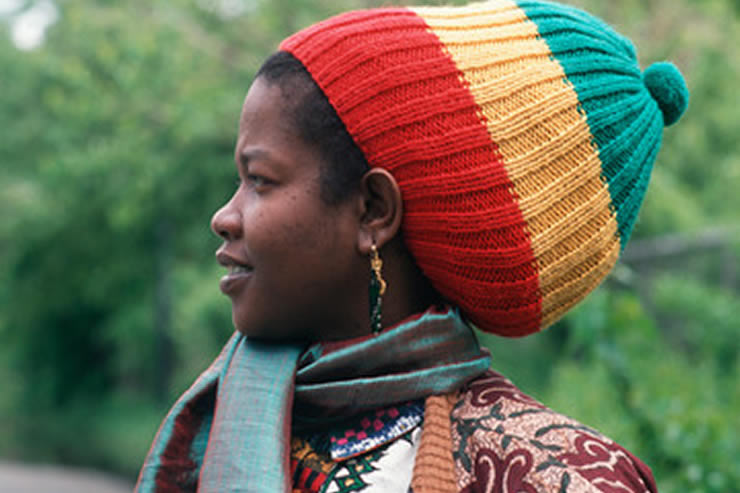 By Marke B. 
Editor's Note: Hey y'all, welcome to 48 Hills' weekly rundown of cool stuff to do this week. From concerts to protests, street festivals to art openings, you'll find our curated selections here. I'll still be writing my weekly Party Radar column, focussing on nightlife issues and events, and occasional Art Looks column, taking a deeper look into the arts and culture scene. But BIG WEEK will be your go-to for planning your activities in the best city/area in the world. 
>>>>> TUESDAY, JULY 14 <<<<<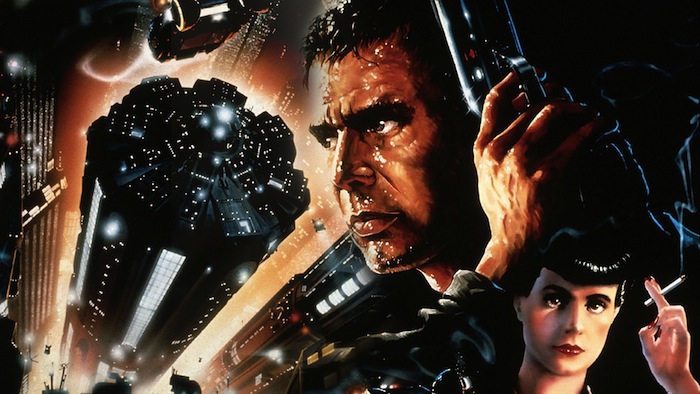 >> BLADERUNNER Can you really turn down the chance to see the "final cut" extended version of this speculative sci-fi/noir thriller on the Castro Theatre's big screen, especially now that robots really are taking over? Are you even human? Grab some popcorn and dig in with hundreds of other glorious geeks. Tue/14, 7pm and 9:30pm, $8.50-$11. Castro Theatre, SF. Tickets and more info here.  
>> BASTILLE DAY CELEBRATION AT BELDEN PLACE Off with their heads! An annual tradition celebrating all things French and (at one time) revolutionary — including common people drinking Champagne and downing all manner of deliciously rich foods at Belden Place, the heart of SF's old French Quarter. Music, carousing, and much more to vive la France about. (There's also gonna be a companion party, with an Irish twist, down the street at Irish Bank.) Tue/14, 5pm-midnight, free. Belden Place, SF. More info here.  
>> DYING TO KNOW: RAM DASS AND TIMOTHY LEARY Robert Redford narrates this documentary, the story of an epic, mystical friendship between two of the 20th century's biggest cult figures. "This story is much larger than a simple conversation between two old friends. It embraces the arcs of their entire lives helping us understand how two Harvard professors became counter-culture icons." The movie runs through Thu/16, but tonight at the 7pm show there's a special conversation, "Psychedelics and the New Wisdom Culture," with filmmaker Gay Dillingham, psychedelic psychologist Dr. James Fadiman, and technologian Theo Badashi, hosted by Dr. Natalie Metz. Tue/14 (movie runs though Thu/16), 7pm and 9:30pm, $7.50-$10. Roxie Cinema, SF. More info here.  
>>>>> WEDNESDAY, JULY 15 <<<<<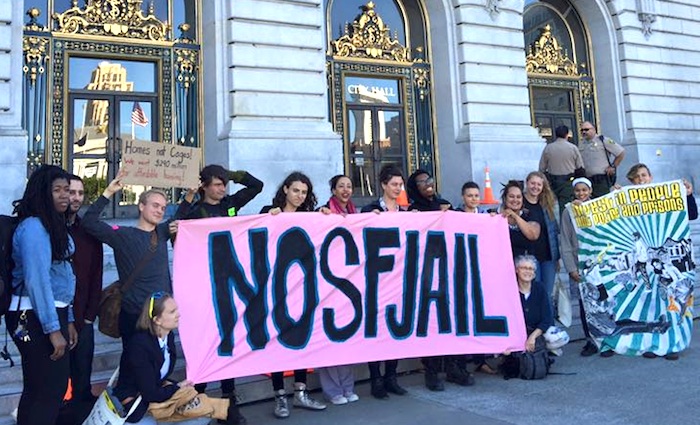 >> NO NEW JAIL PROTEST WEEK OF ACTION Join others in protesting yet another expansion of the industrial prison complex, starting at 10am in room 250 of City Hal: 10:00 AM — Room 250. "At the Budget and Finance Committee this Wednesday, the BOS will be voting to both approve the negative declaration made by the Planning Department on forgoing a full EIR AND they will be voting to approve the city's BSCC state funding application of $80 million. But this means they will be voting on the entire jail project in this committee! If approved, key parts including the negative declaration and the $80 million in state funding will be voted by the full board on July 21st! We need to stop the project now!" Wed/15, 10am, free. City Hall and elsewhere. More info here.  
>>SFSOUND SERIES: CARTILAGINOUS MUSIC Give your ears a nice, sensual and intellectual midsummer freakout with two stalwarts of the eclectic contemporary music scene: SfSound group founder Christopher Burns and post-trombone monster Weston Olencki perform a program of sophisticated musical works by Burns, Pierluigi Billone, and Evan Johnson, "culminating in an irresponsible evocation of John Cage's ghost for a free fantasia on Cartridge Music (1960)." Wed/15, 7:52pm, $10-$15. Center for New Music, SF. More info here.
>> NERD NITE SF #62: SEAFOOD SLAVERY, BORDERLINE PERSONALITY, AND SWORD CANES! Slip on your Poindexter glasses, the wonderfully smart, probably physically awkward monthly Nerd Nite is upon us. This time the sometimes-interactive, always informative lectures include "Converting Labor Abuse to Sushi" by Brendan Rogers, "Borderline Personality Disorder: On the borderline of what?" by Sara Landes, and "The History and Outlaw Status of Sword Canes" by Erin Simon. DJ Alpha Bravo spins geek-friendly tunes. Be there and be square!   Wed/15, 7pm, all ages, $8. Rickshaw Stop, SF. More info here.
>>>>> THURSDAY, JULY 16 <<<<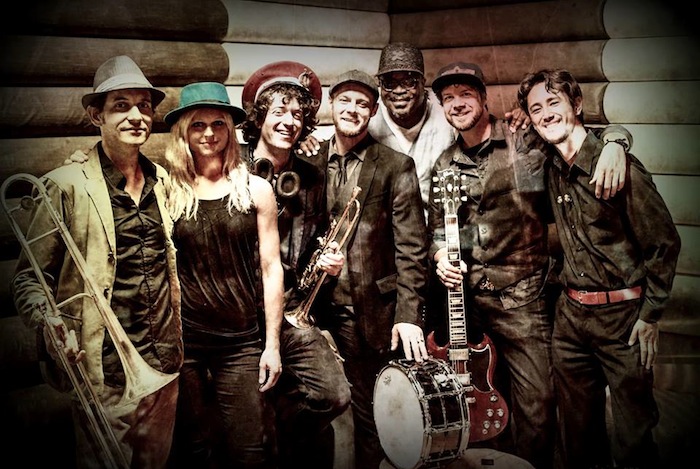 >> WILL MAGID AND ALLIGATOR SPACEWALK Trumpeter extraordinaire (and our number one ambassador of global funk) Will Magid brings his full band — and full funky force — to Yerba Buena Gardens' free lunchtime concerts. Stoked to hear this tight acts notes float out into the sunshine! Thu/16, 12:30pm-1:30pm, free. Yerba Buena Gardens, SF. More info here. 
>> HARVEY MILK CLUB 39TH ANNUAL DINNER & GAYLA For almost 40 years, the Harvey Milk Club has supported progressive causes that resonate far beyond the LGBT community, and help make the Bay Area the lively place it is. This annual fundraiser and gala is a real who's-who, not to be missed. Our own Tim Redmond will receive a Community Ally Award (I'll be dishing gossip from the corner booth). Thu/16, 6pm-9pm, $40-$80. New Asia Restaurant, SF. Tickets and more info here. 
>> TENDERLOIN MUSEUM AND OPENING The long, hard road the Tenderloin Museum has taken to come into being has been well-documented — and now we get to see for ourselves if it was all worth it. Regardless, this night is sure to stir up some neighborhood pride and draw a piquant cross-section of the city's demimonde, especially as it features a screening of Screaming Queens, Then and Now which documents the after-effects of the legendary Compton's Cafeteria Riots, the original Stonewall, led by transpeople. Thu/16, 6:30pm, $10. Tenderloin Museum, SF. More info here. 
>> SINGLE ROOM OCCUPANCY ART EXHIBITION Another version of a Tenderloin Museum: One of our most vital and necessary non-profits, Hospitality House, has been working with Delivering Innovation in Supportive Housing and Community Housing Partnership to bring fine art workshops to SRO residents living in the Tenderloin. Single Room Occupancy" is an exhibition showcasing the artwork created by the residents who participated in these mobile arts workshops. Come see the lively results and score some good food at the Hall on Market. Artists' reception. Thu/16, 5pm-7pm, free. (Show runs though July 31). The Hall, SF. More info here. 
>> QUEER NATION SAN FRANCISCO: 25TH ANNIVERSARY REVIEW "The summer of 1990 saw an explosion of activism by queer San Franciscans and their allies, including the birth of Queer Nation San Francisco. The ragtag organization burned brightly, with outrageous street actions and ubiquitous fluorescent stickers. It flamed out quickly, but was deeply influential for a generation of activists." Join activists and personalities from the ground-breaking 90s queer resistance movement "for a 25th anniversary reunion of Queer Nation veterans, a panel discussion with audience Q&A, and a slideshow that takes you back to that eventful year." Thu/16, 6pm and 8pm, $5. GLBT History Museum, SF. More info here. 
>>>>> FRIDAY, JULY 17 <<<<<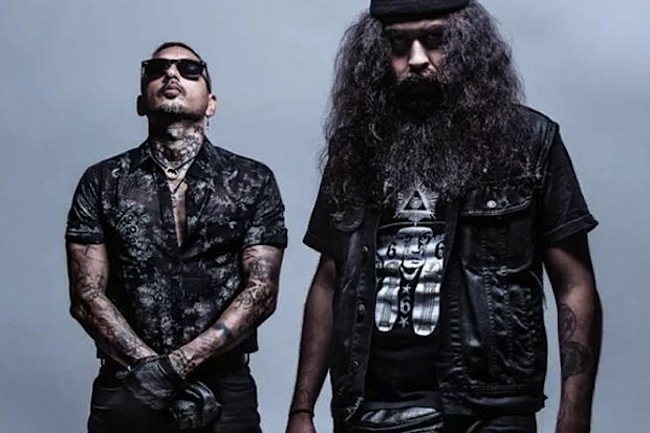 >>COLD CAVE, PRAYERS, LIGHT ASYLUM Are you ready to goth out, in a wholly contemporary way? Hear the dark new directions the sound that never dies has flowed, from much-hyped LA cholo-goth electro-punk duo PRAYERS, to the minimal dance-angst masterpieces of Light Asylum and full-frontal bat-cave joy-division assault of Cold Cave. Wear black, dearies. Fri/17, 9pm, $10-$20. Mezzanine, SF. More info here.  
>> 38TH ANNUAL BAY AREA PLAYWRIGHTS FESTIVAL Seven ace new plays, selected from a whopping 500 scripts submitted to the Playwrights Foundation, will be stage-read during this two-week festival. The daredevil dramaturgy starts tonight with The Revolutionaries (apt for Bastille Day week), "a brutal, feminist, comedic quartet about four very real women who lived boldly during the French Revolution's Reign of Terror" by Lauren Gunderson. Fri/17, 8pm, $15-$18. Tides Theatre, SF. Tickets and more info here.
>> FIRST ANNUAL REGGAEFEST Three days of sweet, sweet reggae sounds and party rocking' nonstop at the Craneway Pavilion. Barrington Levy, RDX , Gyptian , Lady Saw , Junior Reid , Dexta Daps , Freddie McGregor, Romain Virgo, Marcia Griffiths, Bugle , Sister Carol , Mystic Man and more to be announced… Fri/17-Sun/20, various times and prices. Craneway Pavilion, Richmond. Tickets and more info here. 
>> AC/DSHE The only thing just as good as seeing AC/DC? Seeing an all-female, Bay Area-based, totally kick-ass AC/DC cover band. I've seen both and can vouch, although, hey, it's not a competition! There's room for twice the dirty deeds done dirt cheap in this filthy-gorgeous world of ours. (Oh, and wanna read something really freaky about AC/DC? Click here.) Fri/17, 9pm, $15-$18. The Chapel, SF. More info here. 
>>>>> SATURDAY, JULY 18 <<<<<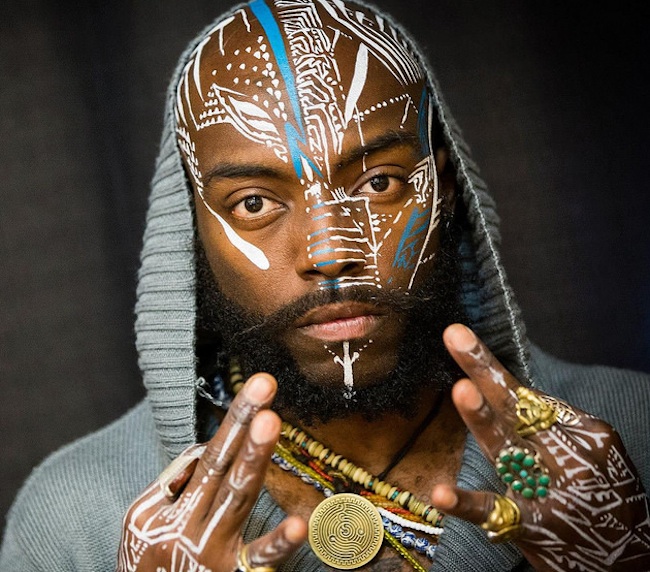 >> NIGHT LIGHT: MULTIMEDIA GARDEN PARTY Now five years old, this in one of THE art events of the season. SOMArts bursts at the seam with over 60 contemporary multimedia artists' installations (a nice companion piece to its currently-running exhibition "Making a Scene," which highlights 50 years of Bay Area alternative arts spaces). Hip, dazzling, challenging — it renews a colorful faith in the human-tech connection. Sat/18, 8:30pm-midnight, $12. SOMArts, SF. Tickets and more info here. 
>> SF SYMPHONY: BACK TO THE FUTURE That's right, Doc — buckle your tricked-out, tesseracted Delorean seatbelt and catch this '80s comedy classic (30 years old!) on the big screen, while the Symphony accompanies with a live soundtrack. Will there be a flux capacitor in amongst the bassoons? Rad! Sat/18, 7pm  (also Sun/19 at 2pm), tickets start at $44. Davies Symphony Hall, SF. More info here.
>> CHINA TODAY: SOCIETY AND THE INDIVIDUAL A report from the frontlines of a rapidly changing behemoth, in all its splendor. Speakers Tom Gold (Professor of Sociology at the University of California Berkeley), Sasha Welland (Professor of Anthropology and Gender, Women and Sexuality, University of Washington) and Xiao Qiang (Founder and Editor-in-Chief of China Digital Times) lead a conversation about national identity, hyper globalization, and, this being at the Asian Art Museum, the power of art itself. Sat/18, 1:30pm-4pm, $10-$30. More info here. 
>>>>> SUNDAY, JULY 19 <<<<<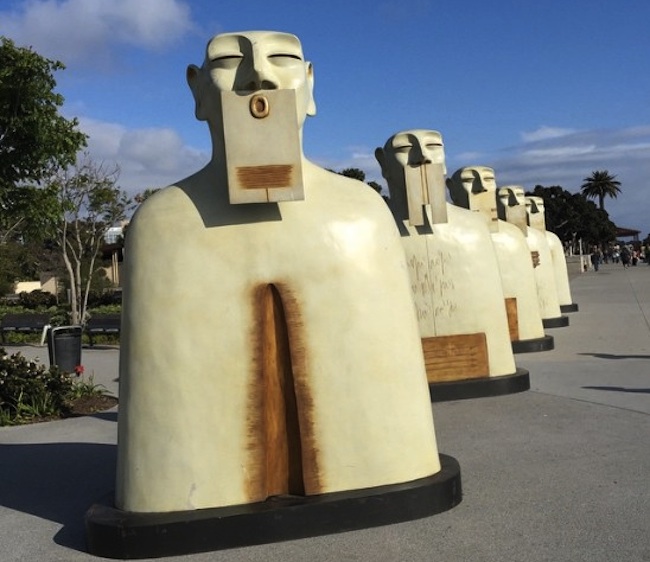 >> "MEX I AM" MEXICAN CULTURAL FESTIVAL A weeklong extravaganza showcase of the best Mexico has to offer in art, ideas, dance, food, drink, and so much more — including awesome sculptures, cool films, a series of talks called ¡IDEAS! that brings together some great minds, a showcase of Mexican Ballet and Opera, a citywide food tour, and (I'm really excited about this) a wine-tasting from Mexican vineyards. Check the website for exact schedule. Sun/19-July 26, various locations, most events free with RSVP. More info here.
>> TUNE-YARDS AT STERN GROVE  Invigorating singer-songerwriters get no better than Merrill Garbus, the driving force behind phenomenal indie pop group/neon tribe tUnE-yArDs. Working her percussion or keyboards and belting out gnomic couplets that encapsulate our moment, she'll have the Stern Grove crowd jumping, bumping, and singing along in no time. Sun/19, 2pm, free. Stern Grove, SF. More info here. 
>> NATIONAL ICE CREAM DAY FESTIVAL Five bucks gets you into this huge, creamy eager at Soma StrEAT Food Park, bursting with soft serve, shakes, frozen custard, and root beer shakes, shakes SHAKES! And ice cream too, duh. (Including Mexican-style, yuuuuuum.) There is also something called a real beer float that scares/intrigues me. Dance tunes by DJ El Disco, and ice cream eating contest, and tons more sugar highs to cool your jets. Sun/19, 11am-5pm, $5. Soma StrEAT Food Park, SF. More info here. 
>> THE ART OF RAP FESTIVAL  Just gonna list all the old school rappers who will be at this throwdown, because I'm drooling too much in anticipation: Ice-T, Bone Thugs-N-Harmony, Afrika Bambaataa, Big Daddy Kane, Biz Markie, Cold Crush Brothers, DJ Quik, Doug E. Fresh, Epmd, Melle Mel, Kool Moe D, Kurtis Blow, Mack 10, Ras Kass, Slick Rick, Tha Alkaholiks, Too Short, Xzibit, Busy Bee. Sun/19, 3:30pm-11pm, tickets start at $50. Shoreline Amphitheatre, Mountain View. More info here.   
>>>>> MONDAY, JULY 20 <<<<<<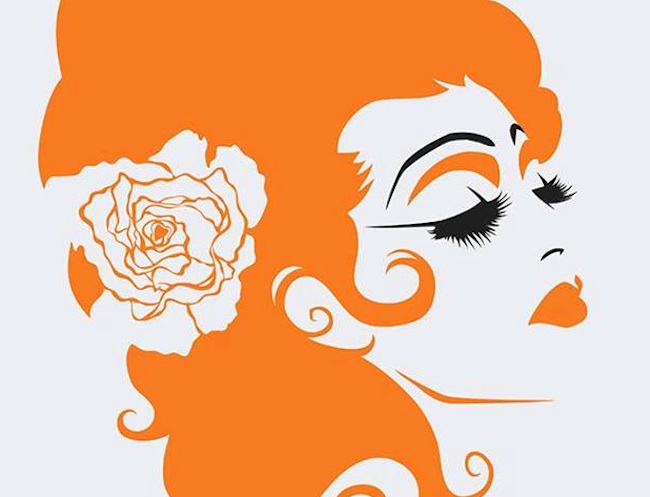 >>FAUX REAL One of the city's best performance artists, Monique Jenkinson a.k.a. Fauxnique brings her ever-evolving show about being an endlessly glamorous drag queen born in an endlessly glamorous woman's body to Berkeley. "Be ready for high heel stunts, hero worship, remembrance of gay prom dates past & fervid femme feminism." Mon/20 (also Tue/21), 8pm, $15/$20. Ashby Stage, Berk. More info here.