I've stayed in all Pride Week so far—and I'm already exhausted! Well, I was, until putting together this list of recommendations. Most of them can be done at home from behind your little rainbow screen (wear your masks, protesters!), but you'll be energized, proud, and maybe even a little sweaty all the same. ALSO: Pride really is a protest right now, which is delightful. Black Lives Matter, Black Trans Lives Matter, Defund the Police, let your rainbow freak flag fly high. 🏳️‍🌈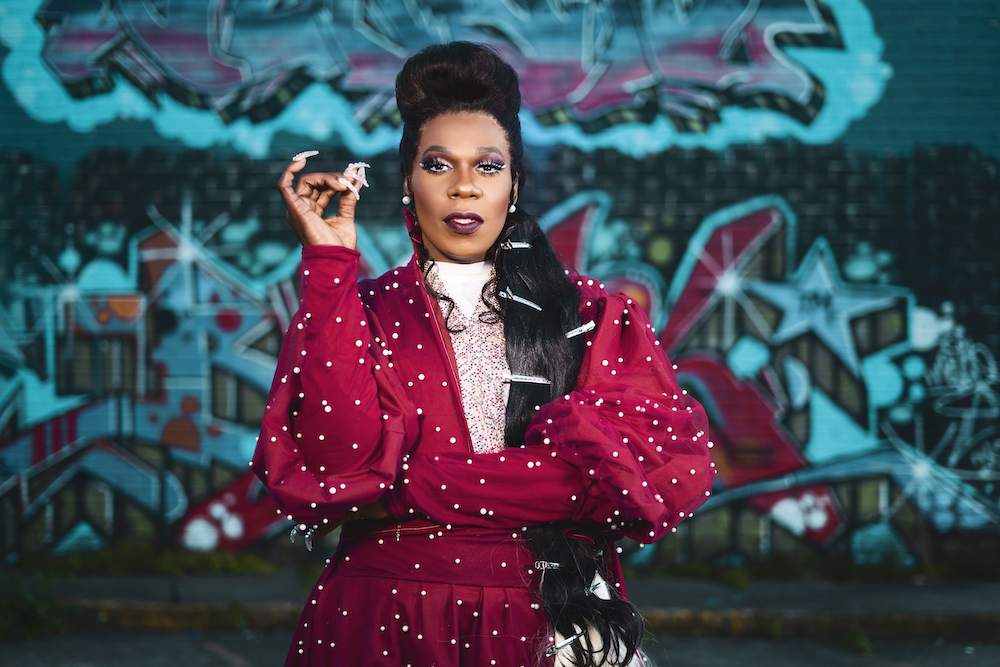 First, let's get the Big Three out of the way. SF Pride (Sat/27-Sun/28) itself has launched a very ambitious lineup of online events and performances—they are really taking it all online this year. Headliners queen of bounce Big Freedia and queen of disco Thelma Houston are a couple of the huge draws (both are fantastic live and I can't wait to see what they do in self-isolation). There are dozens more performers, too, as well as a series of Lavender Talks to stimulate you intellectually. See the whole 50th anniversary kit and caboodle here.
The Dyke March (Sat/27)—or, for those of us who like our politics raw and radical, "real pride"—is also going digital. Check the website for full speaker lineup and other goodies. And the Trans March (Fri/26, 11am-7pm, twitch.tv/transmarch) is bursting with online energy: tons of performers, including opera goddess Breanna Sinclairé, and emcees like Mo'Nique Campbell will be on hand. More info here.
ART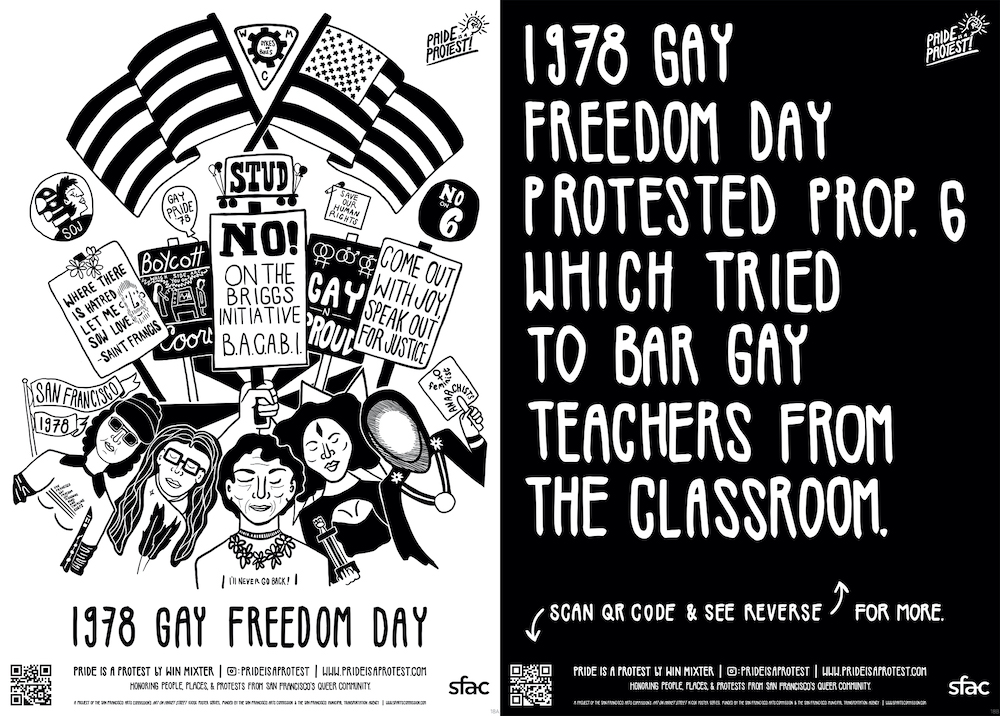 "Pride Is a Protest" Poster series Wander socially distantly down Pride's Market Street parade route and you'll encounter a series of posters by artist Win Mixter that portray various outstanding artists, personalities, movements, and moments from San Francisco's queer past that don't often get the shine they deserve. Artist Jerome Caja, the Klubstitute happenings, performer Teresita La Campesina, the Center for Sex & Culture, the 1990 ACT-UP protests that shut SF down, the politically charged 1978 Gay Freedom Day Parade where the rainbow flag flew for the first time—these all get gorgeous black and white graphic treatment that reflects the deep research Mixter did in the GLBT Historical Society archives. Here is a video in which Mixter and a variety of community peeps (me included) revisit some of his subjects. This project acts as a wonderful introduction to SF's queer history, spanning generations and identities. Take a wander-gander.

"Labor of Love: The Birth of San Francisco Pride 1970-1980" If you're really looking for a jolt of that ol' Pride emotion, click your mouse and your heels on over to the GLBT Historical Society's mind-blowing online exhibit of Pride's early history. Videos, flyers, photos and other gems from the Society's archives illuminate how many of the arguments going on today in terms of Pride celebrations—commercialism, racism, police presence, assimilationism—have existed since the beginning, and how Pride has offered a platform to have these very public disagreements. The exhibit, put together by GLBT Historical Society Archives and Museum founding co-curators Amy Sueyoshi, Don Romesburg, and Gerard Koskovich, is a real wonder. See it here.
"Art + Pride 2020" The Harvey Milk Photo Center has put together a lively collection of photographs from several renowned collections, from the Getty Museum to the SF Public Library, as well as collections from indicvidual photographers, that tell the story of our people through the lens. Pics of the early Pink Triangle installation on Twin Peaks, a portrait of Gertrude Stein, Sylvester, Divine… everybody's here.   There's also film, sculpture, poetry, painting, and more to round out this lovely exhibit. See it here.
"Aquí Estamos / Here We Are" The Queer Cultural Center, which puts on the National Queer Arts Festival, hosts this series of talks and Instagram takeovers involving Bay Area and Puerto Rican artists that acts as "an act of collective solidarity, regeneration and celebration between queer artists from the Bay Area and Puerto Rico redefining the domestic space. As queers of color, re-imagining our futures includes rejecting the past as 'the normal' and questioning our own relationships with what is considered a domestic, private, or safe space." See more here.
Fresh Meat Festival 2020 Watch some outstanding archival performances over the weekend of some of the Bay Area's fabulous transgender and queer players, in the 19th installment of this fantastic fest. Shawn Dorsey Dance, Shawna Virago, Star Amerasu, AXIS Dance Company, kNOwSHADE Vogue Ensemble, and so many more. Take a look.
Frameline Film Festival The largest and oldest LGBTQ film fest is, naturally, taking place online this year—but it's jam-packed with things I can't wait to see. You can read our full preview guide here, as well as interviews with actor Jacki Weaver from Stage Mother and the directors of an awesome new documentary about Curve magazine, which was my lesbian style bible in the '90s. Here's a link to the festival itself.
PROTESTS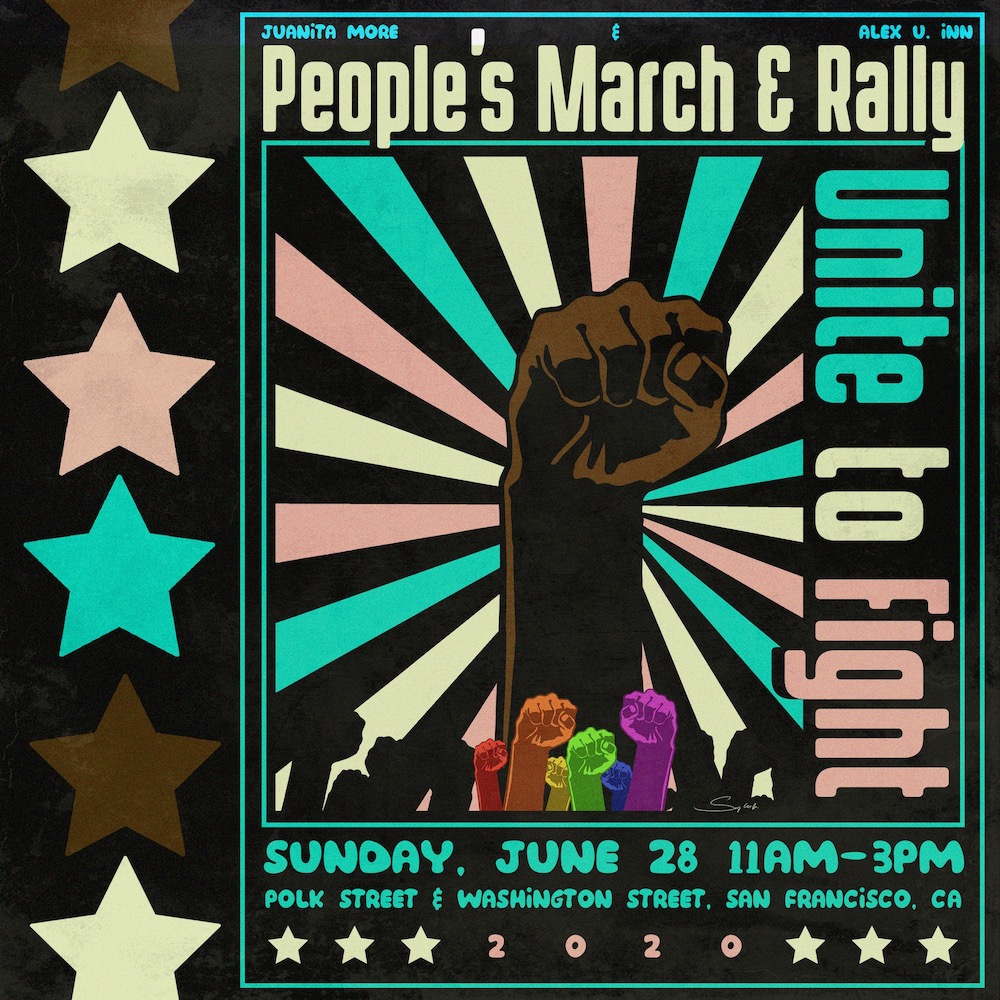 "Unite to Fight: People's March and Rally" I love how, after all its controversies, Pride is in fact getting rebooted by COVID to become a Black Lives Matter/Abolish the Police protest. This action, led by drag activists Alex U. Inn and Juanita More goes right through the Polk, one of SF's early gay neighborhoods, reclaiming it for queer liberation. "We will roar our voices in solidarity with our Black, Brown, Indigenous Trans and Queer family, friends, lovers, and neighbors. We stand in protest of racial injustice, police violence, unjust healthcare, and inadequate unemployment relief. We demand changes!" Wear a mask! Sun/28, 11am-3pm. More info here.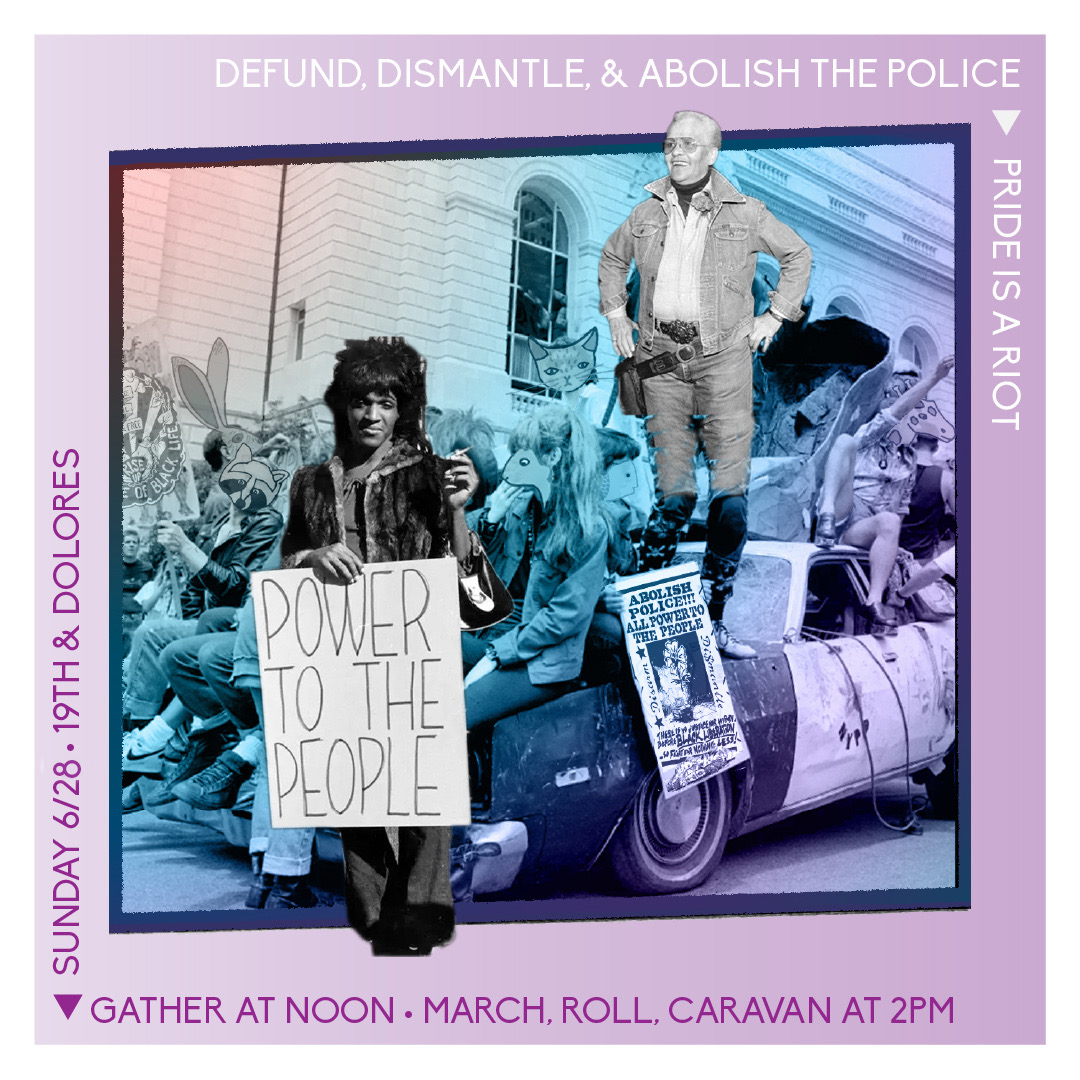 "Pride is a Riot" Also happening on Sunday, but at Dolores Park, is this action explicitly calling for abolishing the police. "We will gather to honor LGBTQ freedom fighters who came before us, to call for the liberation of Black, Brown and Indigenous people, and to demonstrate that trans and queer people are in this fight. It is not enough to demand police out of Pride. We want police out of schools, police off our streets, police out of all communities. Defund, Dismantle, and Abolish the police!" Sun/28, noon.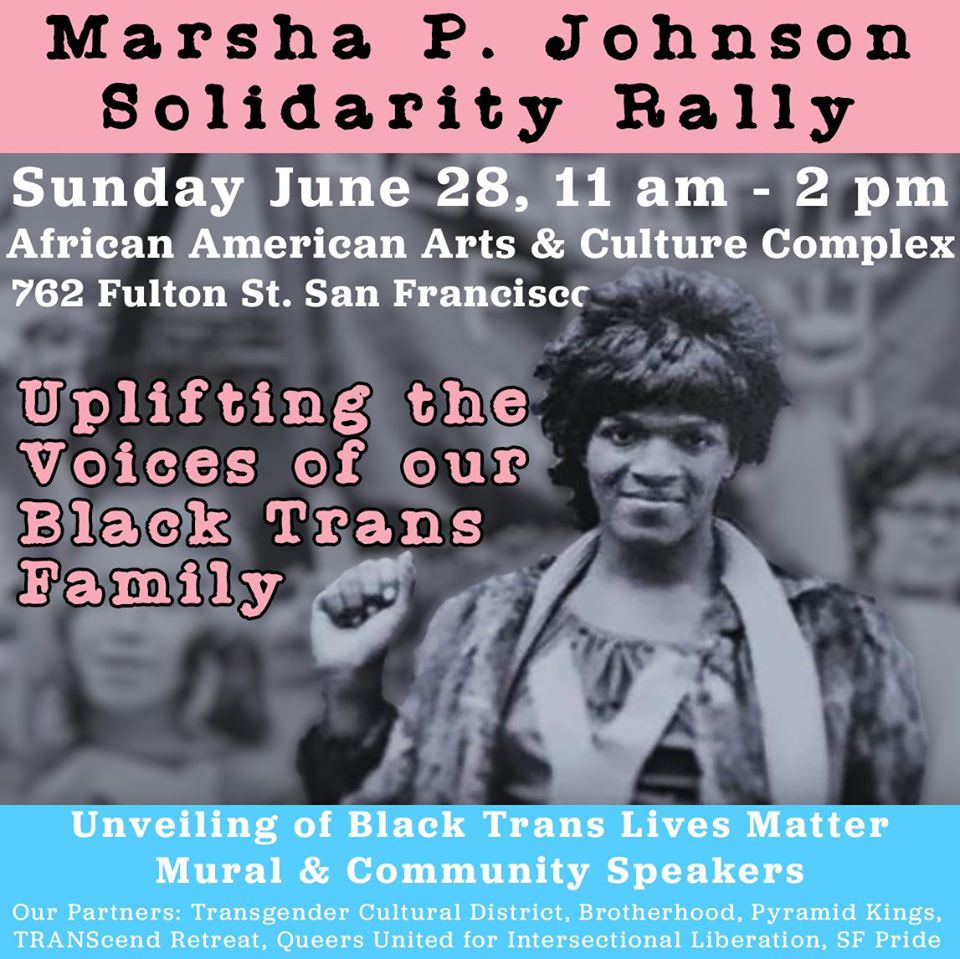 "Marsha P. Johnson Solidarity Rally" Honoring the early trans LGBTQ civil rights leader, this gathering at the AAACC is also on Sunday. "At this moment in history it is imperative that we are holding space for the voices of Black Trans community and also making space to LISTEN to our Black trans family. Join us in the historic Fillmore district as we open the space and make our demands for justice heard. We will also be unveiling the AAACC's new Black Trans Lives Matter Mural." Sun/28, 11am-2pm. More info here.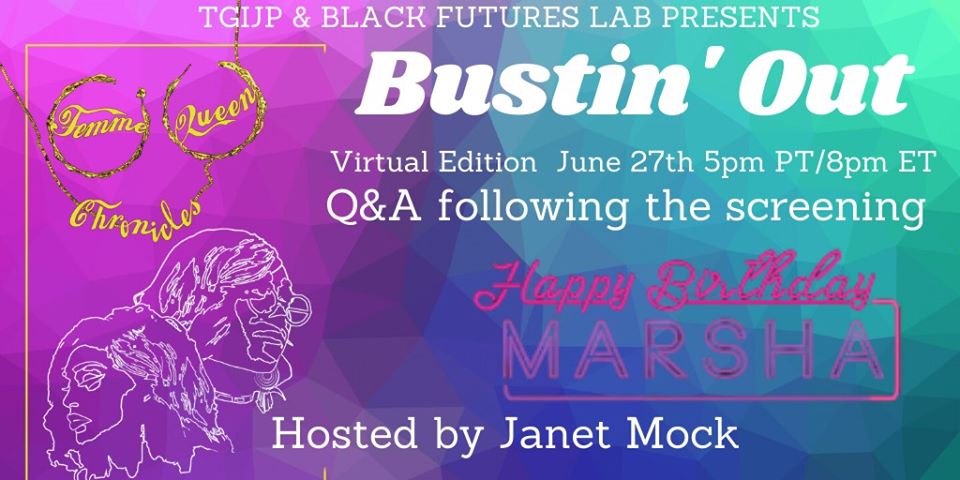 Bustin Out: Party Against The Prison Industrial Complex! This annual gathering against the carceral state (benefiting the Transgender, Gender-Variant, Intersex Justice Project aka TGIJP) usually features DJs and dancing—but "this Pride season we want to create a virtual space for our San Francisco family and beyond, to party against the prison industrial complex with a goal of $60,000 to support Black trans women, currently and formerly incarcerated folks and our futures. We will be showing two amazing films by two phenomenal Black trans filmmakers, Ahya Simone and Tourmaline. After the screening there will be a Q&A with Ahya Simone and Bré Rivera, hosted by Janet Mock." Sat/27, 5pm. More info here.
PARTIES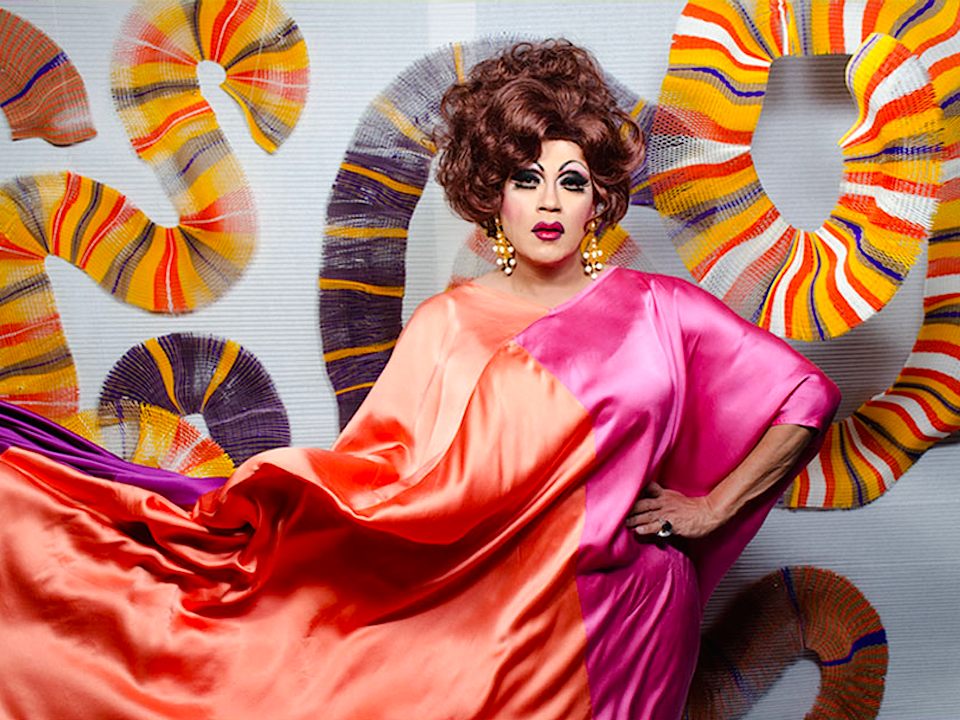 PRINCESS Juanita More, Merrie Cherrie, and Sister Roma invite you to this country spanning drag show, with queens beaming in from SF, LA, NYC, and beyond Uranus! The fabulous Kochina Ruse and Lisa Frankenstein host the cavalcade of lip-sync, and it all benefits the Tenderloin Transgender District Fund. Thu/25, 7pm. More info here. 
Virtual Nightlife: PRIDE I adore the annual Cal Academy Nightlife party dedicated to Pride—who doesn't like cute science geeks mixing with drag queens in a huge natural history museum? Heklina hosts this edition, per usual, with music, cocktail demos, science facts galore, and 500 Queer Scientists, a community for queer scientists (and their admirers?) Thu/25, 7pm. More info here.   
Electroluxx Virtual Pride Party The art- and leggings-packed party fills venues to bursting. For 2020 they've got the giant venues—Midway and Public Works—and a lineup packed with DJs: You'll just have to pop on that unicorn horn and join in from home, no problem! Fri/26, 7pm-2am. More info here. 
T4T + Frameline Present: An Official Transtastic Afterparty Showing at the Frameline film fest, "Transtastic is "a crop ​of 8 fresh short films represents a brave, vulnerable and authentic celebration of trans and nonbinary folks." And this is the online afterparty to celebrate! A host of entertainers and DJs highlights the trans power and wonder in our community. Fri/26, 10pm-1am. More info here.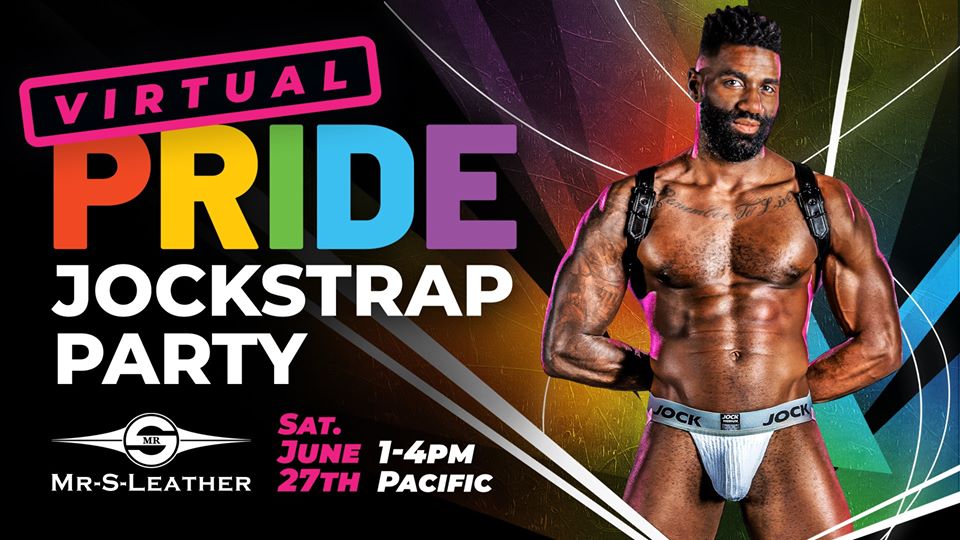 Mr. S Leather's Virtual Pride Jockstrap Party With all the sexy activism that's going on, I almost forgot the sexy sexiness of Pride! (It seems so distant somehow, no? Let's mash it back together.) Mr. S is hosting this little show-off event. "Strip down to your jock and get down and dirty with us! We might not have the opportunity to get together in person but that's not going to stop us from throwing our infamous Pride Jockstrap Party." Sat/27, 1pm-4pm. More info here.
Oasis Pride Drag Show Heklina, Glamamore, Gina LaDivina, D'Arcy Drollinger and more favorites head up this marathon of Drag with a capital D. Plus: Alaska Thunderfuck and Bob the Drag Queen from RuPaul's Drag Race? Well, all righty then! Sat/27, 7pm-9pm. More info here.
Drag Alive Queer Liberation The Stud's insanely entertaining (look, I'm biased, but I lap it up every week!) Saturday online dragstravaganza flies over the rainbow and onto your iPad—plop—for Pride. There are zillions of my favorite performers and one of the actually best DJs in the world, Bezier, will be providing delightfully dark tunes. I can't wait for this, please check it out. Sat/27, 6:15pm. More info here.    
InterGlow Queer Burning Man institution and slutty philanthropic superstars Comfort & Joy present this virtual version of their infamous "Afterglow" parties—and it's a fundraiser for the National Black Justice Coalition. House legend DJ David Harness headlines, with lots more on the glowing platter, including "fiery yet hopeful" frag performances. Sat/27, 9pm-12:30am. More info here.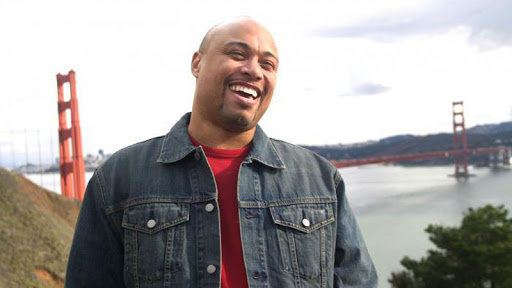 Mighty Real Pride Livestream Party All the dancers will be up and at 'em for this one, full of incredible local DJ legends and some real deep house beats. David Harness, Mr. V, Homero Espinosa, Nina Sol, and more support the SF AIDS Foundation. It's a party, y'all. Sun/28, noon-7pm. More info here. 
Indie Oasis Pride 2020 This is usually one of my favorite stages at the Pride celebration—who can resist all the young queers popping off to the indie dance classics of our sodden youth? This year, DJs Candy, Netik, Blondie K & Sub0ctave, Starr Noir & Bit will be streaming all your indie hits from the Cat Club—and you can dance along on the Twitch machine. Sun/28, noon-pm. More info here.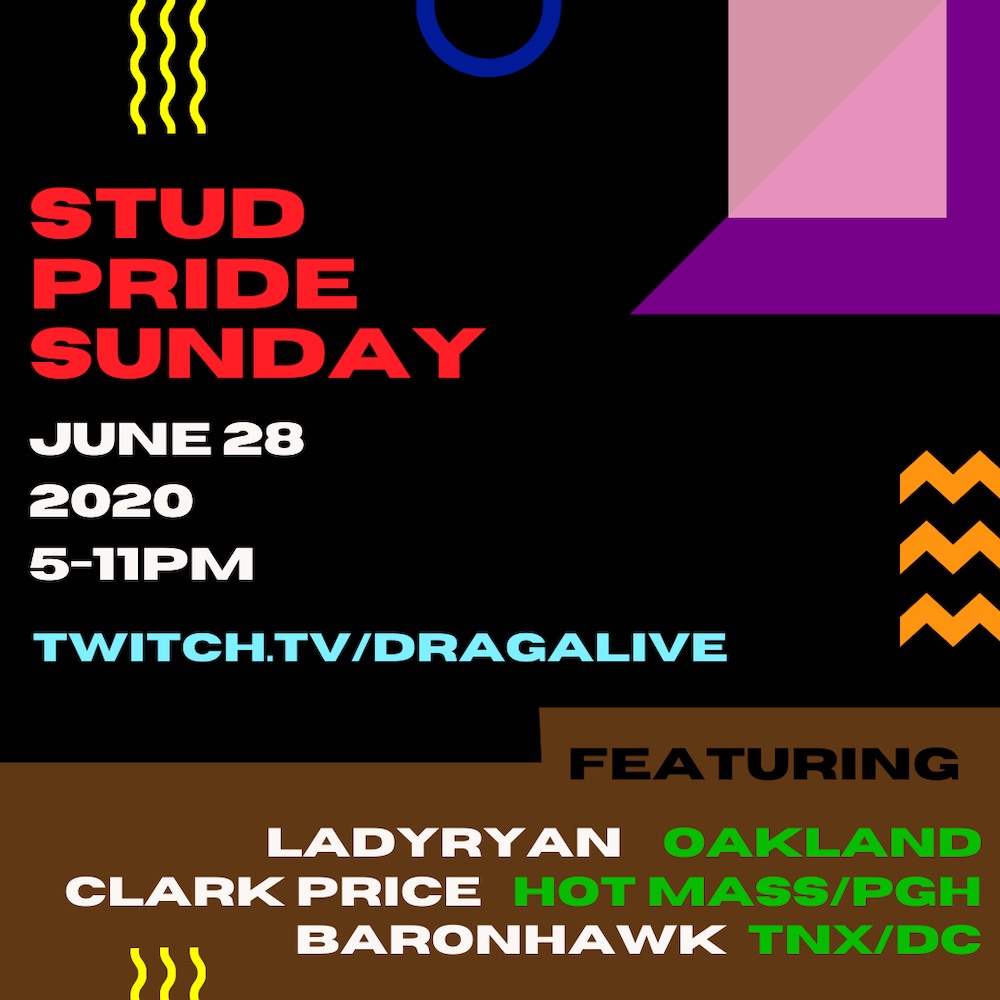 Stud Pride Sunday After you march or protest or Zoom or simply twirl around your garden, join us at the Stud for some thrilling techno tunes from some of my favorite DJs—LadyRyan, Clark Price, and Baronhawk. They are adorable! Sun/28, 5pm-11pm, www.twitch.tv/dragalive