FALL ARTS PREVIEW Let's keep this short because there's a lot to do and see, obviously! Proclamations of the SF arts scene's demise—despite the continued hounding of artists and supporters out of housing and livelihoods—have been premature.
Read on for some picks of the Fall Arts Season glitter, check out Matt Sussman's excellent round-up of fantastic upcoming gallery shows, and make sure to sign up for our newsletter so you can get all the 48 Hills arts news you need (including my weekly Arts Forecast and Dennis Harvey's lively Screen Grabs column). Join me out there and support local arts!
9/6-1/26 ART THE BODY ELECTRIC "In an age dominated by digital technology, The Body Electric explores themes of the real and virtual, the organic and artificial, moving from the physical world to the screen and back again. Crucially, The Body Electric highlights historically overlooked women and artists of color who comprise a family tree for a younger generation of artists working with new technologies." Of course you don't want to miss the opening party, either! YBCA, SF. More info here. 
9/7 FESTIVAL OAKLAND QUEER PRIDE You've been to the hullaballoo of SF Pride, now celebrate with soul on the other side (of summer and the Bay). Fierce, diverse, and family-style, this celebration is packed with entertainment and art, but maybe not so many rainbow tutu'd out-of-towners? In any case, love is all. More info here.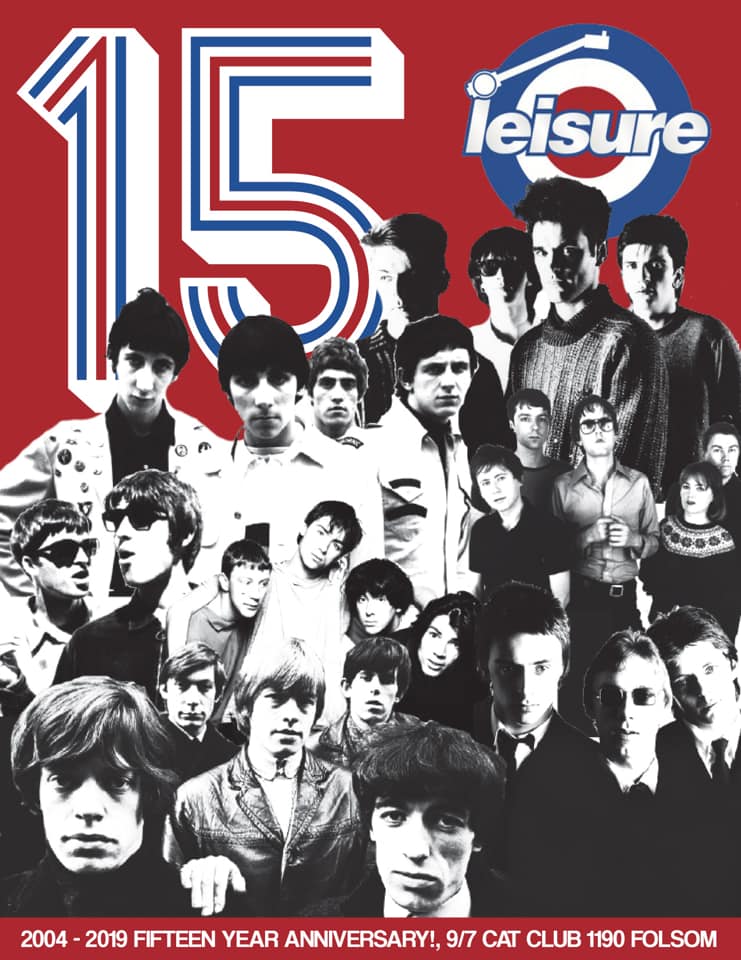 9/7 NIGHTLIFE CLUB LEISURE 15TH ANNIVERSARY This ace club started celebrating Britpop almost right after the '90s wave had ended—but also takes in all things UK as well, from mod to Madchester, all under the auspices of DJ Omar and a double decker bus-load of talented friends. It is a very good party indeed. Cat Club, SF. More info here. 
9/12 MUSIC 20TH ANNUAL SF ELECTRONIC MUSIC FESTIVAL Such a great annual event that celebrates our local musical heritage (founded in 1999 by a committee of eight Bay Area electro-acoustic music and sound art practitioners) while showing a path to the sonic future. This year's lineup is stellar, and includes an evening at the Envelop venue, so surely you'll be sensurrounded. More info here. 
9/13-9/15 FILM SF INDIESHORTS FESTIVAL 12 themed programs showcase a panoply of directorial visions. "The short film—what a perfect genre. Like the perfect snack. Or the very best poem: intensity and imagination distilled down to the most crucial and poignant of words. Short films are the quintessential starting point, and for some filmmakers, the definitive end goal." New People Cinema, SF. More info here. 
9/15 NIGHTLIFE BODY & SOUL  I used to save my pennies to fly out to this incredible NYC soulful house party in the very early 2000s. Absolute DJ legends Danny Krivit, Joe Clausell, and Francois Kevorkian—they've produced some of the most major disco and dance records you know by heart—came together to provide the scene with some spirit. Now, they're touring again and hitting up the new SVN West (cannot wait to check this space out) for a Sunday day party sure to please generations of dancers. SVN West, SF. More info here.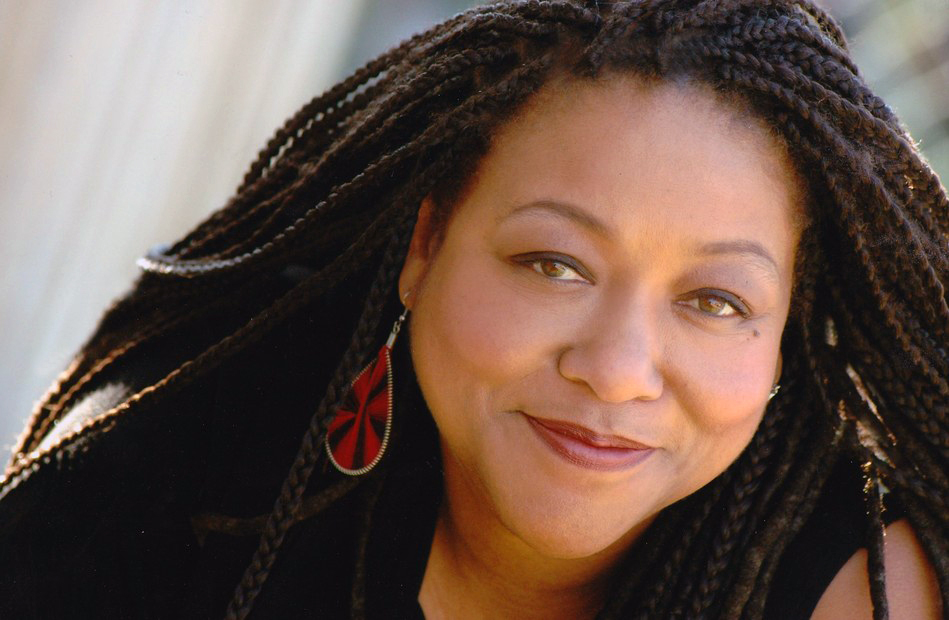 9/15 COMEDY COMEDY DAY 2019 1 stage, 5 hours, 50 comedians! "Now more than ever we need laughter in our lives, and the comedians who headline this annual late-summer treat come from far and wide to bring a good dose of lighthearted free fun. Comic veterans like Diane Amos (aka the Pine Sol Lady) and Will Durst are joined by a host of others in the meadow that will now and forever be named after one of the Bay Area's best loved and greatest ever." Robin Williams Meadow, SF. More info here.
9/19 STAGE TOP GIRLS We're going to have a a very good theater season in the Bay Area, and this contemporary classic from Caryl Churchill at ACT helps blaze the way. "In Thatcher's Britain of the '80s, Marlene celebrates a promotion with a dinner party full of legendary, historical, and mythical women, from Pope Joan to one of Chaucer's pilgrims to an imperial Japanese courtesan. As the wine starts to flow, each of these iconic women shares her own stories of sacrifice and success—but where's the sisterhood?" ACT Geary Theater, SF. More info here.  
9/19 TALK COCKETTES 50TH ANNIVERSARY Oh hey, I'm moderating a panel of original members of the iconic "gender-bending, acid freak-out, satirical, hysterical theater troupe." We're turning the Balboa Theater into a Cockettes shrine, with movies, performance, and memorabilia galore. It's all thanks to the newly minted San Francisco Cultural History Museum. Balboa Theatre, SF. More info here.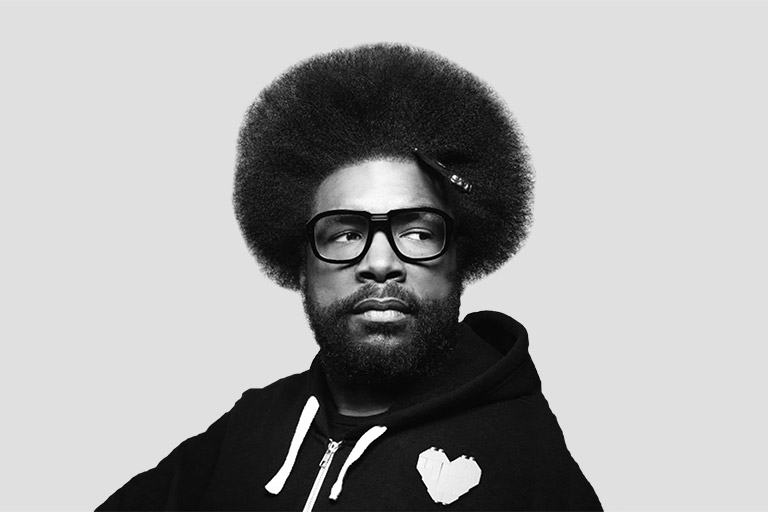 9/20 NIGHTLIFE PUBLIC WORKS NINTH ANNIVERSARY A 36-hour party with dozens of insanely talented above- and underground talents—Questlove, Crazy P, noncompliant, Holographic, Minx, Mike Huckaby, etc etc—to celebrate almost a decade of great times in one of SF's best clubs. Public Works, SF. More info here. 
9/20-9/29 FILM SF LATINO FILM FESTIVAL The 11th edition of this always-enlightening fest brings films from near and far in a celebration of Latino creativity and vision. Particularly interesting program: "Environmental Change Maker Shorts—From communities facing climate change and doing something about it to thought-provoking stories about the environment told in both narrative and documentary formats." More info here. 
9/20-9/21 STAGE 2 INFINITE 2 WRENCH Lightning-quick improv wonder-troupe the San Francisco Neo-Futurists always drops my jaw—but I'm clenching extra hard for this: "A once-in-a-lifetime, one-weekend-only rollercoaster ride of a specialty show where we'll perform 60 even-shorter-than-usual plays in 60 standard minutes. Will we succeed? Will we fail? Is this even possible?" Let's go find out! Exit Theater, SF. More info here.  
9/20 NIGHTLIFE DARK ENTRIES 10TH ANNIVERSARY Do you like dark and minimal synth music and dance floor gems from obscure '80s underground bands (and the contemporary acts who adore them) Then you can't miss this celebration of local powerhouse label Dark Entries, run by encyclopedic mastermind Josh Cheon. Throw on something dark and slippery and dance all night. The Stud, SF. More info here.  
9/21 EVENT PROJECT NUNWAY X The 10th installment of this eye-popping fashion extravaganza from the Sisters of Perpetual Indulgence promises to be the biggest yet. RuPaul's Drag Race star Trixie Mattel helps ring in the Sisters' 40th anniversary(!) at a runway event combining art, design, drag, performance, and creativity. All for charity, of course. It is the Sisters' way. SOMArts, SF. More info here.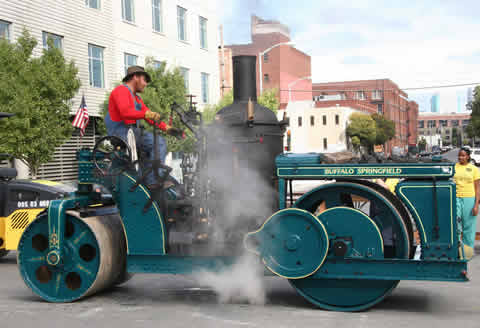 9/22 FESTIVAL ROADWORKS STEAMROLLER PRINTING FESTIVAL The SF Center for the Book is seriously a treasure trove of fantastical things—check out this month's exhibition of "Drop Dead Gorgeous" fine bindings—but this annual festival, now in its 16th year, is a spine-tingling thrill. Basically: a day-long public printmaking and book arts extravaganza that includes free hands-on printmaking and book arts activities, demonstrations, 50 arts and crafts vendors, art gallery and studio tours, and more. HOWEVER there is also a seven-ton 1924 Buffalo Springfield steamroller that creates giant prints by rolling ink over linocuts on Rhode Island street. Neatest thing ever? OK. SF Center for the Book, SF. More info here.
9/26-12/10 STAGE WHITE NOISE The theatrical force of nature the is Suzan Lori-Parks brings her latest to the stage—this time exploring the contemporary relationships of two millennial, cosmopolitan couples, with a truly breathtaking twist. As always, Lori-Parks calls racial expectations and stereotypes into question in ways only she can. Berkeley Rep. More info here.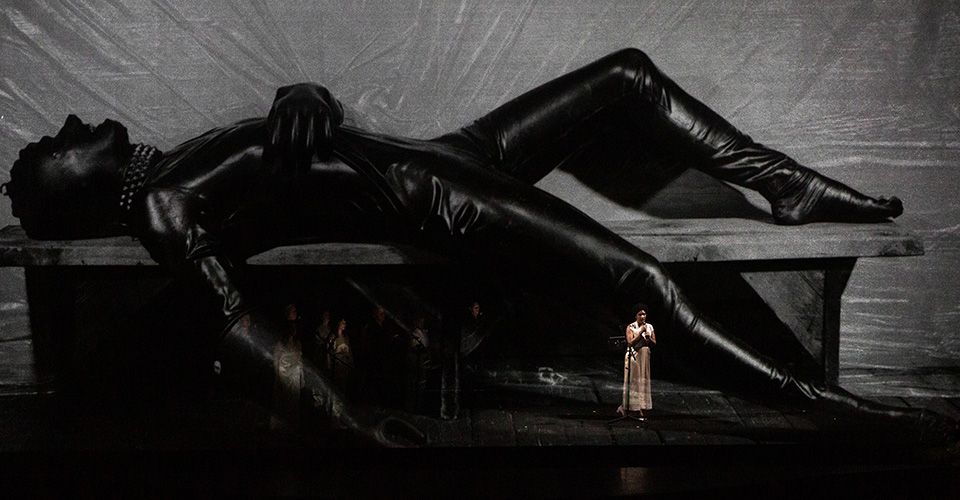 9/28 STAGE TRIPTYCH (EYES OF ONE ON ANOTHER) A perfect lead-in to Folsom Street Fair weekend, this is a fascinating look at Robert Mapplethorpe's still-controversial photographs through song and projection. Featuring the words of poet Essex Hemphill and Patti Smith—fashioned into a libretto by korde arrington tuttle—and the music of renowned composer Bryce Dessner (you may know him from rock band The National), the piece pairs huge versions of Mapplethorpe's photos with the diverse voices of the Roomful of Teeth vocal ensemble. CalPerformances, Zellerbach Hall, Berkeley. More info here. 
10/3 TALK REMEMBERING A POLICE RIOT: THE CASTRO SWEEP OF 1989 Sure to be a lively talk at the GLBT History Museum, featuring a fine panel of those who were there: "On Friday, Oct. 6, 1989, San Francisco police responded violently to a small, peaceful ACT UP march protesting government neglect of people with AIDS. Nearly 200 San Francisco Police Department officers — half of all those on duty — invaded the Castro district for more than three hours, beating activists and passersby, systematically sweeping all pedestrians from seven city blocks and placing thousands in businesses and homes under virtual house arrest." GLBT History Museum, SF. More info here.
10/3 DANCE JESS CURTIS/GRAVITY: (in)VISIBLE How do you experience a performance if it's not possible to see it? This fascinating work "dislocates vision from the center of your experience. Developed in collaboration with—and particularly focusing on access to culture for—blind and visually impaired audiences, (in)Visible is created and performed by an international cast of six blind, visually impaired and sighted body-based dancer/performers who dance, sing, whisper and feel their way into your consciousness, bringing experimental dance/performance and sensory accessibility practices into a rich and moving interaction." CounterPulse, SF. More info here.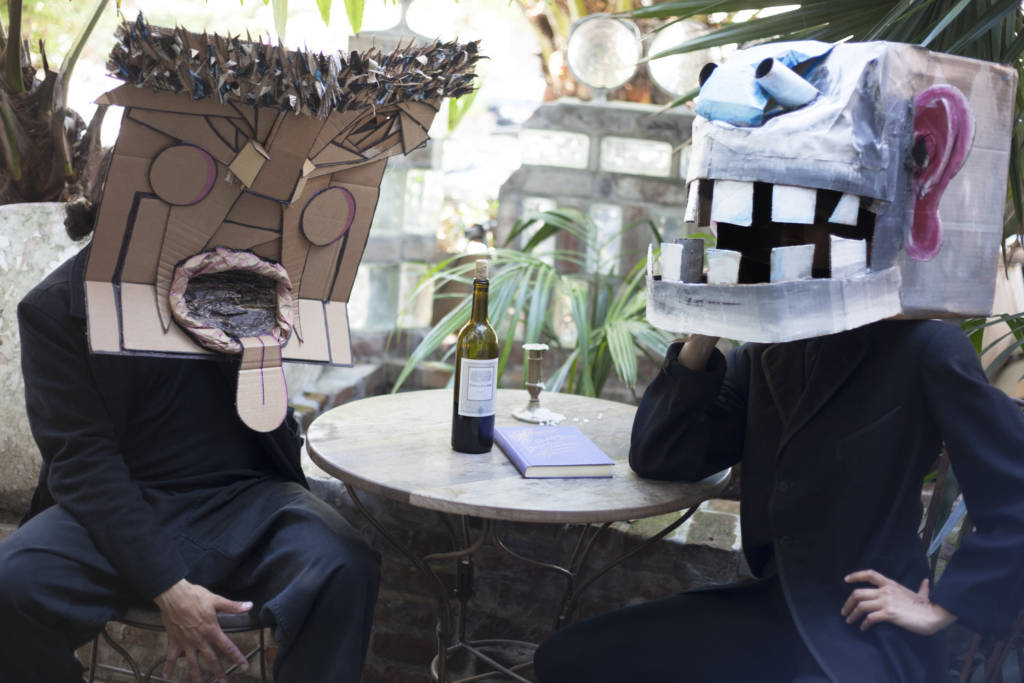 10/3-11/2 STAGE PUPPETS & POE Theatre of Yugen presents this journey into the macabre via marionette: "Start with Edgar Allan Poe – the beloved master of poetry, short stories, and tales of mystery and the macabre. Dissect and remix. With a departure from Japanese Noh drama and Kyogen satire, mix with Theatre of Yugen's signature physicality, voices, words, ideas, bodies, and PUPPETS. Stir in a splash of contemporary relevance, with good old-fashioned irreverence. Bake at a macabre 666 degree heat for an hour and a half. Devised Defiance is a dish best served cold." Theatre of Eugene, SF. More info here. 
10/4-10/6 MUSIC HARDLY STRICTLY BLUEGRASS Don't lug that cooler with you this year (new rules) but this must-attend musical blowout still attracts tens of thousands with a stellar lineup including Tanya Tucker, Judy Collins, Michael Nesmith, Robert Plant, Beth Orton, Mercury Rev, and the New Pornographers. Golden Gate Park, SF. More info here.
10/4-10/5 DANCE SINTONÍA: TATTOOED Sintonía, a new Oakland-based flamenco dance troupe, presents its inaugural production, which "consists of a series of theatrical vignettes that utilize each dancer and musician as a player in the narrative, gives voice to survivors marked by abuse. Tattooed illustrates stories that have scarred yet shaped their lives. Ultimately, Tattooed is a proclamation of strength, resilience, and seeks to challenge people's perspectives on flamenco and survivors." Featuring local flamenco great Yaelisa. Presidio Theatre, SF. More info here. 
10/5 EVENT BBQ WITHOUT BORDERS "A benefit event that will celebrate immigrants through food, drink, music, dance, art and more" featuring Indonesian, Northern Iranian, and Mexican barbecue from Bay Area chefs, music from Diana Gameros, Rahill Jamalifard, and DJ Cherry Moon, and dance from  Gamelan Sekar Jaya, the Cal Bhangra team and Meli Cruz. Proceeds go to the National Immigrant Justice Center & Pangea Legal Services providing direct legal aid and advocacy for immigrants. Impact Hub, Oakland. More info here. 
10/10-11/10 SCARY TERROR VAULT From the maniacal mind of drag horror Peaches Christ comes this bonanza of boo—at the Old Mint, so you get extra ghosties! All new script, storyline, and scares from last year's overwhelming success, with all the twisted only-in-SF freakiness that Peaches and her team can muster. (Also in the same space, check out "Apocalypse: A Zombie Survival Game"—perfect for those bored with corporate escape rooms). San Francisco Mint. More info here.  
10/10-10/19 LIT LITQUAKE Hang on to your shelves, SF's about to get Lit. The 20th installation of this enormous literary festival comes with some big names—Ann Patchett, Tobias Wolff, Mike Isaac, Jane Hirschfield, Michelle Tea—and some fun and quirky programming. Plus there's the can't-miss Litcrawl, where literature spills out of venues ll down Valencia. More info here.   
10/11 TALK AN EVENING WITH DR. JANE GOODALL "Esteemed ethologist and conservationist Dr. Jane Goodall, DBE, founder of the Jane Goodall Institute and UN Messenger of Peace, will start off Wildlife Conservation Expo weekend with a special Friday evening talk. Jane will share fascinating stories about her studies on wild chimpanzees in Gombe National Park beginning in 1960, which continue through the work of the Jane Goodall Institute." Total hero. The Masonic, SF. More info here.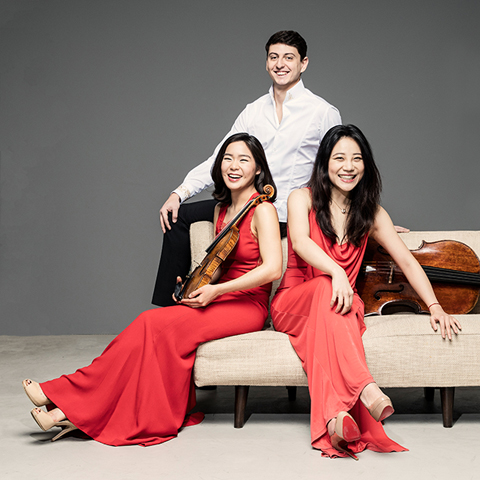 10/18 MUSIC Z.E.N. TRIO How about some electrifying classical from a fabulous trio of young Brits? Schubert, Brahms, and Shostakovich are all on the program. "While the trio's name, Z.E.N., is an acronym for the three artists' initials, it also represents the philosophy with which they approach chamber music making—the forgoing of the self for total togetherness." San Francisco Performances, Herbst Theatre, SF. More info here. 
10/20 MUSIC 7TH ANNUAL SAN FRANCISCO INTERNATIONAL BOOGIE WOOGIE FESTIVAL An "international gathering of top boogie woogie artists with two pianos on stage, and always surprises." With boogie woogie ivory-ticklers from USA, France, Hungary, Switzerland, and Germany, I bet those flying fingers get some frequent flier miles. SFJAZZ. More info here.
10/23—POSSIBLY FOREVER STAGE HARRY POTTER AND THE CURSED CHILD Look, even if you ran a book store in the '90s and rolled your eyes slightly while the Harry Potter fans and dough rolled in (and flipped through your much-preferred copies of the Golden Compass Trilogy)—that, yes, would be me—you'd still want to hit up the lavishly praised production, full of astounding special effects and narrative goodies. The hype is just too strong, and honestly I could sit through anything at the lovingly restored Curran. Curran Theatre, SF. More info here.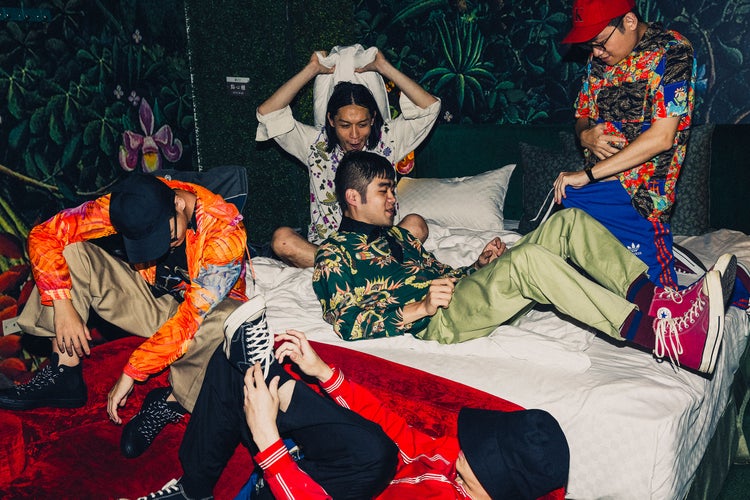 10/25 MUSIC SUNSET ROLLERCOASTER A six-piece Taiwaniese soul-psych outfit at Slim's? (Say that six times fast.) Sign me up, especially after sampling their Bossa Nova-tinged sci-fi suite Vanilla Villa. Slim's, SF. More info here. 
10/25-12/1 STAGE THE CAKE A sly piece of relevant theater, served bittersweet: "Things are on the rise for Della. She's been accepted as a contestant on the Great American Baking Show, her faith is as solid as ever, and her goddaughter, Jen, is back in town and wants Della to bake her wedding cake. But cracks start to appear in Della's idyllic life when she learns Jen is marrying a woman – something that goes against everything Della believes." New Conservatory Theater, SF. More info here. 
10/27 MUSIC THE WAILERS Reggae royalty return to celebrate the 40th anniversary of seminal Revival album and perform more classics. "Led by renowned bassist and founder Aston 'Familyman' Barrett, and joined by original Wailers guitarist Donald Kinsey, The Wailers give audiences around the globe the opportunity to experience their unique and innovative sound. From 1972 to 1980, Bob Marley & The Wailers recorded, toured, and performed before countless millions worldwide. Since 1981, Familyman has carried on the mission to 'keep The Wailers together'—just as Bob requested." The Chapel, SF. More info here.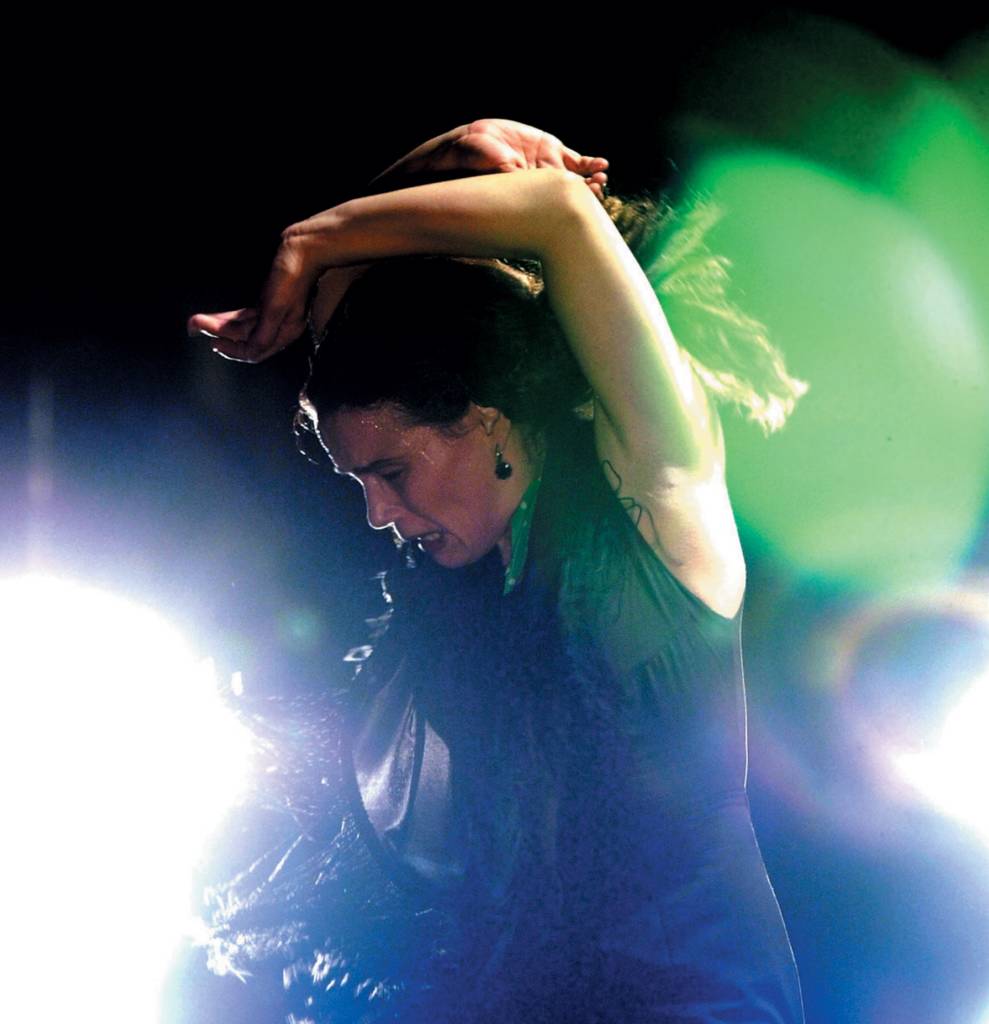 10/31-11/16 DANCE SOLEDAD BARRIO & NOCHE FLAMENCO: ENTRE TÚ Y YO It may become obvious from this list that I adore flamenco, and Soledad Barrio is one of the absolute best. After the national triumph of 'Antigona,' Barrio and Noche Flamenco return with this program duets, solos, and ensemble works, featuring Barrio's signature, "Soleá," which "exemplifies the catharsis at the heart of flamenco." Z Space, SF. More info here. 
11/1-11/2 FILM COCO WITH THE SF SYMPHONY Seeing this Pixar triumph around Day of the Dead, on a big screen, with live accompaniment by the SF Symphony is a perfect city activity for families—and those of us quietly weeping with joy in the corner. Davies Symphony Hall, SF. More info here.   
11/2 MUSIC EGYPTIAN LOVER The king of body-rock electro and a marvelous musicologist to boot, Los Angeles' Greg Broussard will have you chanting "Egypt, Egypt" and "Computer Love" while throwing back (and possibly your back out) to '80s dance floor gems. Starline Social Club, Oakland. More info here. 
11/10 MUSIC LACHANZE: "FEELIN' GOOD" I freaking love this Tony and Emmy-winning sensation, and seeing her in an intimate cabaret context will be beyond! "On November 10th, the singer/actress will make her long-awaited Bay Area concert debut with her powerful autobiographical show, which originated at Joe's Pub and was a hit at venues like The Cabaret in Indianapolis and New York's Highline Ballroom." Venetian Room, SF. More info here.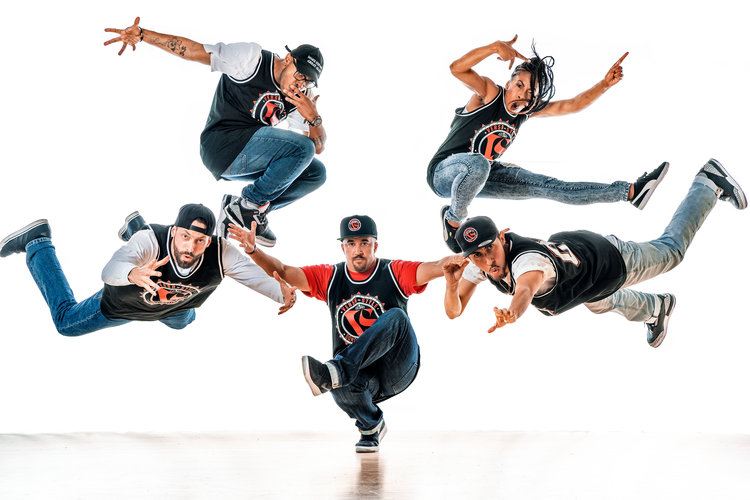 11/22-11/24 DANCE SAN FRANCISCO INTERNATIONAL HIP-HOP DANCE FESTIVAL Holy headspins, hip-hop hero Micaya is celebrating 21 years of presenting the latest and greatest in hip-hop dance. Crews from all over the world astonish and amaze with kinetic moves—it's a true rush of diversity and expression in a city that's seen its hip-hop scene quashed, alas. Palace of Fine Arts, SF. More info here.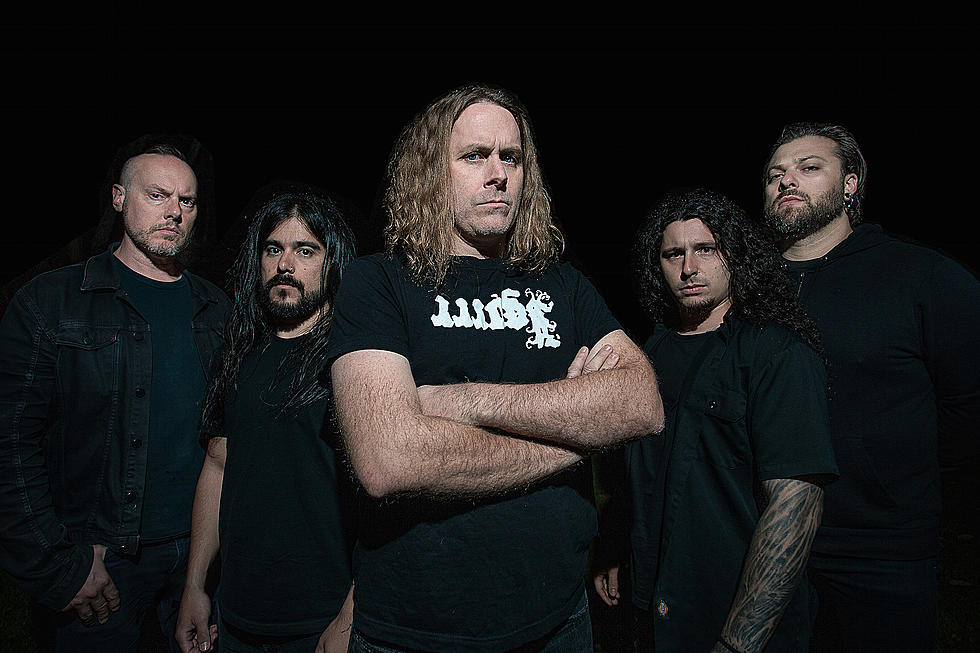 12/15 MUSIC CATTLE DECAPITATION Just in time for the holiday season! "Compromise is not a concept Cattle Decapitation are willing to entertain. Ever. Over the course of nineteen years and six full-lengths the San Diego quartet have more than proven this, defining themselves as one of the most vital, brutal, and relentless forces in extreme music, and with new album The Anthropocene Extinction they have delivered a volatile, apocalyptic beast that is as hideous as it is compelling." UC Theatre, Berkeley. More info here.